This past week I decided to try a more traditional doll pattern from a book I found at my local library,
Storybook Toys by Jill Hamor
.
Don't worry, I won't leave the poor doll nekkid, embellishment is coming. Although, not necessarily by me. Details to come sometime soon...
(I love being all mysterious.)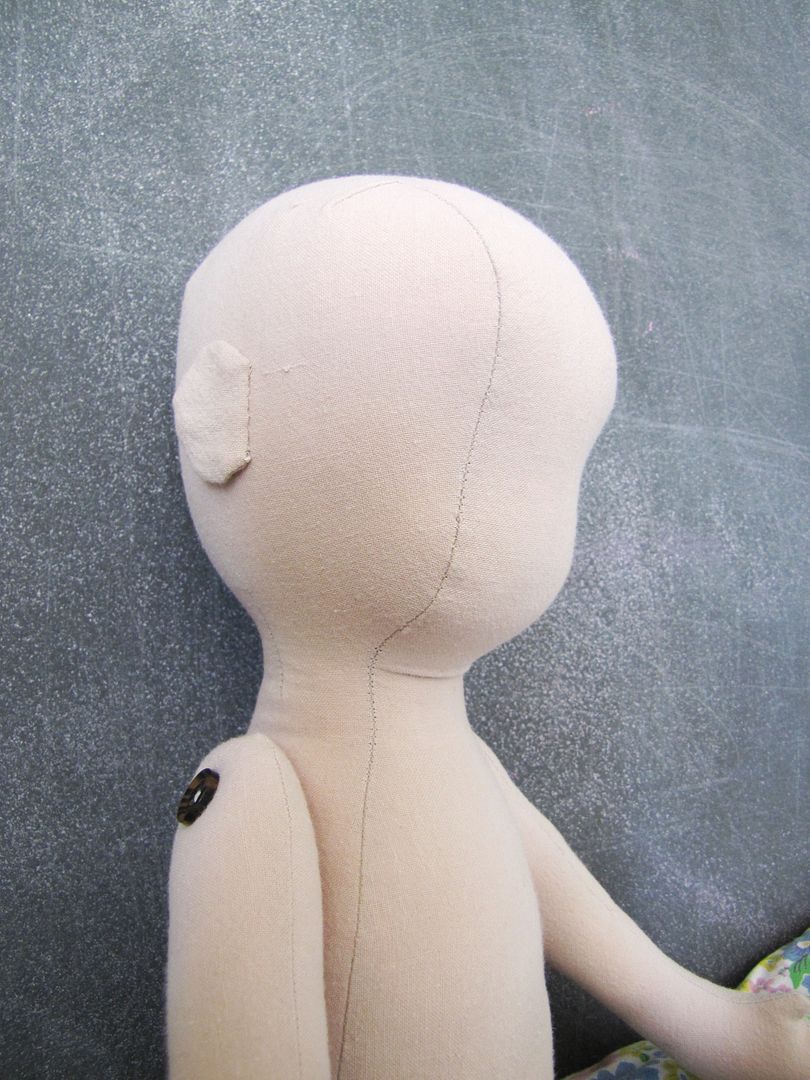 I did very much enjoy this Hamor's pattern and the instructions were clear enough. I would recommend you to check out Hamor's book, if you are inclined to make dolls.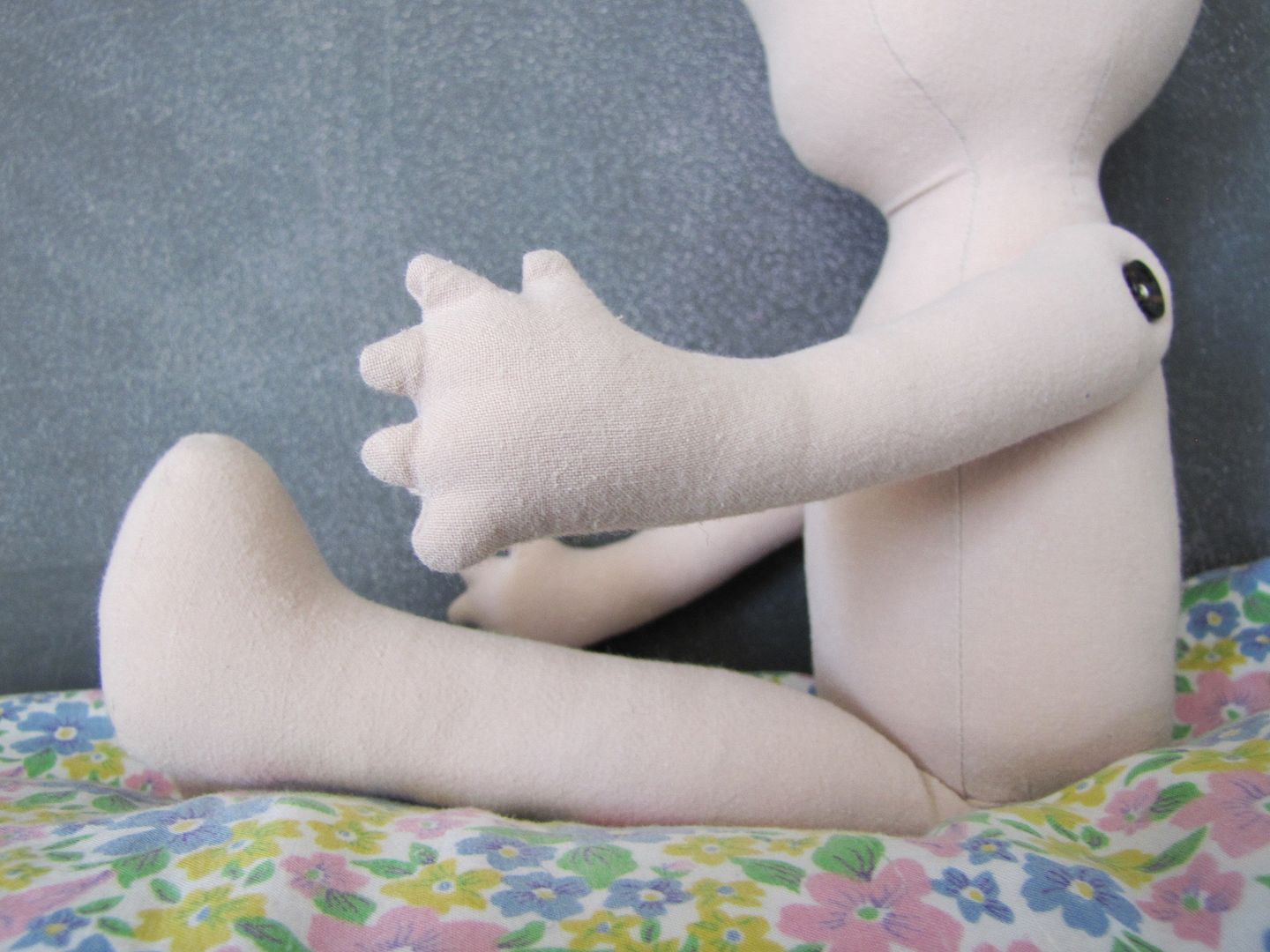 In the meanwhile, I have several other mysterious projects to get a move on this week. See you again soon!