It's spring break week for the school kids and, I don't know about other homeschoolers, but I find this week to be frantic and disruptive to our usual meanderings. The sudden influx of available friends during the day means that most of our routines fly out the window and I've got a house full of children. Have I mentioned how small my house is? A couple of extras in a six hundred an forty four square foot house is a significant alteration of the space/human ratio.
My style of supervising play is to chuck a pile of craft/art supplies at them and then run away. If they start fighting, I call them to the table for snacks. For children that are not mine that become problems, I will bring out the Lego. The sheer amount of Lego we own overwhelms even the most belligerent of children and they will sit quietly for at an hour to look through it all. And then they build something. Nobody leaves until everything is cleaned up and put away. This is all I do.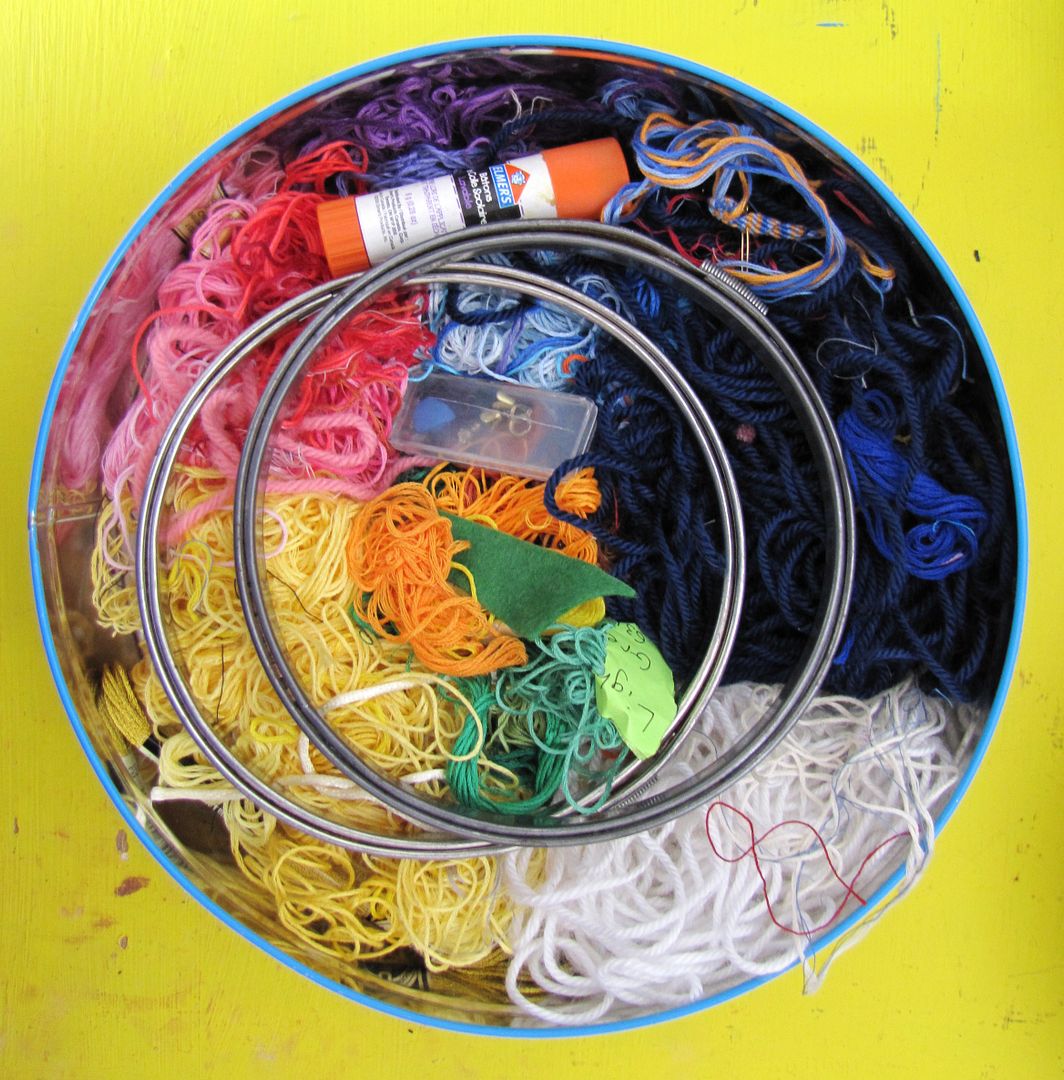 I find it very difficult to work on my own projects even when the kids are busy with their friends. I work best with quiet. It is not quiet. I don't know how the cat is doing this: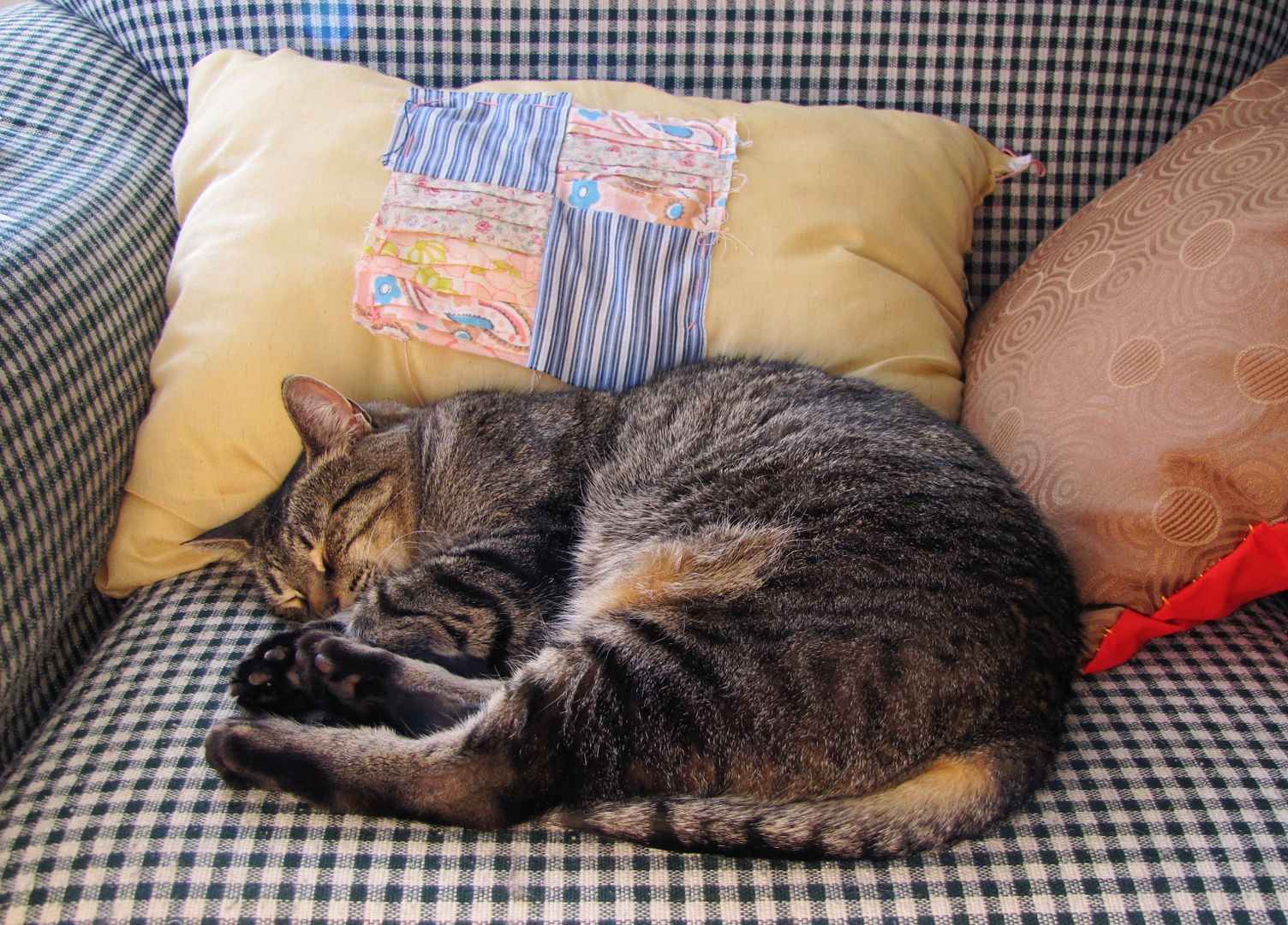 Mostly I just wander the house with my pair of industrial ear muffs, puttering, drinking coffee.
Do you see behind the kitty is a couple of pillows girl child has made? This is what happens when I leave out any fabric, including quilt squares. Maybe I should put together a few more quilt squares and 'accidentally' leave them out and see what she does with them?
How are you all surviving spring break? Any other homeschoolers ready for the school to be back in?