And I'm not quite down with the way they roll
They throw knives from their eyes at my parasol
And I'm only human after all
Go easy on me
- Sarah Slean,
Parasol
This is one of boy child's favorite songs, which he stubbornly insists on wrongly calling 'Petunia'. It was a lucky happenstance to catch the boy with with his sister's parasol she was to carry in a parade yesterday with her youth theatre group.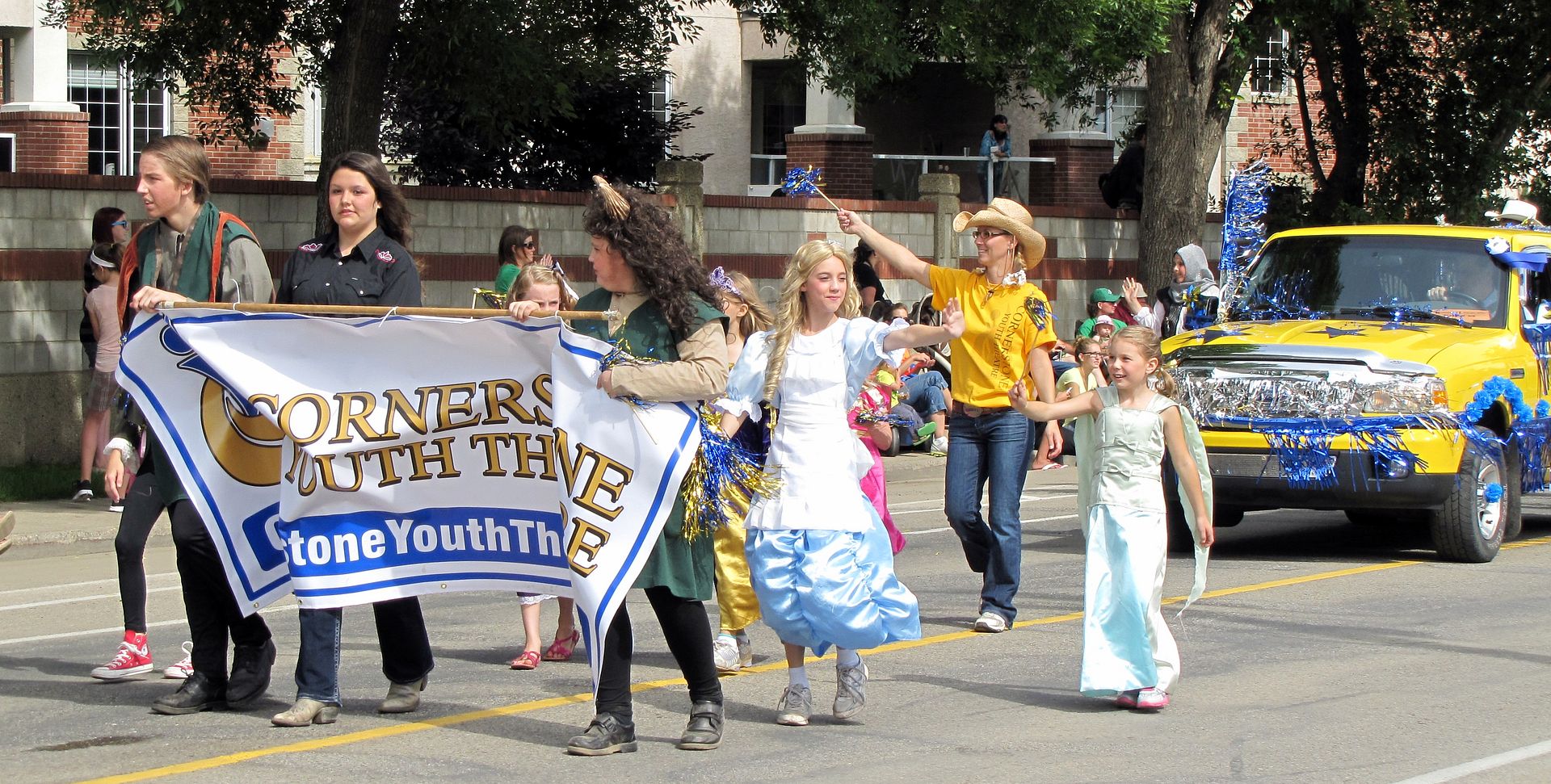 That is girl child in her 'Rapunzel's friend' costume on the right.
The King in the middle background
without his belly
. I don't blame him.
The bird costumes took hours of tying plastic ribbons to nylon to make their feathers. Miss J from the costume committee used the
peasant blouse tutorial
to help her make up her adult sized bird costume. The bloomers (on the green bird) are on its second life. I originally it and five more them for the Wild West Night at the Museum production in March for under the tulle skirted Barn Dancers by modifying the
Madeleine Mini Bloomers pattern
(originally found through
here
). I have a feeling the bloomers will be resurfacing in every production until they finally disintegrate from wear.
In the center you can just see a bit of the
Enchantress 'power suit'
and to the right is the Gypsy Prince in his teal shirt made from a sateen that nearly killed me.
The parade route was just over three and a half kilometers long. That was after a two hour standing wait in the hot, crowded staging area. It's amazing the good spirits the kids were all in and how much energy they all were able to give even at the very tail end of the route. Amazing crew. It's an honour to help out with their costumes.