Mother's Day today, otherwise known around here as Leave Mommy Alone Day.
No, really, I planned for today. This is a serious day. If someone tried to get me to a luncheon or interrupted me to present me with flowers, I'd only irritated. I only get one day a year to do as I wish (or need), I have to make the most of it.
I was up early this morning (quite by accident, I'll confess - I'm not fan of early wake ups) and began my day of sewing even before I ate my traditional Mother's Day breakfast, made by The Man. It's been so long since I've done any real sewing. I've missed it.
I also, by accident, took a huge number of bad photos. I was feeling all smug, learning how to manually set my digital camera, but today was nearly a complete fail on that end. Apparently I am not the all-knowing awesome photographer I believe myself to be (yes, no one here is surprised, by my illusions seem quite real to me). Still, I do have a couple photos to share. I made them black and white and added text to compensate for the eighty unusable photos I took for future tutorials.
I spent my day doing a lot of things that I didn't get finished. The big, ongoing (never ending?), task is the costuming of the Mother Gothel character for girl child's theatre group, who are preforming an original adaption of Rapunzel in June. Here are a few things that I worked on: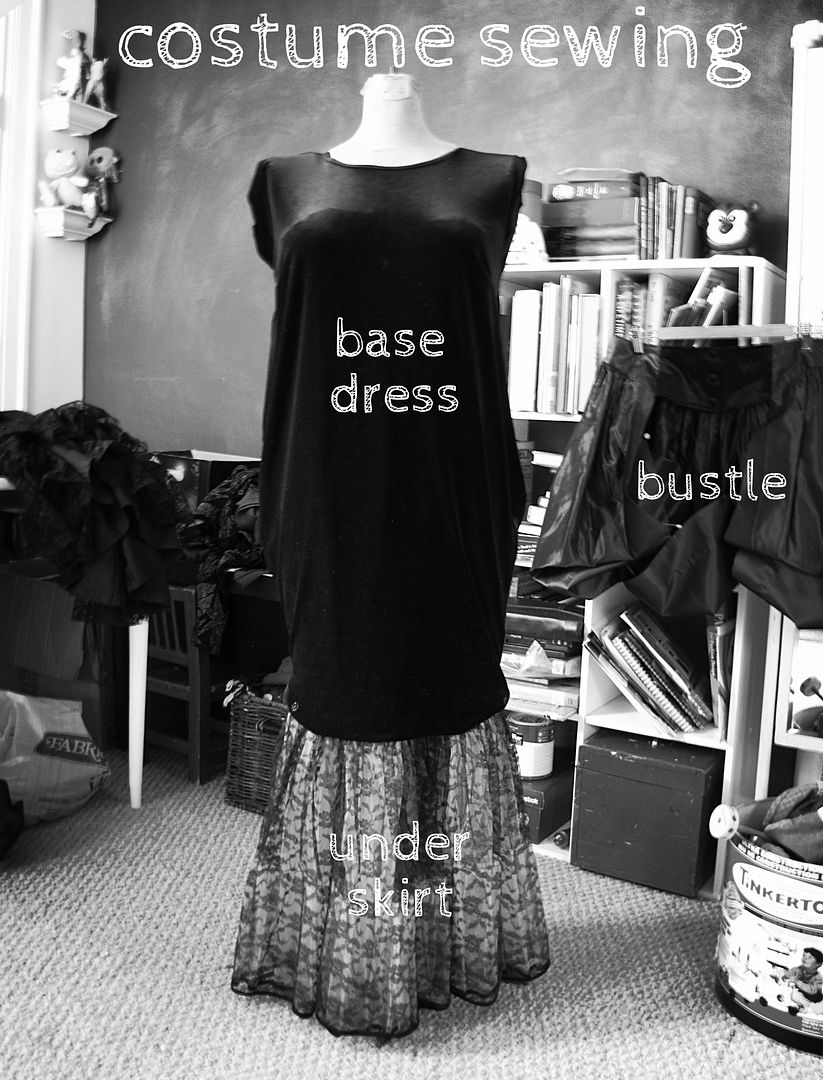 Do you like how my sewing studio looks a lot like my living room, book shelves and Tinker Toys included?
For the Enchantress (Mother Gothel), I started on the (bum bum ba da!):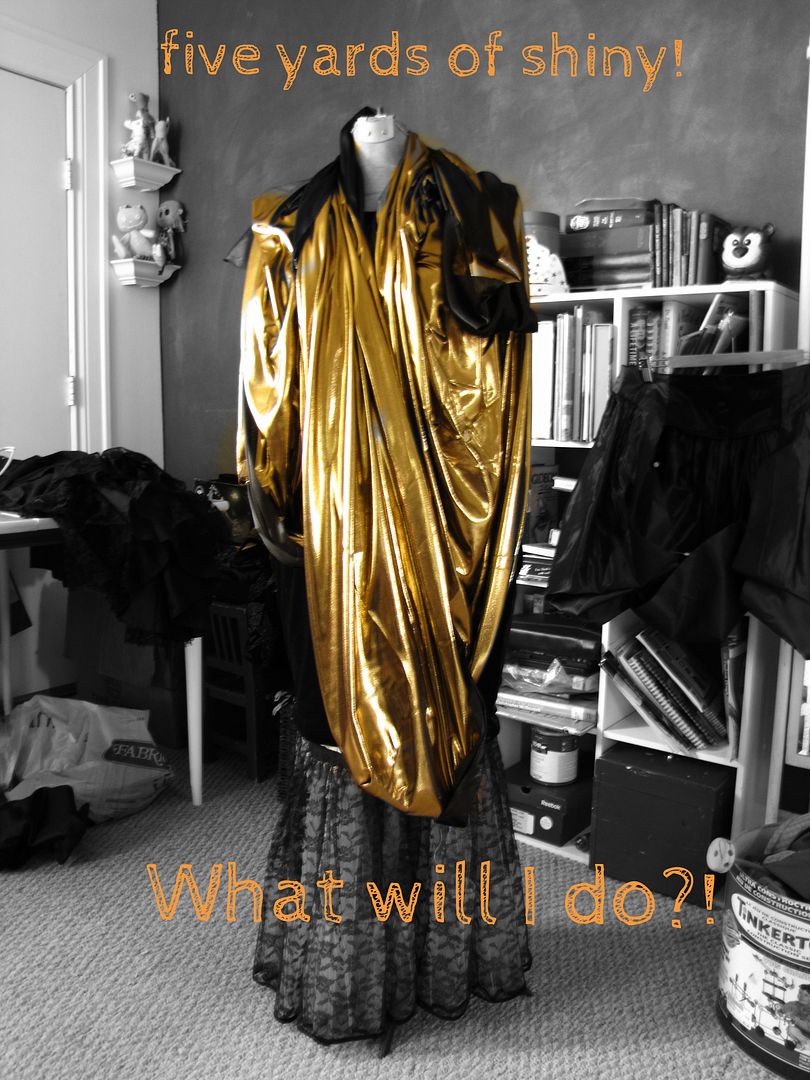 I don't want to give it all away, since it's a reconstructed garment and I'd like to wait to show you when I'm all done. But, here is a: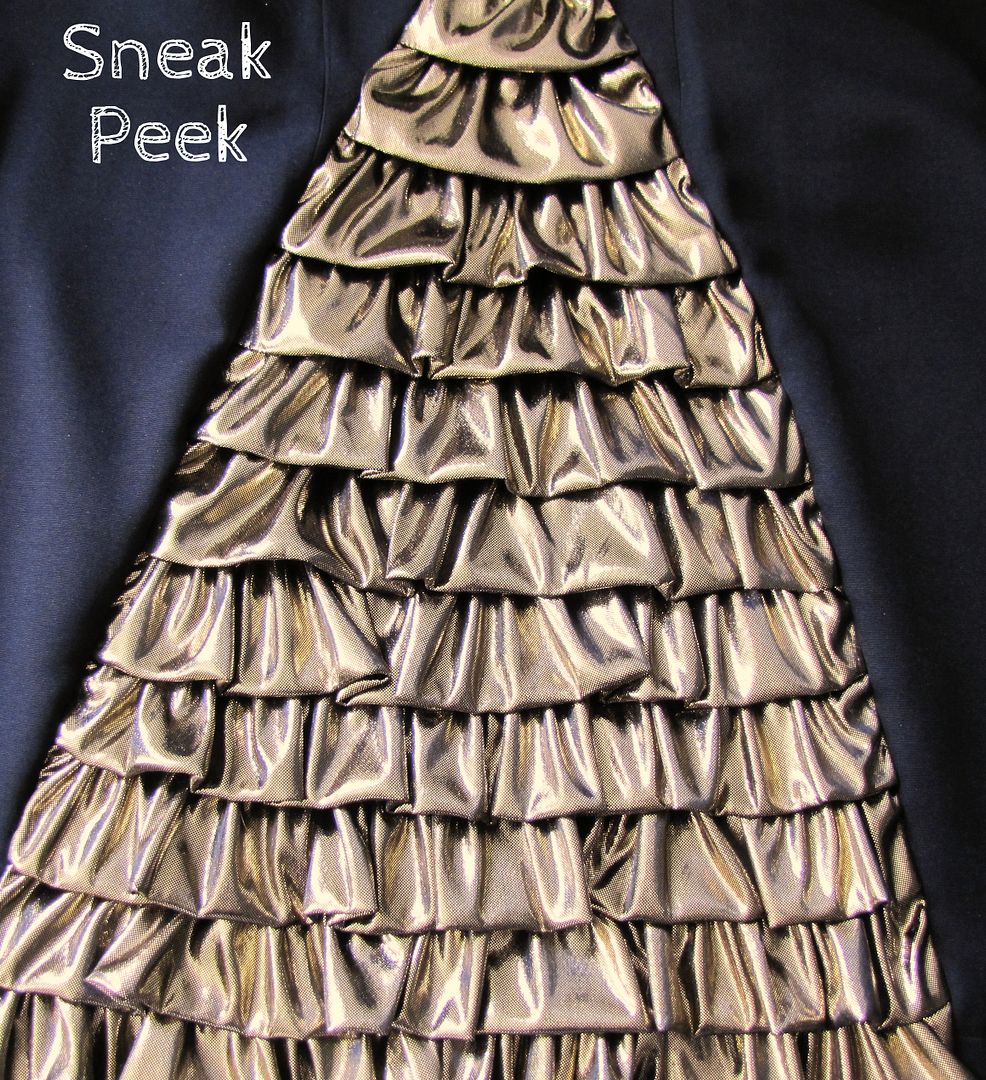 Yup. It's a golden shower of ruffles.
Ahem.
I also managed to do a little bit of sewing for the kids.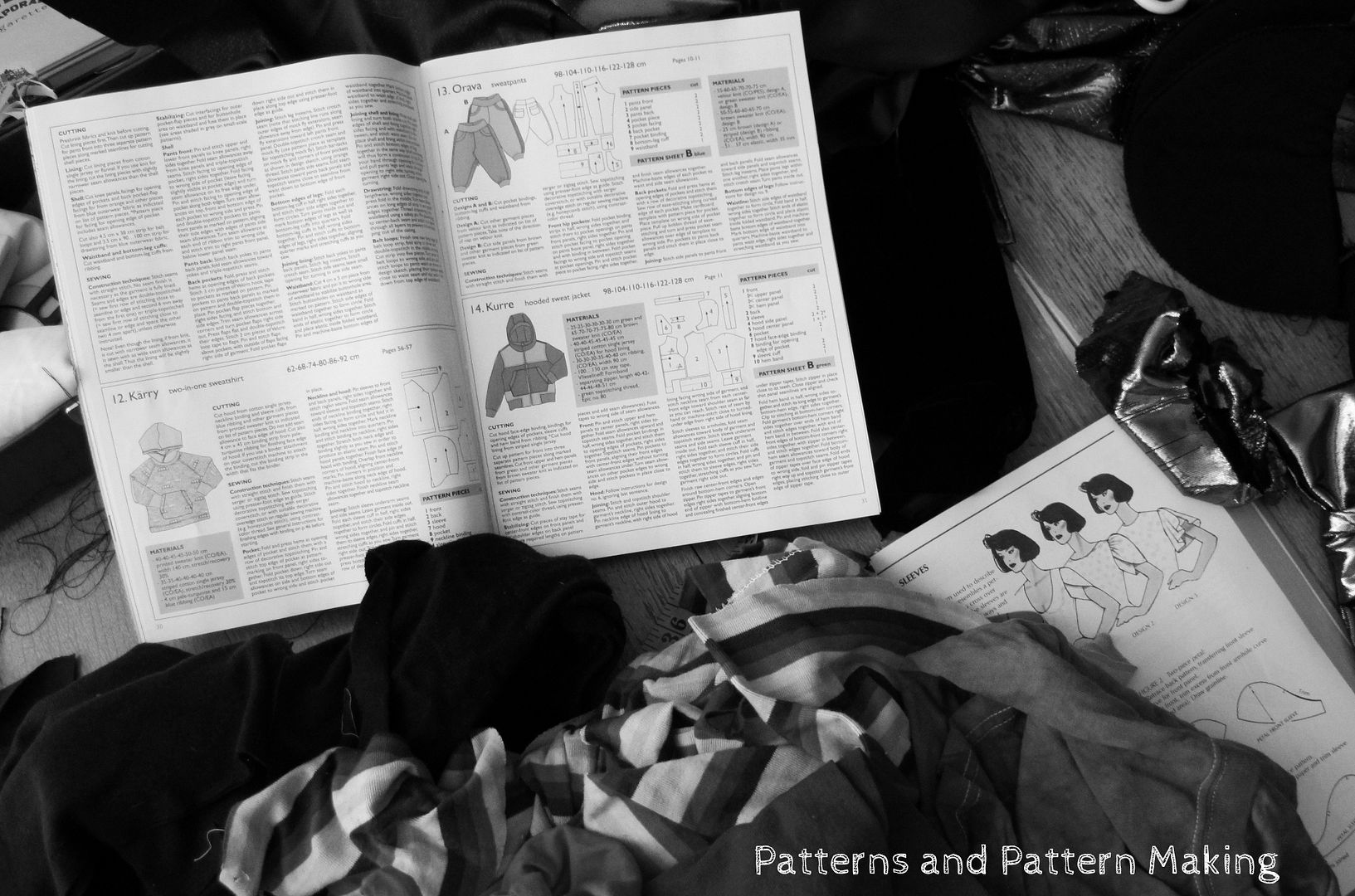 I have a pattern for a dress (classy twirly, summer party style) almost done for girl child. I hope to get it started tomorrow. And I even manged to complete a whole pair of capris for the boy, who is, as always, nearly bottom-less as he grows faster than anyone, ever.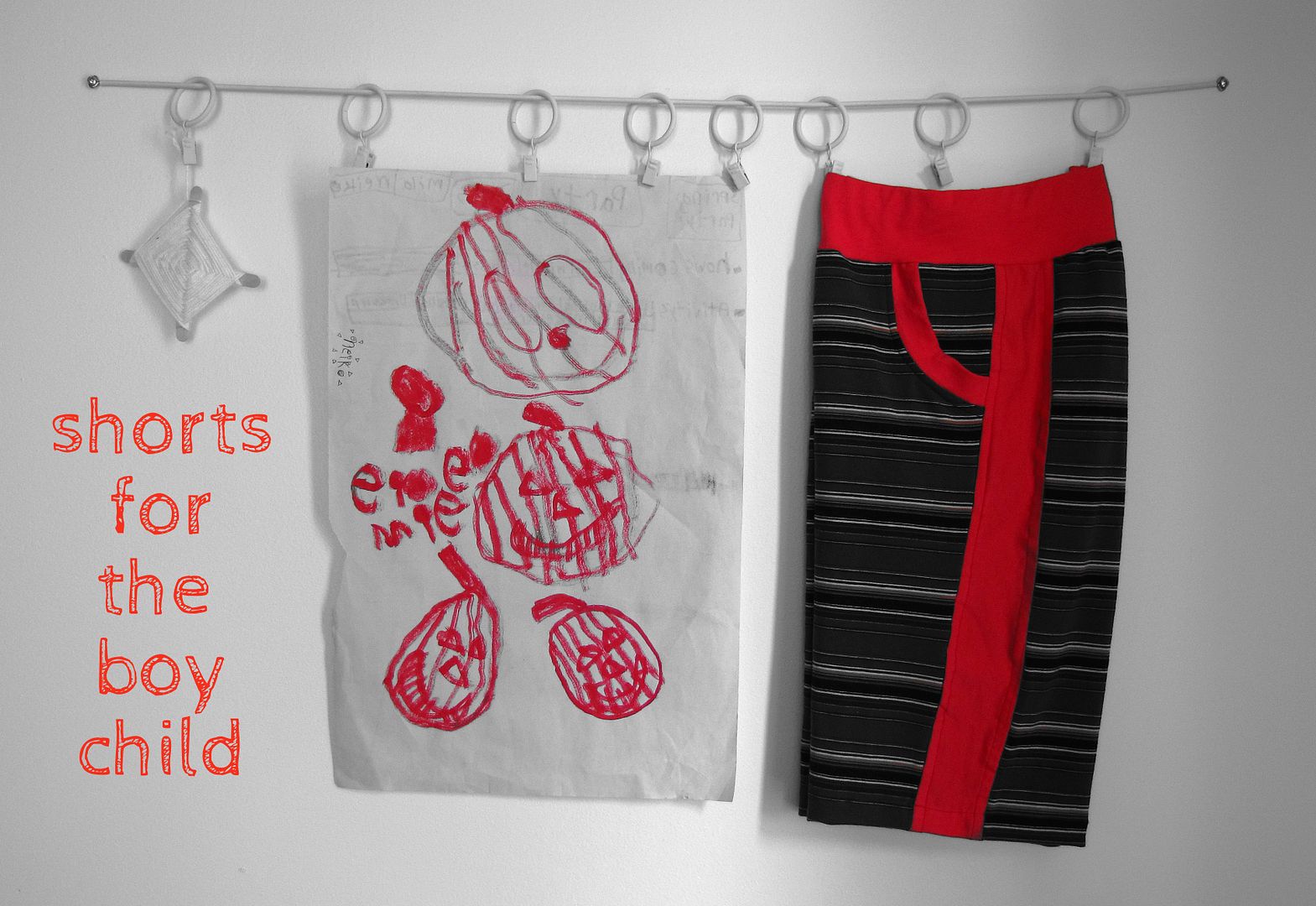 If I can sneak a picture or two of Birdie wearing them tomorrow I will share them. If not, you'll have to be assured that they fit most excellently and I have my old stack of Ottobre to thank.
These are the Ottobre Autumn 4/2010, Orava (13) pattern. I used a summer weight knit instead of fleece or velour, ditched the leg cuff and shorted the pants to just below the knee. Perfect for summer play. Perhaps I should note that the waist elastic was recycled from an old pair of boy child's undewear. I have miles of the stuff that I freed from it's previous life one day while watching The Incredibles with the kids. I am ever so grateful that I did that - they are all perfectly sized already for the boy.
I will be making a few more pairs of knit capris once Birdie wear these a few times. He can be particular and I've learned to wait to see before I get too far ahead of myself.
Three years of an
Ottobre subscription
has pretty much given me all the patterns I could ever need for my children (when I'm too lazy to make my own), who seem to fit the European design sizes much better than North American patterns. If what I want isn't there in my stack (including swimsuits, hats, diapers, formal wear and super casual sweat clothes), there is something close enough to alter, and can be deconstructed into limitless options. If you are a new sewer and have decent eyesight - pattern tracing must! - I highly recommend getting a hold of a few issues.
Happy Mother's Day! Hope your day was filled with delicious free time!
To sew for your kids with.
(Hey, wait a minute...)