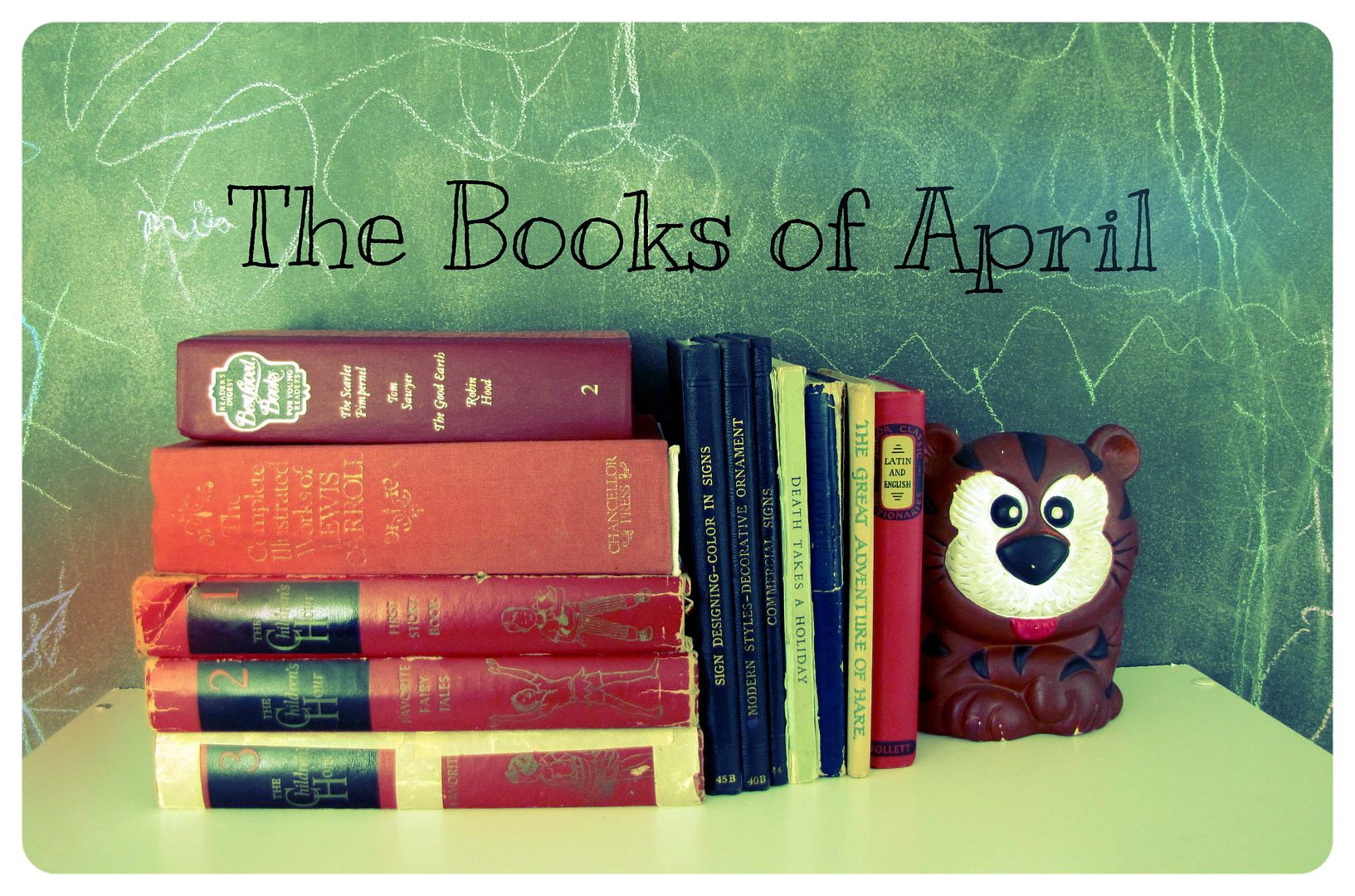 Without further ado (because I'm super busy painting and am stuffing this post in between coats),
Books Girl Child and I have read through April
We finished Philip Ardagh's
Unlikely Exploits
series with the third book,
The Rise of the House of McNally
. Like all of Ardagh's fiction, it was twisty and entirely improbable. We loved it.
Harry Potter and The Philosopher's Stone
by J.K. Rowling I've spoken of several times this past month. I'm sure it comes of no surprise to anyone that Harry Potter has completely captured girl child's imagination. We've got a start on the second book now and will more than likely deluge you with drawings of wizards and witches over the next month.
Big People Books I've read through April
Not surprisingly, this list is a little short, but I did manage to read a couple that aren't aimed at children or young adult.
Model Crystal Renn wrote a fascinating memoir titled
Hungry
. This one kept me up later at night than I intended. Having next to zero familiarity with the modelling world, I read it as a woman's interesting account of her struggles with her body size and only after pondered the implications of this on young woman in general. We've all got a little bit (or a lot) of body issue stuff floating around inside of us. This is a good read.
Augusten Burroughs'
This is How
. If you have read Burroughs' previous memoirs, you would think that that this was a darkly ironic sort of
how to
book, but turns out to be a fairly serious read. Funny, because if there is anyone I would not hire as my life coach, it would be this guy. Still, check it out because Burroughs is fabulous and that is enough of a reason.
Children's Literature I read just to me in April
Diana Wayne Jones's
House of Many Ways
and
Howl's Moving Castle
. Both are excellent, with strong, unconventional heroines. I would suggest reading them in the opposite order I did,
Howl's Moving Castle
is the first in the series, but either way they make excellent reads.
Gitty Daneshrari's
School of Fear
series, books one (
School of Fear
) and three (
Final Exam
). What is with me and reading books out of order? I had posted last month how I had all these books mixed up and publishers seem loathe to put actual numbers somewhere on the books to indicate their place in the series' order. I really liked the series, very odd and likeable characters, and my enjoyment was only slightly diminished when I learnt that the author also wrote a Monster High book (that I purchased for a friend of girl child on her birthday... might as well be a good writer if you are going to read merchandised garbage, yes?)
The two last books of Rick Riordan's
Percy Jackson
series,
The Battle of the Labyrinth
and
The Last Olympian
. (May I first point out that this series is nicely and clearly numbered on the book spines and I am thankful to publisher Disney-Hyperion for that.) I found the Percy Jackson series to be funny and engaging, nice and light bedtime reading. That is, for anyone who is the sort to not get your knickers in a twist about accuracy of the Greek legends. I was quite disappointed in the first Percy Jackson movie released in 2010. It seems they took all the action from the book but left out all the funny, endearing parts. Alas. Perhaps they'll do better with the
Sea of Monsters
adaptation, which should be out during the summer sometime.
Polly Shulman's
The Grimm Legacy
is a lovely little whodunit, and though it wasn't nearly as dark and frightening as I hoped, it was still a nice little volume.