And then it happened.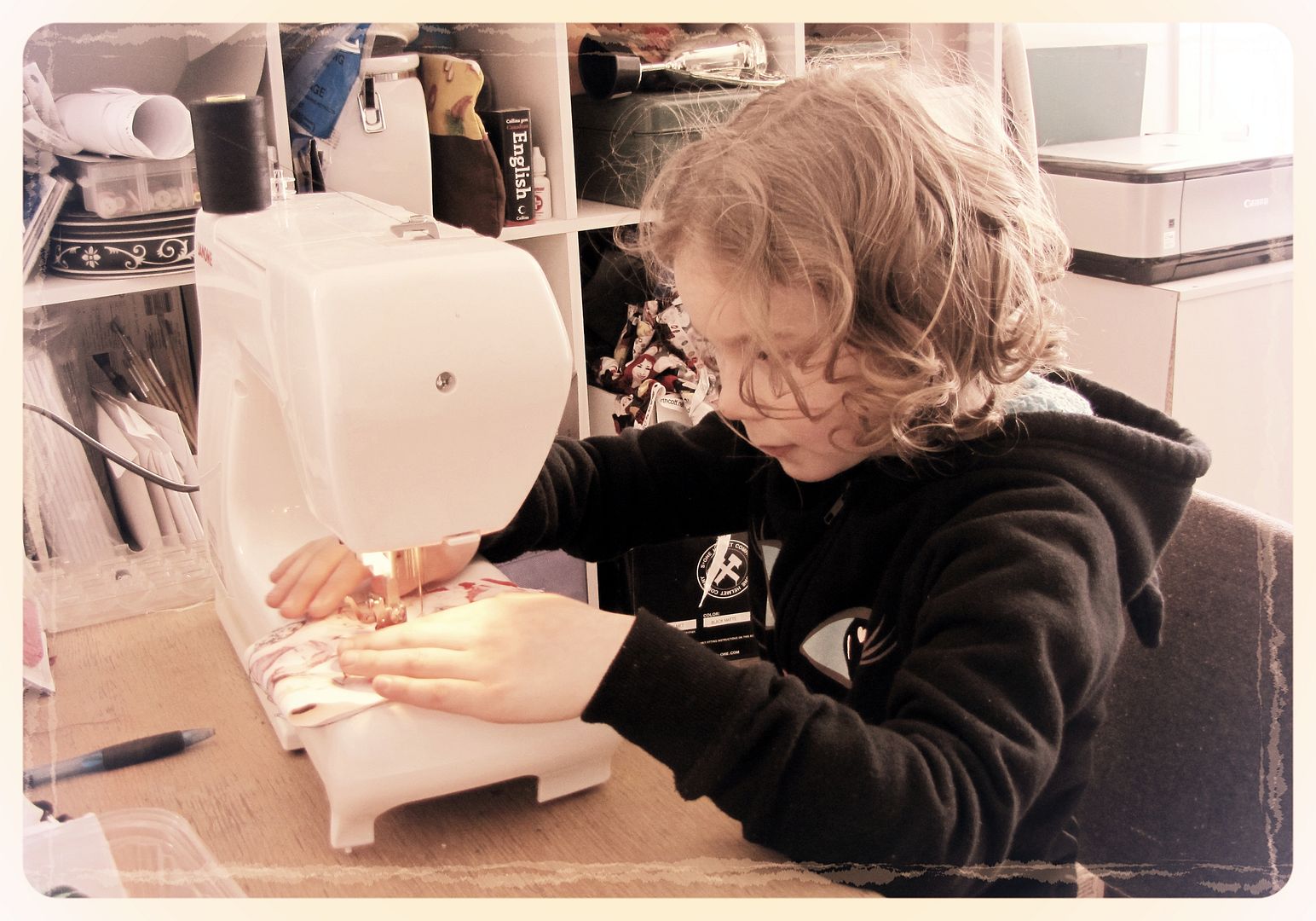 Other than giving her a few bare bones instructions, girl child hopped up to the sewing machine for the first time and, with the pedal elevated on a stepping stool, she took off machine sewing like she'd been doing it for forty years.
When I mentioned how impressed I was at how quickly she caught onto machine sewing, girl child said, 'Of course,
mom!
I've been, like,
tripping
over sewing machines
everywhere
I've lived my
whole
life!'
Have I mentioned girl child is, like, a bit dramatic and stuff? I think she may also be prematurely teen-agering.
But, hey, she sews! Or she is beginning to. By the time she hits twelve and becomes all angst-full and histrionic, she can go sew her feelings into something dark and cloak-like by which to express her rejection of my oppressive rule. Of course, after telling me how much she hates me, she'll probably ask me to drive her to the fabric store.