One afternoon
Two little children hushed off to sleep
Four small feet to cover
Birdie has always loved
Goodnight Moon
by Margaret Wise Brown, but even more so, for reasons I've yet to fathom, he loves the derivative
Goodnight Moon 123
even more. I read this book to him every day. Twice.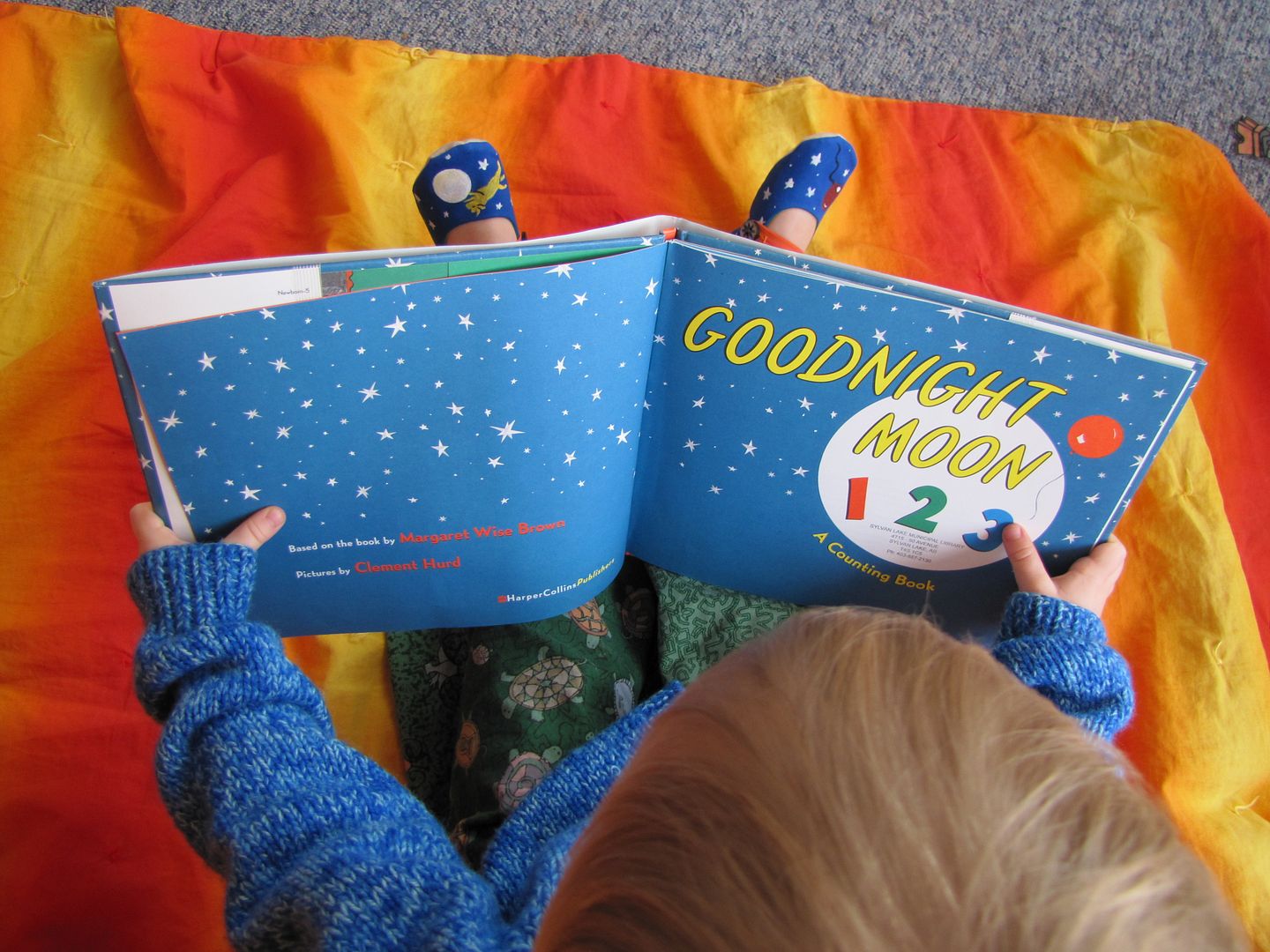 So, when I got a hold of the Indietutes sponsor
Lena's Patterns
Mary Jane Shoes
, like the little old lady who lived in shoe, I knew just what to do.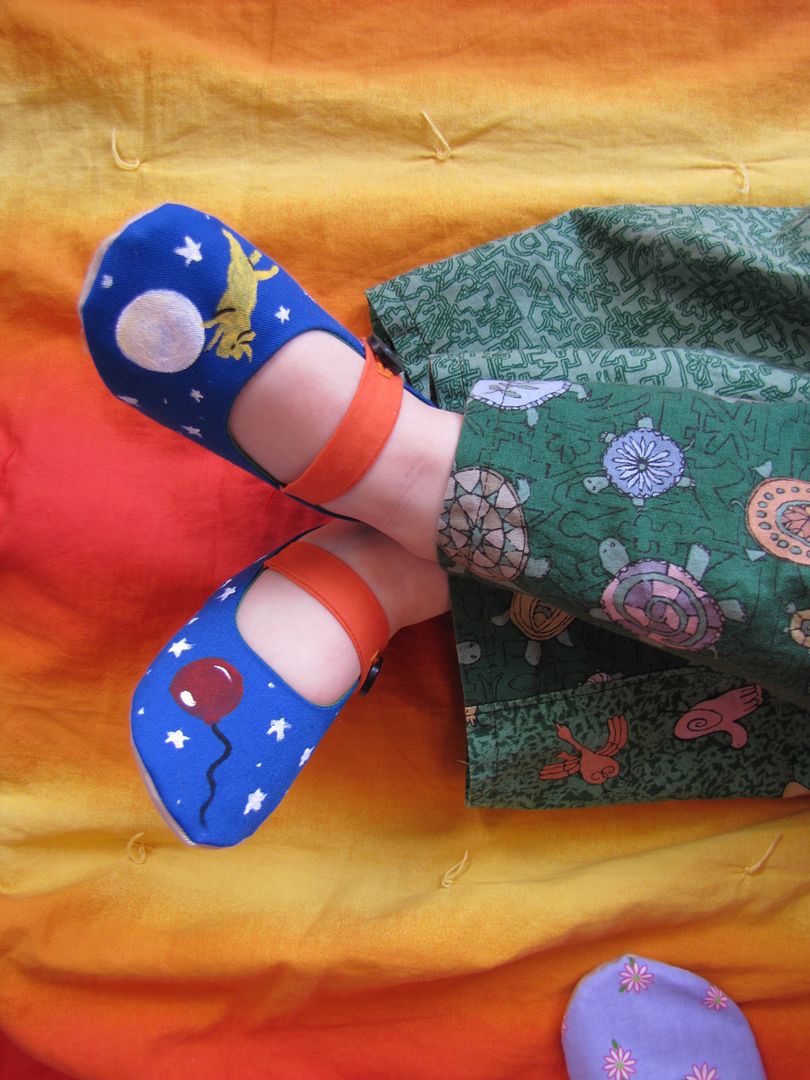 I loved this shoe pattern by Lena. Birdie loves them too. He's been wearing his Goodnight Moon counting shoes since the moment I put them on his feet.
We are seriously crushing on these shoes!
Now, before you run down to the bottom of the post to enter the giveaway for
Lena's Patterns
you know is coming, hold on a moment to see what my friendly neighborhood princess ballerina is now sporting on her royal nimble tootsies.
It thrills me that I was able to make shoes for a toddler and a six year old from the same pattern.
Princess Smootch's new slippers have already given several enthusiastic performances.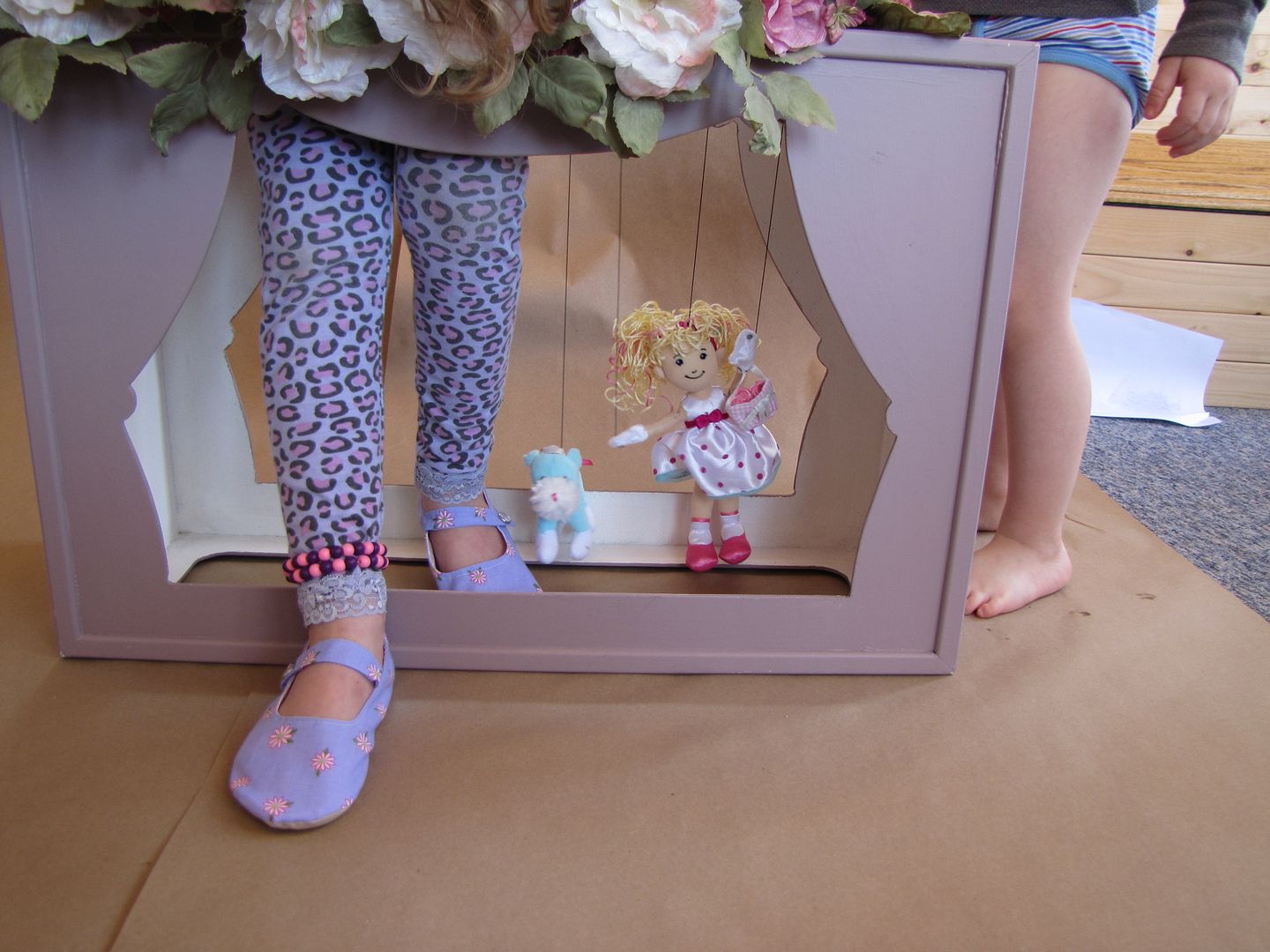 And now, at the end of the day here, I can hear The Man in other room arguing with both children, trying to convince them to take off their new shoes for bed.
Thank you Lena for a fantastic pattern!
Goodnight children.
Goodnight footwear.
Goodnight creative people everywhere.
****************************
I know you are eager to try out Lena's patterns and she is very generously offering up a giveaway.
One sponsor
Two winners
Three patterns each!
If you would like to enter for a chance to win no less than three patterns (your choice) from
Lena's Patterns
, leave a comment below telling us a favorite book in your house.
I will draw two random entries on Wednesday April 6th, approximately 2:00 pm MST.
Be sure to check out all of Lena's fabulous
patterns
,
ready shoes
,
applique
,
blog
and
facebook
.
******************************
Thanks all for playing! The giveaway is now closed.
I have drawn two entries,
Tez
(from Alberta!) and
Deena
(yay CSA!). Congratulations ladies. I need your contact info so Lena can send your patterns to you. Please send me a note at vegbee[at]littleprintdesigns.com
And thank you again Lena for your generousity!
Stay tuned for another sponsor giveaway later on this month :)