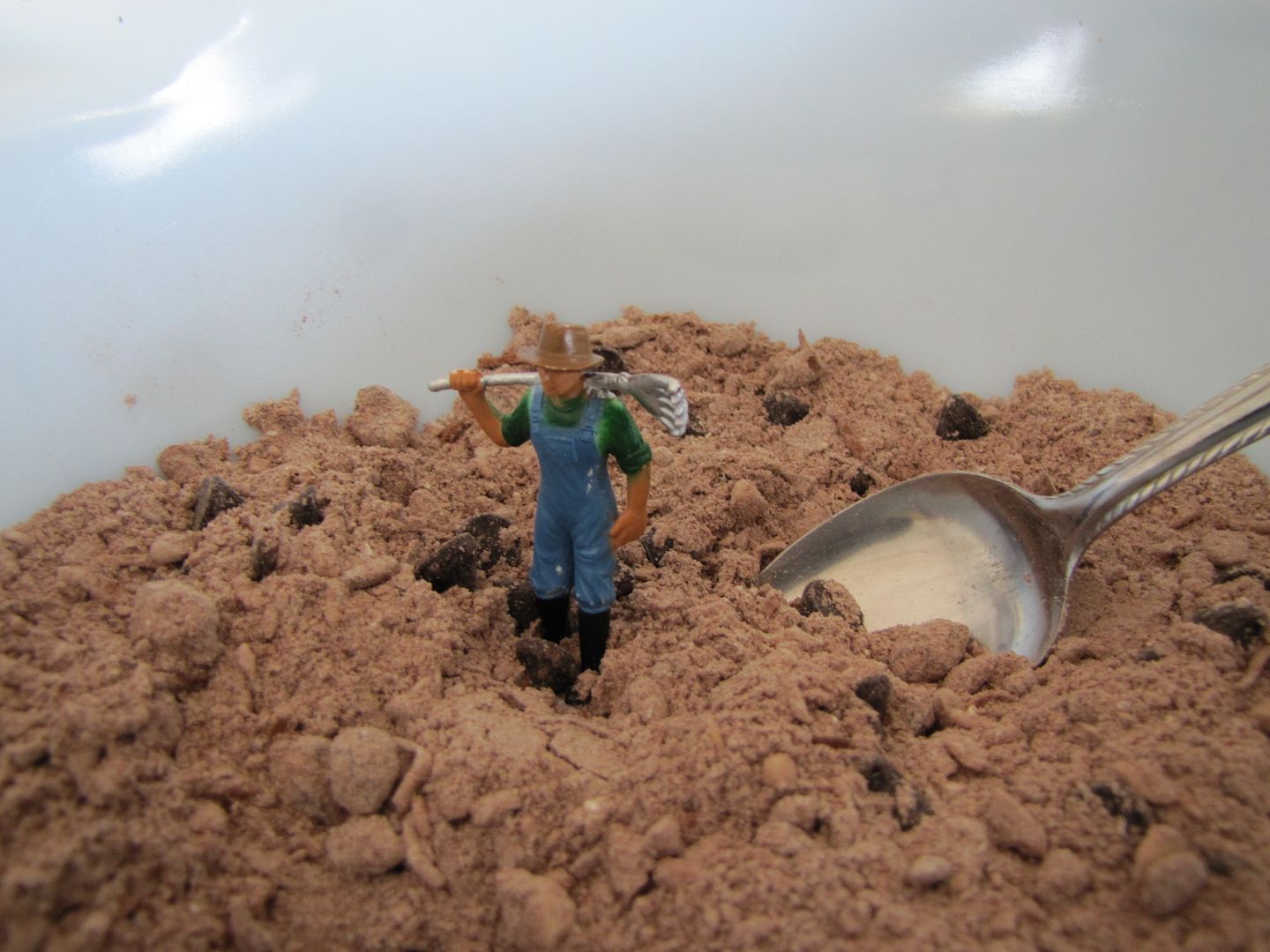 Sometimes life throws things at you that makes what seemed as common as muck suddenly fascinatingly alien. With my neophyte green thumb, weekend at the farm where the mud is plentiful and invasive, and then our unexpected adoption of a thousand or so worms, complete with condo housing (post coming soon), dirt has become a big topic around our house.
And we like dirt. To grow in it, play in it, study it,
throw it
(
man, they really have us figured out
), create it. Dirt is a beautiful thing. I think what I find most interesting about it is that we talk about it in the singular - dirt, soil, earth - but it is made of so many composite pieces and comes in so many different ways that it's really unfair to lump it all together.
Yet lumping it all together was our dirt lesson for today. These cookies are made from many different things and include all sorts of textures, but they come together beautifully into one brown, lumpy package. So boring, until you bite into them. They are awesome. Try them.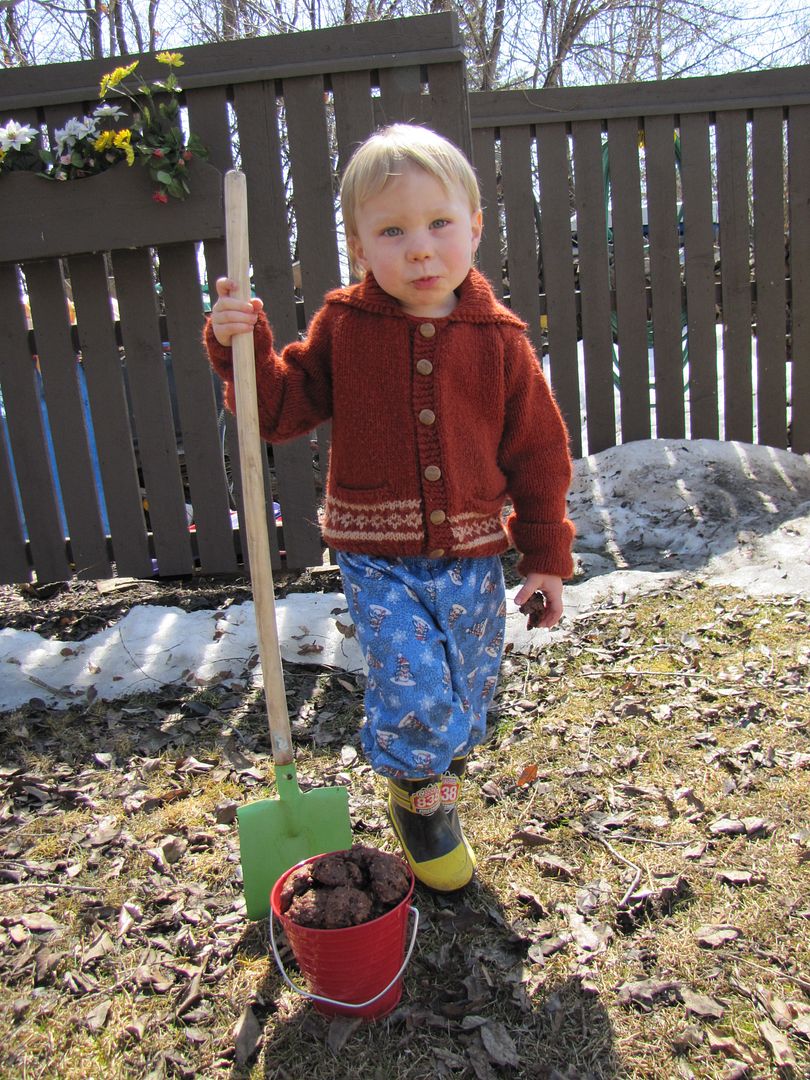 Dirt Clods
In a big bowl, mix
1/2 cup whole wheat flour
1/4 cup spelt flour (or whole wheat flour)
2 tbsp cocoa
1 tbsp instant coffee
1/2 tsp baking powder
1 tsp cinnamon
1/2 tsp nutmeg
1/4 tsp salt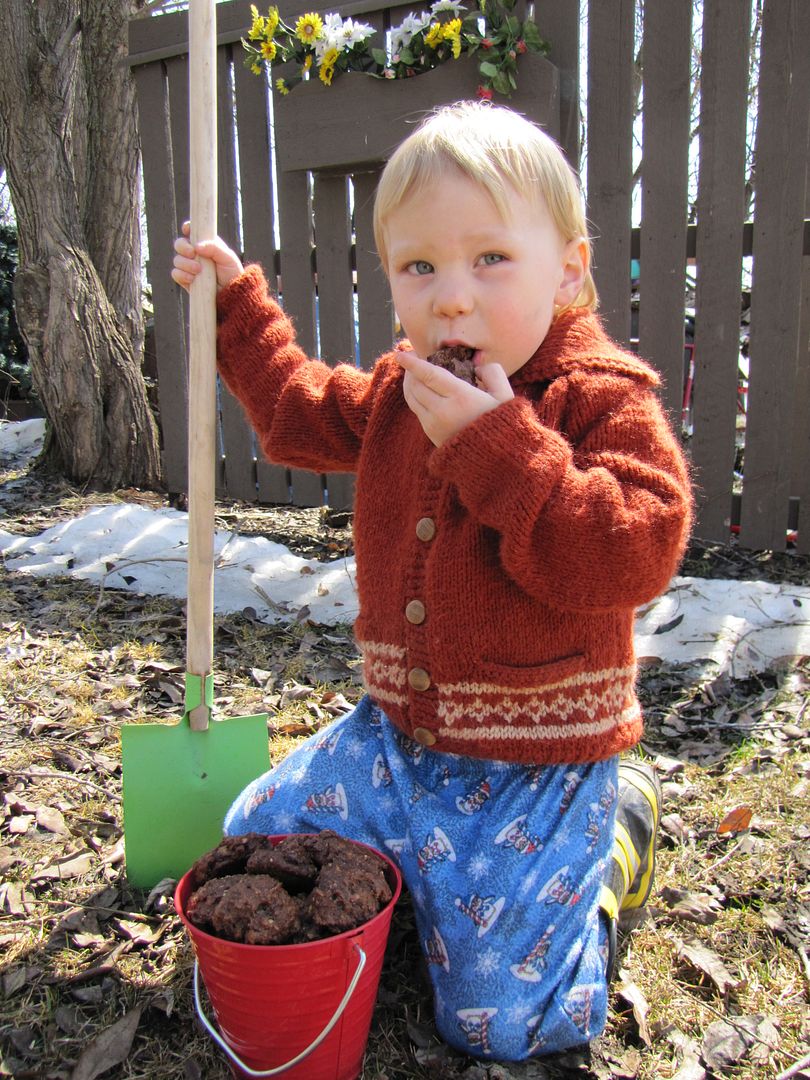 Add 1/4 cup each of
sunflower seeds
chocolate chips
chopped almonds
shredded coconut
raisins
In a separate bowl, mix
1 mashed banana
1/4 cup peanut butter
1/4 cup sugar
2 tbsp ginger ale soda
2 tsp molasses
1 tsp vanilla extract
Mix the wet ingredients into the dry. Use a spoon to drop tbsp sized clods onto a cookie sheet. Bake at 350 for 10 minutes.