It's been six years since Smootch's surgery that closed the holes in her heart. She was just a few days shy of three months old and already suffered the indignities of tube feeding, accidental medicine overdose and renal failure. Her name on the pediatric surgeon's list was bumped to the top only when it became apparent that she would die before she reached the lowest acceptable weight of ten pounds for a heart operation.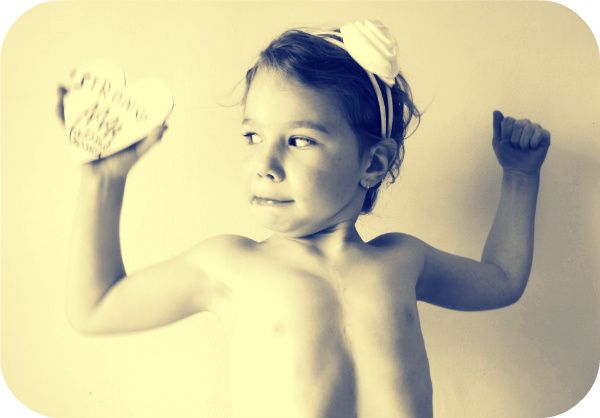 Smootch's surgery was a four hour long surreal dream time for me. She went into the surgical suite, screaming and hungry, whole but not. She came out without her holes, but with an abrupt dissection across her chest. To make her whole, they turned her inside out. It was nightmarish and fantastic and wonderfully terrible. She would be fine, she did well, the problem had been corrected, prognosis looked good.
Whew.
To be the woman who grew the child with a congenital defect is to be both accuser and suspect. What did I do wrong? Was it the never ending morning sickness, the painting of the nursery, the following of a foliate rich meal with potato chips and slurpee? My body, a failure at its most primary task. If I couldn't make her whole in the first place, what good am I to her now?
Guilt.
I
could
of sunk down into myself. I could of made the fact of her defect the fact of her life. We seek to control but, in the end, it was surrender that saved us both. For Smootch, to the surgeon's knife (and bone saw) and, for me, to all that would come after. To the time when that fragile little baby would become a giggling, mischievous girl and eventually, I trust, an accomplished and resourceful woman. The only way to go was forward.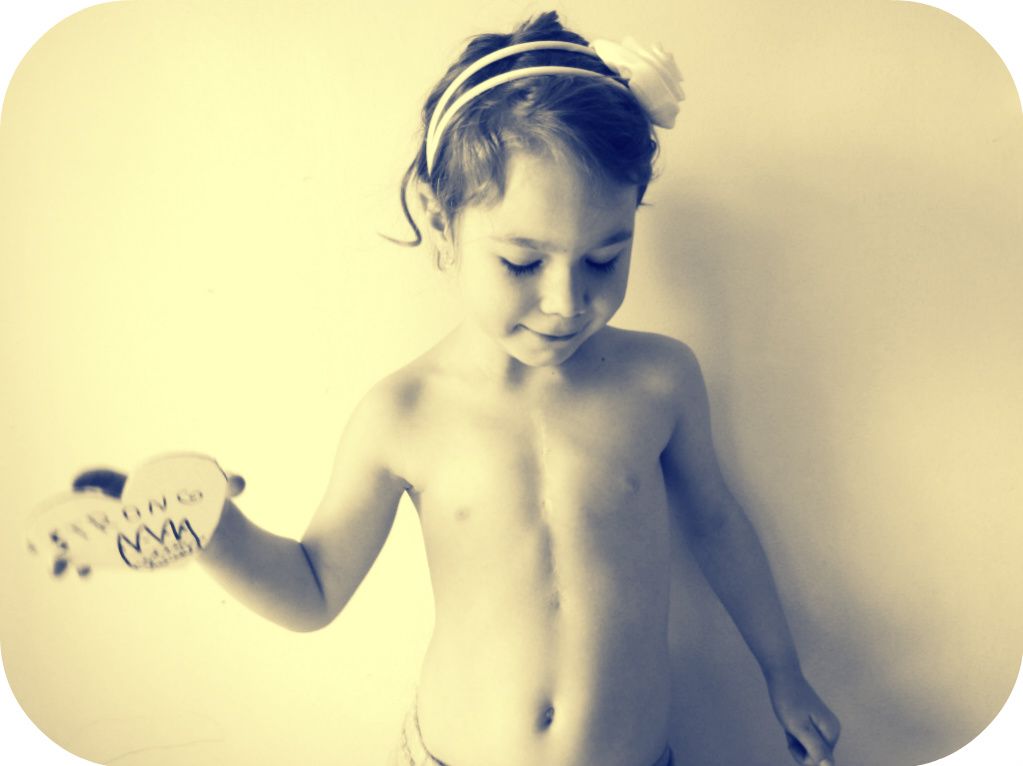 I could also see that even though I gave her a muscle, she brought her heart. And it was more than strong enough to survive a mere heart operation. If she could move on, grow and thrive, I could follow her example. Learn from this resilient little being.
It's been awhile since I've thought seriously about that time six years ago when the doctors fixed Smootch's heart and then she healed mine. I no longer suspect my body of a primal deficiency and guilt, though sometimes a low level pulse through me, doesn't dog my every step. There are so many other things my body does right and it also now knows that sometimes bad things happen still. Even to the babies of pregnant women who tried very hard to Do It All Right.
And now I have grown so used to the surgical alteration on Smootch's person that it almost surprises me sometimes to see a naked chest bereft of that miracle mark. As much as we've suffered, that adversity, once so sharp and devastating, is now dull old news. What is left is a scar, a soothing reminder of her strength that will see her through even when life lets her down. And right now, as she sits beside me, occasionally asking questions as she works her way through a phonics lesson, she is
my
teacher. And an example to others. We are all paying attention.