I can only think of two or three dozen places I'd rather be than at home, alone, with my kids all day.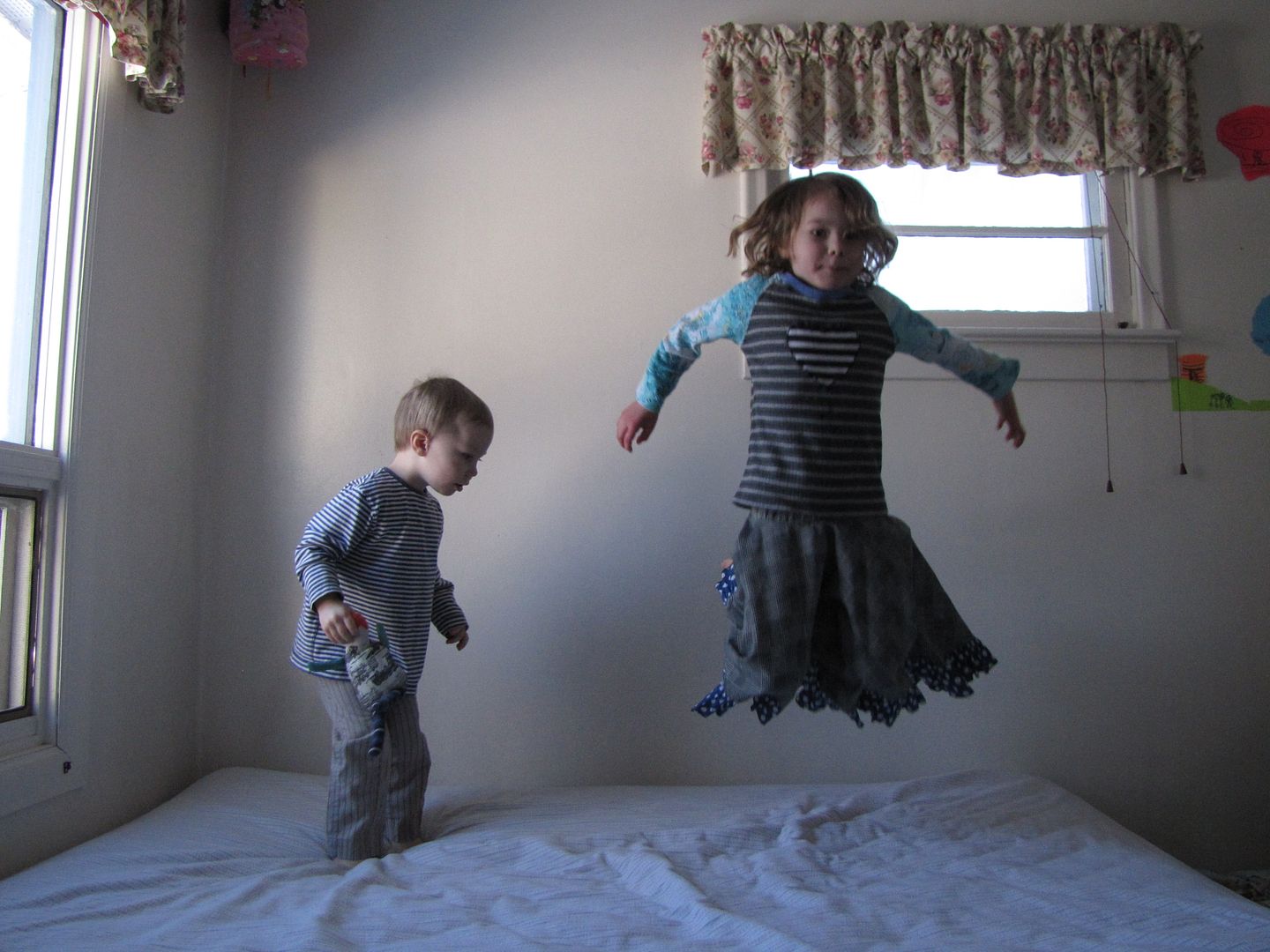 It is thirty degrees below zero and I am staying at home to make sure that there is someone here to call 911 in case my landlord falls off the roof while he is clearing off the snow.
I have darling children who like to mainly talk about body functions and their attended noises. Smootch used to discuss literature and philosophy with me but since Birdie started saying more than 'train' the conversation has downgraded somewhat. They also make these terrible messes which I feel a responsibility to help clean up at least a little bit since I encouraged them to make them in the first place.


Most of my days are pretty busy, crafts to do, books to read, errands to run and so forth. I write a little, think a lot, visit and plot and play. Somedays I feel energetic and tackle the laundry pile or get down to the bottom of the dirty dish sink. Sometimes I host elaborate royal receptions, complete with fanciful if not entirely historically accurate costumery.
Other days are more ho hum. I can't seem to muster up the energy for dramatic productions, the kids don't want to read books with me, there is no way I'm going to even think about sweeping up.

Today, I'm bored.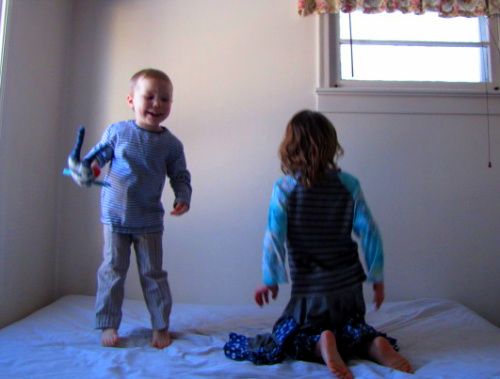 The kids are happy. They are fairly easy to entertain, and when all else fails, I just turn a blind eye to some rule infractions and they gleefully make themselves scarce, thinking they are getting away with something.
On these days, the little bit of ambition I have goes to creating amusements for myself. Ways to stay engaged with the kids instead of just wandering off to check the help wanted ads. Ride out the blue, knowing that tomorrow is a different day. A different story.
I play games with the kids that have them act out different animals. Smootch's impression of a catapillar never fails to make me giggle. I try to teach the kids the kids the running man and mash potato dance moves and then play some vintage Young MC. I will play a show just for me, Big Bang Theory or Scott Pilgram VS. The World, and laugh. The kids always like to snuggle up and marvel that I am so easily amused by what seems so boring.
And when all else fails, I grab a pillow and play Whac-A-Mole with the children while they jump on the bed.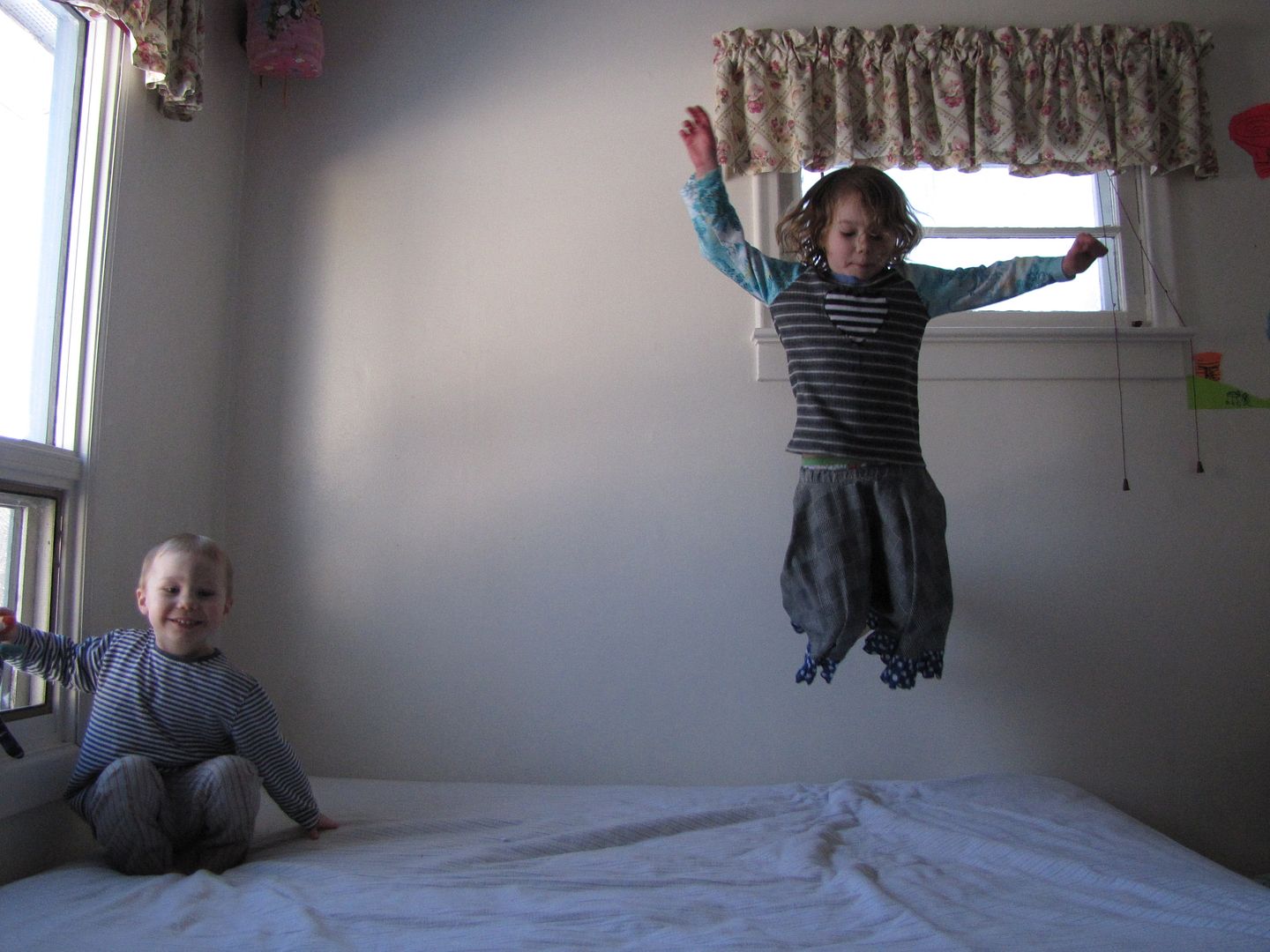 How do you get through the down days?