I have a confession to make.
My
last post
was about the constant organizing and reorganizing that goes on at my house to try to accommodate our crafts, play, and basic living. I began writing the post from a place of frustration, feeling like I was in a war with our usual household state of semi-chaos.
But, by the end of the post, after talking about Smootch's craft area and all the creative acts she performs hundreds of times a day, I was almost feeling sentimental about the mess. Still, I have persisted in trying to lower the frustration while still allowing as much access to creative materials as possible for the kids and have settled into a domestic schedule where I can take care of what needs to be done one thing at at time and let the rest all go hang.
Here's the thing: calling something a mess doesn't necessarily make it bad.
Perhaps not all would agree. We live in the time of professional closet sorters and life coaches and most people would prefer to have their tea in a tidy room rather than one that recently had three poorly supervised toddlers and a wet dog visit with a bucket of paints. But is a tidy room really better than a messy one?
I guess it depends on your perspective. And energy level.
Messiness, like beauty, is in the eye of the beholder.
I once read
a book
that detailed the benefits of a mess and the downsides of tidy organization. The basic message was that order looks fine and dandy, but takes a whole lot more energy to maintain (you can pick up the toys eights times in a day or just once - your pick) and lacks the serendipitous inspirations that come from having a bunch of seemingly unrelated stuff all squished up together.
This thought keeps me feeling good about my one labelled box of craft supplies and ten boxes of 'random' things that the kids actually go through and build their fantastic creations with. For anyone who has gone through introduction psychology or was playing attention during the '80s and '90s while everyone fretted about children having an 'enriched' environment for optimum brain growth, having more stuff lying about IS an environment more enriched. More to explore, more stimulus, more connections between the synapses. A mess develops the powers of observation as you search through the pile looking for the missing sock. Plus, navigating a room where the actual floor only appears every three to four feet is good physical exercise.
Another great thing about a mess is that the worst, so to speak, has already happened. Okay, much worse can happen (my Sharpie markers and utility knives are locked away, thanks), but when I've just scrubbed the floor I'm much more prone to say 'no' to almost any activity the kids can dream up in fear of undoing my hard work. When the floor is already confettied with sequins and toast crumbs, well, there's really no harm in throwing in a bit of sand from collages and dirt from planting some kitchen sill basil. Where would you rather be? In the 'no' house or the 'yes' house?
I know where Smootch wants to be.
When I see the children playing away, felt pens running off the paper onto the table, pulling clean clothes out of the drawers in order to play pirate while ignoring the dress up trunk, the cushions from the couch dragged into the kitchen where they've made a wild animal den, I can't help but be impressed with their minds and energy, and know that as long as they can continue to engage creatively with the world I am doing o.k. as a parent.
Plus, there are few things more beautiful than a child covered with paint.
My most poignant thought is that this disordered, cluttered time is only temporary. The children will grow, they will become more tidy, their pursuits will take them out of the house and away from me. One day I will be able to clean up the kitchen and no one will track mud across the floor, leave the cupboard door open and the tap dripping. It will be still, unchanged. Lonely.
So, I will try not to go overboard, to organize my home into suffocation. I know I will err, but let it be on the side of too much - stuff, activity, attention, love - instead of not enough.
Besides, after so much chaos, so stimulus, noise and movement, getting it all clean and ordered is just that much sweeter. When the house is usually in shambles, even a quick tidy can bring a deeper satisfaction than deep cleaning a house that is always HGTV worthy.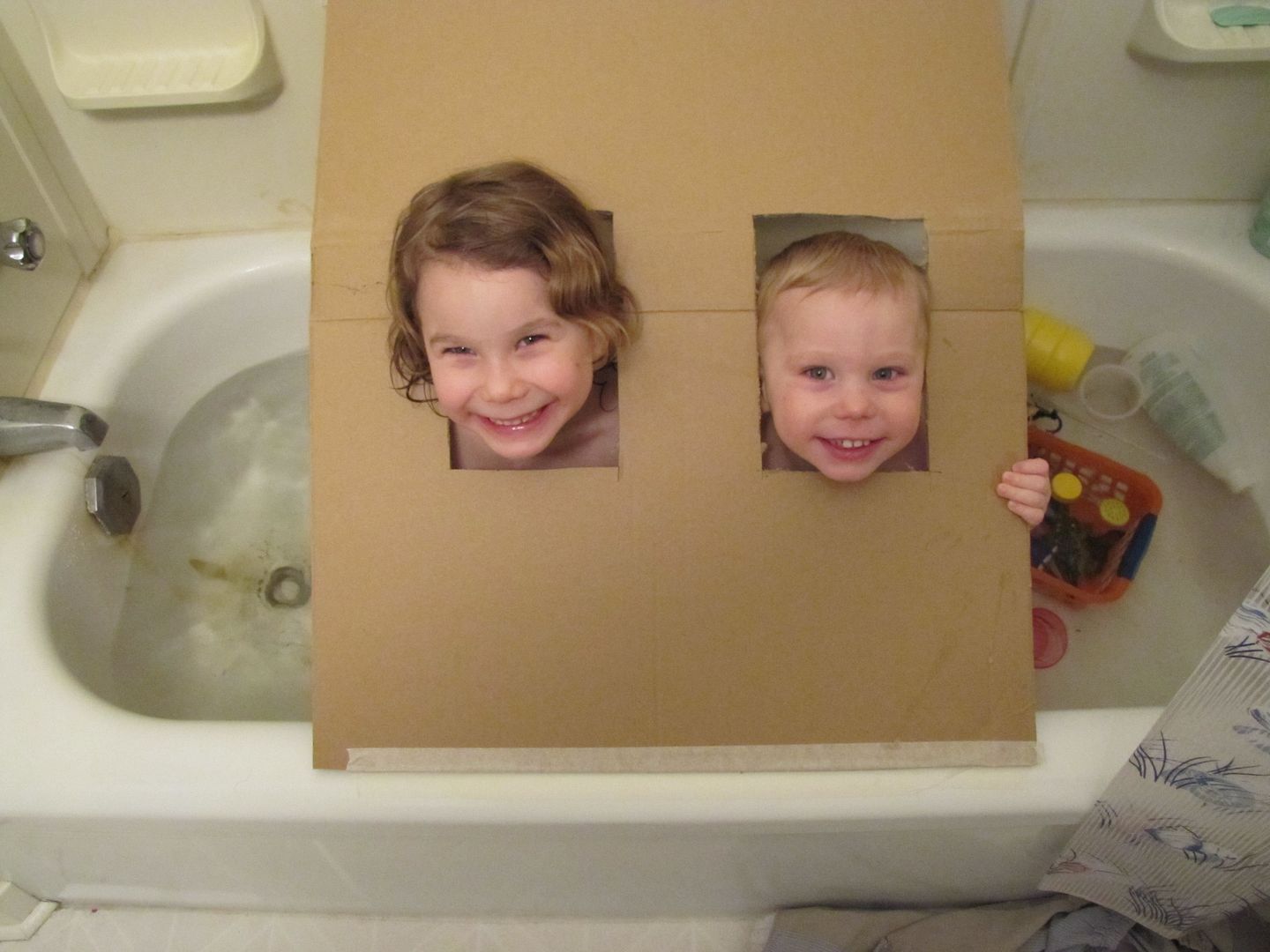 Clean has its place. It's after the party ends.