One of my chronic organizational challenges used to be what to do with my pattern pieces after I've gone and used them. Never mind the impossible task of folding tissue papers into neat little envelopes (nearly hopeless for me), but the Ottobre issues with not only large pattern sheets of un-moored from the magazine plus the traced tissue copies in multiple sizes as my kids grow and my own drafted pattern pieces which are large and unwieldy bits of paper architecture laugh in the face of filing cabinets. What to do to store these so that they not only stay neat but also can be easily found?
Enter industrial paper clips and hangers. My sewing storage at one point found itself a home in a clothes closet, where a system of hanging up my groups of pattern pieces evolved. I find it especially helpful to organize my ongoing pattern revisions and master copies of my own pattern drafts. It's also quite handy to hang up bits of intended fabric and matching thread in plastic bags for when I plan out a project and gather supplies but have to put it aside for a bit.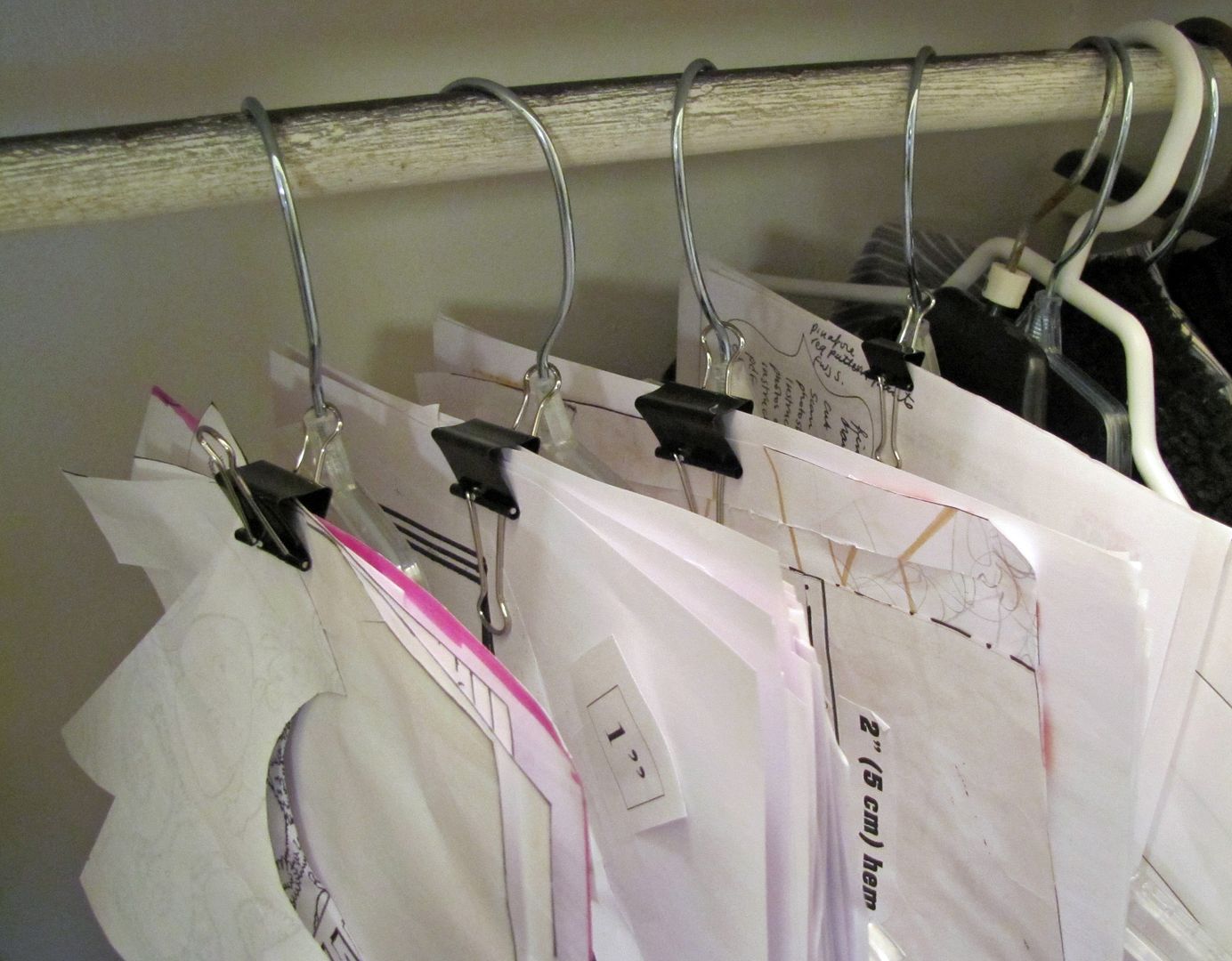 Currently my pattern pieces are sharing a closet with my husband's clothes. I have only a few patterns right now, having just moved here, but I imagine by the time summer rolls around I shall have taken over a significant amount of storage real estate. When it's time to move again, I will pull all the paper clips off the hangers and lay them flat between a couple of protective sheets of cardboard. Ready for a new closet.
How do you store your patterns?