'Hey, there, beautiful,'
says Smootch to the large-sh cardboard box she found sitting in the middle of the living room,
'Where did you come from?'
After a few minutes of chin scratching inspection, a close look at the interior, and a hard shake to determine structural integrity, Smootch makes a decision.
'I need duct tape!'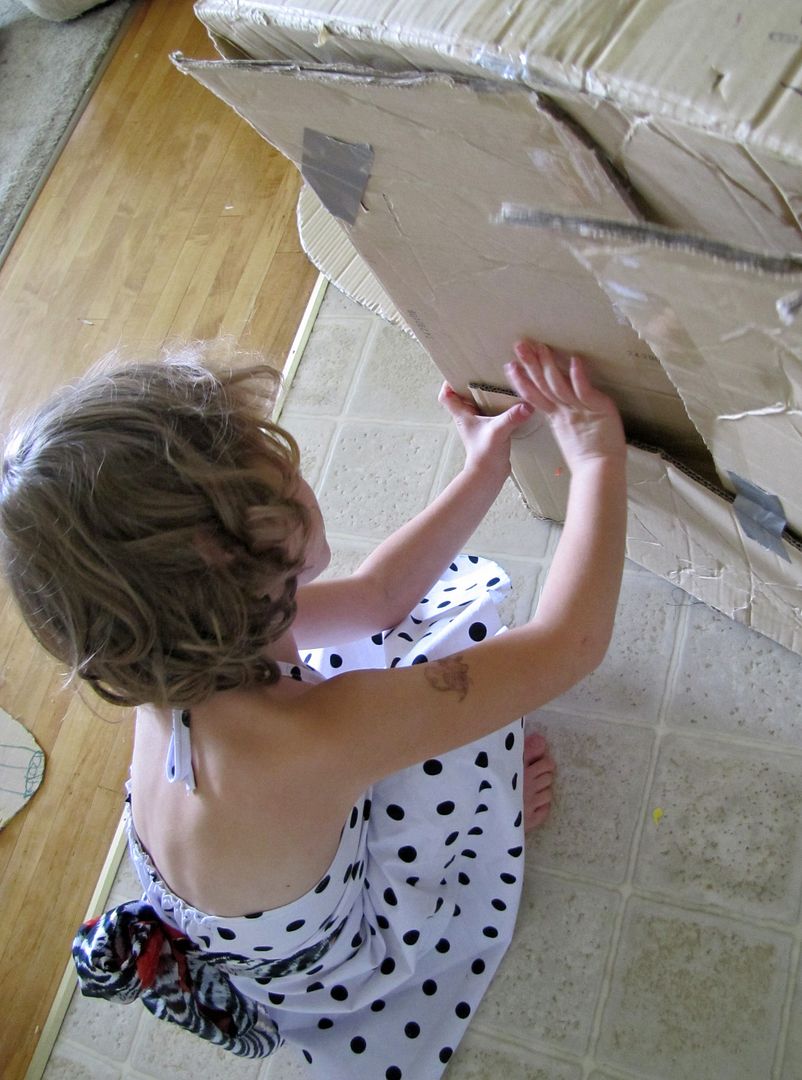 Cardboard is the reason why my little girl has well-defined muscles in her right hand, built up from trying to saw through cardboard with safety scissors.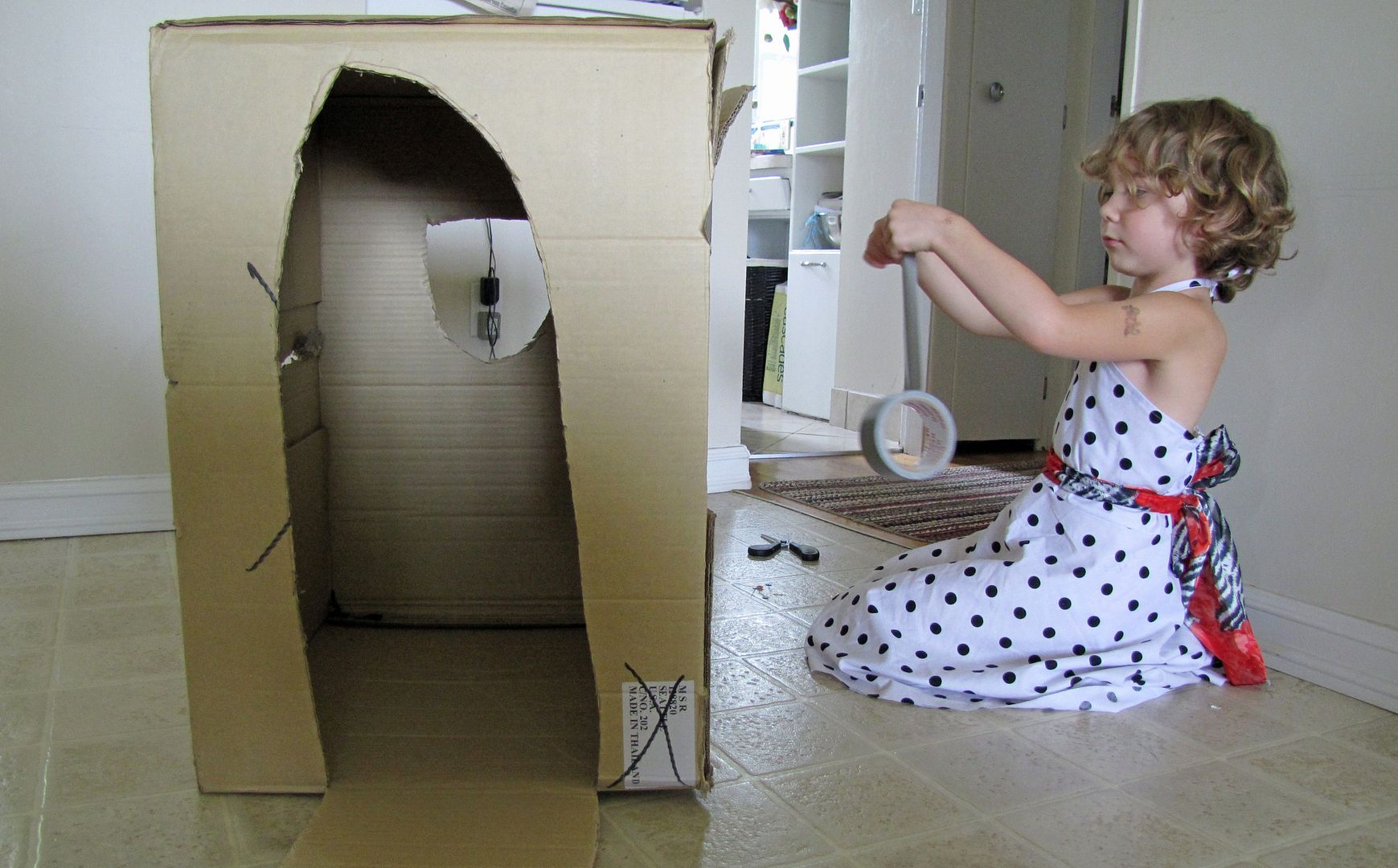 Cardboard is conduit to exotic places far beyond the reach of ordinary rockets and space ships.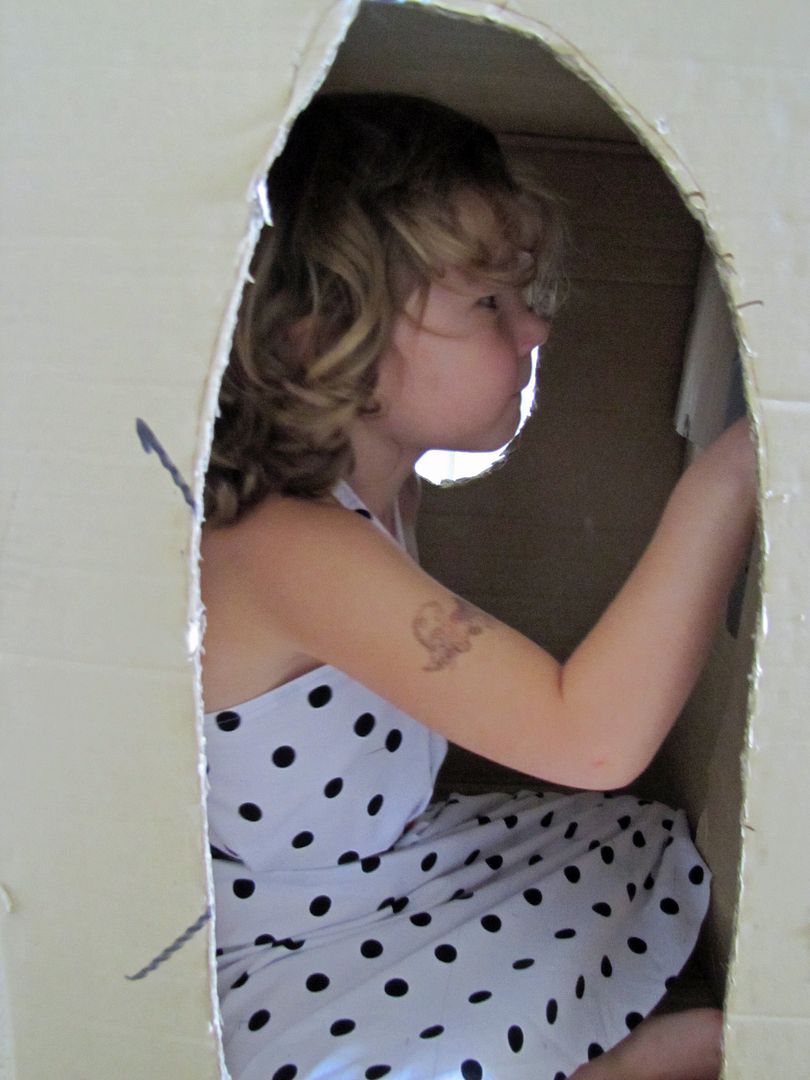 Cardboard is the canvas of the imagination, the slate on which the wildest dreams are written and acted against.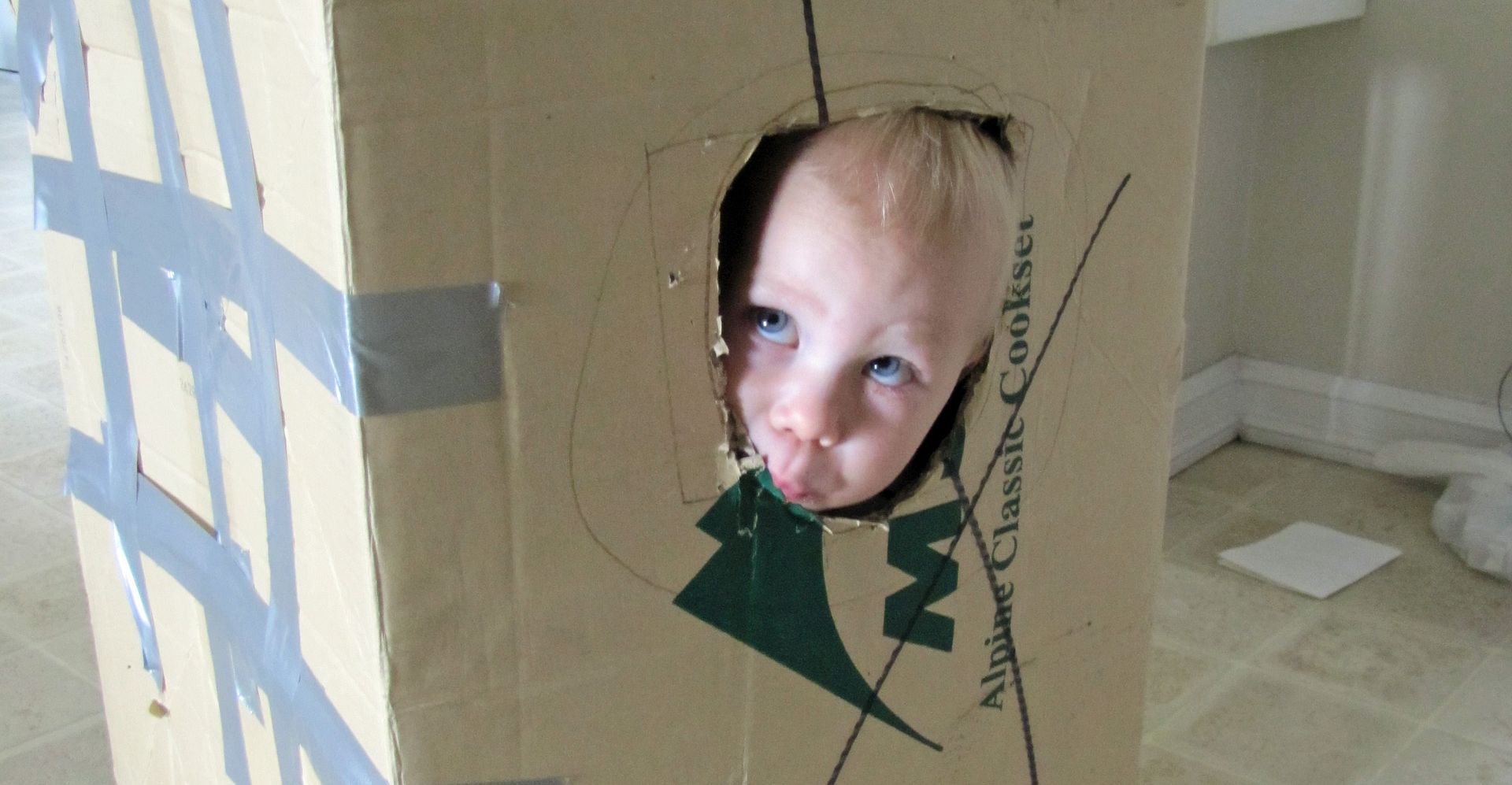 Cardboard presents limits only held by the eye of the beholder. To the free, it is the getaway vehicle.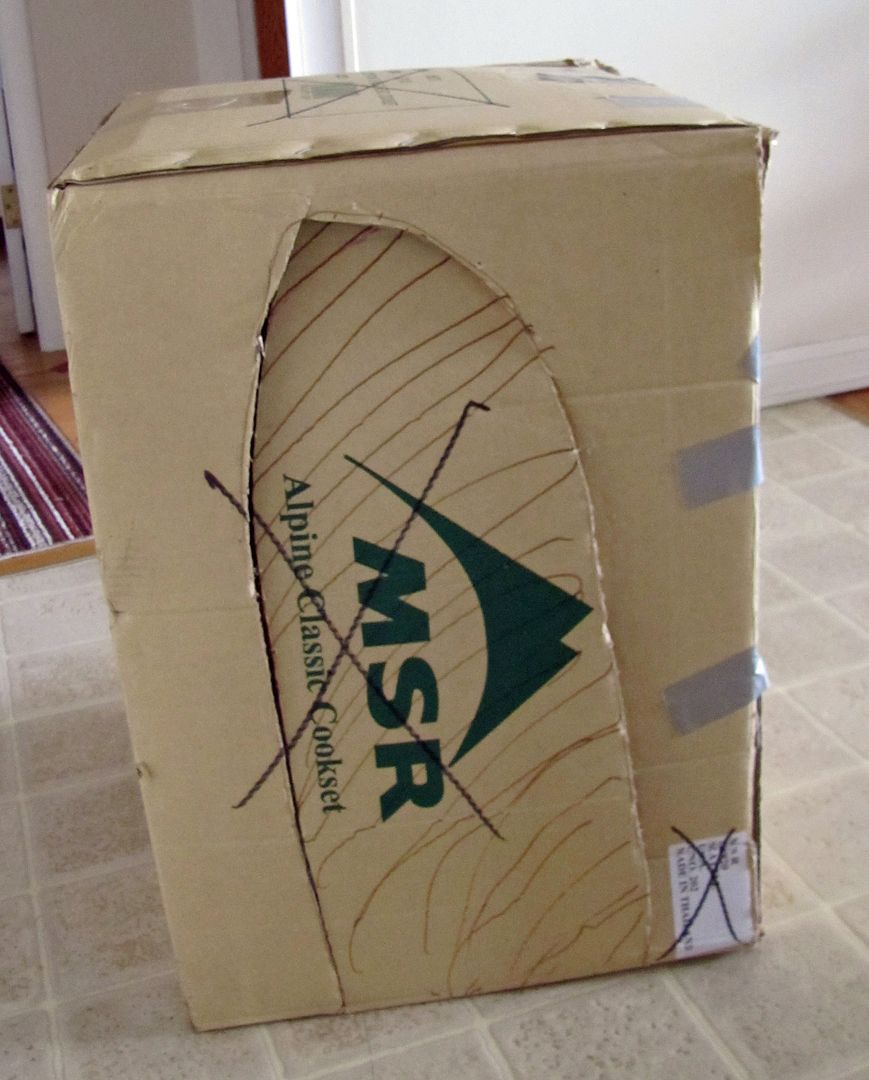 Cardboard is the method by which I can sew an entire dress in an afternoon, with only small interruptions to untangle scissors from duct tape webs and provide refreshments of space food.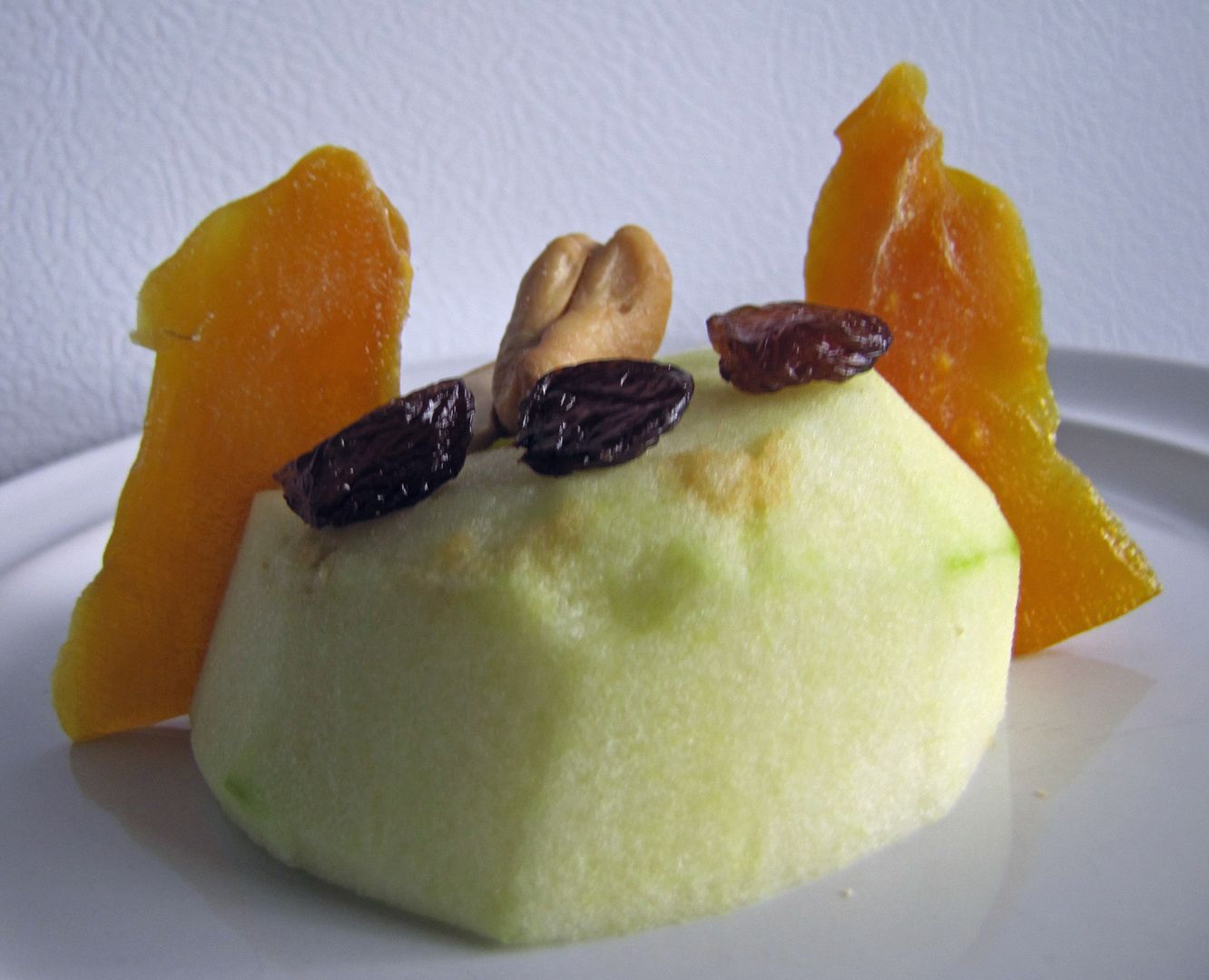 'Save the box' is the wisdom to whisper to every new mother as she unwraps all her new baby shower presents. Cardboard is every mama's greatest ally.
Kids seem to like it too.