I have a living room full of half done costumes, one feverish boy child, one overscheduled girl child and a sewing machine with a loose wire. We are riding the edge of chaos right now. Despite the boy and the machine, the hardest part is actually keeping girl child's little fingers off my sewing materials and supplies. She has a tendency to grab material and whatnots from my working surface and skulk off to make doll clothes and accessories. I admire her creativity but it drives me nuts when I can't find the fabric or notions I just put down for a second.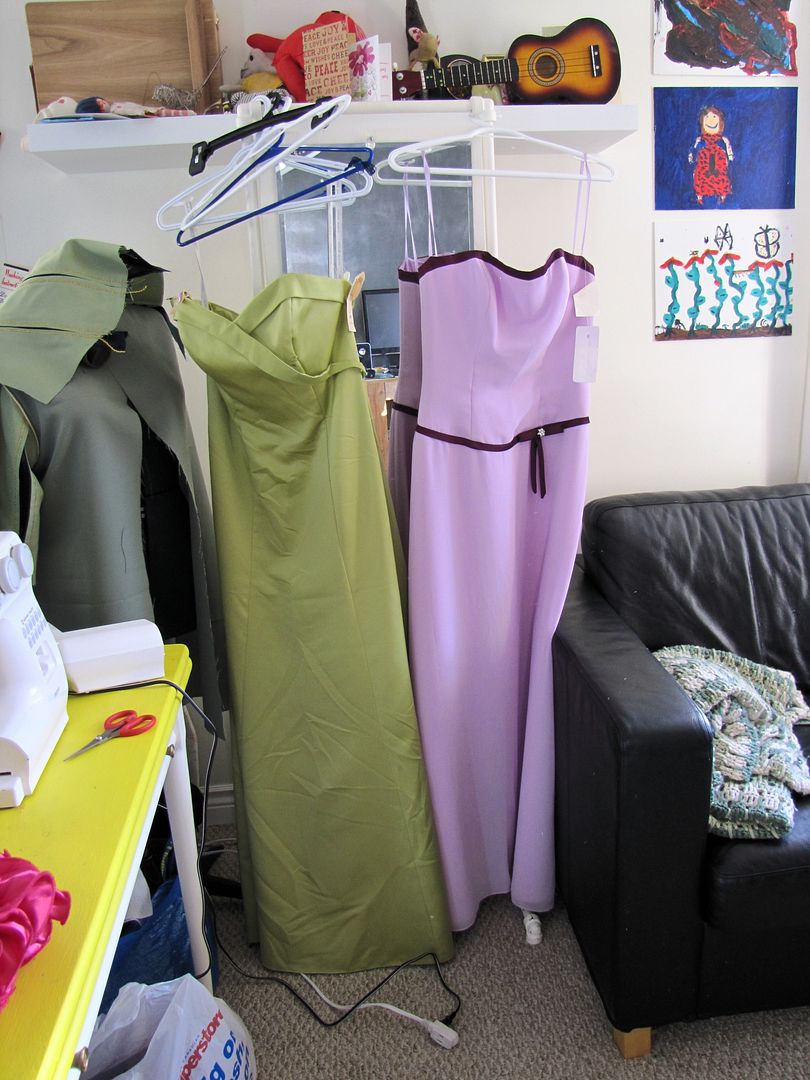 Above are the dresses I'm using as the bases for the ugly stepsisters costumes. They don't look too bad now, but wait until I'm through with them. Just off to the left is the frog prince, in pieces.
Have I introduced you to my absolute favorite pattern for costumes? Even though I have never had a Size 16 misses, I have been able to alter, resize, and modify this 1050s Butterick pattern into so many garments. I have made so many corselets from this and the puff sleeve piece is going to come in handy for the ugly stepsisters dresses.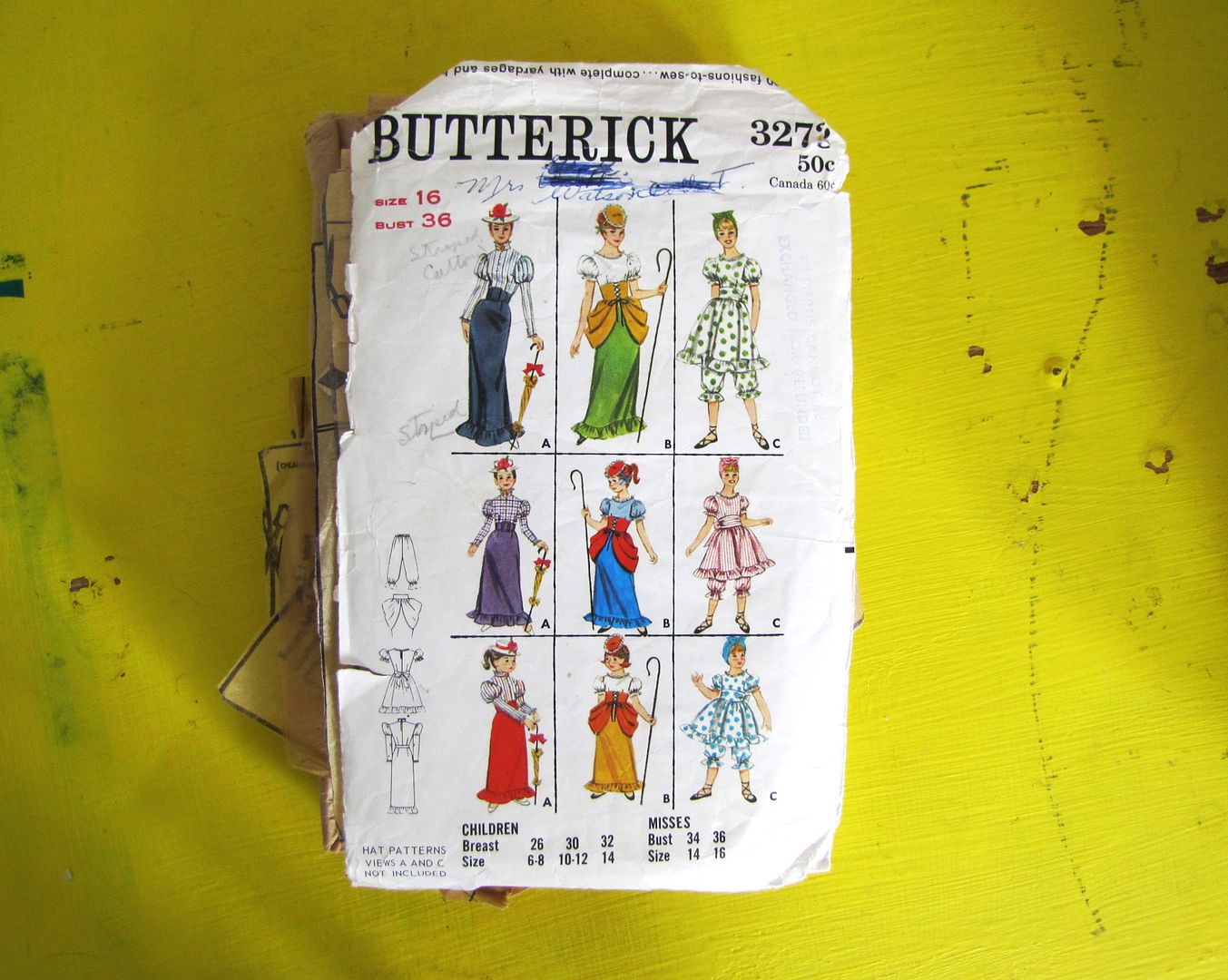 But, working at a brisk pace is not in the stars for the next few days or until boy child gets over this crazy fever he has and I get my loose wire sorted out. Ah, it's all such a familiar frenzy, of managing children, sewing and trying to live life around it all. I suggested to girl child that we stop referring to our 644 square foot house as 'home' and start calling it 'the studio' in an effort to reframe our chaos into something we can feel good about. She's not buying it.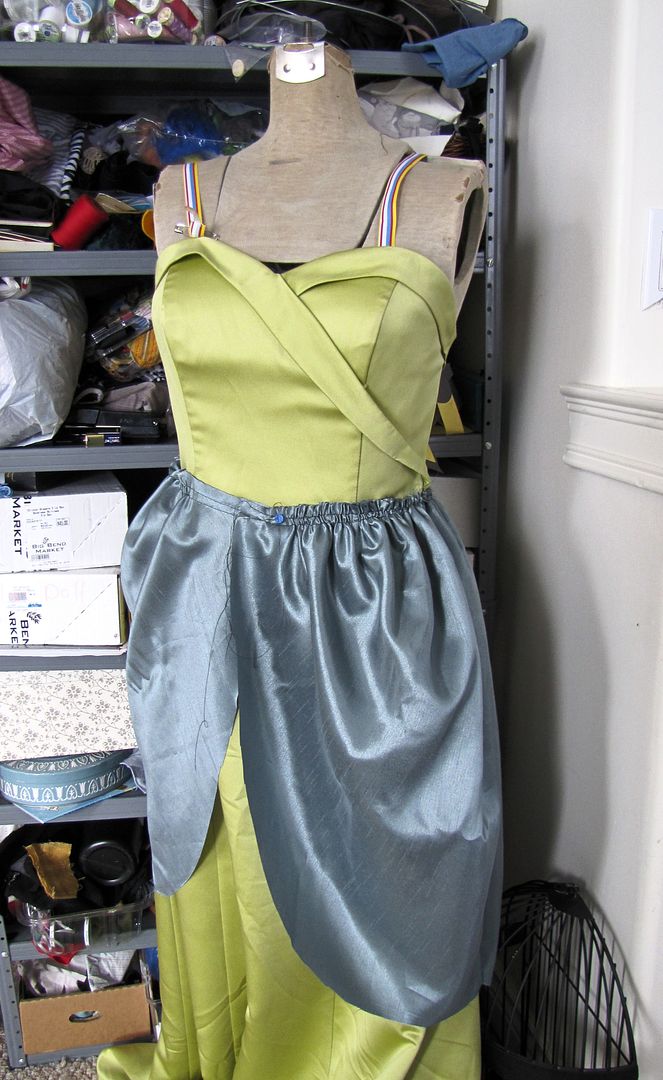 At least, not until I get my shelves sorted out.