I have always approached sewing the same way that I approach board games. Before I begin, I have realize that in order to play the game successfully I will be taking the chance that I may lose.
Here is my vintage simplicity pattern that just happened to be in girl child's measurements. Pintucks!
I love pintucks.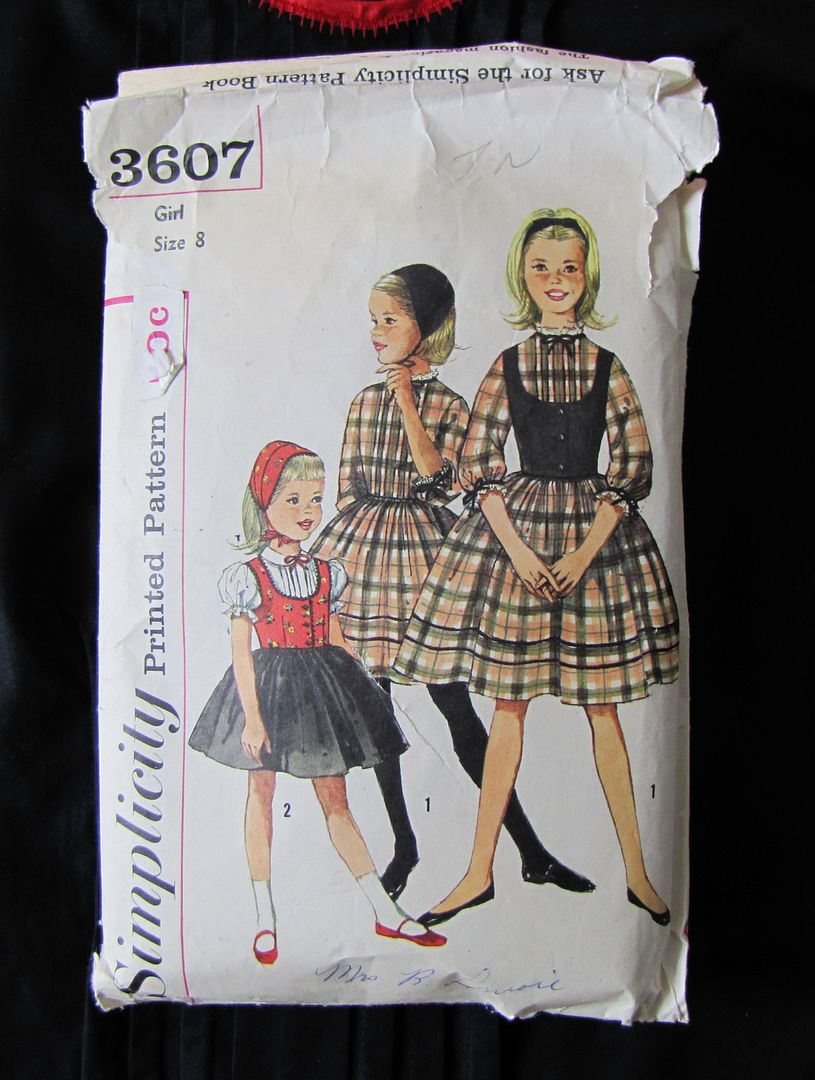 Alas, despite what the package said, girl child did not agree that this pattern fit her. I think there is a bit of difference between the fit of clothes fifty years ago and now. Girl child does not tolerate a tight fit nor do many of her peers, judging by the costuming I have done with her youth theatre.
I had only just put together the bodice, sans sleeves, but after the pin tucking and bias taping, I felt a little sad.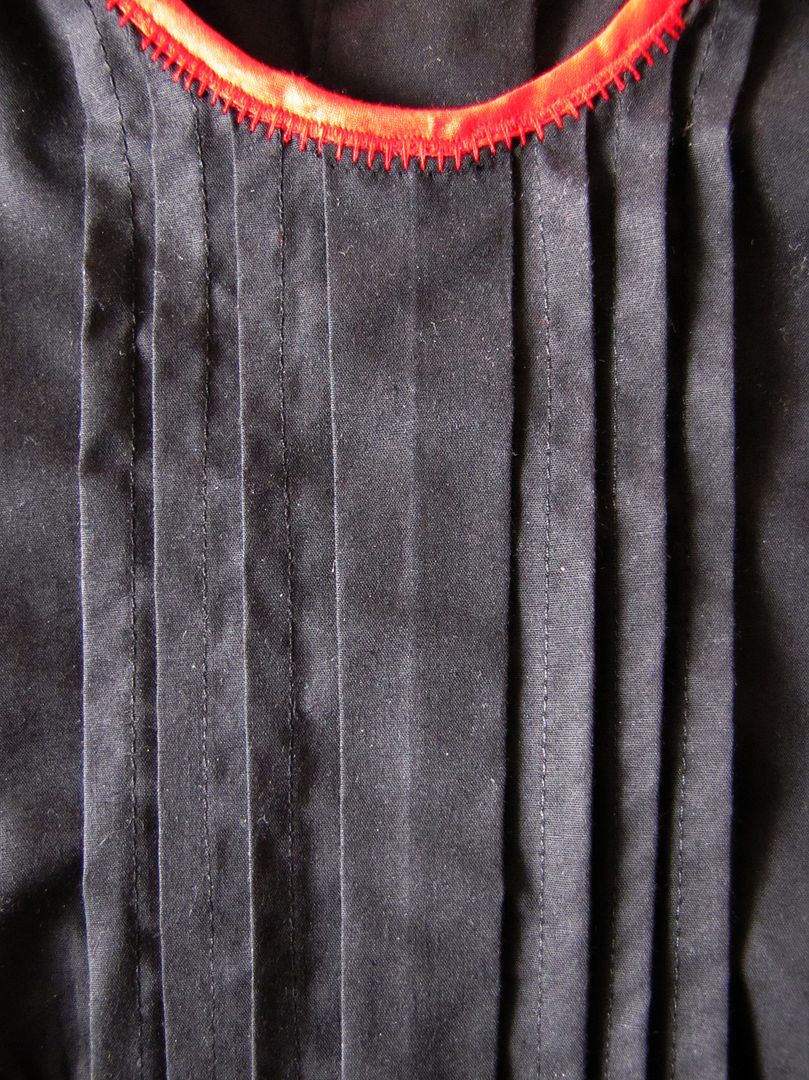 There is a lot of wisdom in tester muslins and fitting itself is an art form. Still, with so little time to sew, it's tempting to just go for it and hope for the best. Sometimes it works, sometimes not. Best to be philosophical about it and save the good fabric for the tried and true patterns.