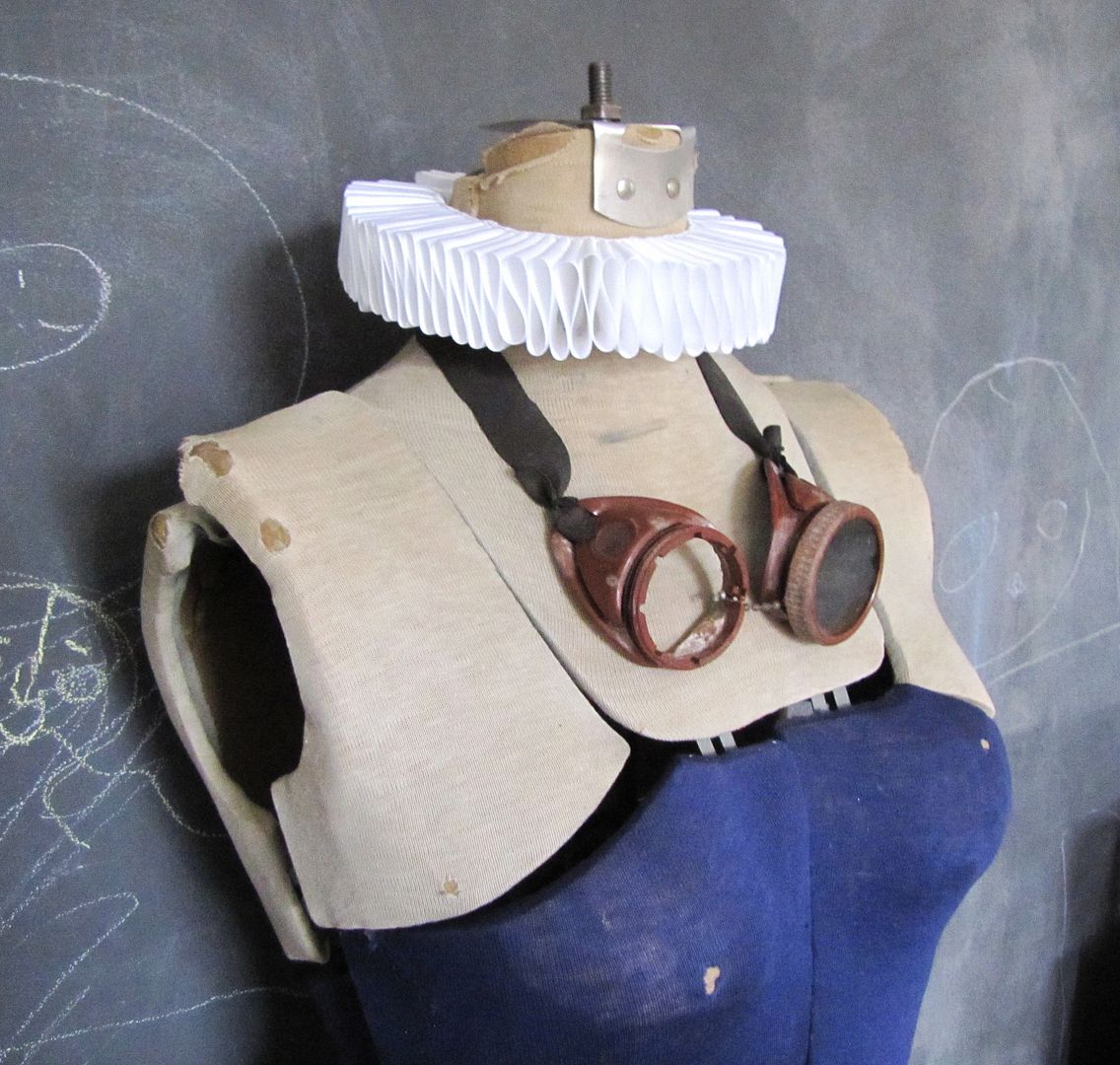 I will admit, this one had me a bit worried. The hand sewing was labourious. There were moments when I wasn't at all sure it was going to work. But then it did.
The White Rabbit in the
Alice in Wonderland
production needed an Elizabethan style ruff. Of course. The rest of the play has a Victorian steampunk vibe to it, but I guess the Whiter Rabbit is a romantic. I still haven't figured out exactly where the Bali dancers come in, but for me to know all is not my job. I just sew what I am told to sew.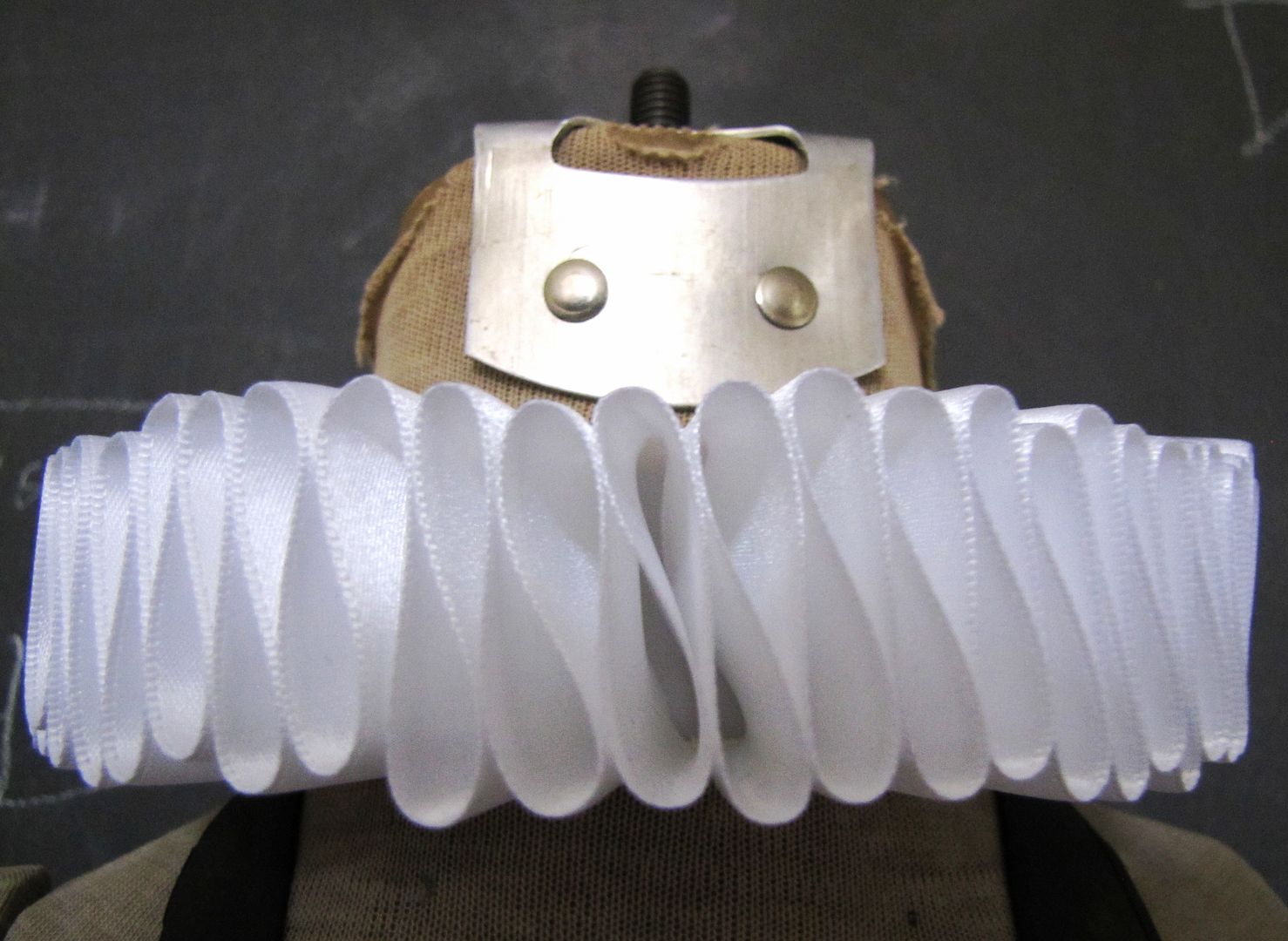 I used
this video tutorial
to help create this ruff. Overall, I used six yards of 1.5 inch wide satin ribbon total.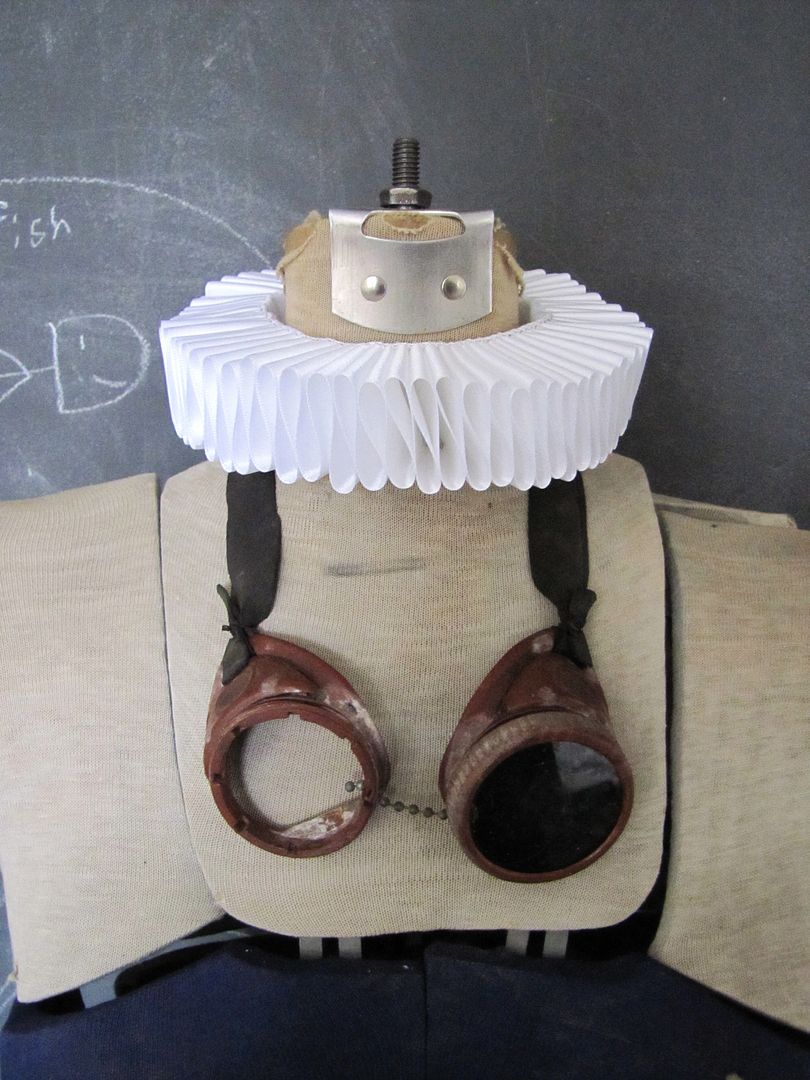 I can't really imagine where I would ever wear one, but it's temping to make another in green to match my eyes. Surely ruffs are about to come back into vogue, any day now?