Shamlander (inspired by Betty Paraskevas' Shamlanders) with pet robot.
In my house, brads are currency. There are few things more charming than articulated paper dolls. Even boy child who, and I know this is hard to believe, avoids most craft-esque type things, absolutely delights in creating articulated paper robots.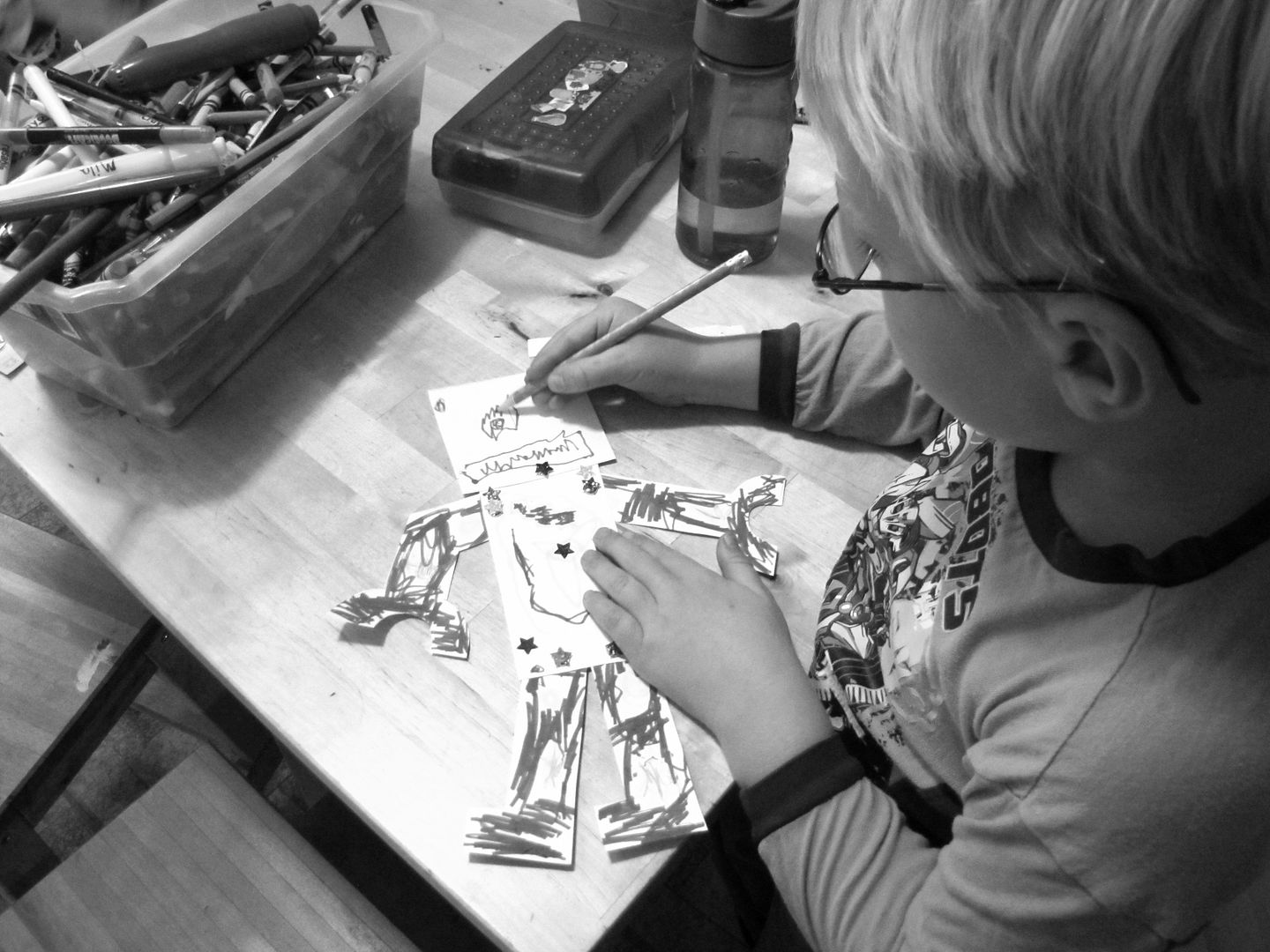 Girl child, though, believes that she has found her artistic calling. I can't wait to explore this with her more.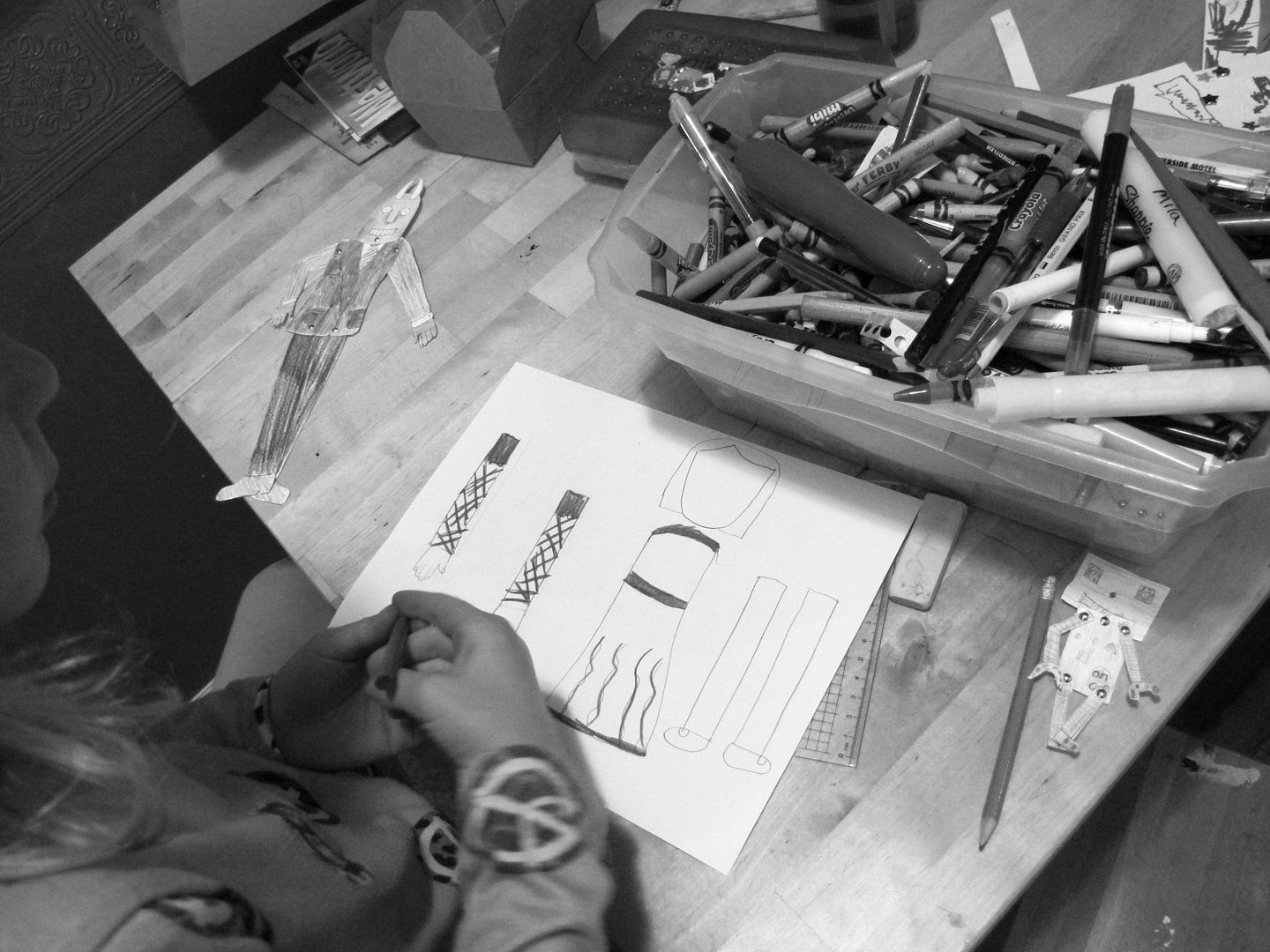 As you can see from girl child's drawing above, it is tremendously easy to create a doll template to make an articulated doll. Draw a head, body, arms and legs on paper, cut out the pieces, and join them with brads. I use a damaged sewing machine needle to get the hole started to put the brad through.
Viola.
If you do make some dolls with your children, please share with us here. Girl child would love to see some other children's creations.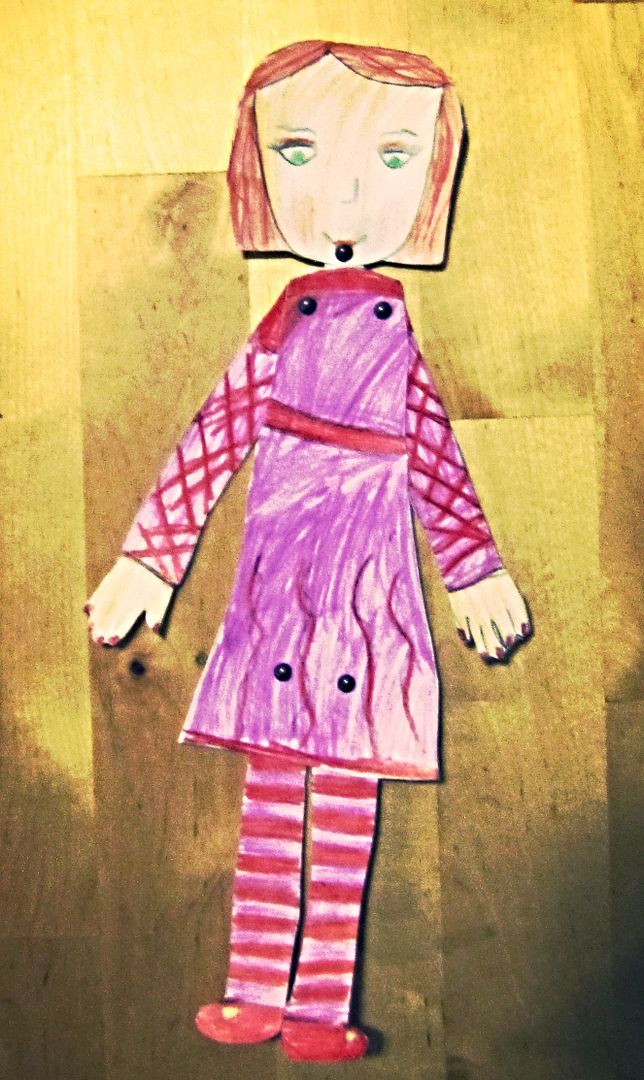 Pink and purple articulated paper doll by girl child.