I am just starting to get into the heavy bit of costume making for the production of
Alice in Wonderland
girl child is in. Girl child, in case you are wondering, is a member of the chorus for several songs and dances as a seaweed. A humble start in theatre, but she's very happy to do her bit.
Still, I get to work on all the costumes for this steampunk
Alice
. There are quite a few things planned for the next couple of weeks to work on, but I've been playing around with the steampunk aesthetic at home here, seeing what I can come up with, with whatever is laying about. My first job has been to come up with a mini set of goggles to grace the Dormouse's small hat.
Using a couple of nuts, a ribbon and the dead batteries from a small electronic, here is girl child modelling the Dormouse's headpiece (with about the worst expression on her face possible... honestly, she's happy to help her mom out).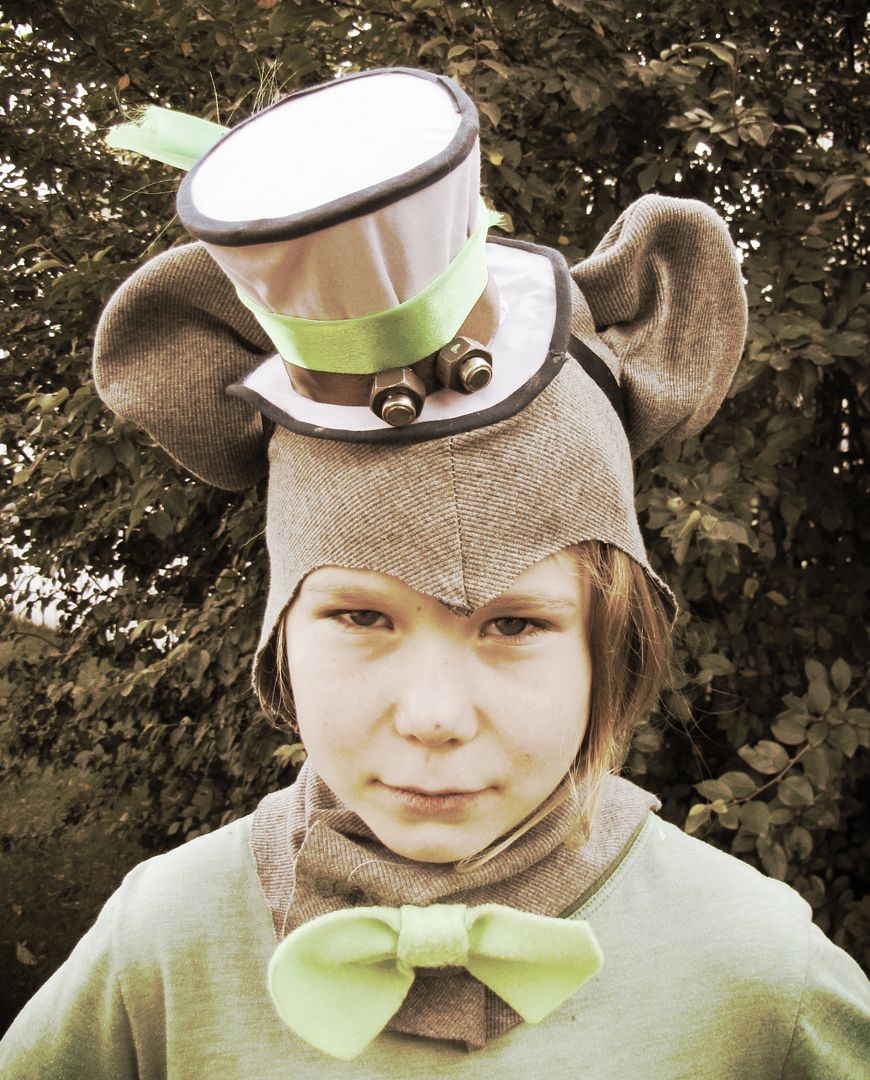 And because they fit so well, the number two white rabbit, out for a ride.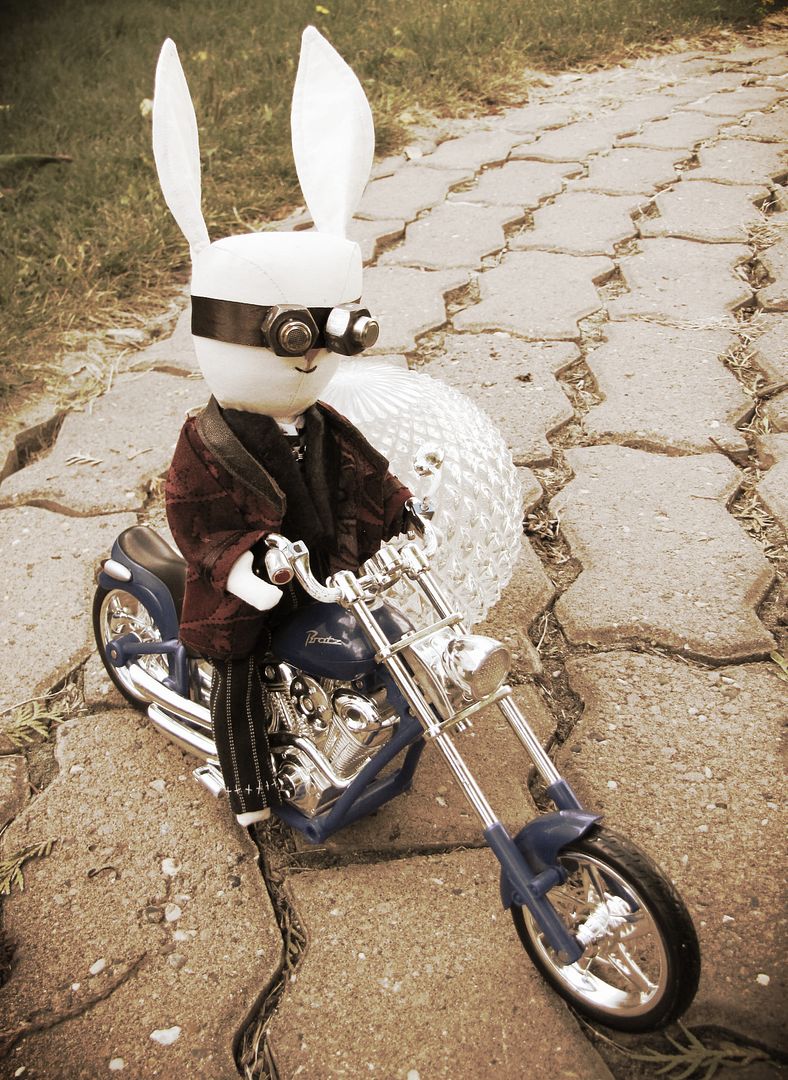 I think they fit him rather well.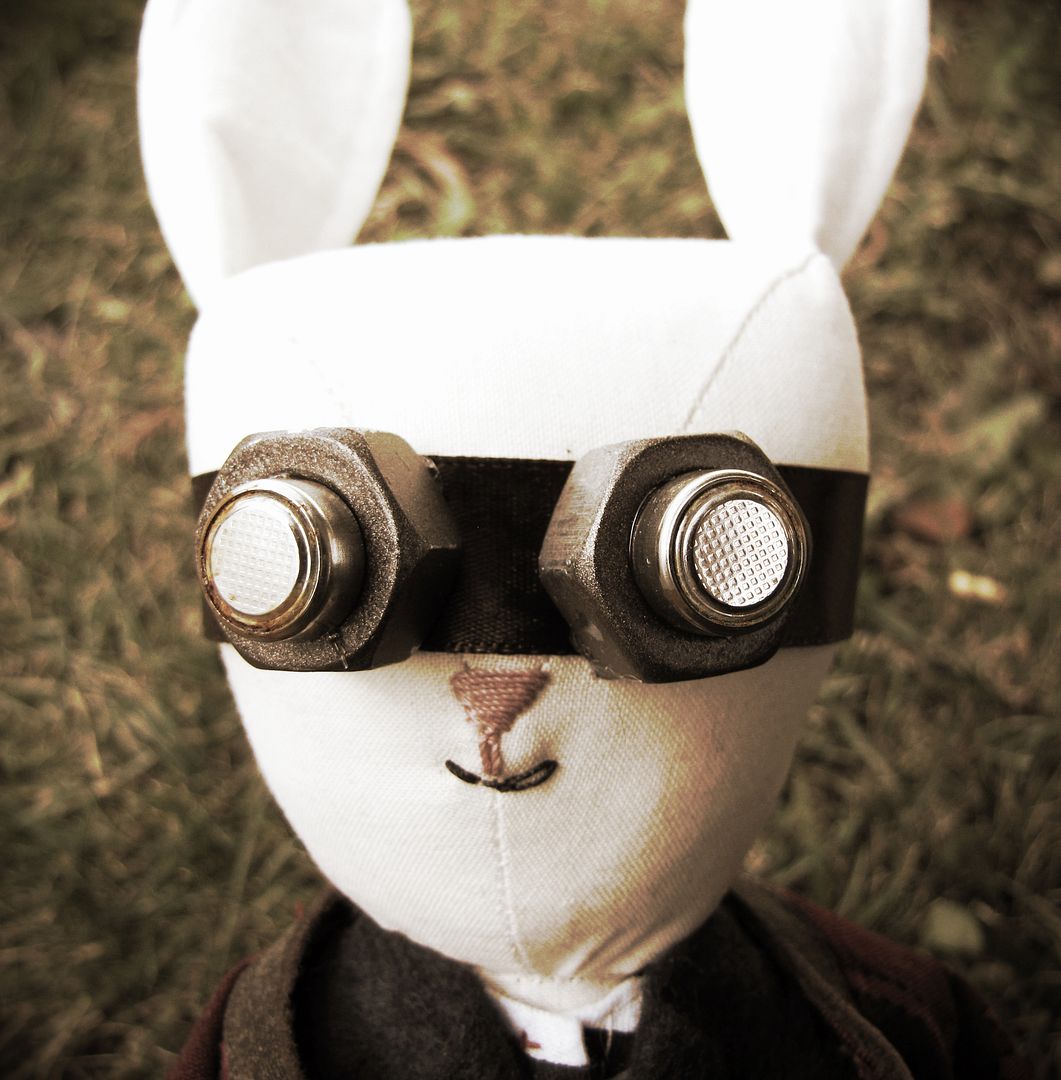 Now to make a full (child) size aviator hat, nine, NINE, Victorian steampunk fascinators and several lace collars. Somehow oysters need hats too and I think there is something about outfitting a dozen Victorian ladies tomorrow night along with a Cheshire cat costume that isn't quite yet... lots to do.