Page 372 in Wildwood by Colin Meloy, illustrated by by Carson Ellis. More clothes on animals than you can shake a scythe at. Girl child's bear in dress peeking in behind on the chalkboard.
Boy child comes up to me yesterday and wants to tell me a secret. Whispering in my ear, he told me he drew in pen on the kitty I'm making.
I go to look and sure enough.
There it is.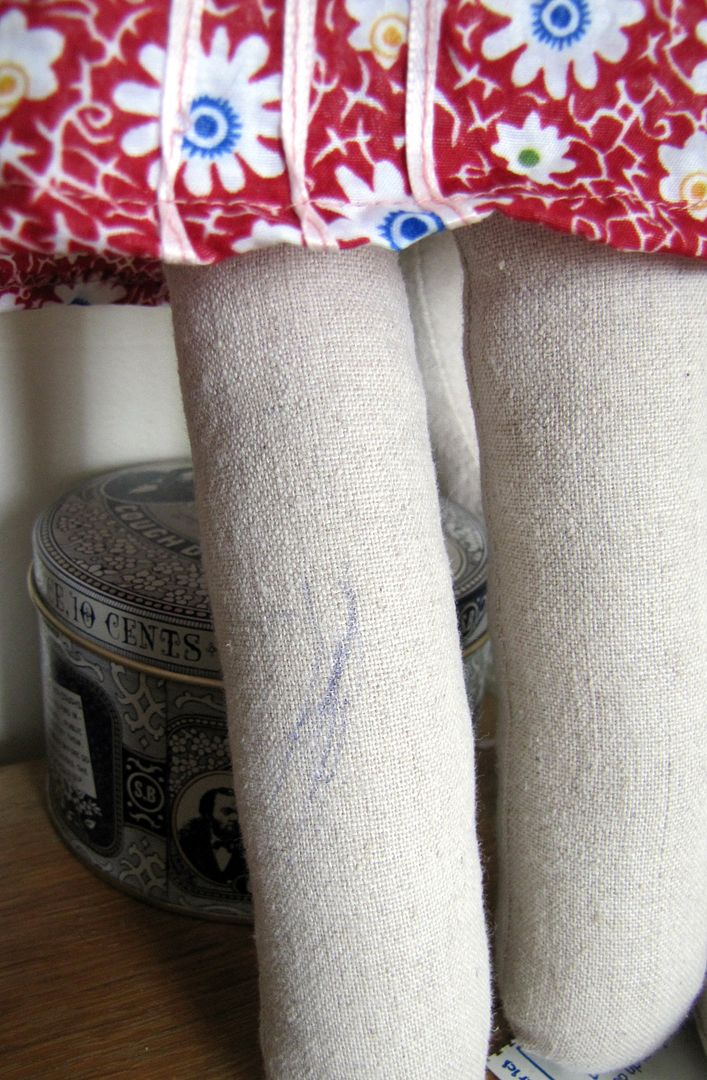 Sigh.
I asked boy child what he was thinking and he told me his brain just went bonkers. Honestly, I can relate, so after his time out we just sort of dropped it. Though, I keep a close watch on him now whenever he is close to my studio table.
I have since discovered that pen bleeds through acrylic paint and, strangely, becomes even more visible.
Sigh, again.