This is our last week of lake schooling. We've been living in this off-season cottage rental since last October and although we know we haven't been living here for the best of the lakeside living, I know what we have had has been pretty spectacular and I feel very lucky indeed.
This weekend we move into the city. It's not a big, big city, only a hundred thousand souls or so, but does have all the theatres, galleries, parks and crimes that almost every city can boost. I am both excited and sad.
If you will bear with me, I want to share, as a form of ode, some photos of Smootch and Birdie with their very good friends down at the lake last week, doing what they've done nearly every day since last October: messing around and getting grubby.
The only flower OK to pick.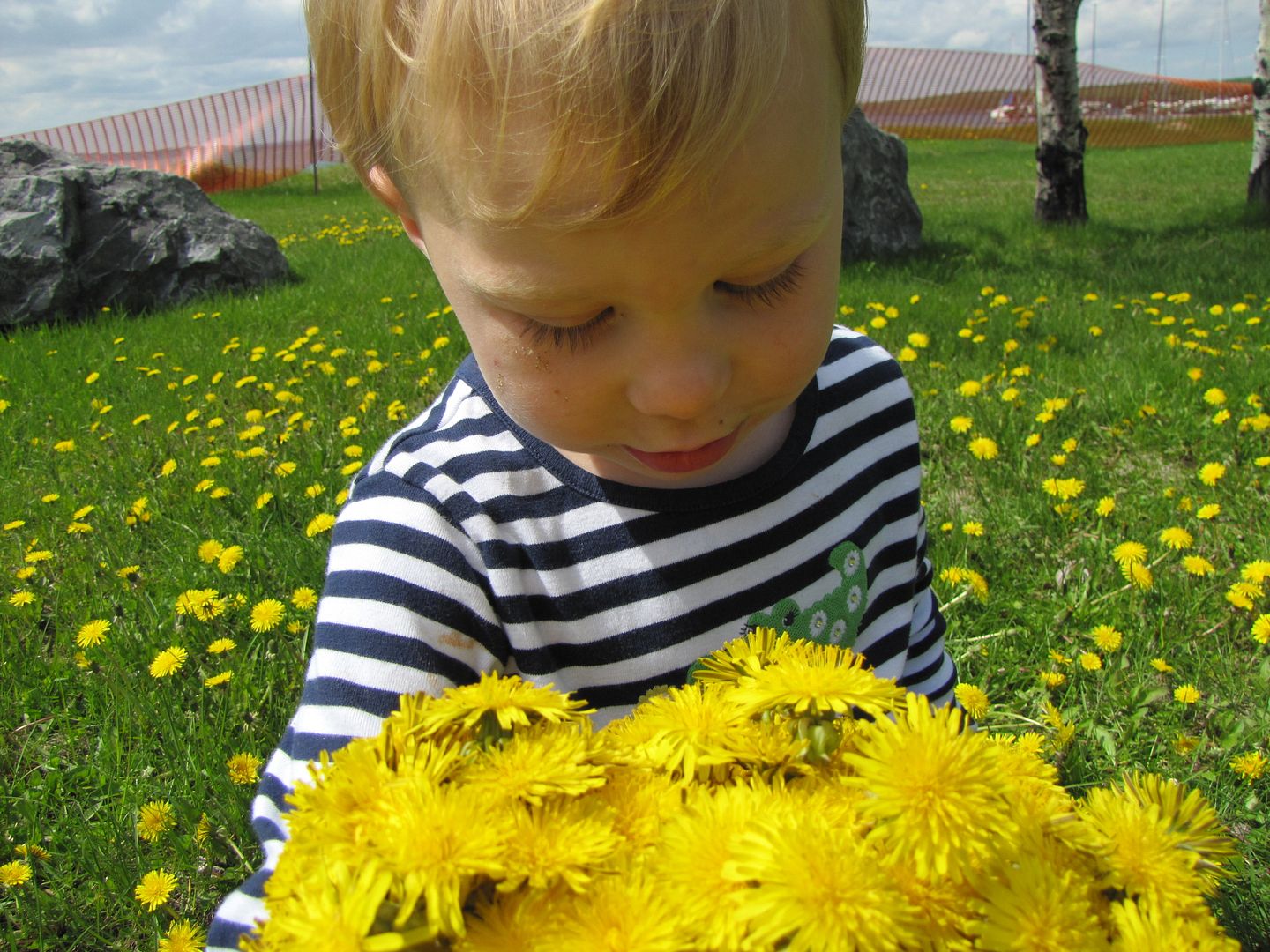 And pick them they do.
Rock stage.
On the trail, ducking branches and trying to lose the crazy lady with the camera.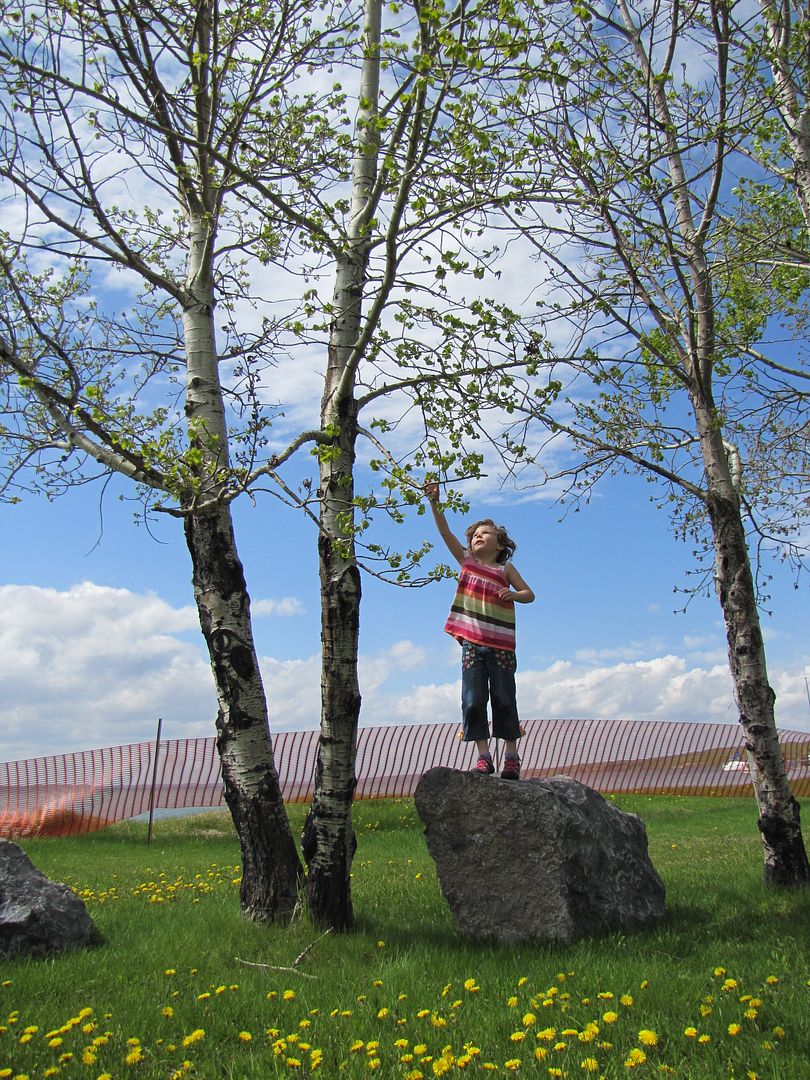 Smootch.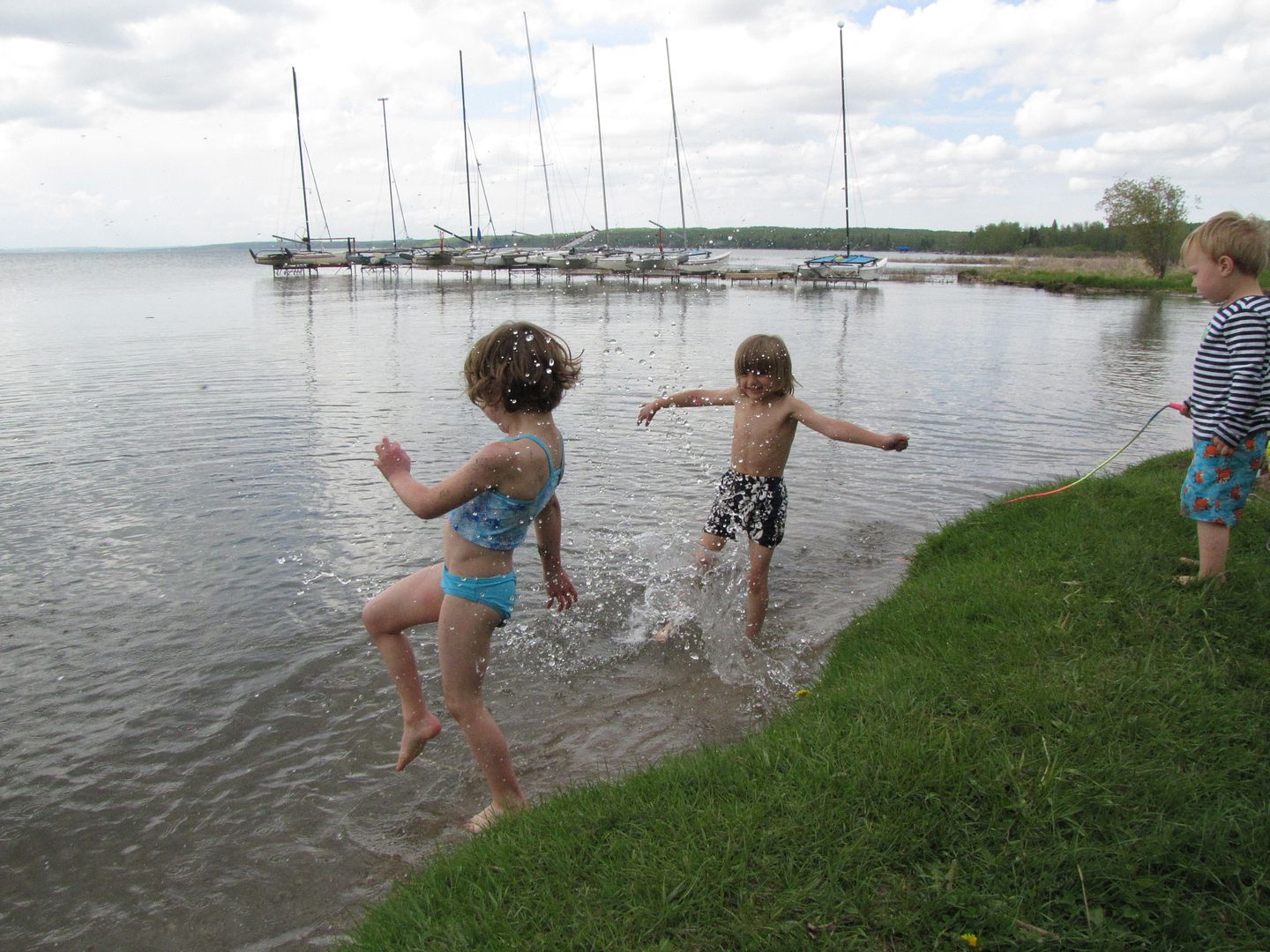 Splash dance.
The rule of any splashing at the lake is 'Tell me before you splash so I can take a picture.'
Our friends. Who did, I promise, have fun.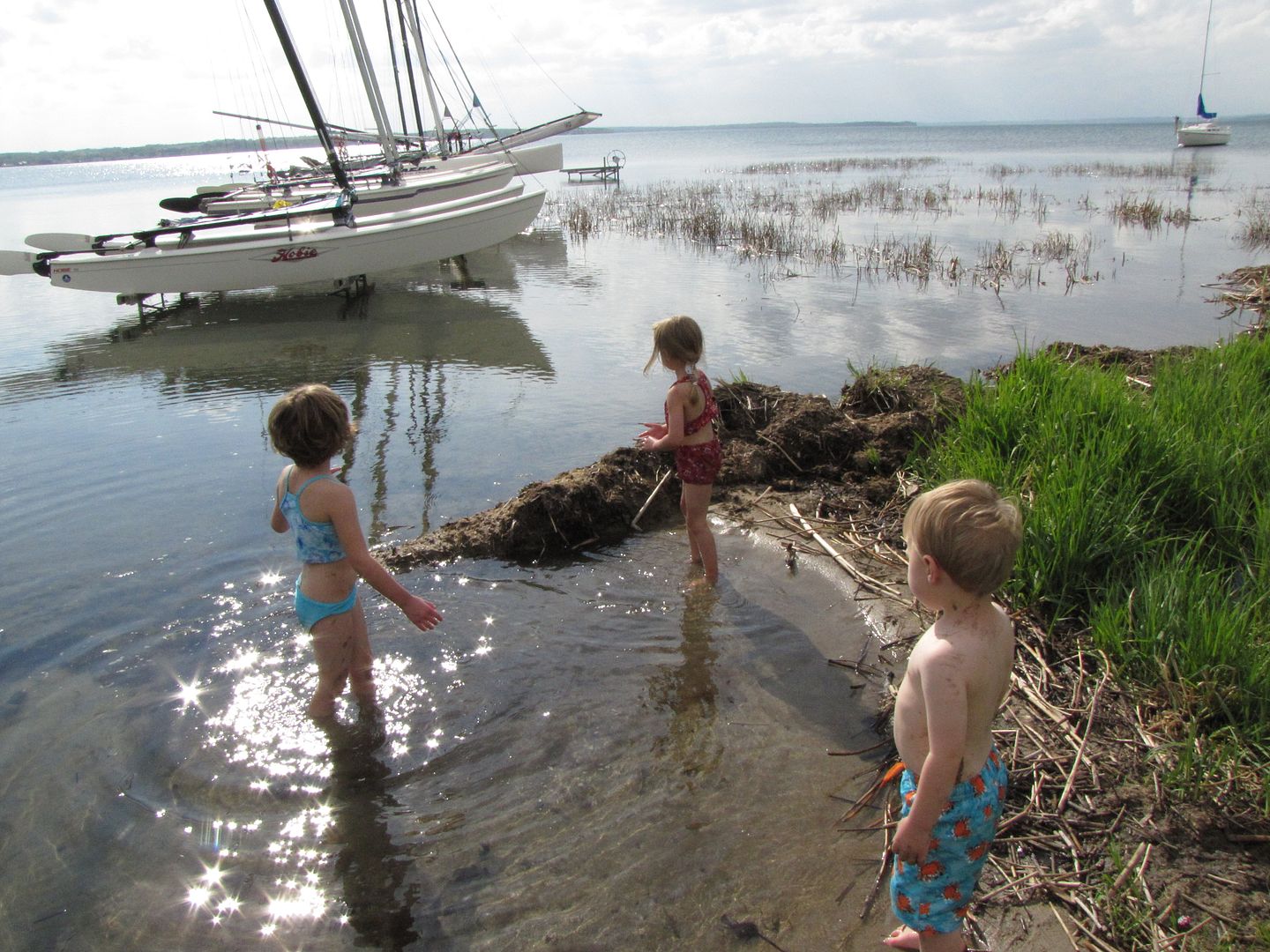 Sharing the water with boats, sticks, and sunbeams.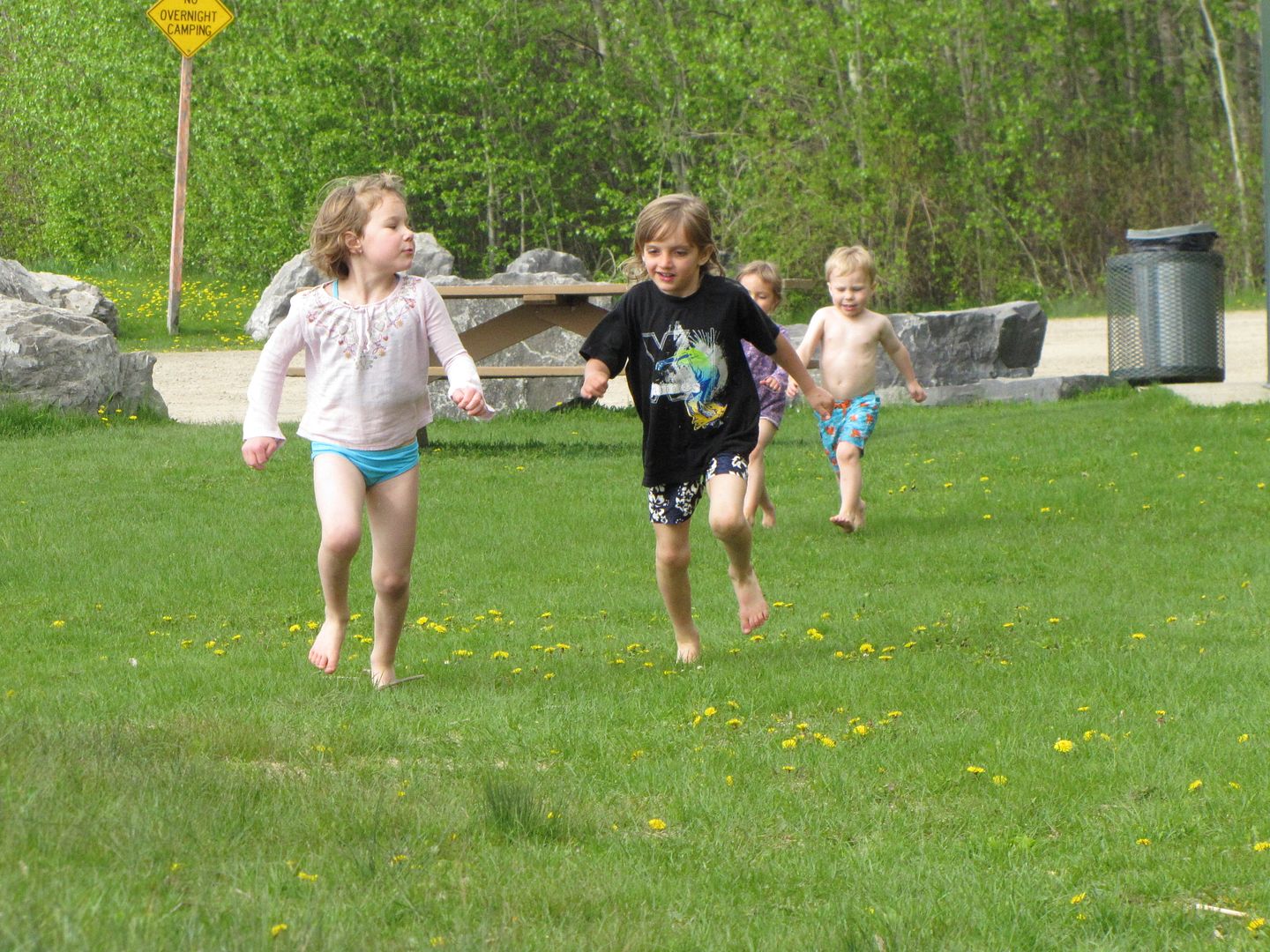 Foot races.


Shoulders.

The splash rule also applies to jumping.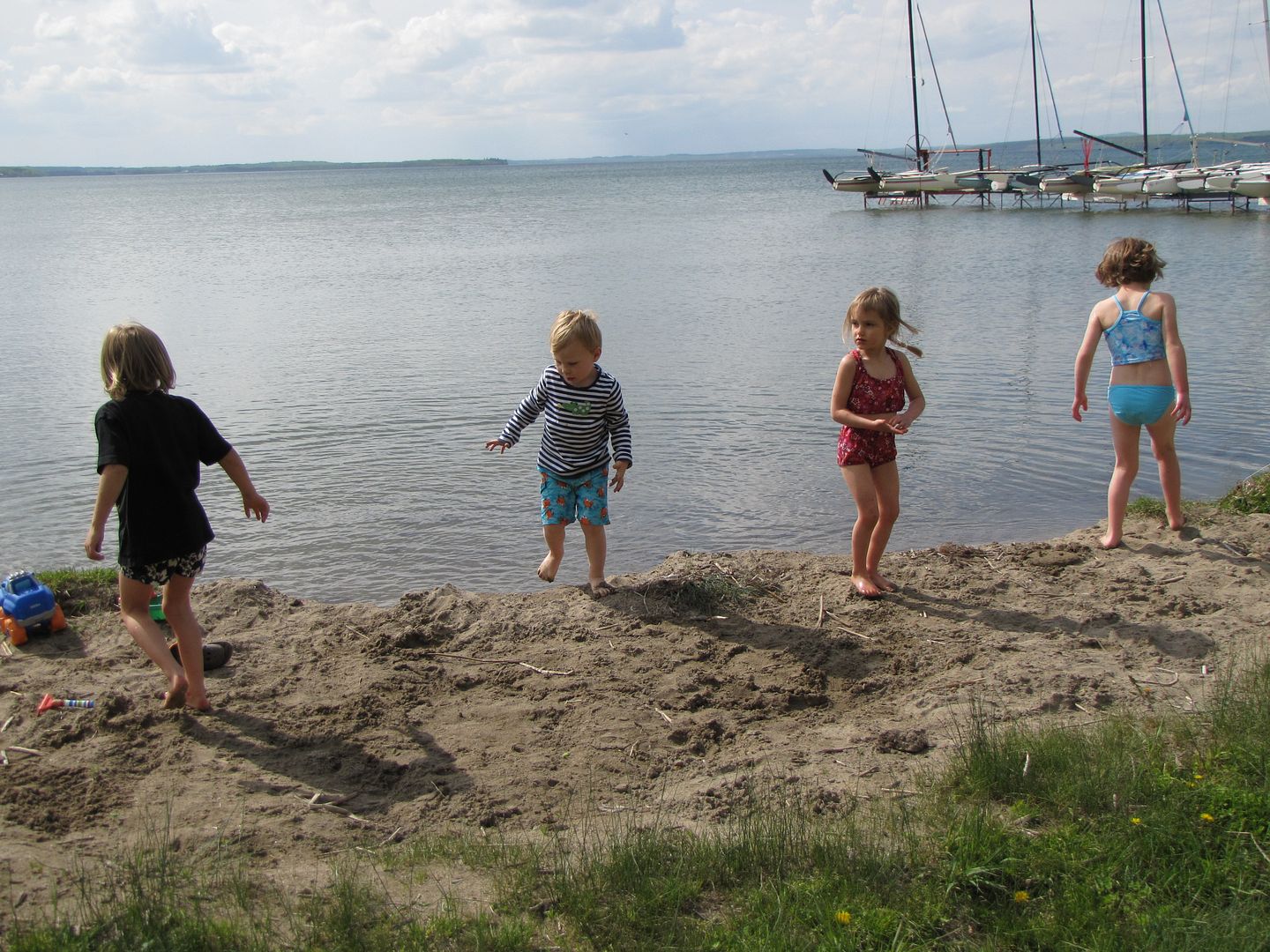 A brief moment before they scattered.
Good bye lake school, hello city school.