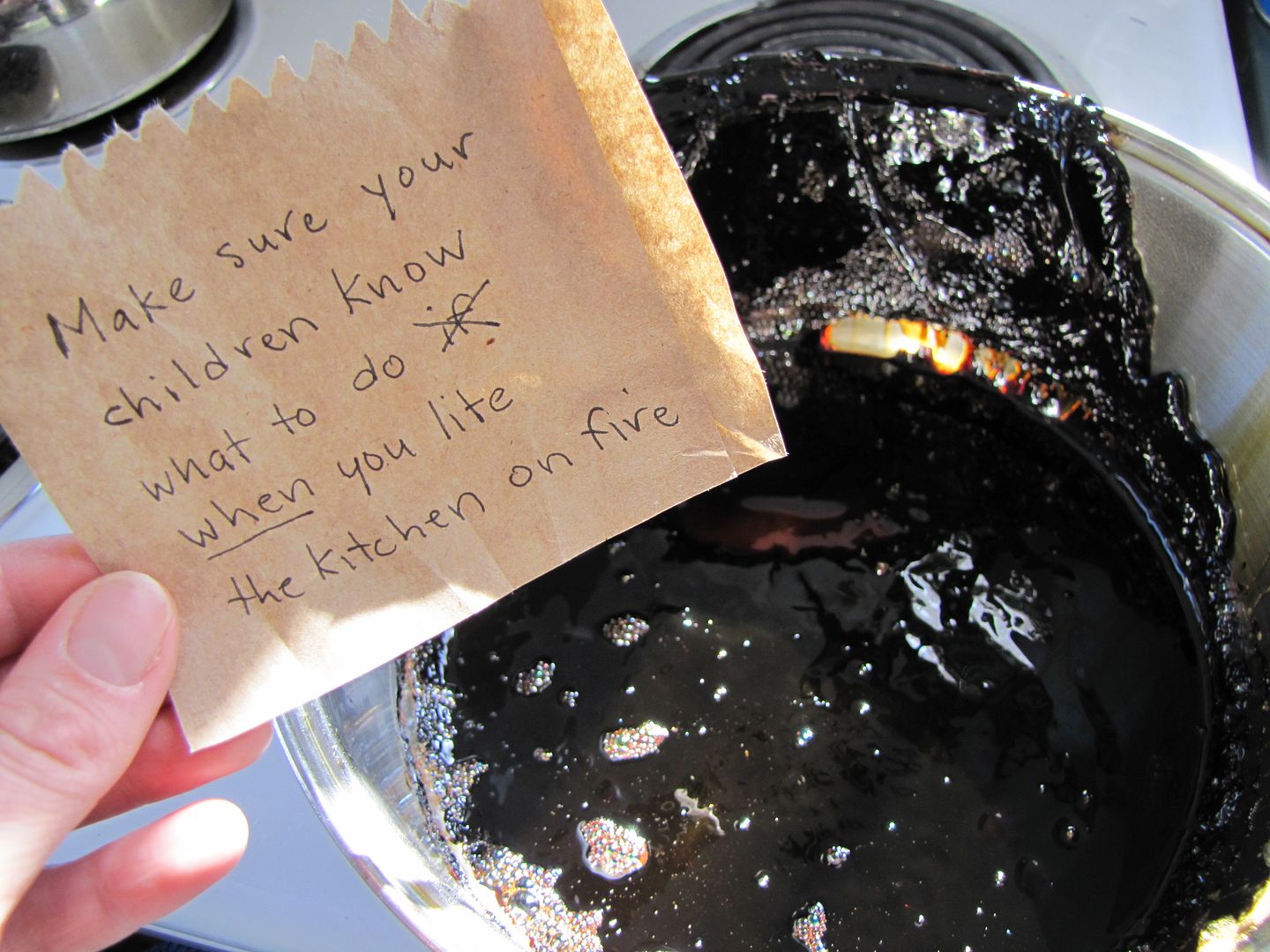 For those of us who walk the edge betweeen Doing-It-Yourself and Screwing-It-Up-Yourself, and take our children along on the journey, it pays to have some sort of safety plan in place for when our ambitions exceed our skills.
Particularly when mom is playing amateur firefighter in the kitchen over a failed pot of candy.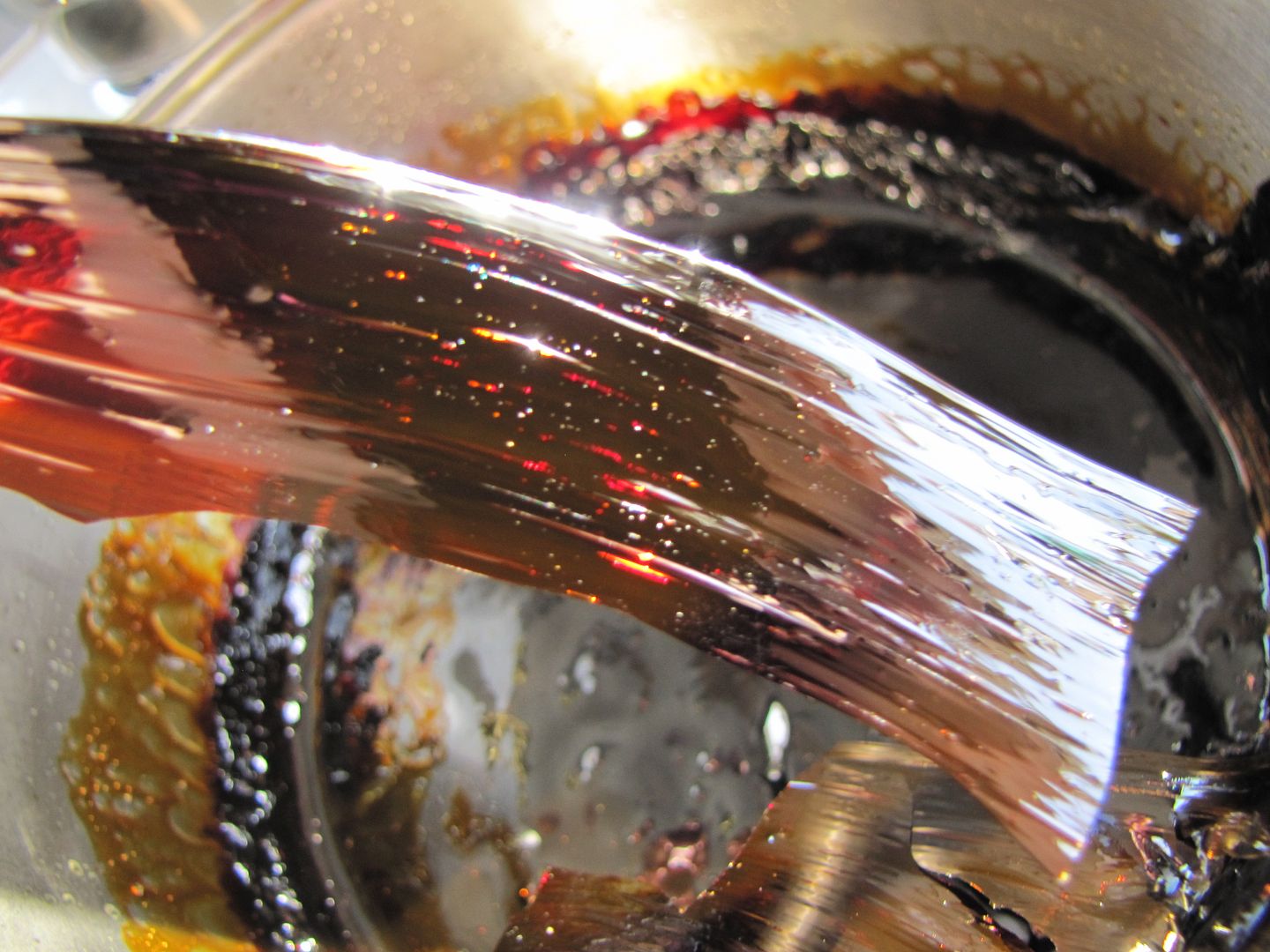 I learnt a few things this morning. First, children who normally can't move their feet because their mouths are busy asking rapidfire questions will obey unquestionably when the smoke detector is going off.
Second, though the kids are listening about staying low and opening the front door, they are still fighting an instinct to run and hide under their bed. I'm so very glad Smootch is self aware enough to articulate what goes through her mind when I ask about it later. We shall be doing some drills soon, to make sure they know exactly what to do in a fire if I'm not there.
Third, candy, even failed candy, is totally cool. Pretty. But tastes
awful
. Still, I'm encouraged enough on that end to try it again. It takes more than a little kitchen fire to scare of a SIUYer.
Though this time I will make sure I have a back up firefighter. Or a firefighter's wife.