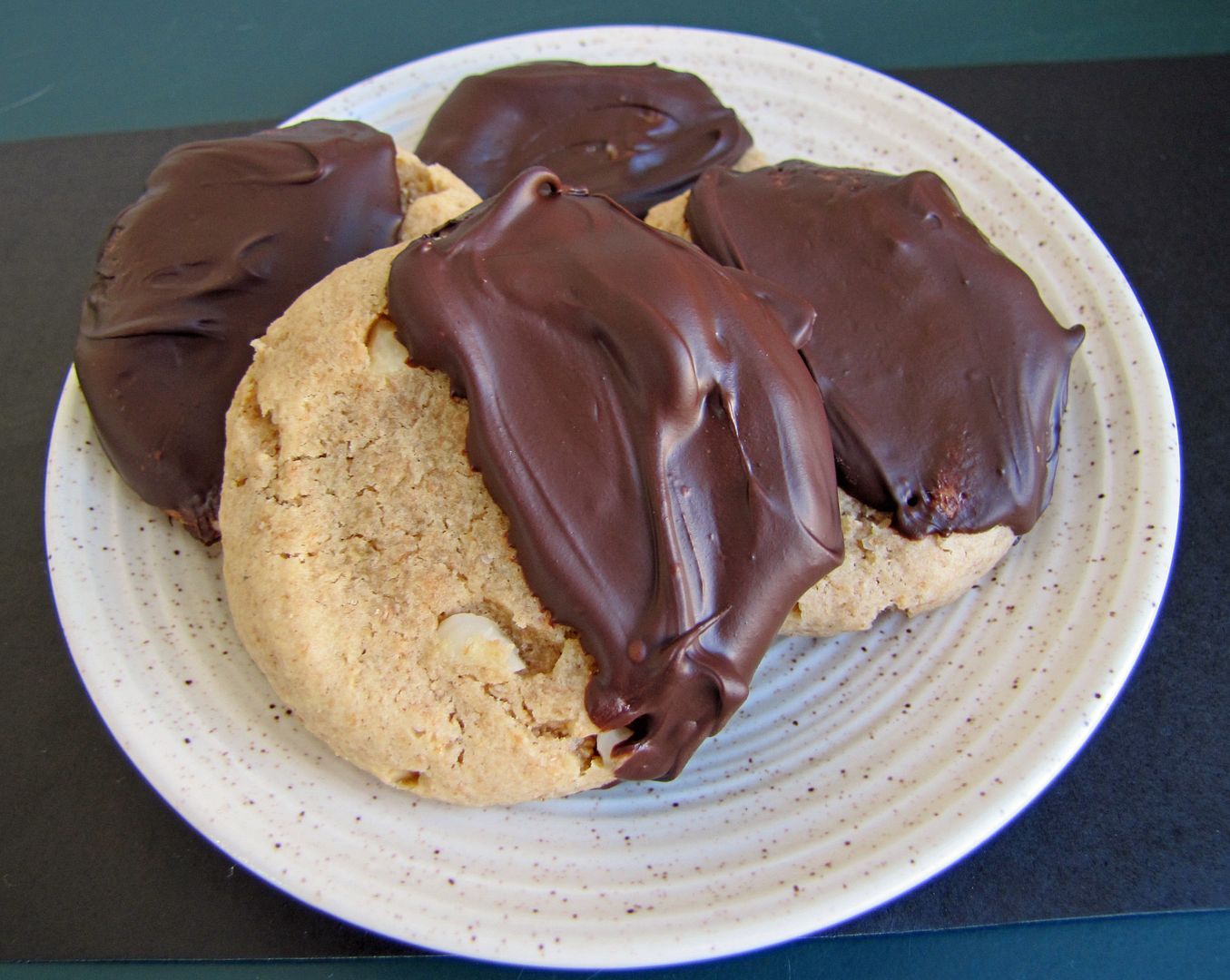 These cookies
should
be called something descriptive like 'chocolate and peanut butter cookies' or 'cocoa-nut cookies' but since so many of my recipes center on chocolate and peanut butter I didn't want to get you confused.
Did I mention I like chocolate and peanut butter?
As much as my family has eaten chocolate and peanut butter in so many combination you'd think they'd become indifferent to yet another pb and chocolate cookie, but, it turns out, even they are not immune to the sublime thrill that biting into this chocolate-coated peanut butter and macadamia nut number. It is therefore named after the first reaction almost everyone has had to their first bite:
Oh my god, this is sooooo good!
I'm usually not one to brag (go on too much, yes, but not brag), but I will tell you that it is. It is very good. You should go make some now. And while they are in the oven take a moment to loosen your belt. You will the extra room.
omg cookies
1/4 cup soy milk or water
1/2 cup macadamia nuts, chopped
1 cup of dark chocolate chips
Preheat oven to 350 degrees Fahrenheit.
In a large bowl mash the banana with a fork. Add the soy milk (or water) and blend into smooth-ish paste. Add in peanut butter and sugar and mix well.
Add the flour, baking soda and salt and mix well. Fold in macadamia nuts.
Roll up mixture into ping pong ball size balls and place on cookie sheet, allowing enough room for cookie to expand while cooking. Flatten each ball slightly with the back of a spoon or your thumb. Place into oven for about 10 minutes. Take them out when they look like they still could use another minute in the oven. Peanut butter cookies dry out very quickly if baked for too long.
When cookies are cooled, melt chocolate chips in microwave. Heat chips about 20 seconds or so then stir. Continue heating and stirring until the chips are almost entirely liquid. Do not over heat!
Use the back of a spoon to coat the half of the top each cookie. Set on parchment or wax paper to cool (could take several hours for the chocolate to completely stiffen, depending on type used.)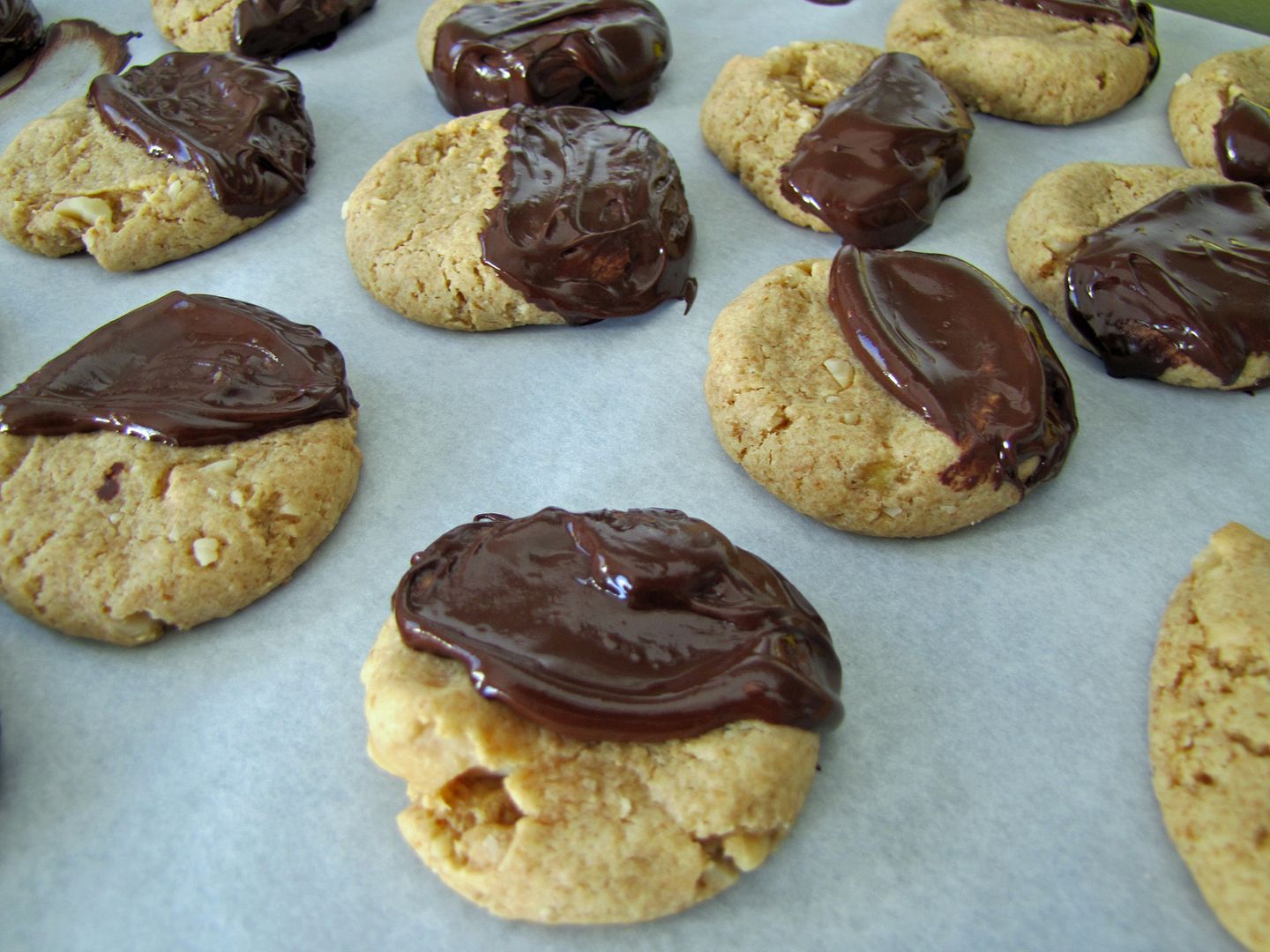 Eat in the company of friends and family. Like booze, these cookies should never be consumed alone.