I have been trying to come up with ways of reusing empty thread spools. Not the nice wooden ones, that you can
carve
, make lovely
toys
, or just set out because they just feel so wholesome. I mean the ugly, plastic ones that lay underneath all the regular thread that we all have dozens of sitting by the sewing machine. What to do with them all?
Turns out that my ideas are rather few. Perhaps it is because I've been busy with other things and haven't been really on the ball creatively lately, but I find these plastic spools particularly uninspiring. Here is my short list:
use as armature for sculpture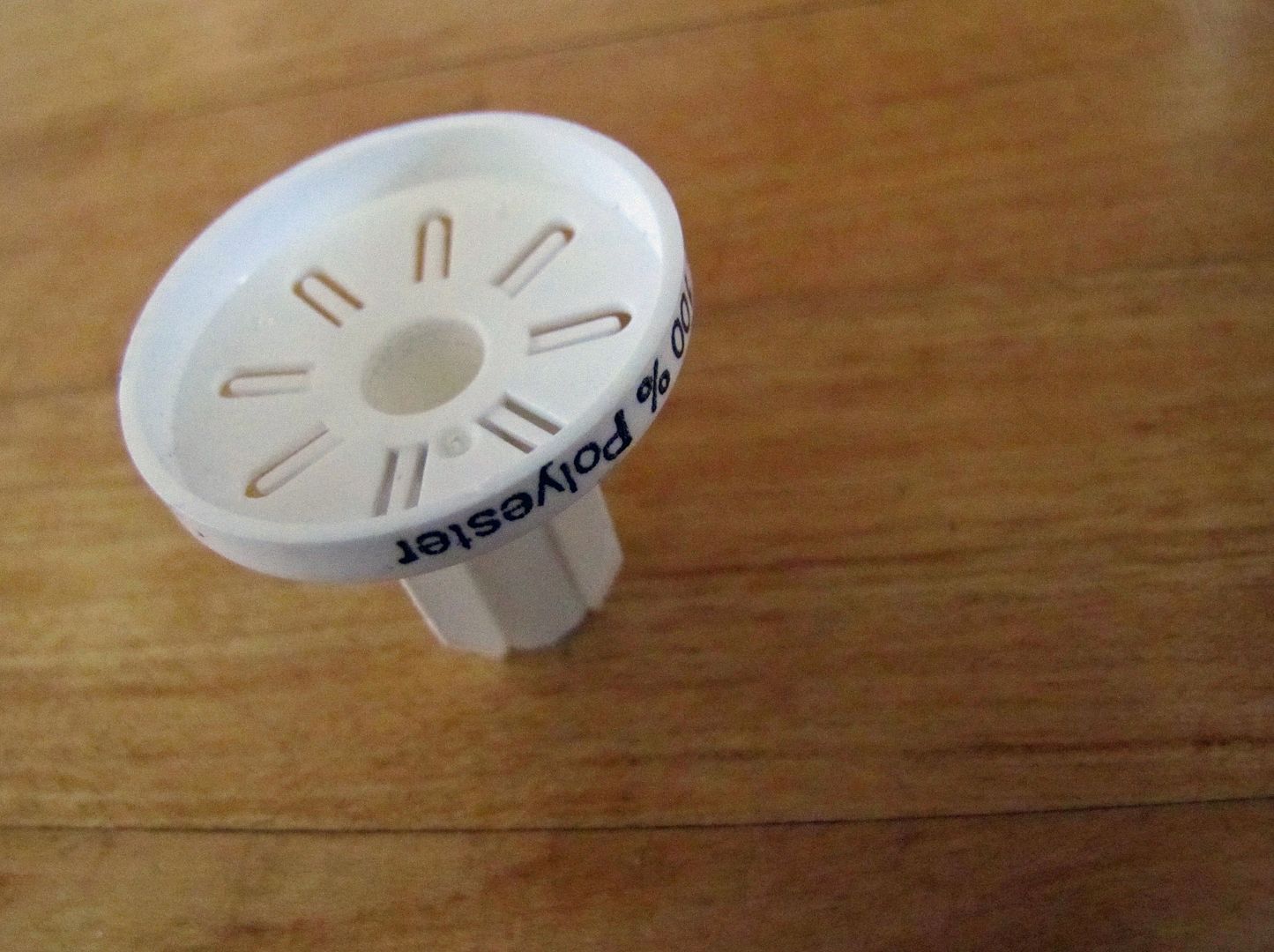 And that's my list.
It's a good thing I have fresh, creative little minds to make up for my shortcomings. Smootch and Birdie came up with more uses for plastic thread spools.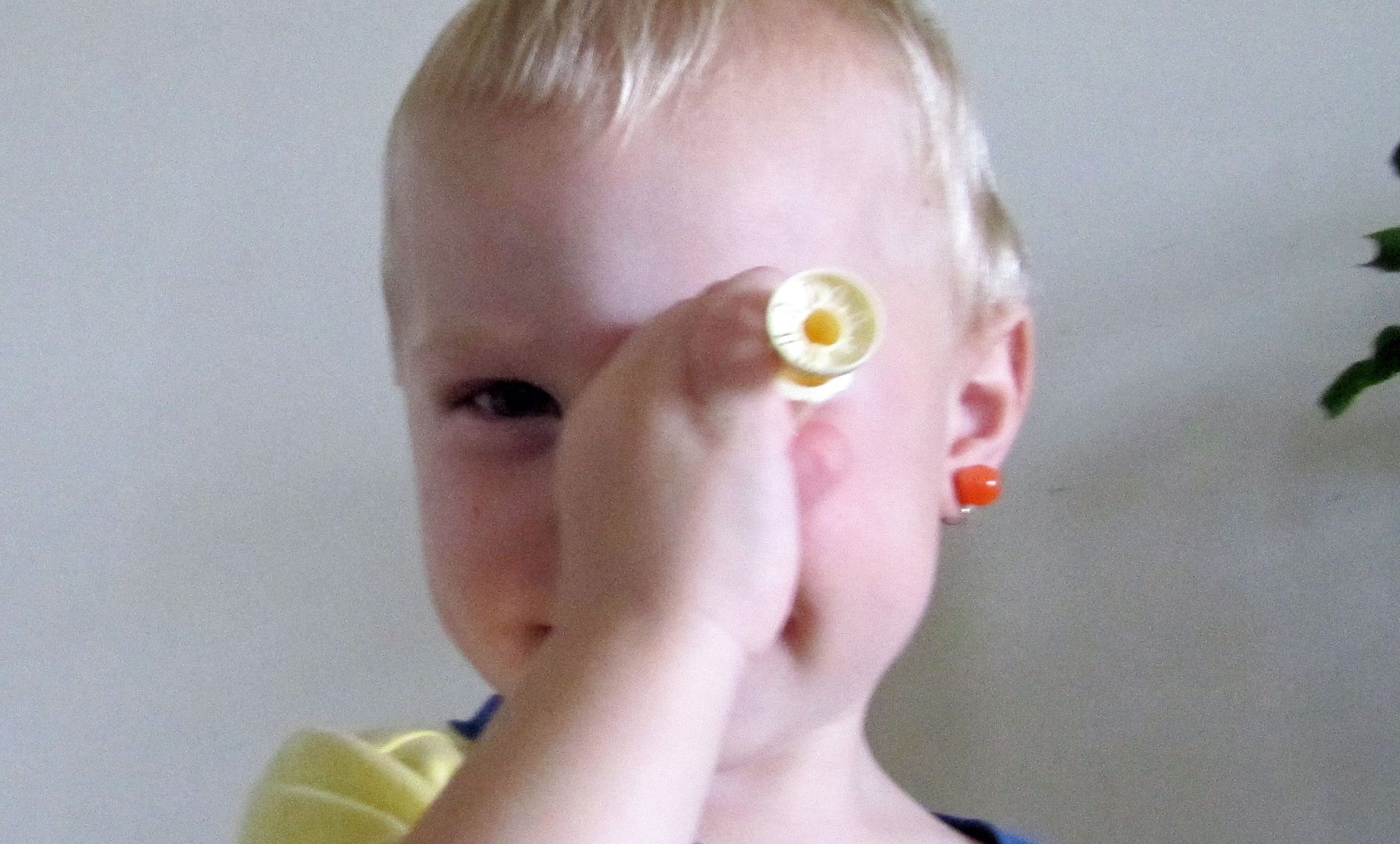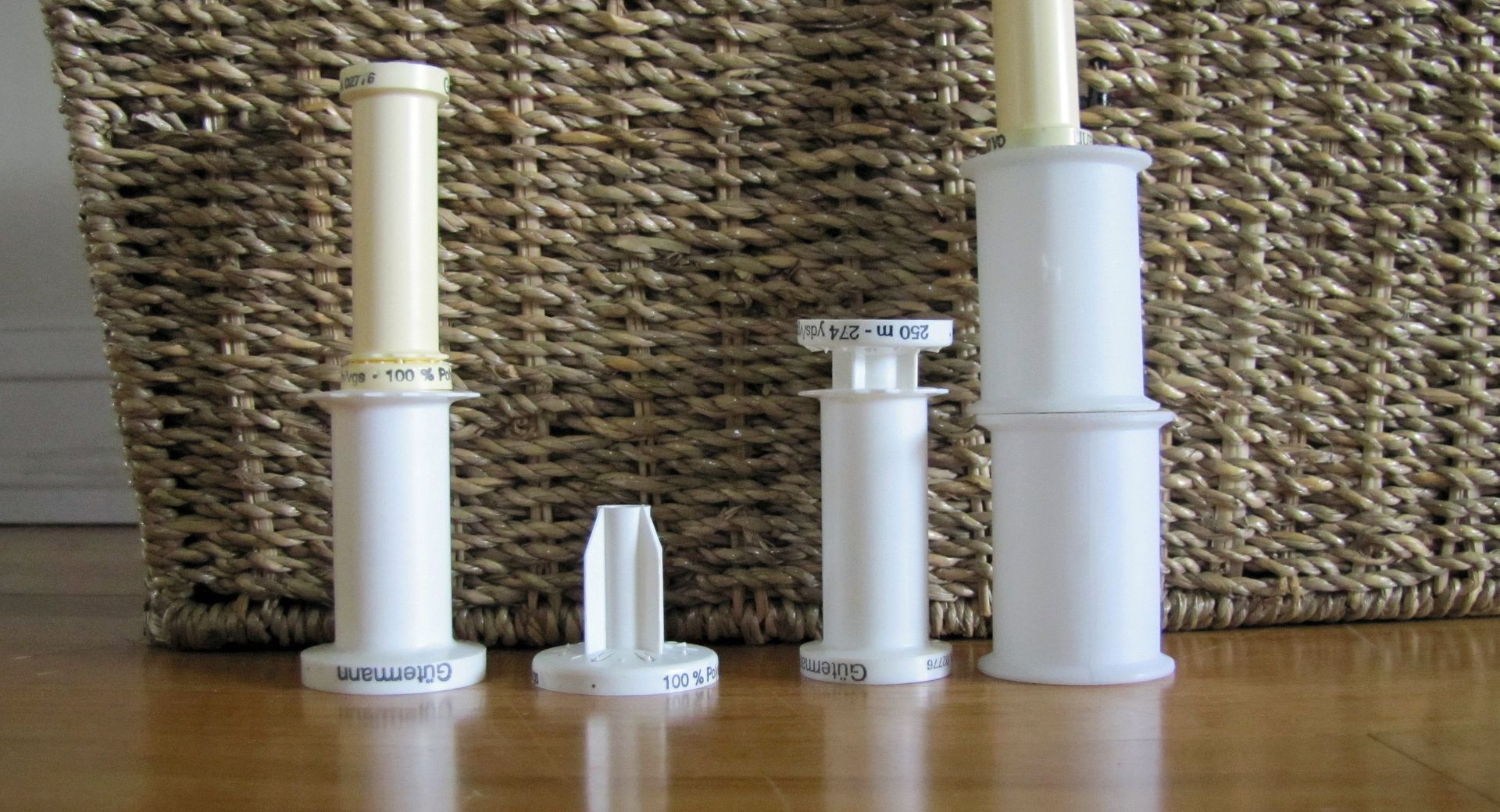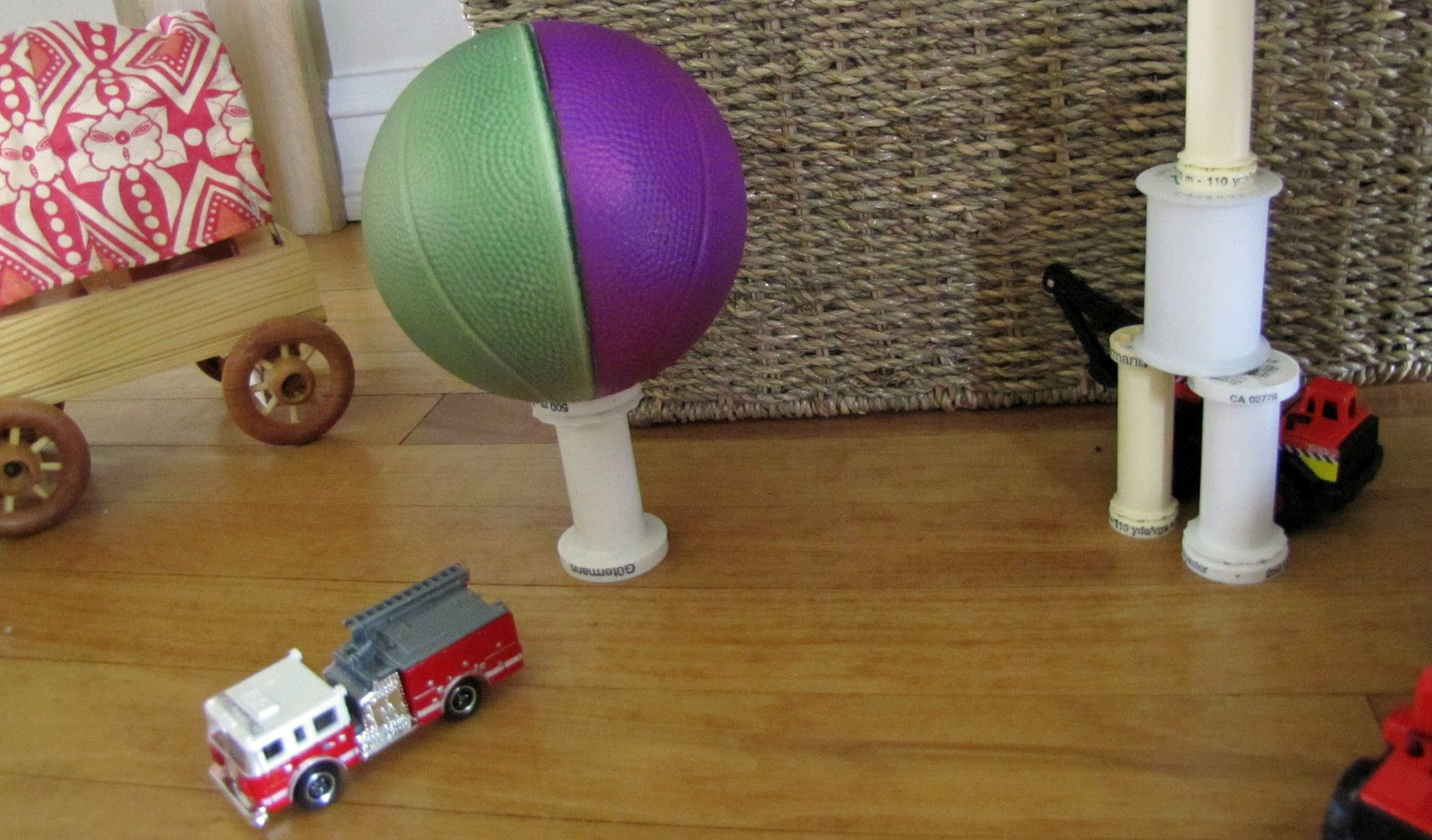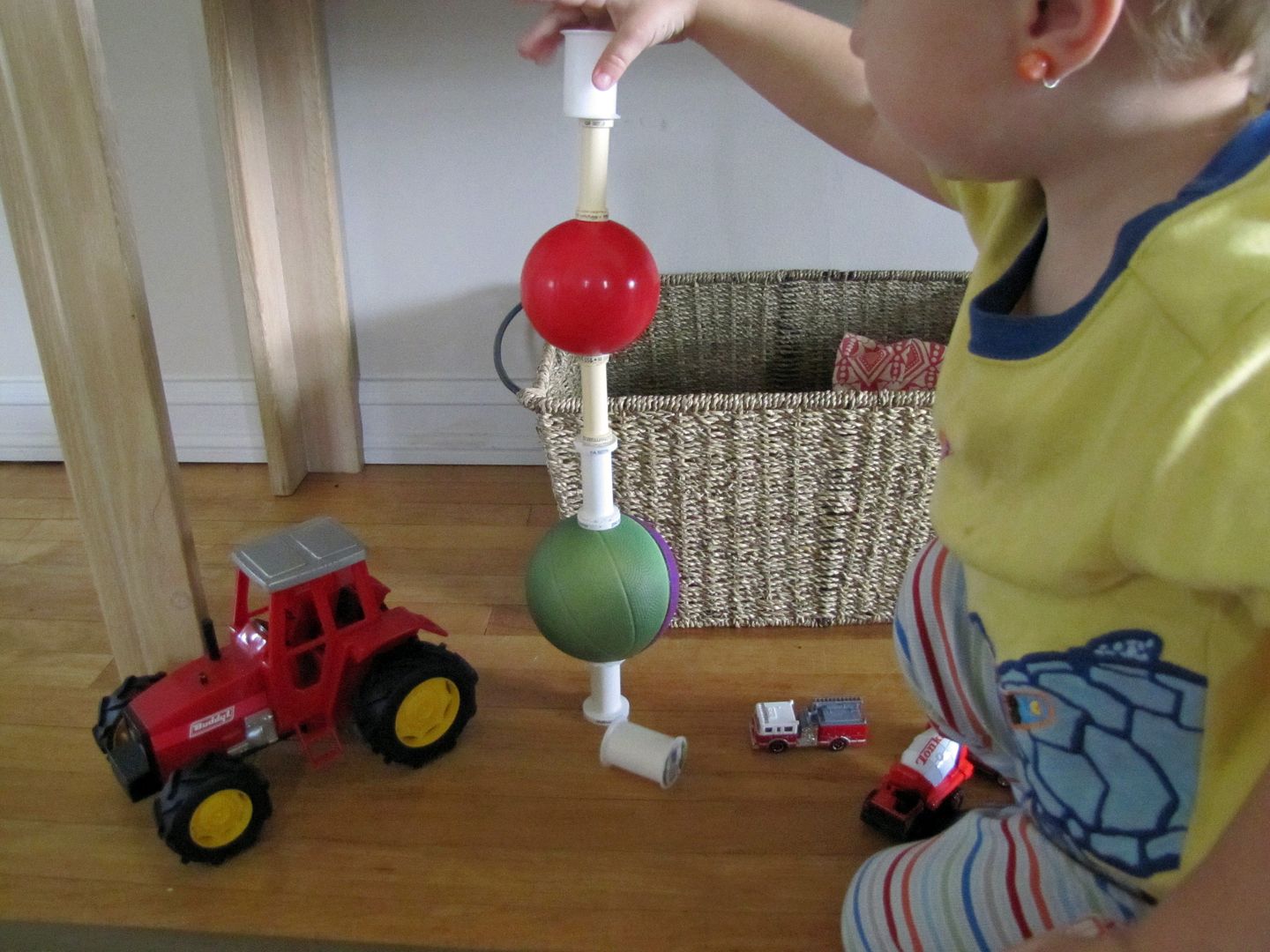 Other than toys, the hole in the middle is helpful for
sorting cords, string, or pulling over the drape cords
to keep them for knotting up. There are also a number of games that use string and a spool, and they have also been used in a number of crafts, notably as
wheels for robots and space cars
.
How do you reuse your plastic thread spools?