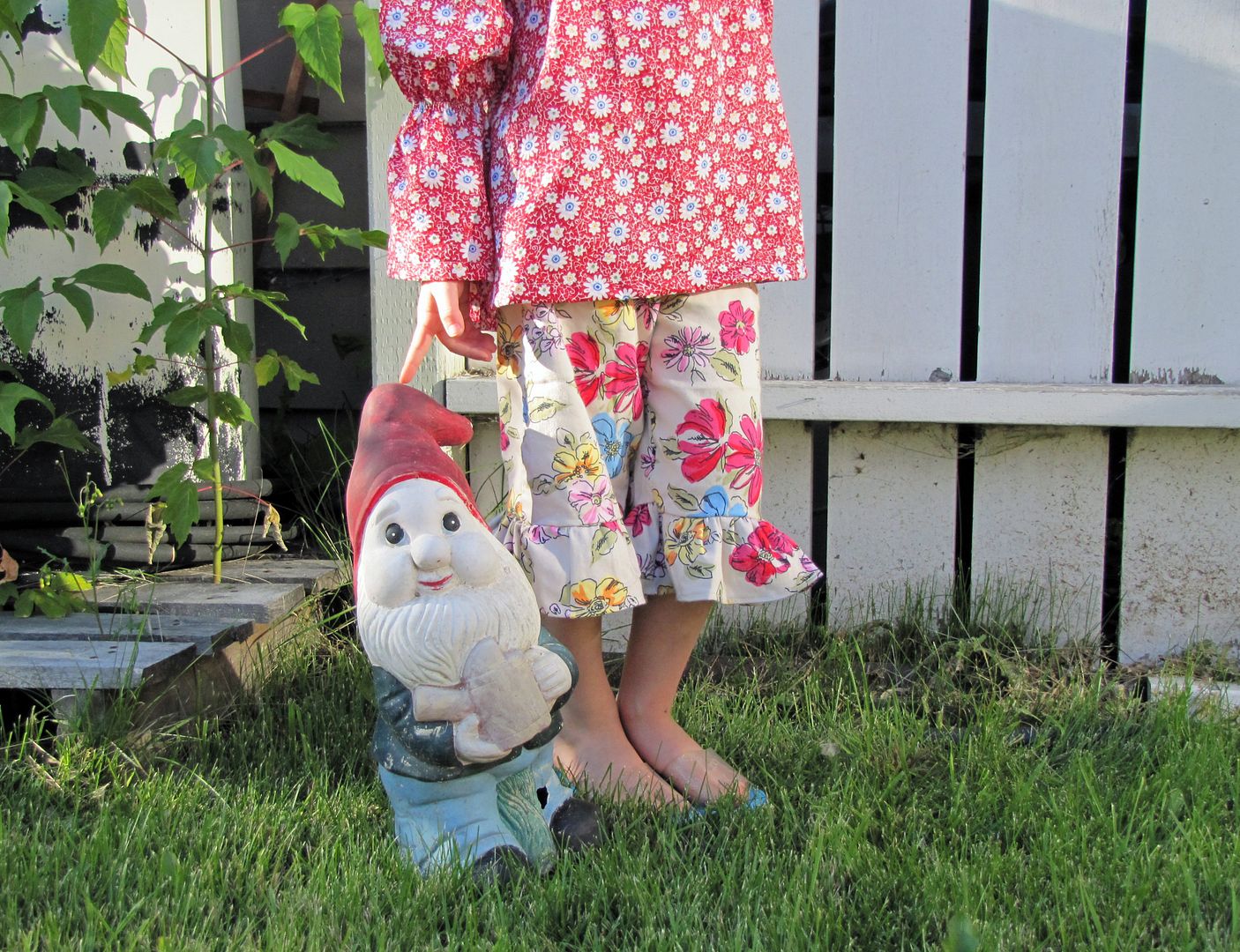 It's Smootch's birthday this weekend. My little girl is... still pretty little. Her feet are a few sizes smaller than other six year olds. Her brother is only one shoe size below (yes, they do share shoes.) She's short. And not just from perspective. Her best friend is an entire head above her. Her features are so petite and pixie-like it's hard to believe that her perky face splitting grins do not hurt her.
They tell me heart babies often grow up to be tall and thin. Something about the metabolism being set to hyper speed when they are born. Thin, yes, I can see that for Smootch. Tall? Not so much. Her Granny is five foot that's all and Smootch is just like her.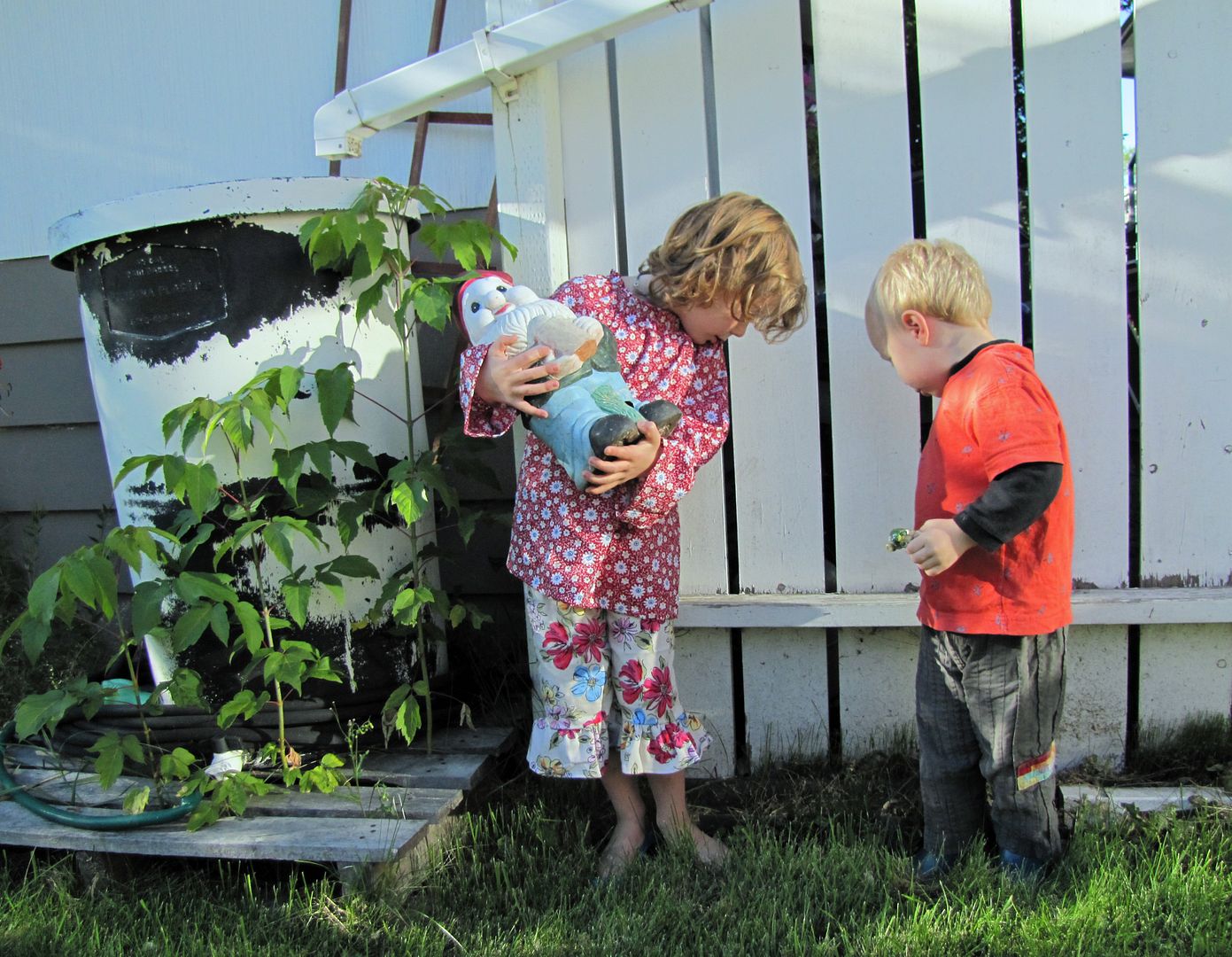 Of course, the energy and sheer
interest
in her about everything is more than I could of imagined already, so it's probably better she comes in a small packet. If I could only use one word to describe Smootch it would be
intense
. Her emotions come in the whole possible range, plus a few I think that are all her own. She is also the loudest person I have ever met, with a whole adult sized vocabulary to back up her epic and verbally expressed fantasy life.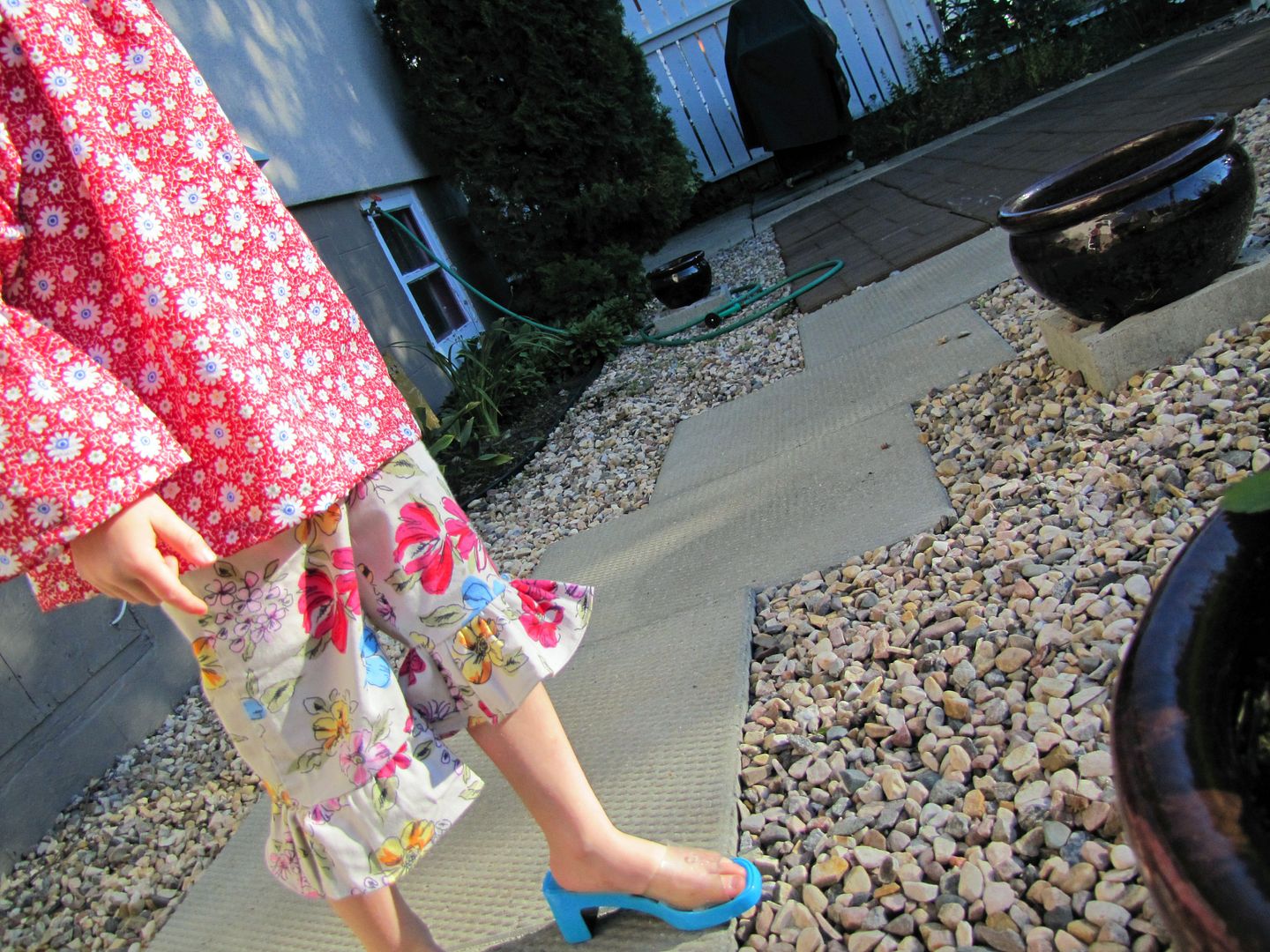 But what's the most important thing I could say about Smootch, to let you all know a little bit about her? I don't know. She's complex and aggravating and smart and empathetic and physical and loving and worried and creative and a heroine.
She lives with her whole being.
Everything she does she involves all of her, her body, her mind and her heart. There are no half measures with this one.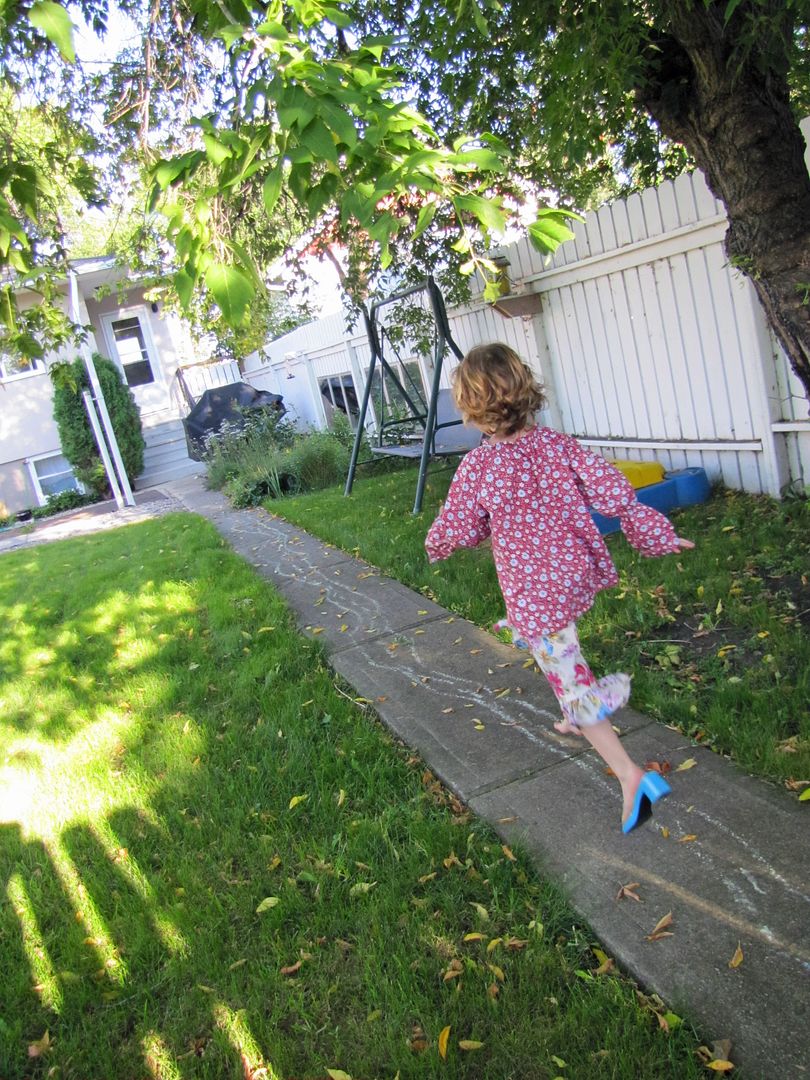 Thank you to Kelly from
An Apple and a Tree
for the beautiful upcycled bloomers for my beautiful child. Your gift to Smootch and to our world is greatly appreciated.