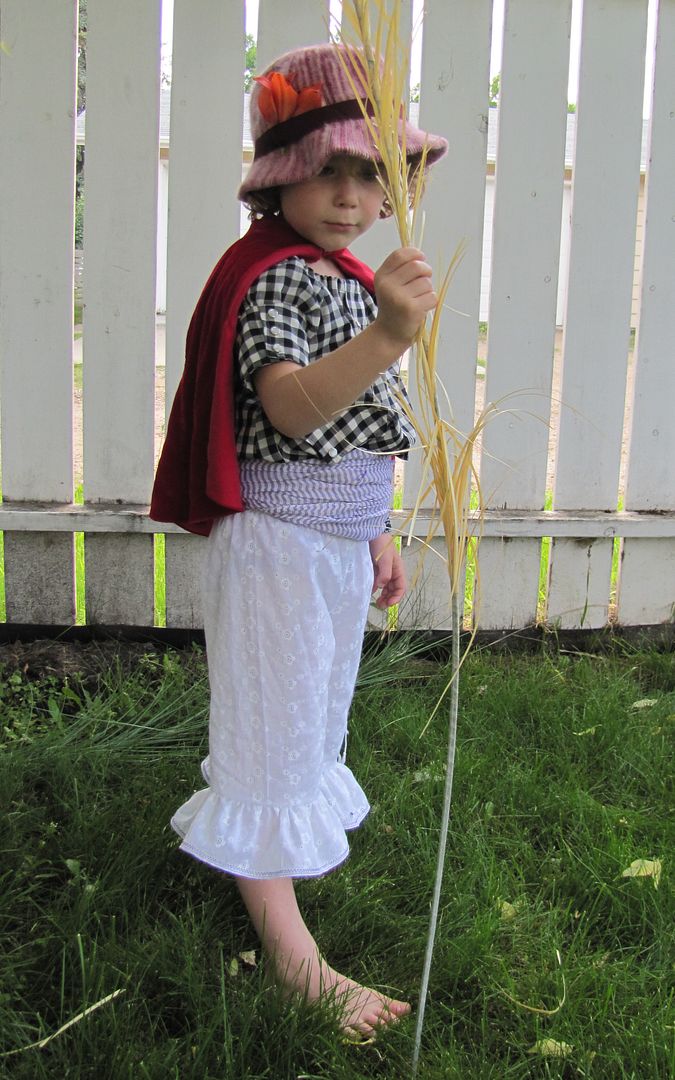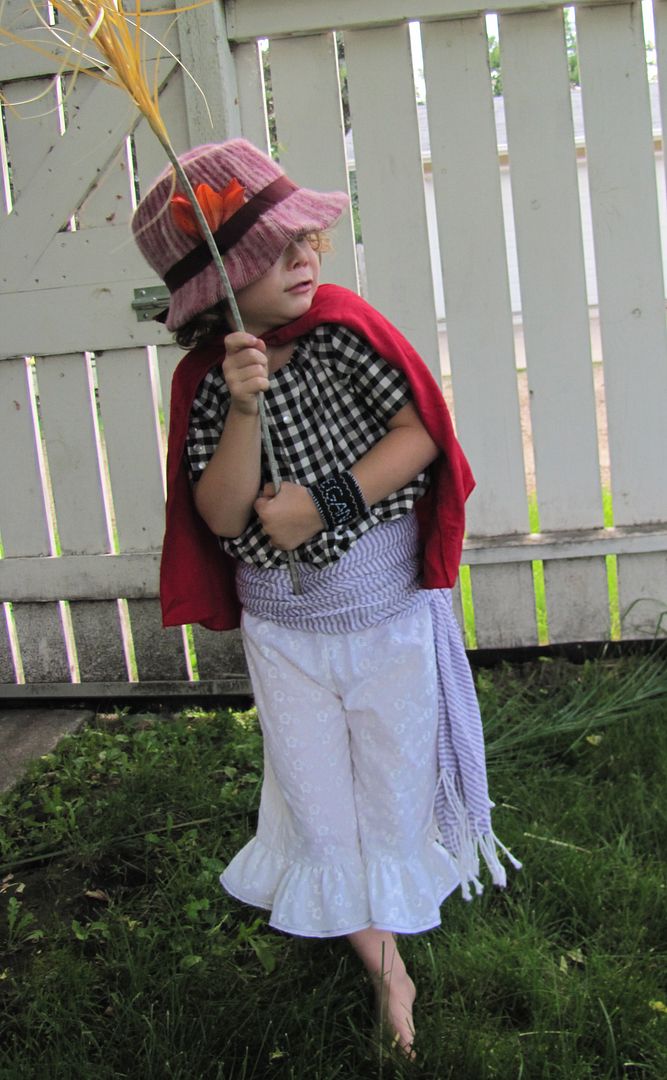 This is what happens when your creative director is five years old.
So be it.
I think it's safe now to offer up the latest pattern pdf for giveaway. They are a simple little affair, just a quick pair of bloomers to be worn as either adventurous play wear or underneath a dress or pinafore for extra volume and modesty.
I'd love to show you how they look under a dress, but Smootch sort of got stuck while trying out the adventurous play feature.
I decided to just go with the authority on this one.
The Betty Be Bold bloomers fit preschool aged girls hip size 21 1/2" to 24 1/2". For those with the skinny minnies like mine, they are an elastic waist and easily adjusted.
If you would like to win a free copy of the Betty Be Bold bloomers PDF ePattern, please leave a comment on this post. I will close the draw on Friday night (July 17) at approximately 10:00 pm MST.
Good luck :)
***************************************
Hey all, thanks for playing! I just closed the draw and used random.org to select Dani Poppins' comment. Thank you to everyone who said such sweet things.
And, yes, adventerous is misspelled! Sorry. The words I just threw on the cover shot at the last minute to avoid confusion. Photoshop doesn't do spell check :D I always get busted on my spelling... thanks for keeping me on my toes!
I will have the pattern available in the shop very soon. It will be at a laughably low price of four dollars and will arrive in your email within 24 hours of purchase. Purchasing Little Print Designs, btw, is an excellent way to support this blog, handmade, and my little family :)
Have a lovely weekend all!