These trousers used to be a lone curtain panel that I found in a thrift store for a dollar. I simply could not leave behind a pre-pintucked sheet of quality fabric that nobody was going to want since there was only one of its kind. My heart told me to take the stray home and give it a new life.
So, I did, and then it sat in my stash for months while I tried to figure out exactly what to do with khaki cotton. I mean, I sew for kids. It's not really their thing. They usually want to wear day-glow green, garnish pink and vein popping orange. They generally
do not
try to blend in with the greenery.
But, when the curtain, tired of being ignored, said, 'Trousers!' to me, I obeyed. The curtain was lovingly laid flat, chopped up, and transformed into two pairs of pants. Birdie's is the
Birdie Britches pattern
and the other is from the Name-Yet-To-Be-Announced hipsters for slim kids. Since both patterns are just a one piece cut plus pockets, they lent themselves well to the already established pintucks.
The challenge was to actually get the kids to like the dull green trousers and
want
to wear them. I pulled out
a few of my tricks
, added their favorite colours, some iron-on shiny stars (my kids are nuts about stars), and - the ultimate - made them matching. Well, sort of matching.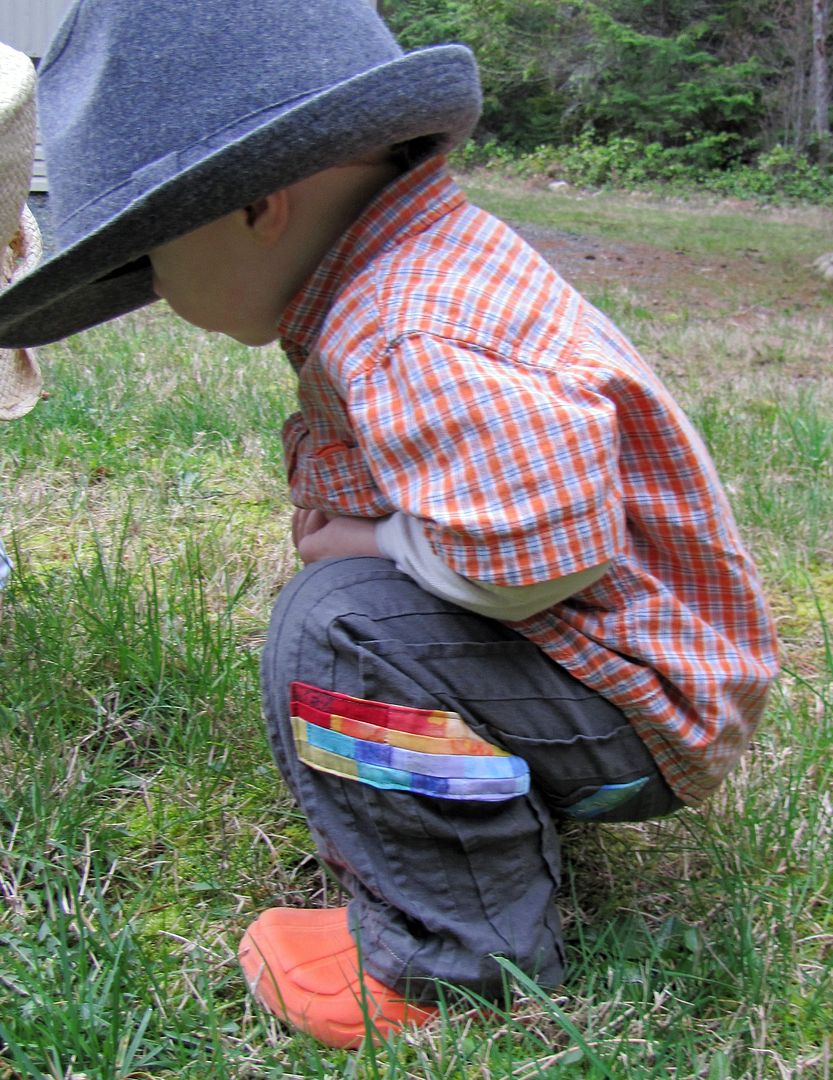 The embellishments are supposed to be suggestive of the military, with decorations, stars, and the chevron rank along the backside. (
Disclaimer: For those who are in the know military-wise, please don't ride me over my very wrong use of stars and chevrons. This is military chic, not actual military.
) The ribbon decorations are actually the cut off edges of someone's quilting I found at The Free Store (a whole bag of lovely, colourful scraps). I really just folded under the edges and sewed on. Couldn't be easier.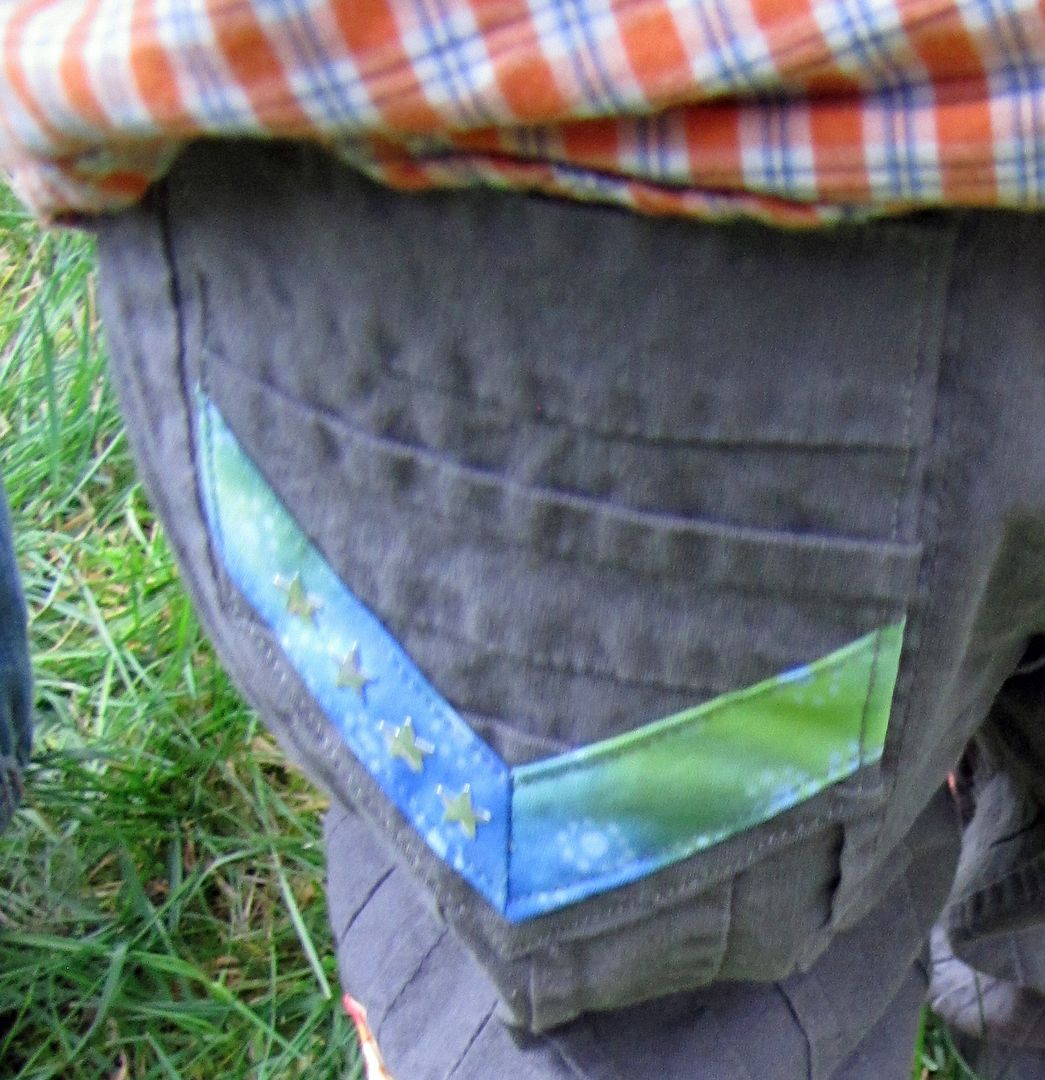 I was initally going to stitch on three chevrons for a Sergent's rank, but I sort of got lazy. The Man pointed out that one chevron was for a Private rank. I said, "You mean I made Private Pants?" The Man just gave me a
look
and rolled his eyes. I don't know when that guy lost his sense of humor, but I had a good giggle about it.
In all, the whole project was incredibly fast and easy and satisfying. I got a silly joke in, had some fun with embellishments, and the children like dressing up all matchy matchy. I feel like I've gotten away with something.
Have a fantastic weekend all!