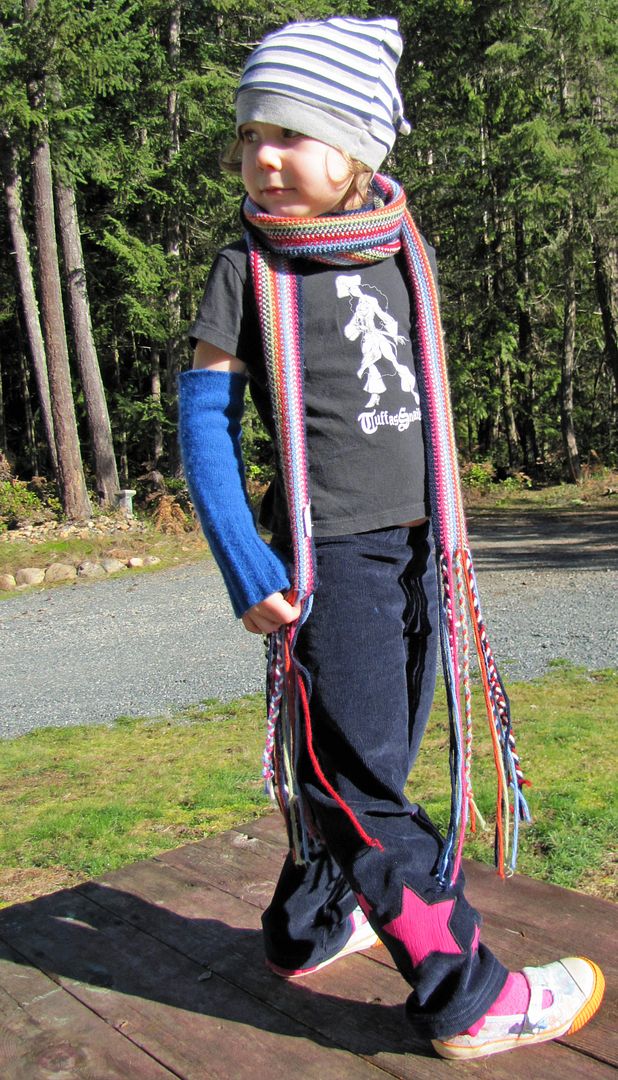 Alright, you lovely people, I need some help again.
As
I've blogged before
, I'm a not as clever as I'd like to be. The slim fit, hipster trouser pattern is moving into the final stages, but there's a small hitch. Since ya'll were incredibly helpful with naming what is now the Birdie Britches pattern, I thought maybe you'd enjoy another challenge.
The trouser pattern is a one piece (plus pocket), easy and quick unisex style, designed for the tall and thin preschooler, who like to wear their pants down on their hips. Like my girl. I can't tell you how much it drives me wild to have her push all of her pants and skirts way down past her natural waist line to rest them on her hips. Apparently I'm not the only one with waistband aversion. Others have written to say how their preschoolers push the waistband down, but then end up walking around with an unfortunate amount of exposure on the backside. These trousers have been designed with a high back so that the band-on-hip comfort requirement is met for the child
as well as
the hide-the-crack parental desire.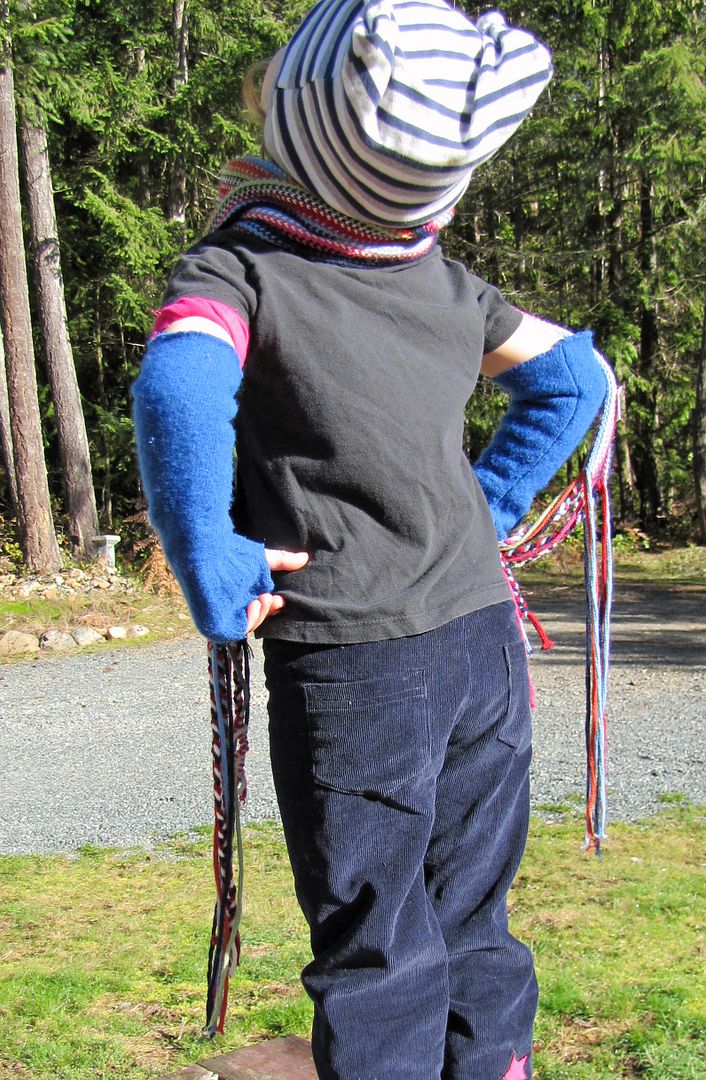 Now they are all done, ready for the tall and slim children 3-6 years old. All they need now is a name. For my own reference, I have been calling them 'Smootchie Specials', because their design in based on Smootchie's not exactly off the rack physique. However, my daughter's nickname, as innocent and sweet it was when I started using it during her first few days of life, has some other cultural references that really do not relate to my kid. Calling them Smootchie Specials makes it sound like it was smuggled across borders in a single engine airplane. But what should they be called?
If you would like to the play the name game, please leave a suggestion (comment) on this post. On Sunday evening (February 21st) I will go through and award any suggestion I use with a free pdf pattern (your choice) from
my shop
or you can have a copy of this trouser pattern if you can hold on a week for me to bring it all together.
I will also make a random number draw with all entries (one per a customer, thank you) for another chance to win a free pdf pattern.
Good luck, have fun :)
*****************************************
Hey there! I am extending the contest deadline by 24 hours because it's Sunday night and I am way too wiped out to handle it all :D So the draw and name decision will happen Monday, February 22 about 9ish pacific time. Cheers!
*****************************************
I'm back!
I have found myself a random draw winner - Jade, I have emailed you already!
I also have two winners for the name suggestion, Andrea and Kathryn. Andrea, I have sent you a message, but Kathryn who-thinks-of-Mr-Dress-Up (I loooooove Mr Dress Up!) could you please send me an email at vegbee@littleprintdesigns.com so we can set you up with a free pdf pattern?
Ah, now the true name of the pattern formally with the working title of Smootchie Specials:
(dum dum dum dum dum dummmmm)
will be revealed next week....
I will say that the name is not actually mentioned in the comments, although it was heavily inspired by Andrea and Kathryn's suggestions.
And I will also say that it was incredibly fun to read all the suggestions and I have a page full of notes I jotted down as I read through them all. You guys are funny and smart and good to me. Thank you.