Today`s post is about modifying the Lace Up Dress bodice to fit a larger child. (Take a look to the right at the sidebar if you are not familiar with the pattern. It`s over there in taupe, with a yellow background, which was the kitchen wall in my beautiful blue house. I miss my colourful walls! Ahem, off topic :)
The pattern is intended to fit preschoolers, but it is easy to modify the bodice to fit up a size or two. Once you begin getting into sizes 9 and up, I recommend adding darts from the waist up for a better fit (see
here
for a discussion on children`s sizes). The instructions below are for modifying without darts, so suitable up to a size 8 or so.
The largest pattern piece I have provided in the pattern is for a 23 inch chest and just over 9 inches for the front center length.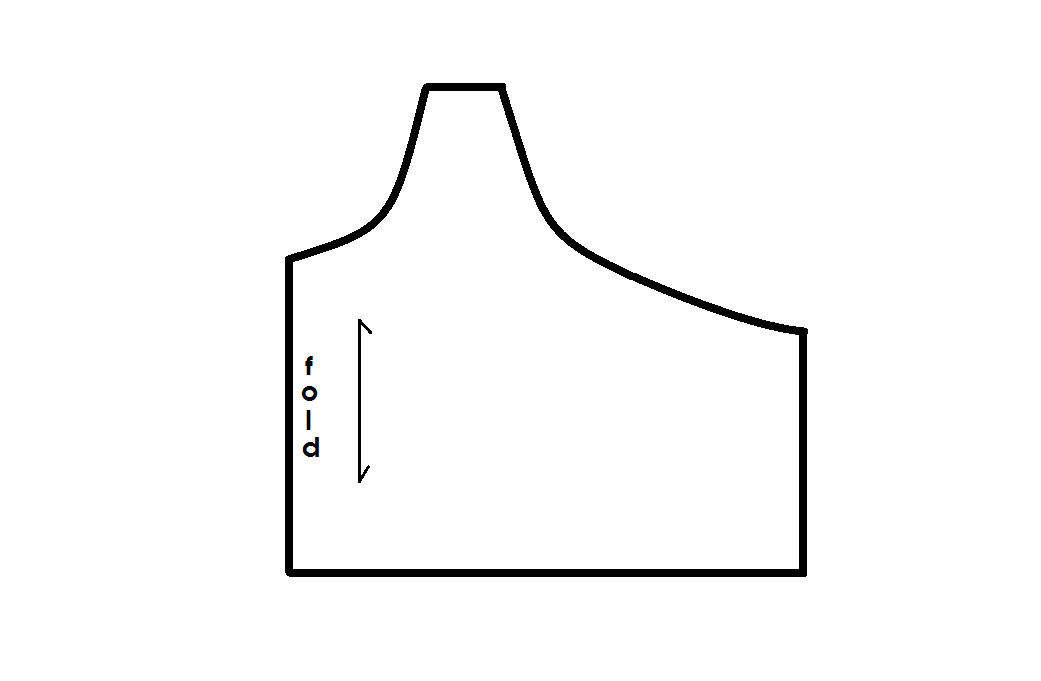 Measure the intended child`s chest to find out how far you need to expand. Then measure up their middle front from their natural waist line up to just between the breast bones (the little hollow at the base of their neck) for their front center length. With those two measurements you know how much wider and longer your pattern needs to be to fit that child.
Begin by making two straight lines across the original pattern piece as shown in the diagram below: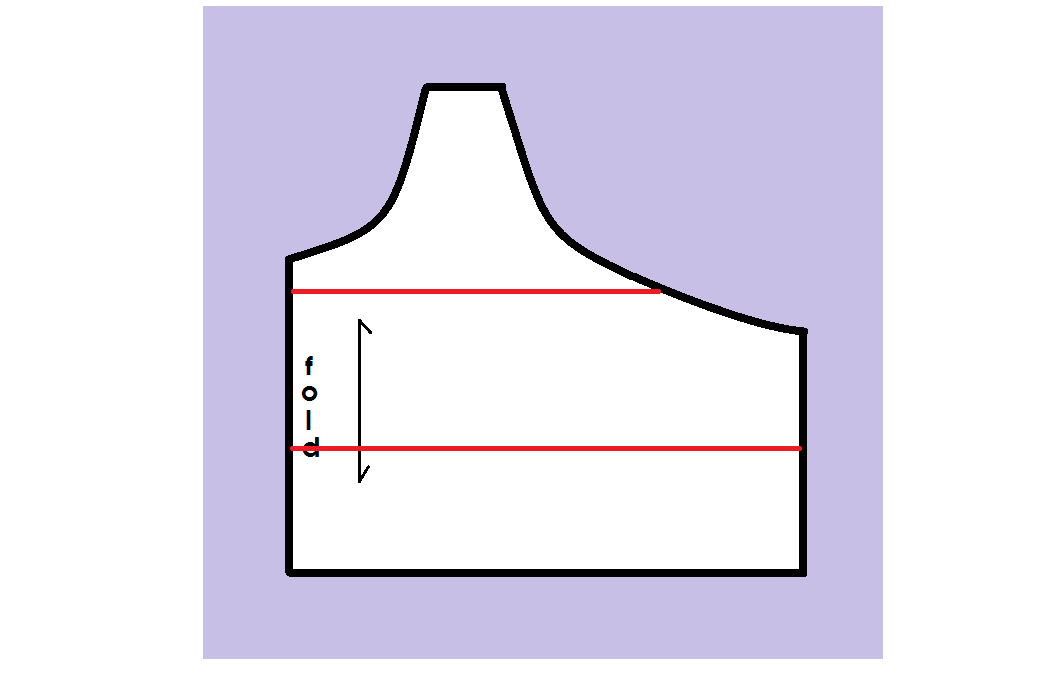 Cut along those lines and position the pattern on a piece of paper. Separate the pieces to create the extra length needed for your particular pattern. Tape the pieces in place to the paper underneath.
To add width, take a ruler and pencil and add a half inch to the middle front of the pattern (okay, not exact, but it will work just fine for the size 8 and under set) and then the remainder of the extra needed inches on the back portion.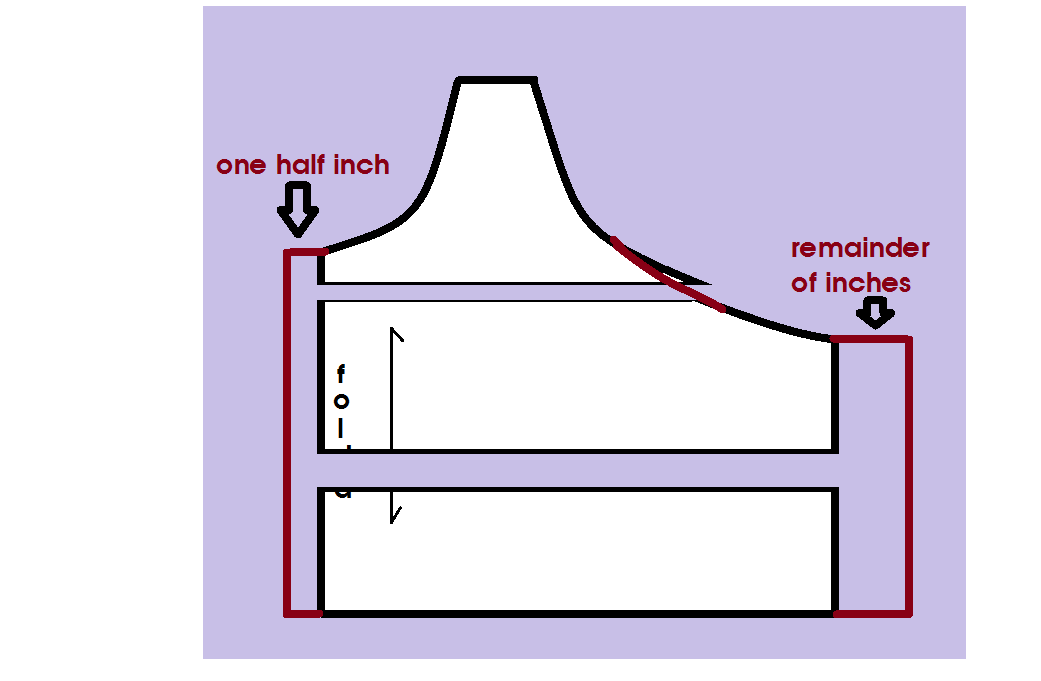 Before you are done, redraw the armhole curve into a smooth arc (use a french curve if you have one, otherwise just eyeball it.)
Cut the modified piece free from the additional paper and you have yourself a bodice that will fit your larger child.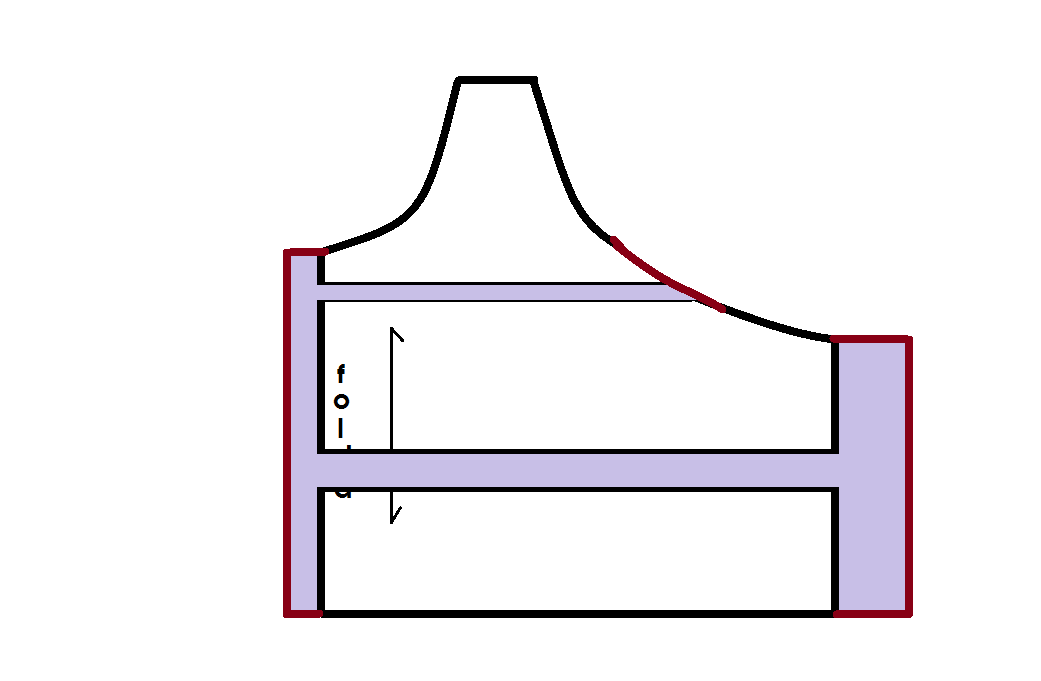 Assemble the garment according to the instructions. For the skirt, double the waist measurement for the width and just determine how long you would like the skirt to be for the length. The older children really stretch in the legs, so it might, unless you want to change the skirt into an A-line, be better to pick the hem up above their knees to avoid the skirt from being too restrictive (it would also be fairly cute with a pair of capris).
I hope that helps anyone interested enlarging the Lace Up Dress up a size or two :)
(There has been a lot of talk lately of turning this into an adult pattern and this summer I would like to look into that. My hold up is that I have a terror of darts, seeing as my own form is so far off of the `normal`measurements used in pattern making, and I have little tolerance for modifying patterns for myself, body issues and all. But, it`s time to stretch myself out of my comfort areas and go for it. It helps that I recently read that pattern making for children is actually more difficult than for adults because of children`s disproportionate growth. We shall see... )