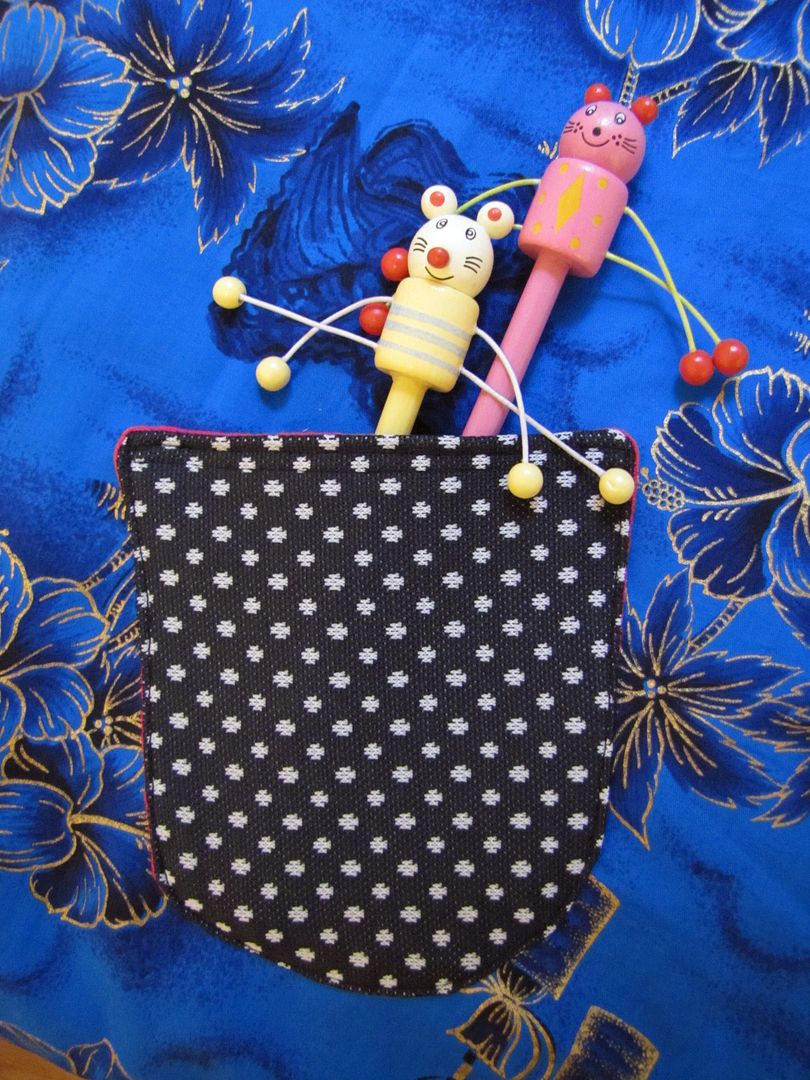 Today was another go at the
round pockets
. This time it was not an attempt to stretch my skills a bit, more of a
this dress MUST have round pockets
kind of inspiration. You know when when you simply must put a ruffle here or an applique there because there is No Other Option. Makes me wonder if this is not so much creativity as imprinting from living through decades of fashion.
This time I decided I like myself a bit more and went with the quickest, easiest way I know of to handle curves: line them.
With the pocket cut out in a shell fabric and a lining fabric (the lining fabric can be the same as the shell if you do not want any peeking out bits),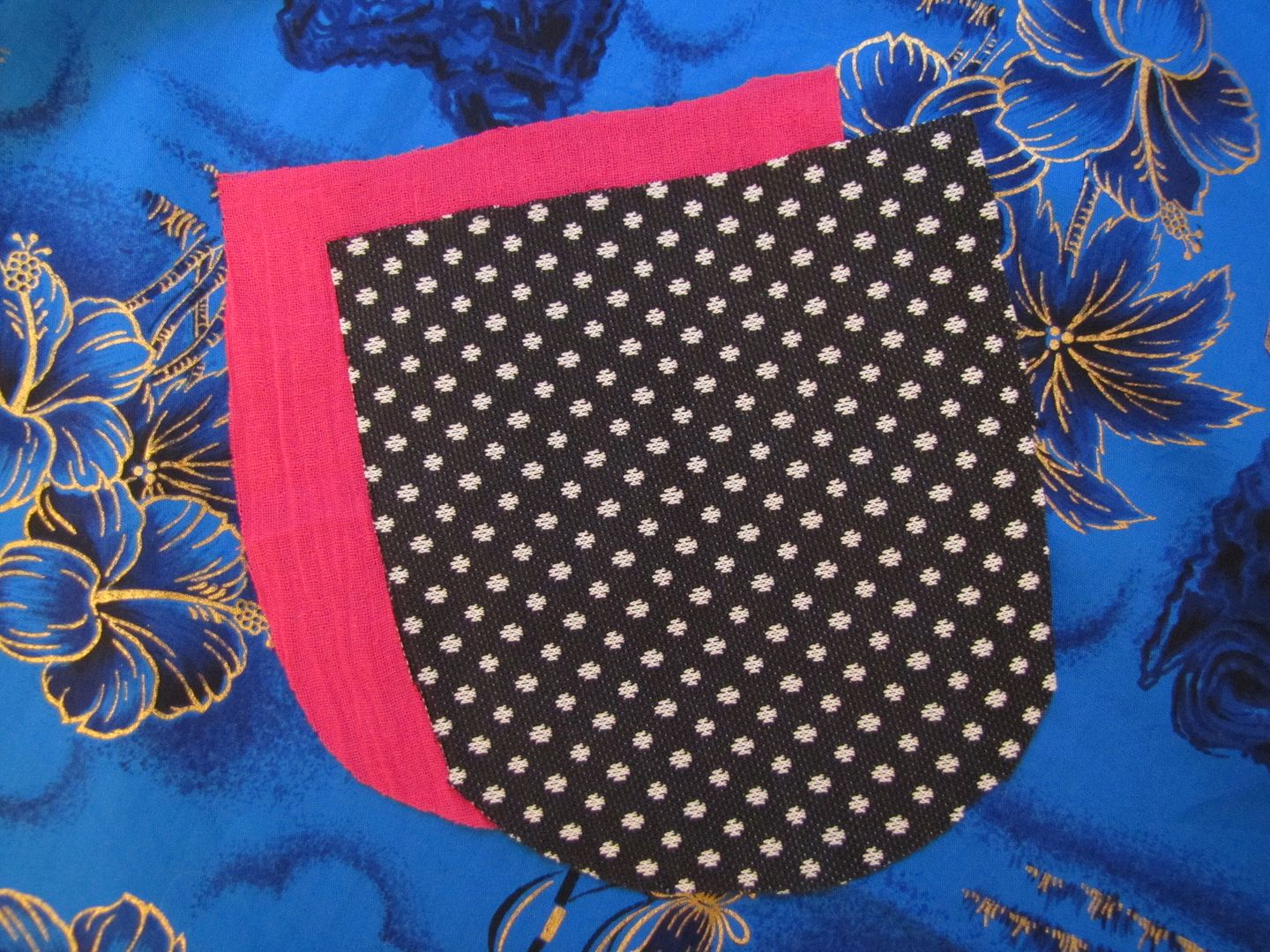 sew the lining to the shell, right sides together, leaving a small opening in the straight top for turning. Clip the corners and curves. The more clips in the curves, the smoother it will be.
Turn the pocket and press flat. Poke the top bit in,
press, and sew closed.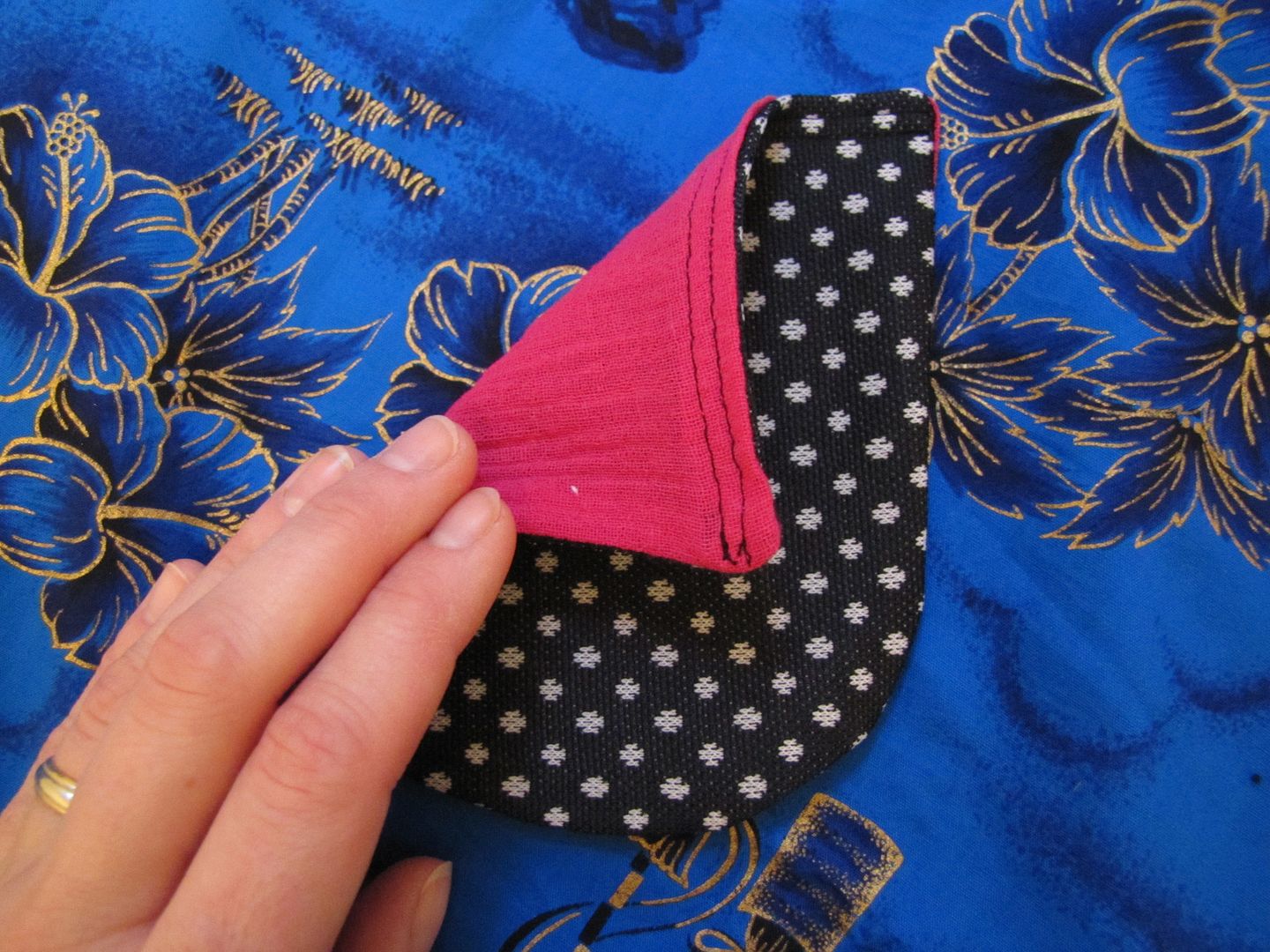 Position pocket on garment, pin,
and stitch in place.
Lined pocket: so fast and easy and get on with the sewing-able. Which is what I'm doing now - Revolutions Frock uber-pic tutorial coming up soon...