The new Fair Weather Jacket patterns are back from the printers and they look very fine. I've got a few days of folding and they will be avaliable December 1st on my
etsy
. I can now offer children's US sizes 2-8 in two separate pattern booklets.
The original pattern, which has been avaliable for a year or so now has computer drawn illustrations, rather than hand drawn, and has a fancy new cover and back page too.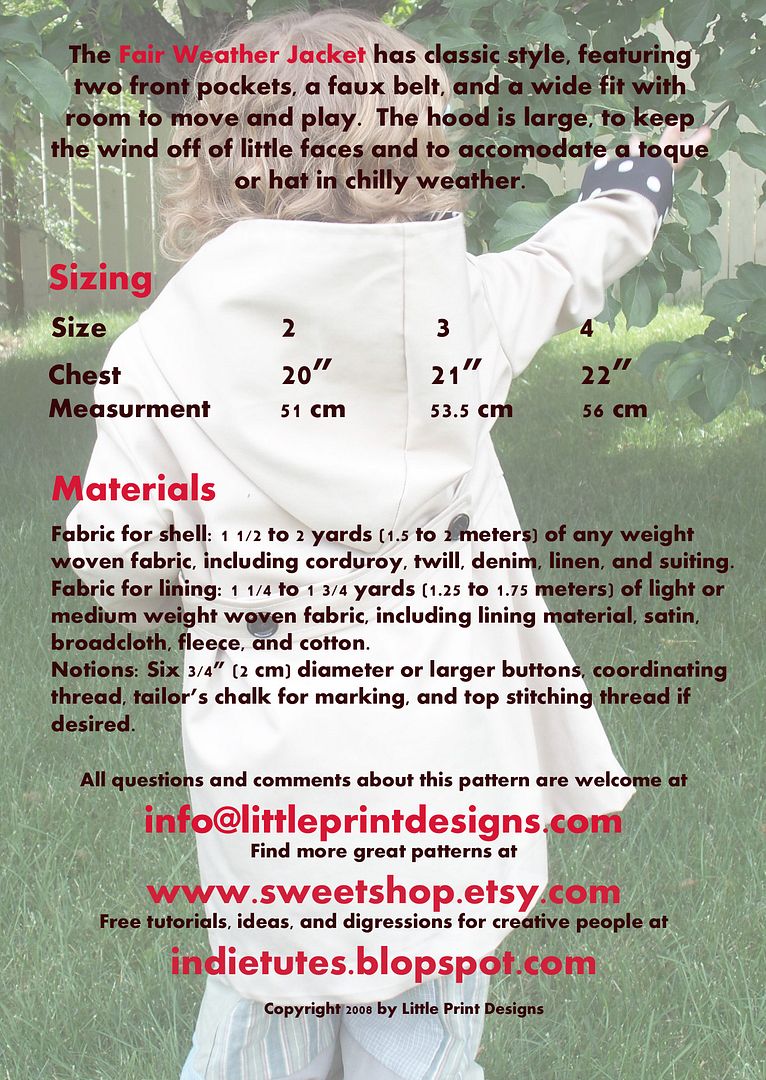 And the new sizes US 5-8! Thank you to all of you who have been very patient with me.
It also will be avaliable to purchase December 1st.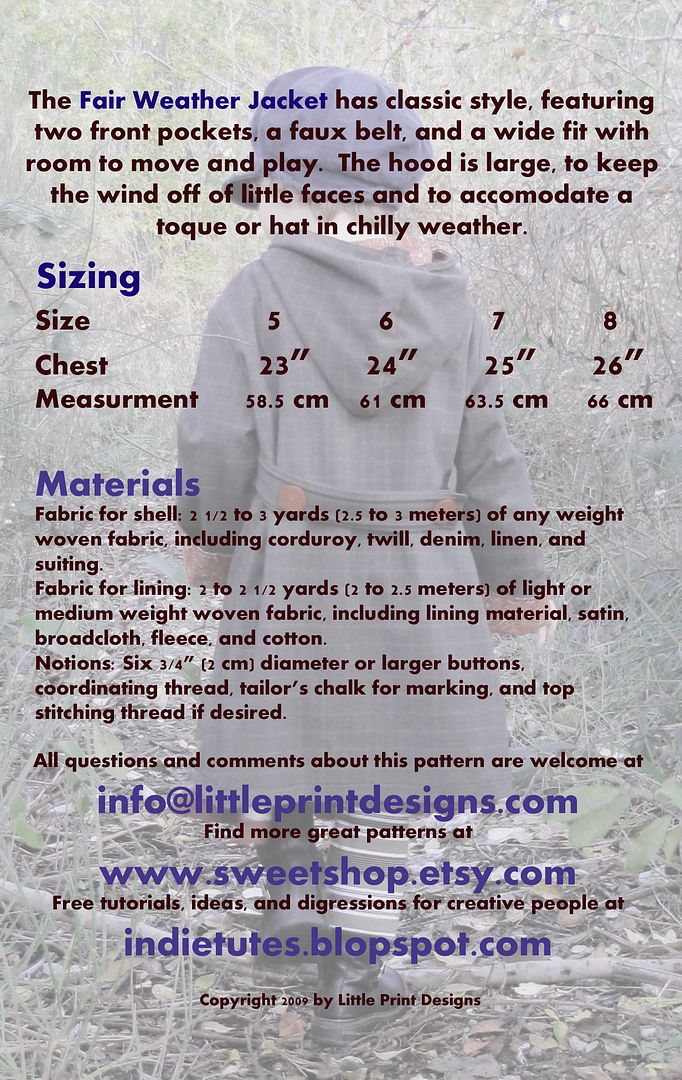 Now, I would really like to giveaway a couple of patterns! Would anyone like one?
To enter a random draw contest for a free Fair Weather Jacket pattern in either sizes 2-4 or sizes 5-8 (your choice) please leave a comment on this thread. I will make a random number draw on Sunday night 9:00 pm (pacific standard time) to select two winners.
Good luck and thanks for playing :)