So close to being done this little athletic racer back top for tweens. I popped a couple quick pictures to show y'all. Below is one of my prototypes on girl child. There is some changes for the final pattern but we both like this blue/black one.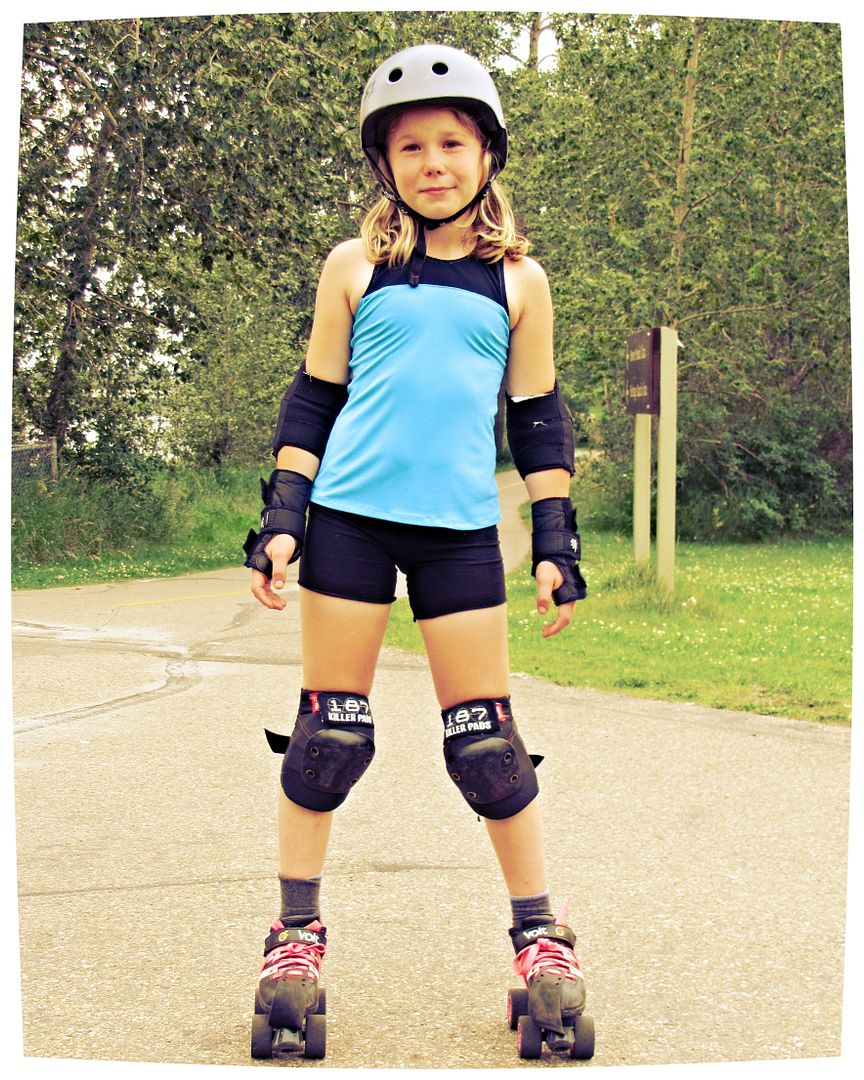 The pulling on the fabric from elasticized armholes is one of the things that has been altered on the pattern. Turns out the best way to do it is the simplest. With all the variations on this top, I'm glad it only takes me twenty minutes or so to sew one up. Especially with girl child playing roller derby and needing a number of different colour scrimmage shirts. Now it is faster for me to make up a racer back and paint her player numbers on (nicely, with freezer paper, of course!) than to run to the store, buy a shirt and get it printed. And at a fraction of the cost.
Hopefully, if life stays sane the next couple of weeks, this pattern will be available for tween girl sizes by the end of the month. Specifically, for girls with chest/bust widths of 27" to 32" or sizes 10 to 14 in US.
What do you think?