I pulled out the unfinished project box today. It's a scary place.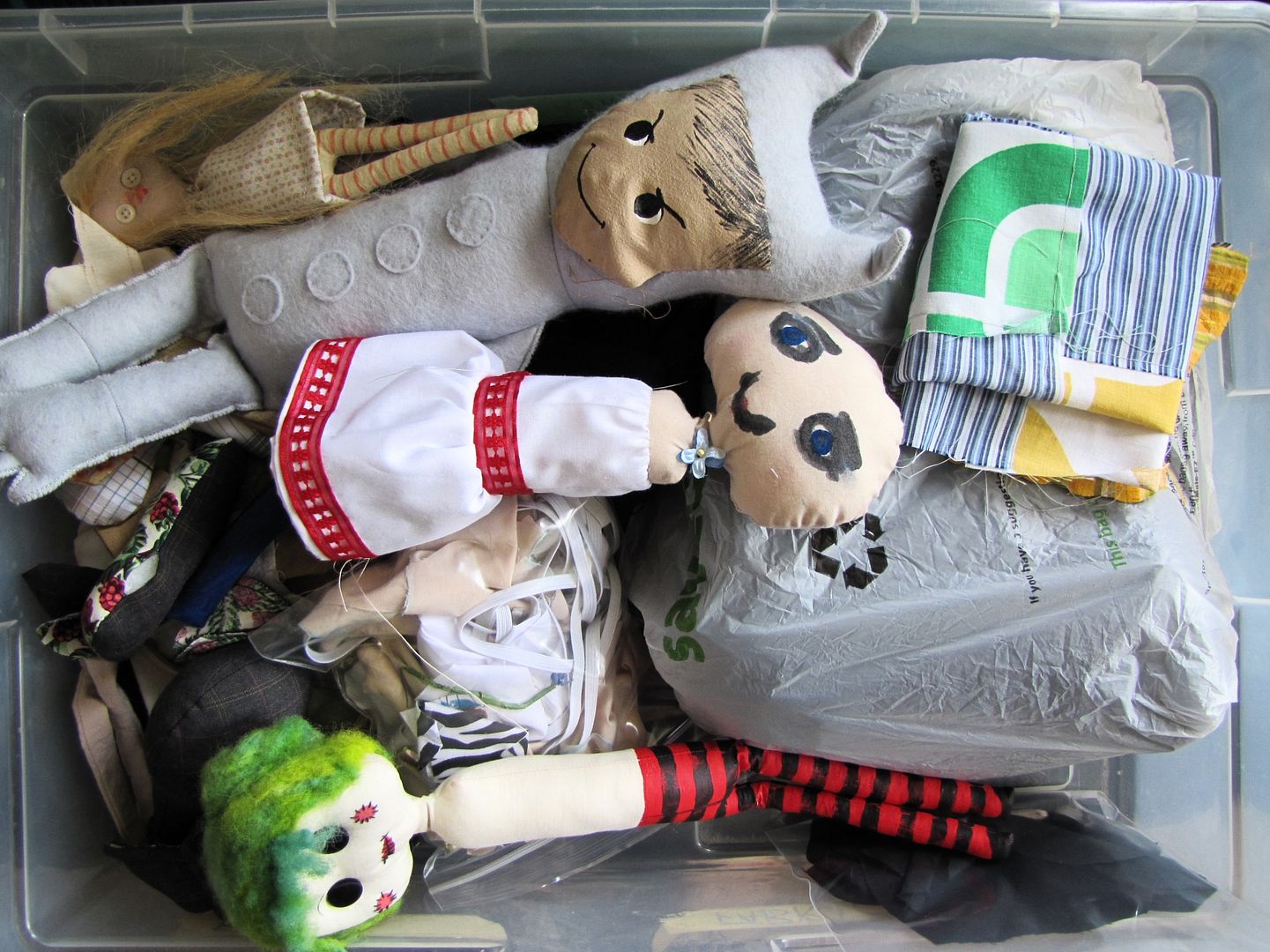 But. I managed to spend the five minutes it took to finish one entire project.
Max from Maurice Sendak's
Where the Wild Things Are
has a felt body and painted face. The face shaped was formed by heavily starching linen over a doll's head to make a face shape. I think next time I'm going to try white glue and water mix rather than starch.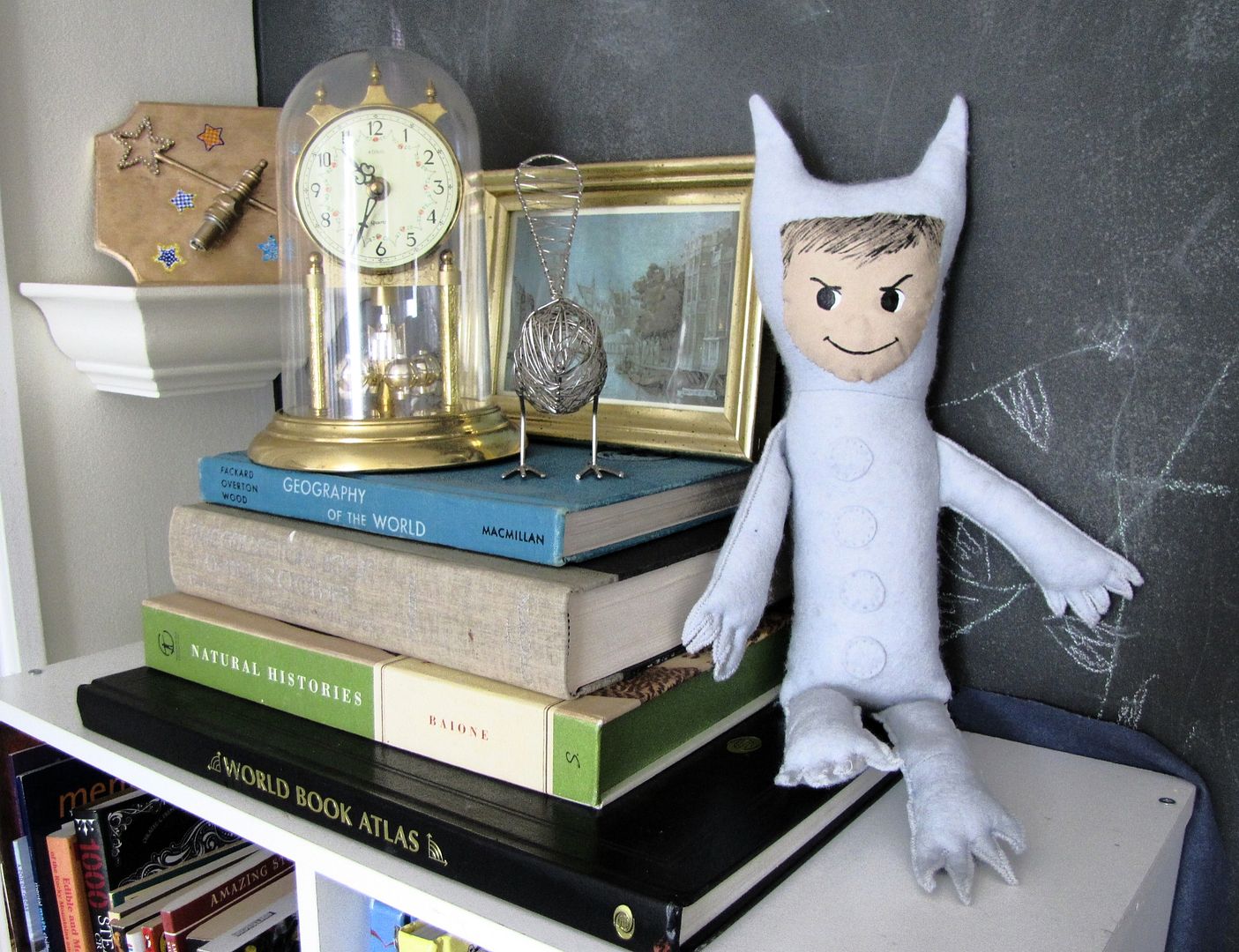 But, hey, done project. Go me.