I knew they'd get around to it eventually.
Yesterday's craft
was a bust, at least as far as actually engaging the childs, but then this morning I woke to busy little hands at the table. The childs had pulled everything out for themselves.
They didn't fancy the paints today, however (part of me was glad), and the felt pens worked just fine for their project.
Presenting Finn, Jake, Princess Bubblegum and the Nice King being swarmed by a self cloning cloud of Lumpy Space Princesses. (Yes, the NICE king - y'all caught that episode, right?)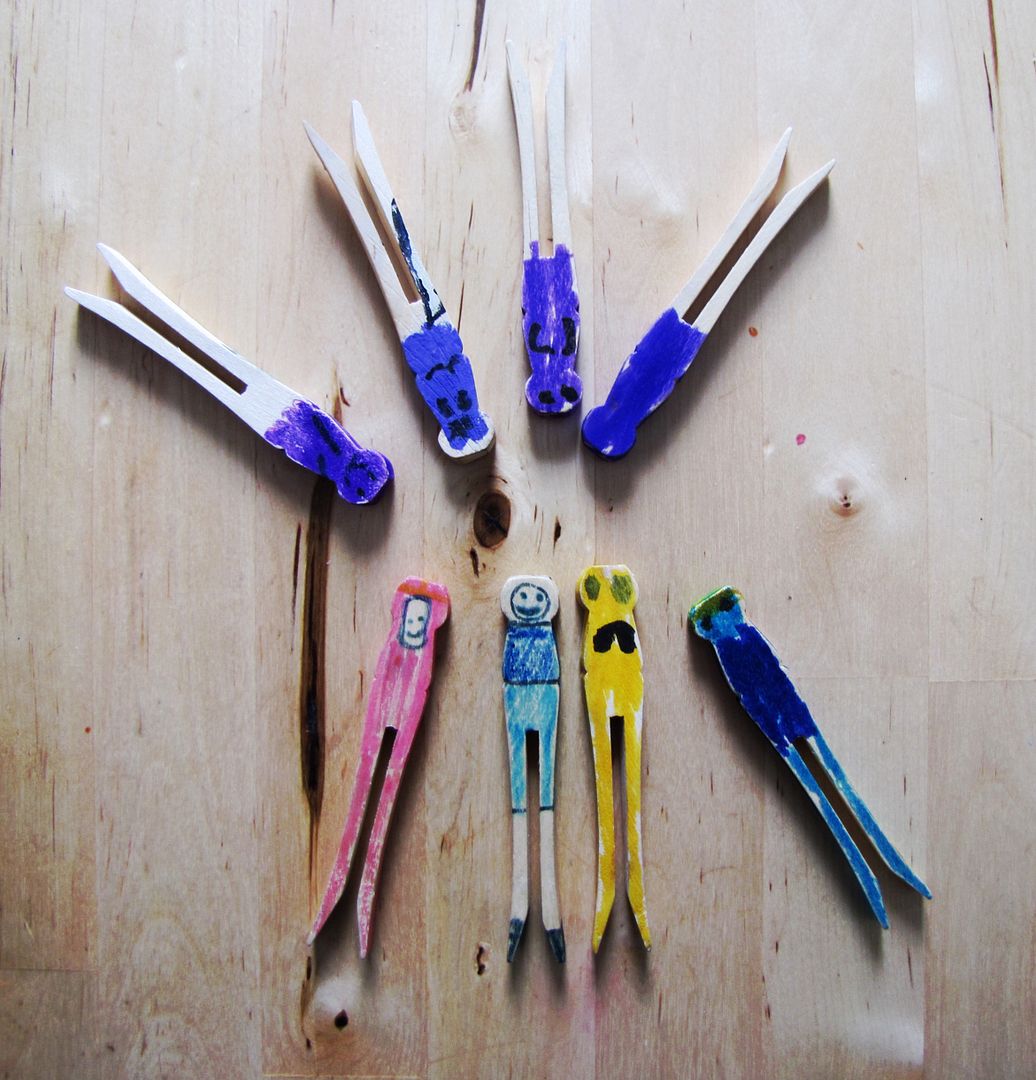 It's odd to say that only
a few short months ago
we were completely innocent of the experience of
Adventure Time
but it has quickly become very dear to my children. Despite my continuing objections to the show, it does have seem to have charmed my childs. LSP and Ice King in particular (my kids always love the bad guys best). Have I mentioned that boy child has asked for the
Adventure Time
theme to be his special bedtime song, the last thing he hears before he falls asleep? Actually, since he likes to sleep with a giant preserved bee embedded in glow in the dark resin, singing
Adventure Time
to him is one of the most normal things about boy child's falling-to-sleep routine.
I swear, the kids aren't always stuck to a screen. It just looks that way on, you know, the screen.
But, still, it's a fun little show. And we even found a couple more
Adventure Time
toys from that giant fast food corporation that I'd prefer not to mention's toys in the thrift stores already. We'll ride this fascination for awhile yet.