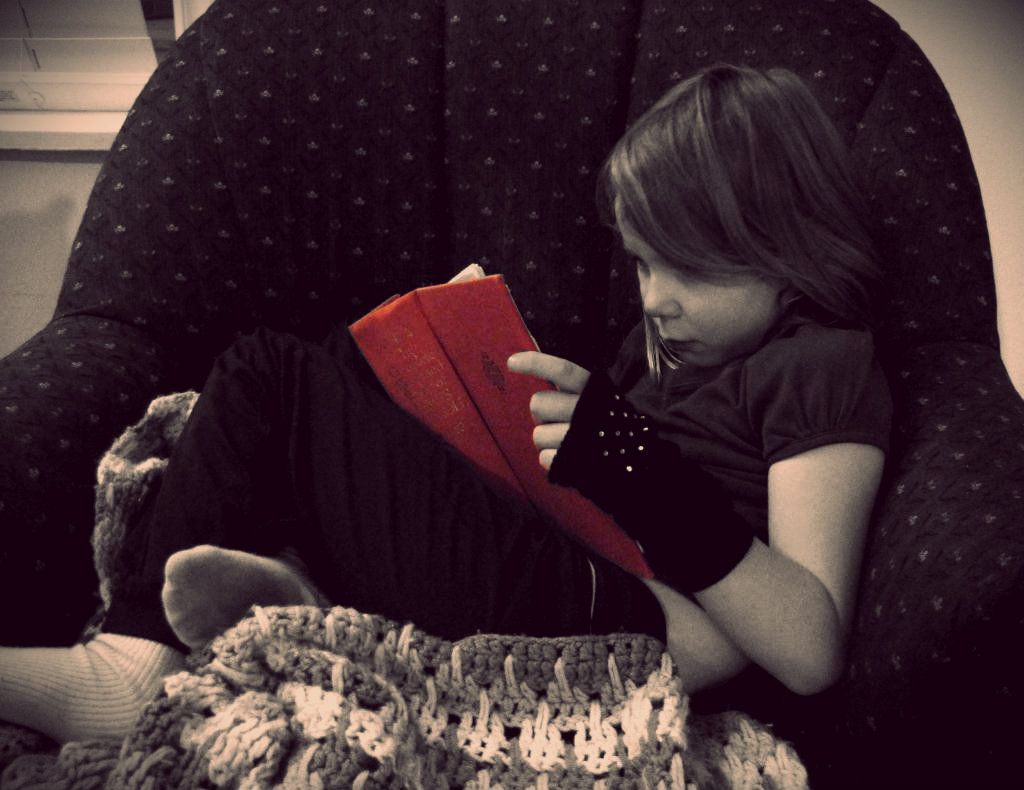 This is girl child reading my childhood copy of The Complete Illustrated Works of Lewis Carrol (Chancellor Press, reprint 1983). It was my favorite story as a child and the only book that I have in my possession from my youngest years. The binding is a bit rickety, but no less loved for it.
Girl child also loves Alice in Wonderland and Through the Looking Glass, though we disagree the best parts. I had always skimmed the poems and looked for the meaty actions parts while girl child is enamoured with the poems, loving the word play and satirical nonsense.
When I see girl child curled up, quietly reading MY book, I have equally strong desires to take it out of her hands and read it out loud to both of us or to find my own book, blanket and quiet corner to curl up in.
Either way, I'm tempted to make a sign for my whole life that says, 'I'd rather be reading.' I know I good company for that sentiment.