Something on the studio table.
And by studio I mean my kitchen. And by table I mean a thread and needle covered breakfast table with the sewing machine shoved on to the corner.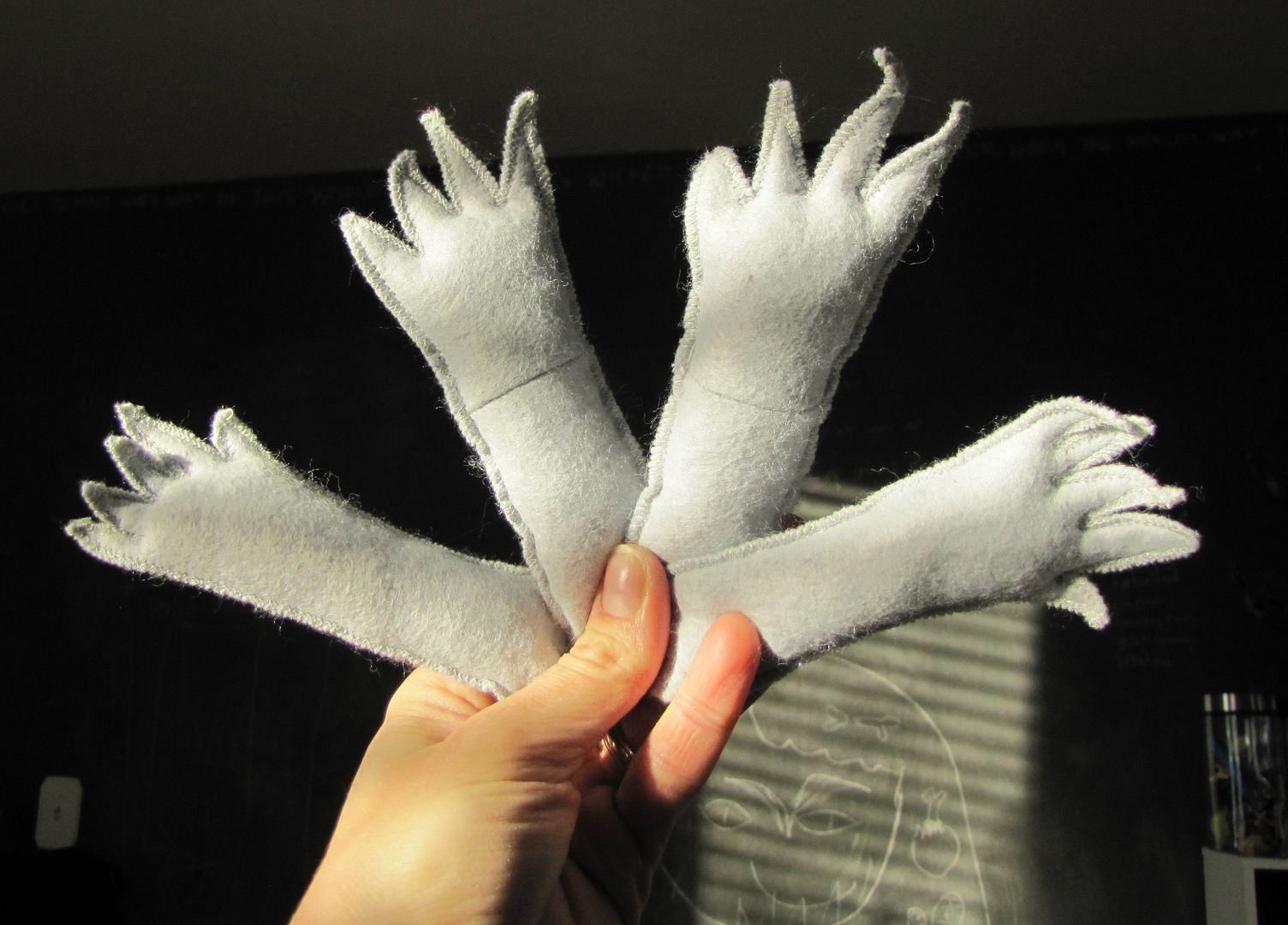 What are they for? Hopefully I can show you before this Sunday when I must deliver the final doll to a representative of a local library for their silent auction next week.