No? Just me?
I spent a few minutes a couple mornings ago tracking down a deer pattern to use with woven material and not felt. Felt is great, but I when you have cats and lack housekeeping, given enough time, your felt stuffies always end up looking like yet another cat. I found a vintage 1950s Simplicity pattern on Etsy from
Blondie's Spot
. If you are going to do the same and are a novice animal maker like me, I need to warn you that the pattern was not for the faint of heart.
Still. I did it and it turned out... sort of acceptable. In dim light, and if you glance at it briefly using your peripheral vision, it's alright!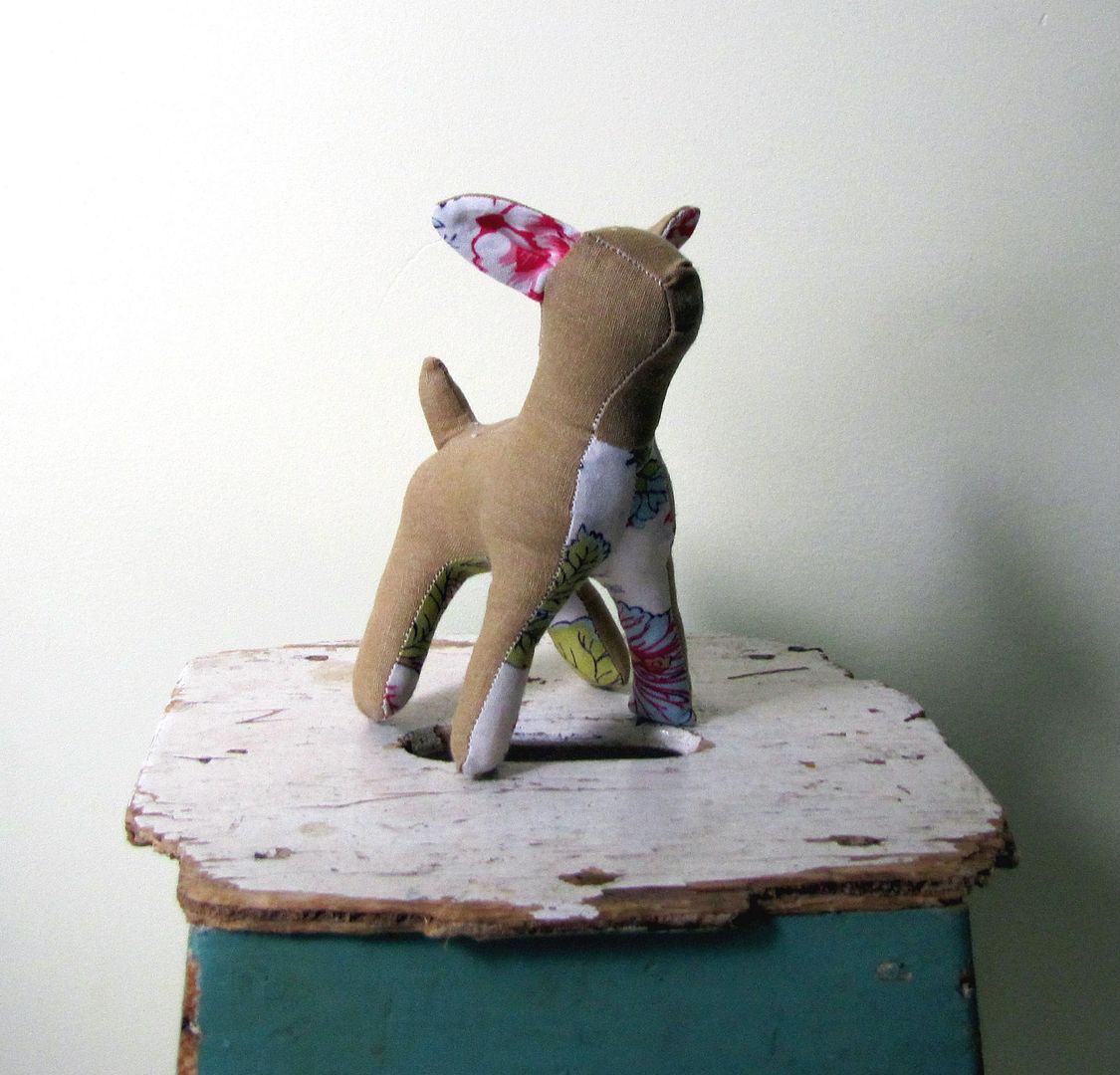 But that's okay because I never expect anything to be great the first time I make it, especially a 60 year old pattern from a company that I already have a conflicted and seam ripper drama filled history with.
I am ridiculously happy with getting to use a little bit from a pillow case that I've had for a decade or so that finally ripped beyond salvage. And I've altered the pattern a bit and have a new order of operations for the sewing that will suit me better. Plus it's only six inches high which I've determined is exactly the right size for a pleasing stuffed deer. Another deer is cut out and waiting for me to find a little bit of time.
I also know, in that secret place where random yet insistent creative urges come from, that I must must must make a stuffed bear. Anyone know of a good pattern for that?