Birdie is no longer
this big
.
Or
this big
.
He is now this big.
This big is about a US size 4/5. Being just like his sister, he can not stand having an elastic go around his tummy, he wants his pants to ride low on his hips, and the elastic is still the best route to maintain bathroom independence. They are a one pattern piece design, pretty much the same as the Birdie Britches pattern, but made for the bigger, leaner child.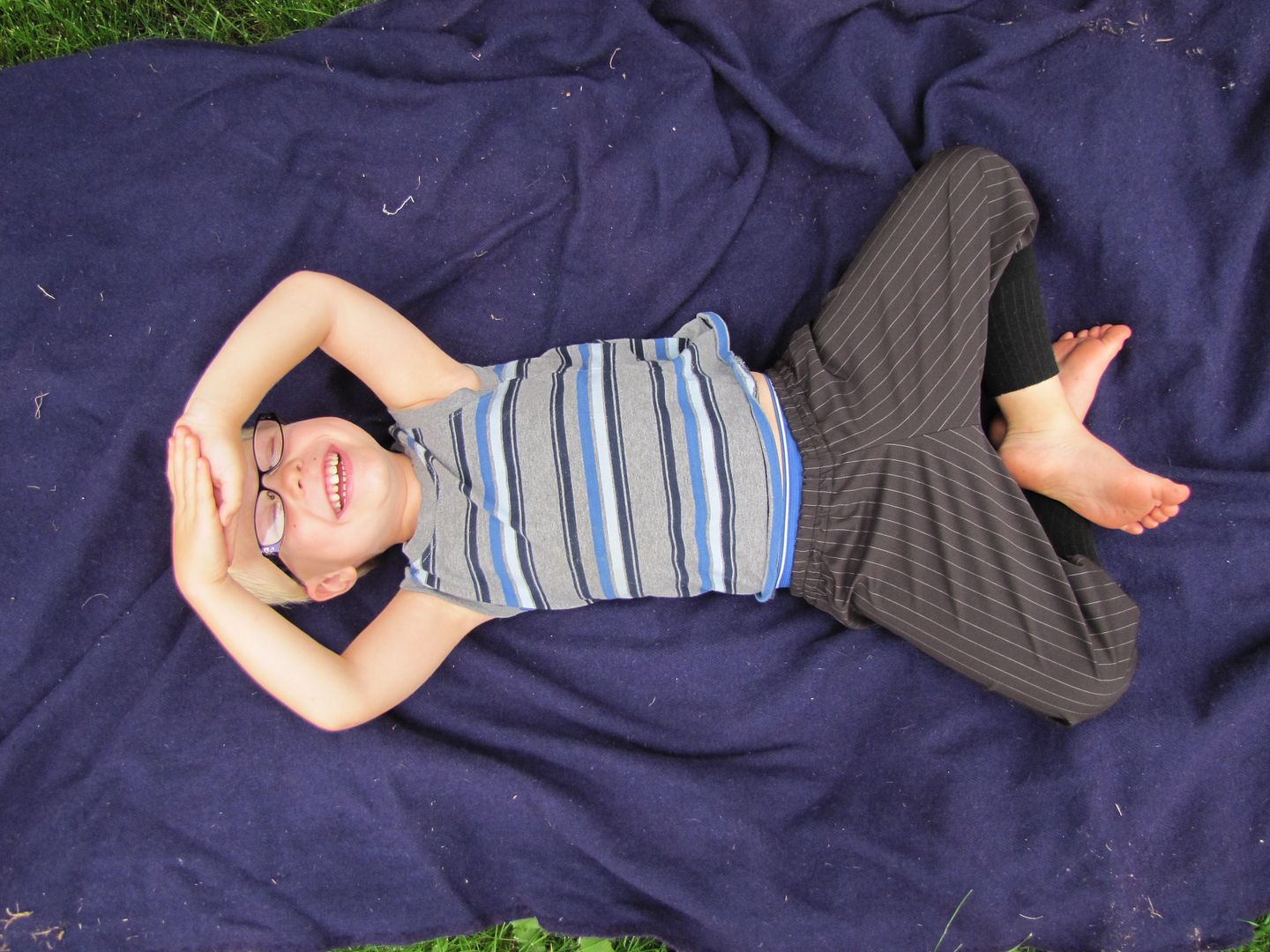 Now what, you'll want to know, is happening with the bottom of his pants? They are in fact capri length shorts that I've attached the mid bit of my blown out knees socks. Playing roller derby, I typically rip the socks at the toes and the top.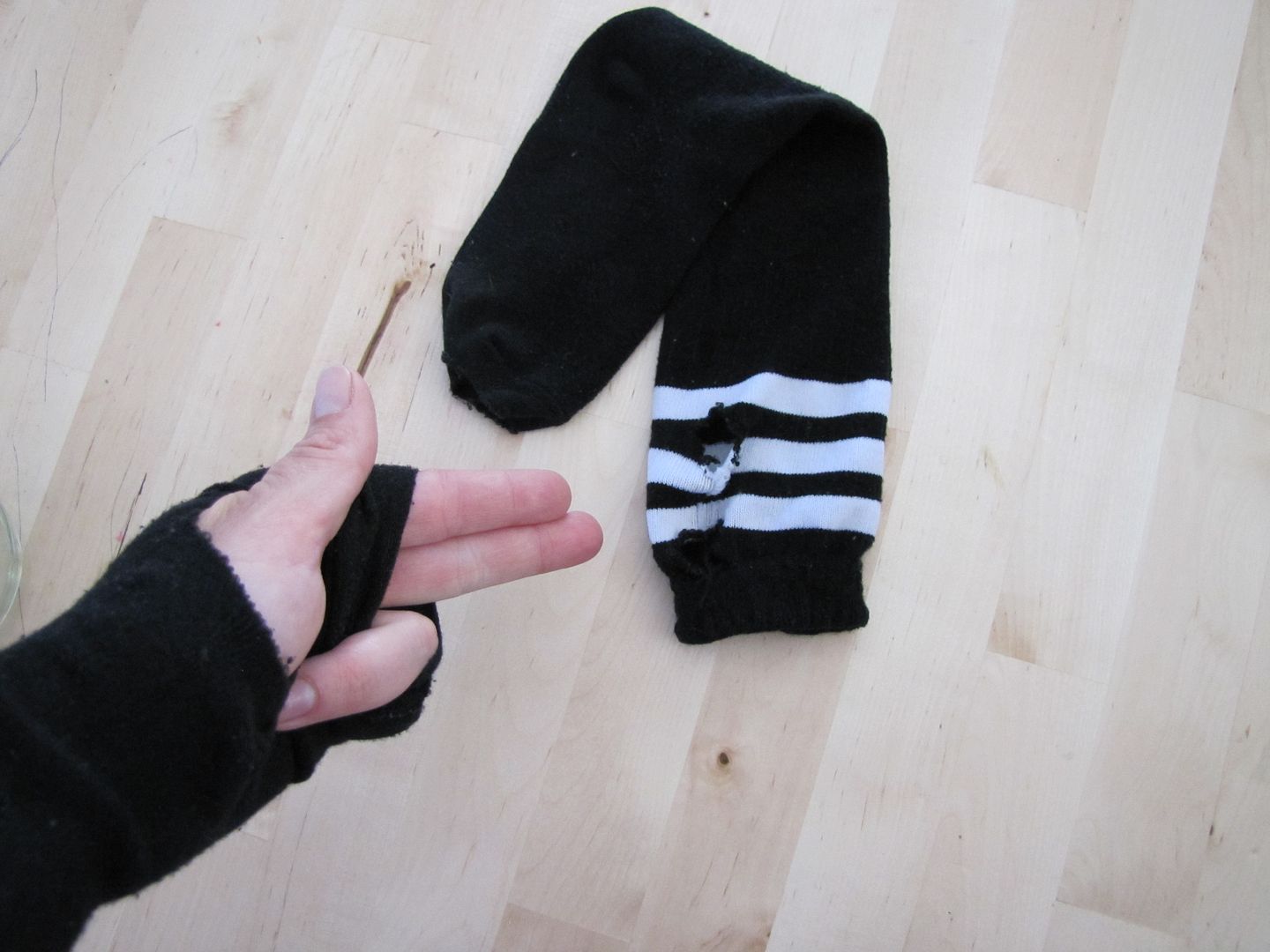 The middle part is usually still good to go and I've taken to sewing them to Birdie's capris as a sort of ribbing that he can pull down and use to keep his pants inside of his rubber boots, thus dry. They make his pants pre-tucked, so to speak.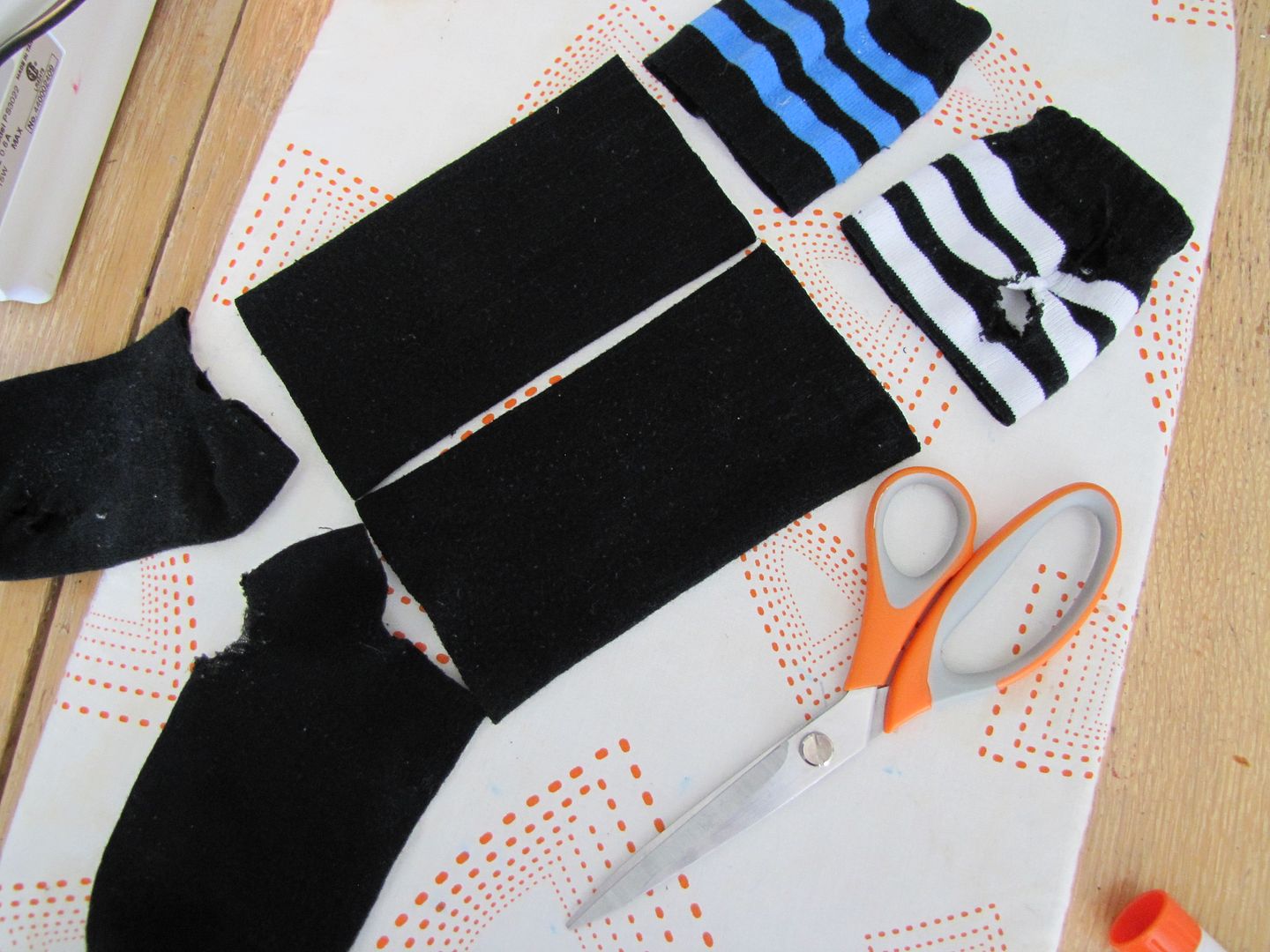 Of course it hasn't rained in awhile. And Birdie likes to pull them down to his ankles instead of wearing the sock ribbing pulled up over his calves when he is not wearing his rain boots, giving him a sassy Aladdin-esque look. But whatever.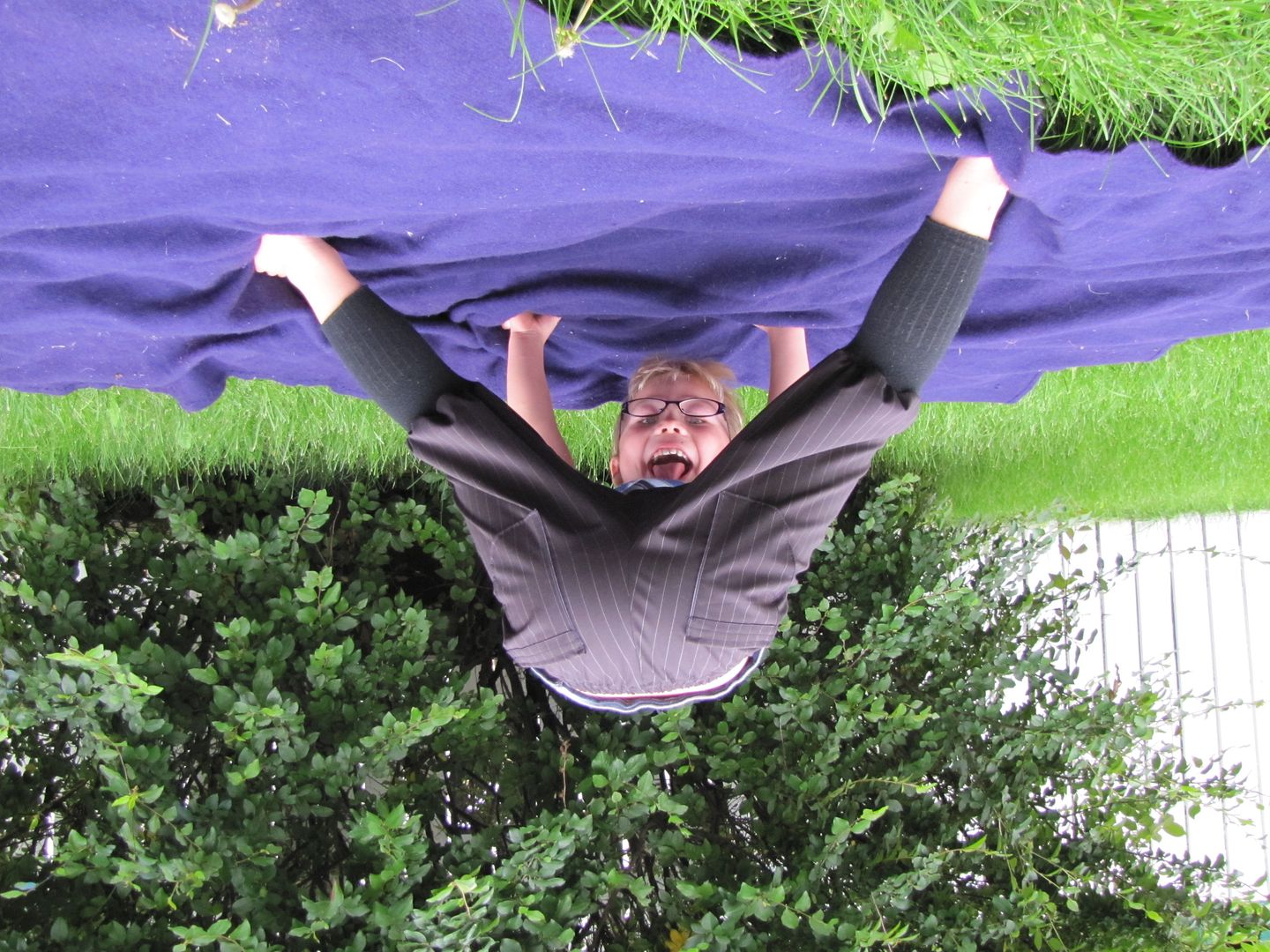 I have long given up any illusions I have about control over my kids' style. They are their own, and I merely do my best to keep up.