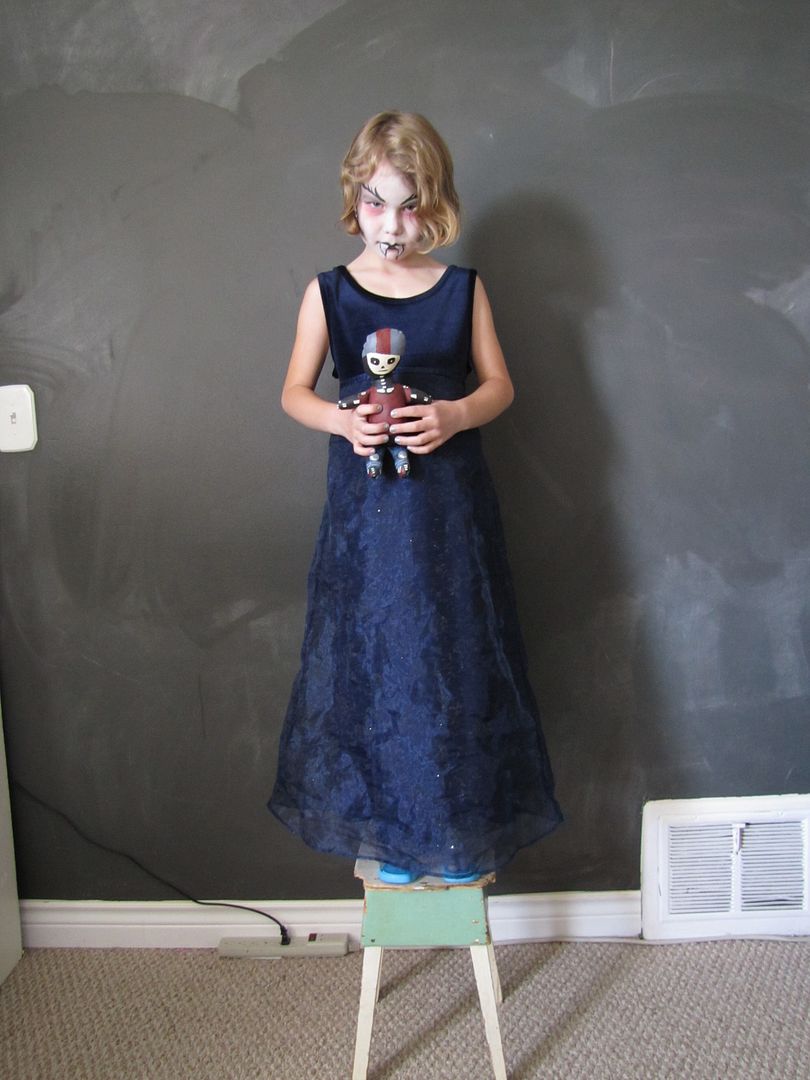 There are so many words I could use to describe my little girl.
Smart
Funny
Capable
Sensitive
Thoughtful
Creative
Imaginative
Silly
Creepy
And terribly dramatic.
Now that she's old enough to be in charge of her own photo shoots gone are the days of her wearing twirly patchwork dresses while making daisy chains while I snap pictures of her in the sunlit garden. Instead, Smootch's love of all things gothic and grim rules the day.
I had mixed feelings about posting these pictures of Smootch the vampire. Frankly, they creep me out. Don't be scared, though, she's just playing.
Always wanting to encourage and support my children in their interests (no matter how weird), I made Smootch a little vampire doll.
The face is painted with straight out acrylics and the body fabric received a wash of watered down acrylic.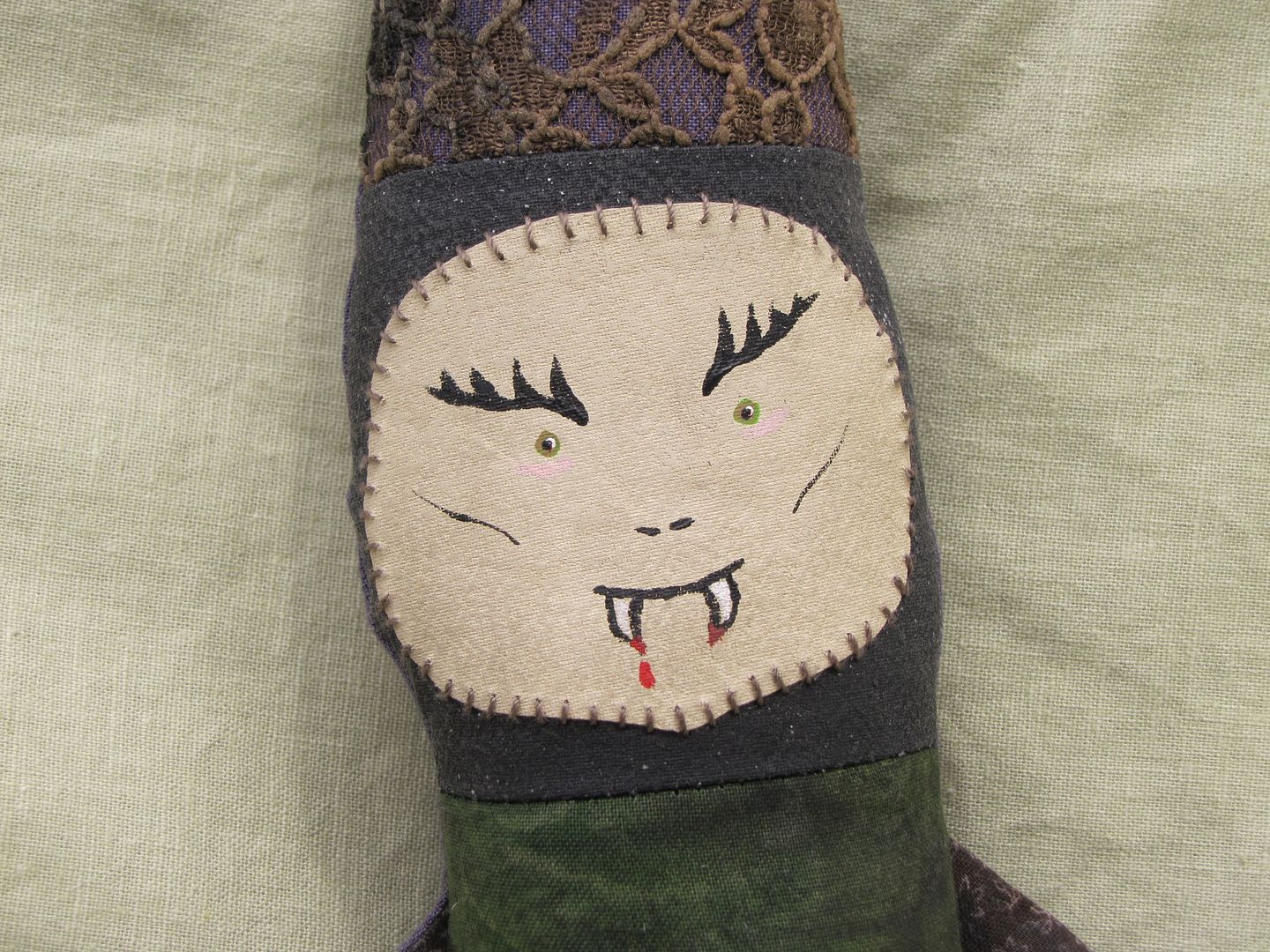 And now vampire doll has joined the rest of the gang. Whom I encountered just today, en mass, on a chair in our living room without explanation, intentions unknown.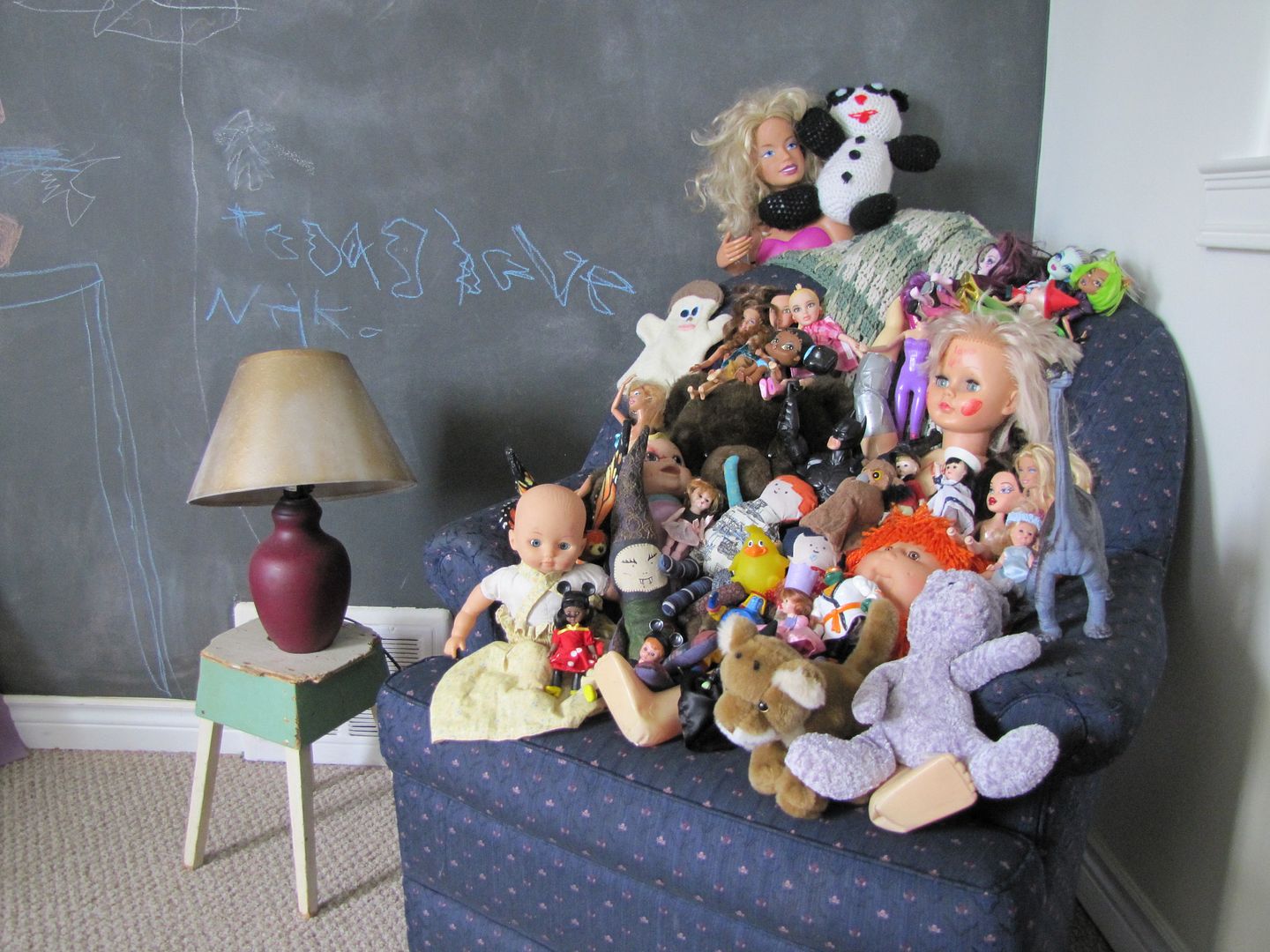 You must admit, the girl child has a flair for the eerie.