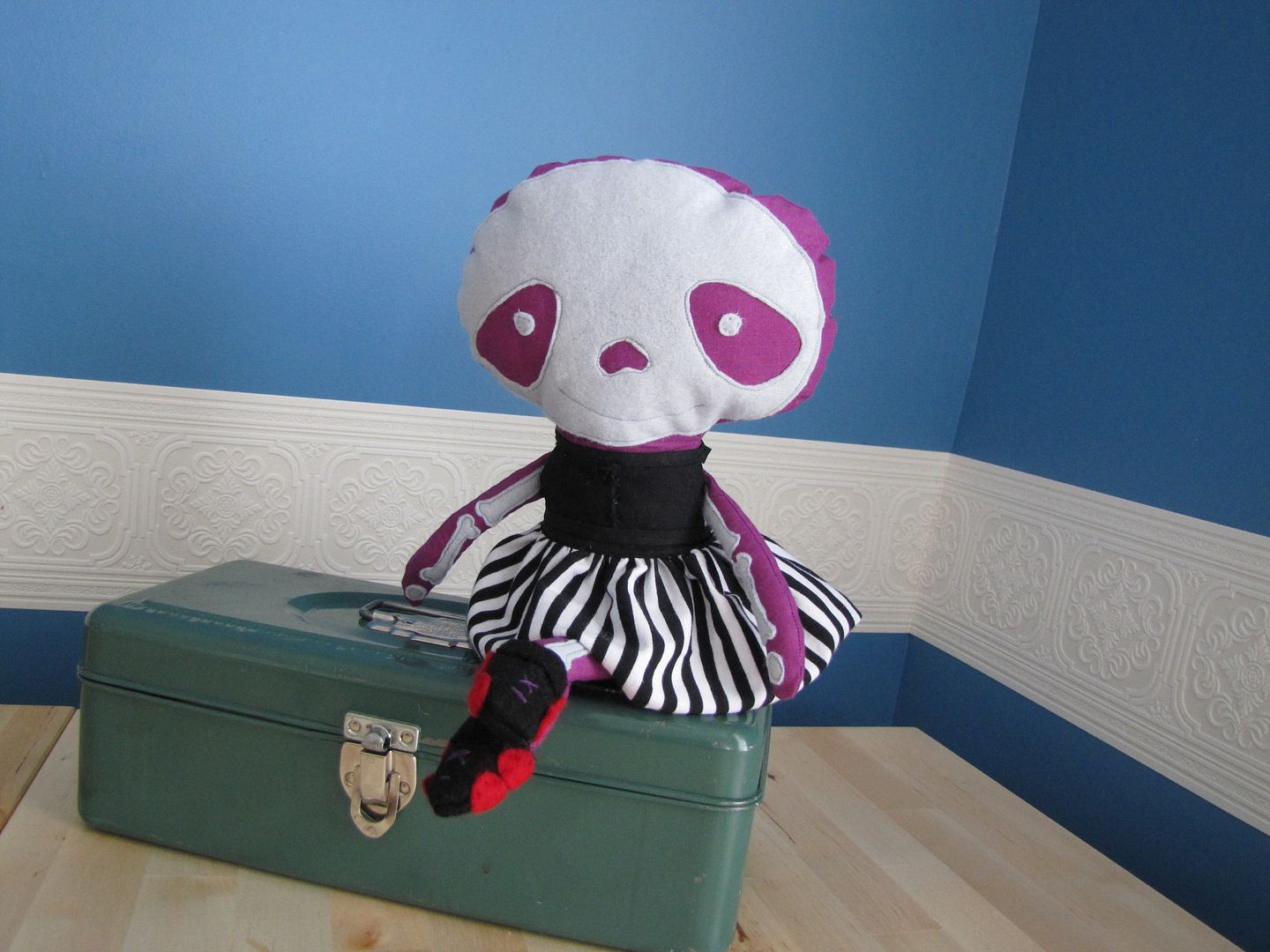 I made this for my roller derby teammate Fatal Fantasy. Fatal both plays and refs derby while also being the sweetest little goth girl to ever work at a car dealership. She also happens to enjoy skeleton stuffies. I think she's fabulous.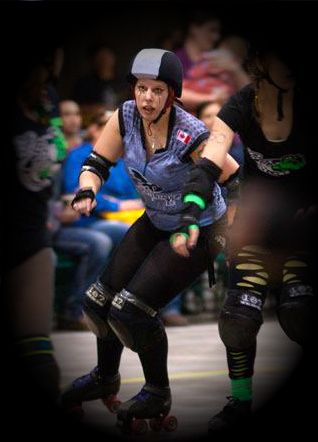 Photo by Richard Lowes
This skeleton derby girl was created using patterns by
Dolls and Daydreams
(which were clear and and well presented) with a couple of twists of my own. The dress is based off of one of Fatal's referee jerseys, with little corset lacing up the front and zebra skirt.
The skates were a few circles added to the
boy's shoes
, with a scrap of felt over the top to make the speed strap on derby skates. They fit snugly but I maybe should of sewn them on, though, since I actually lost one some where during delivery to Fatal.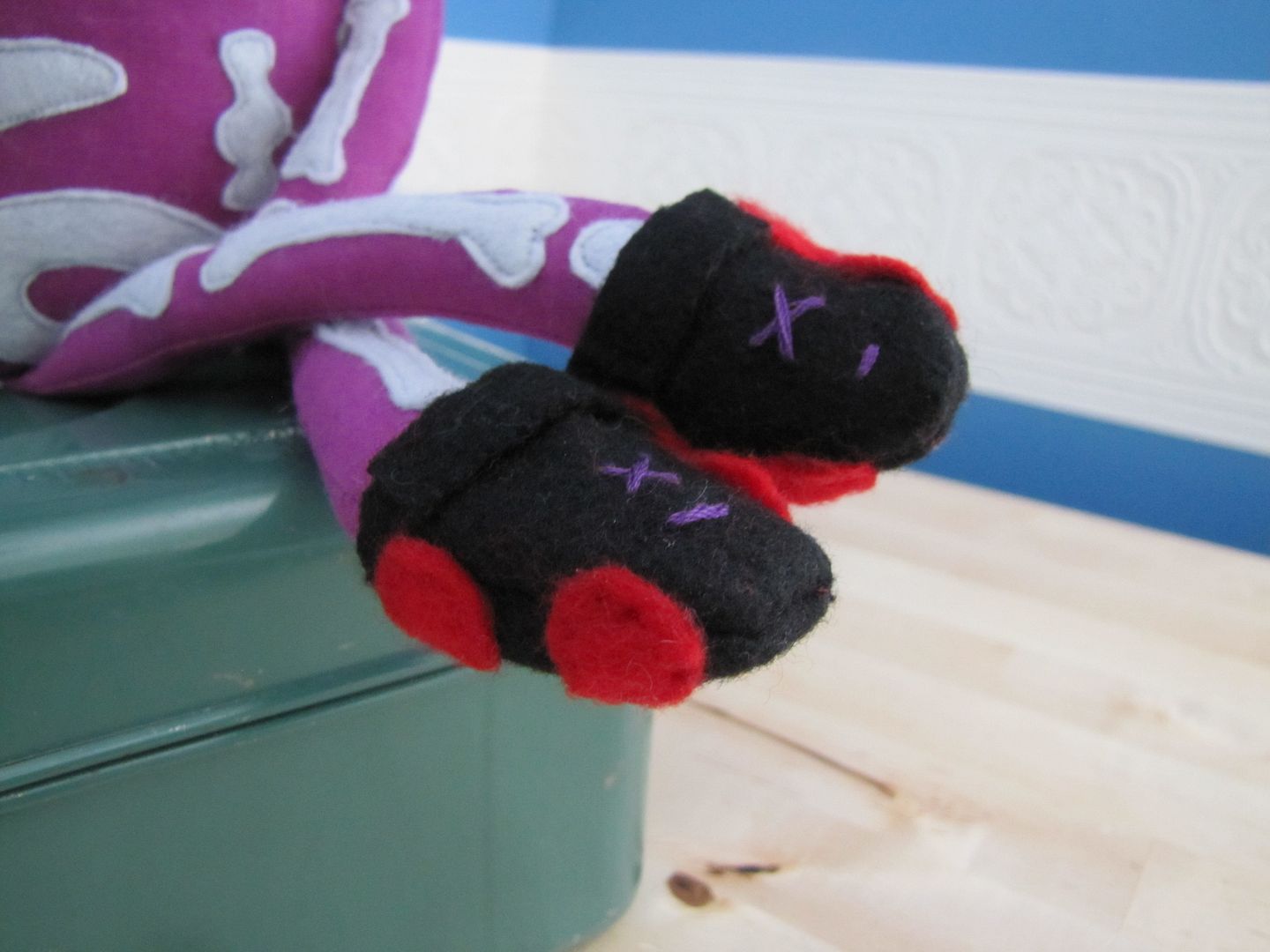 I didn't want to secure the clothes, however, because she's just
so
adorable nekked.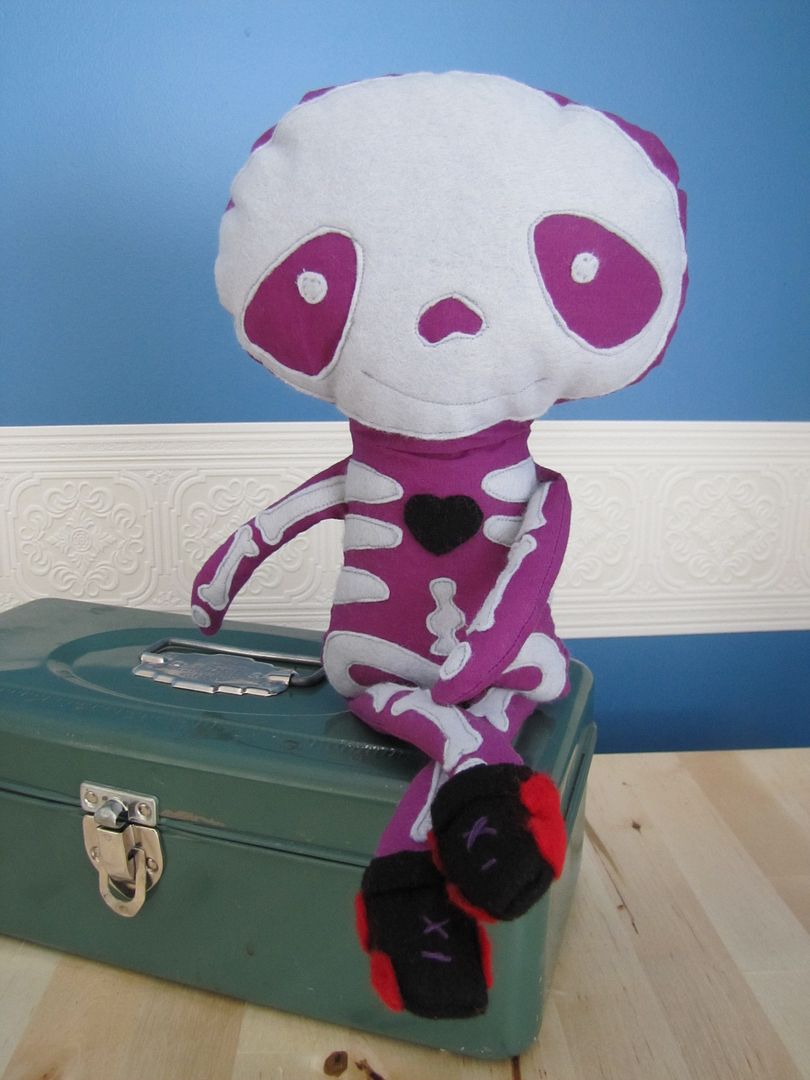 One thing Fatal is well known for is her series of squeaks and
ooohs!
and giggles when she's playing derby. In fact, you can get a fairly reliable squeal whenever you bump your hip on her. (She even has a blog now called Squeeker the Derby Girl.) Thus, to completely Fatal-esque the doll, I sewed in a squeak toy which gives a not so Fatal-like squeak but is close enough to be amusing.
(For those of you on my
Facebook page
, this is why I went to the pet shop to get craft supplies. You would of been amused at the half an hour long debate over which particular squeak toy, out of the hundred available, would end up sealed inside of a skeletal derby girl. The staff were... confused. In the end, the blue fish with big lips just happened to be the right size.)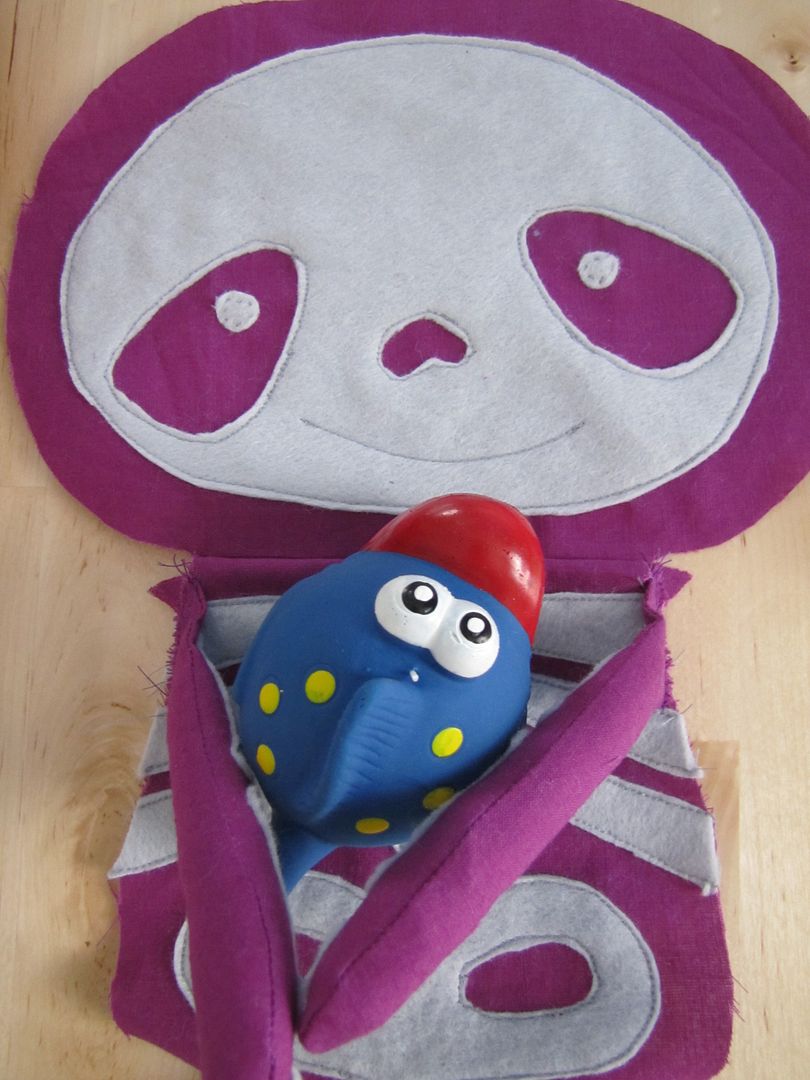 Both the kids have asked me to make them skeleton dolls too (Smootch would like 'bone bag' stitched on hers, because she's funny like that). This time, however, I think I will use applique paper to help me cut out and secure the bones before stitching them on (for the Fatal doll, I just put the paper over top the felt and cut - which got a little fiddly with the smaller bones). I also did a reverse applique with the skull and hip bones instead of a layered felt as suggested by the pattern to keep the body colour consistent, since I did not have purple felt.
All in all, it's kind of adorable. Just like Fatal.