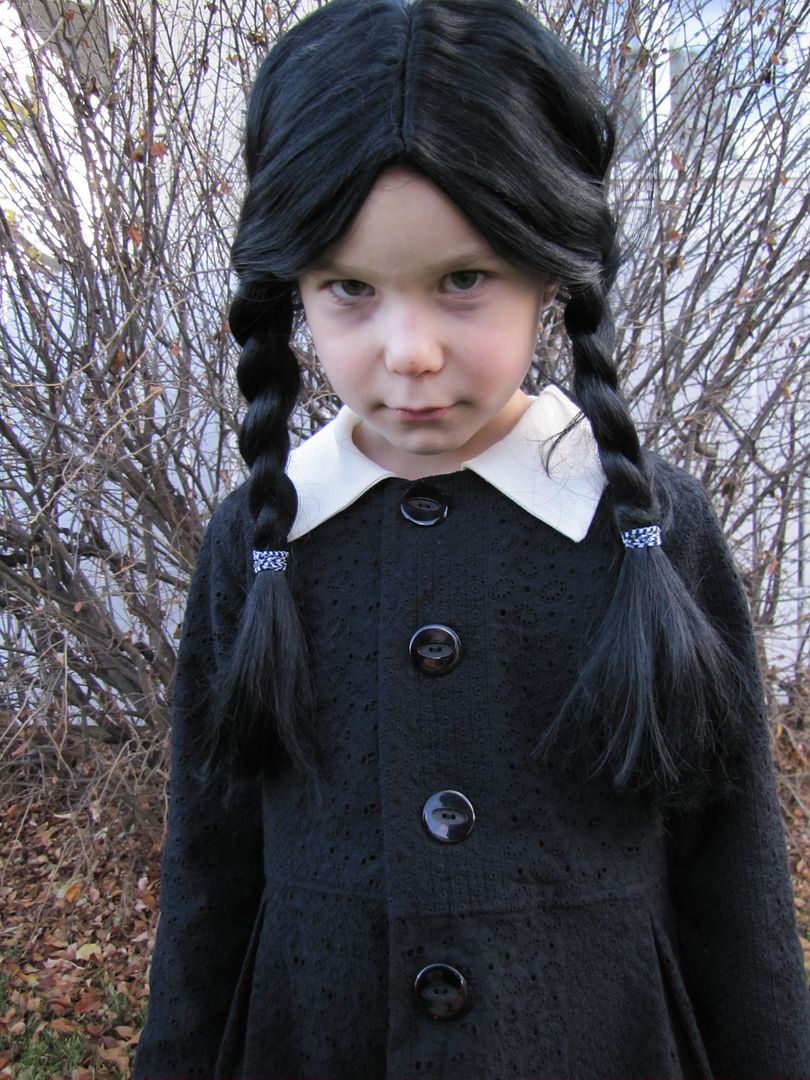 The jacket pattern is #14 of the Spring 1/2010 Ottobre.
The rule around here is that mama doesn't sew Halloween costumes. Unless, they're wearable all the time. And it's really cute yet scary. (Cute but scary is exactly how I'd also describe how her two loose front teeth have moved together in single file.)
Do you think if I add some red bows and a snow star applique I can get away with making this her Christmas outfit too?