Now that I've declared this Urban Outdoor Adventure month (or something to that effect), I'm not totally sure where to go with it. As far as I can tell, we just continue with what we usually do, only more so. So, we went to the library, taking the scenic route.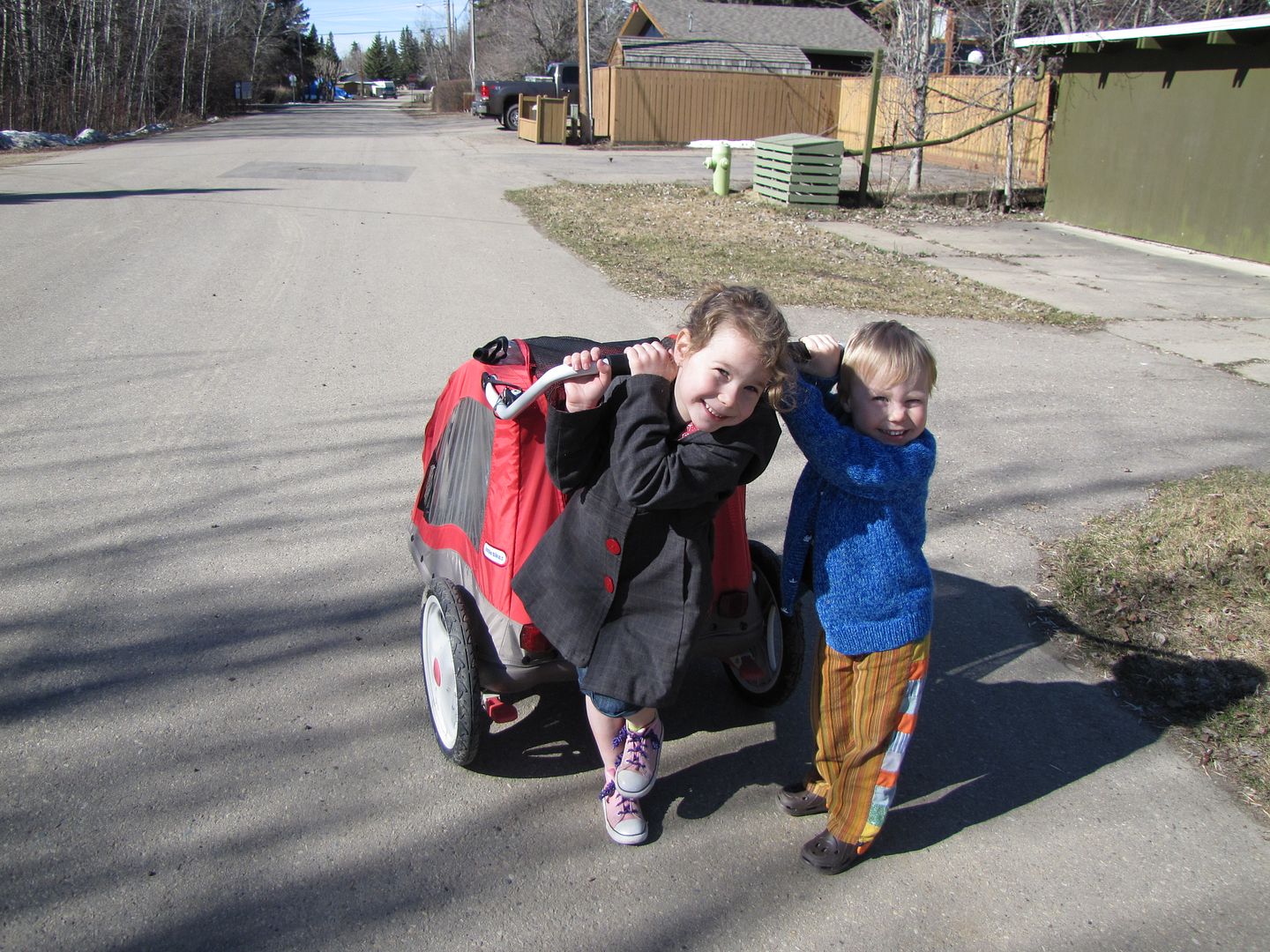 It has always amazed me how dependent we are upon our cars. I know New Yorkers are well known for their willingness to walk (quickly!), but here in cow and oil country, the monster truck reigns supreme. In many areas of new development, there are no sidewalks.
I have always been a walking slash public transportation kind of gal and I think I've passed the desire for slower, contemplative travel onto my children. No longer taking the 'city bus' has been one of Smootch's greatest pet peeves since our big move away from our beautiful blue home to Vancouver Island. Often, when we lived in the city, we would take the bus downtown and have a coffee (and juice) in a cafe after visiting the library or Smootch's yoga class. And now that we are back home, so tantalizingly within reach of said bus, it drives Smootch mad not to ride.
Still, being able to pause on our schedule has its benefits.
We now live in a small town and provincial park on a lake. What this means is that our winter was relatively quiet but summer will bring over a million visitors. That is why we must leave our rental in just five weeks, when our landlords will begin weekly rentals for quadruple the cost that we now pay. When I think of the lake during the summer, the words that most comes to mind is expensive and congested.
The nature here is limited and seasonal. Must enjoy what there is, while it is there.
Perhaps it's because I've just read Sara Stein's excellent book
Noah's Garden
, I am sensitive to how making it comfortable for some creatures makes it inhospitable for others. And never mind the birds, small animals and insects, where the hell is a parent supposed to find shade when her children play at the playground?
I am going to confess right now that I despise playgrounds. True, there is some neat ones, complete with bells, whistles and metallophone, but experience is limited. Usually mono textured (recycled juice box) with even steps and no choice in pathways. The saving grace is that a playground is where other parents happen to take their children and I like that mine can play with theirs. Together children can imagine the boring playground into a fantastical place. Of course, they could do the same in a backyard, department store or bare room. Which means that the draw of the park is the other children, not the equipment. I wish developers would remember that these spaces are for boring old people, not increasingly funky but over designed apparatus.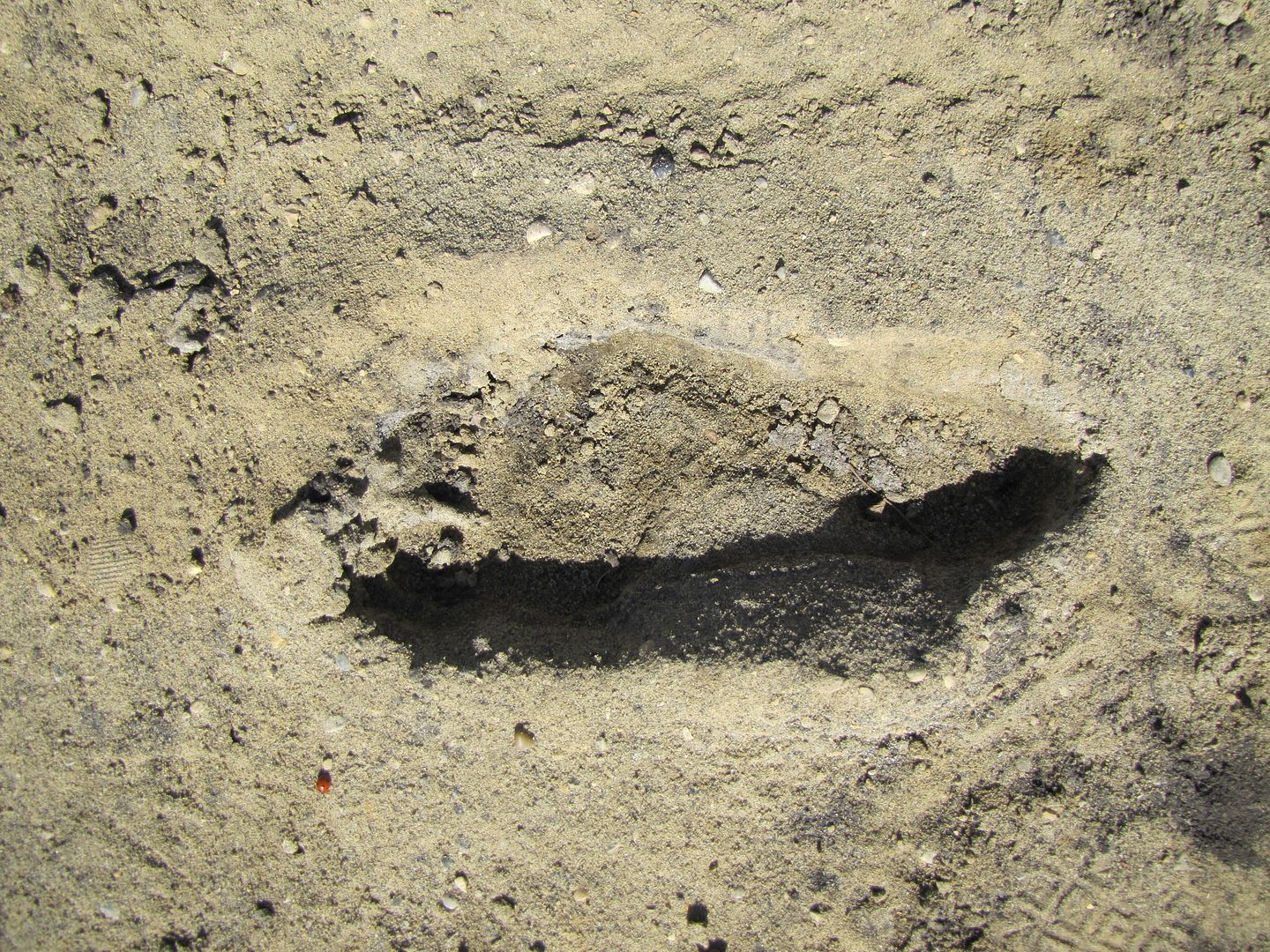 One thing I do love about this town - every town - is the small, unexpected bits of greenery that are hidden among its dusty streets. The kids and I found a small memorial park behind the fast food joint in which to explore micro worlds.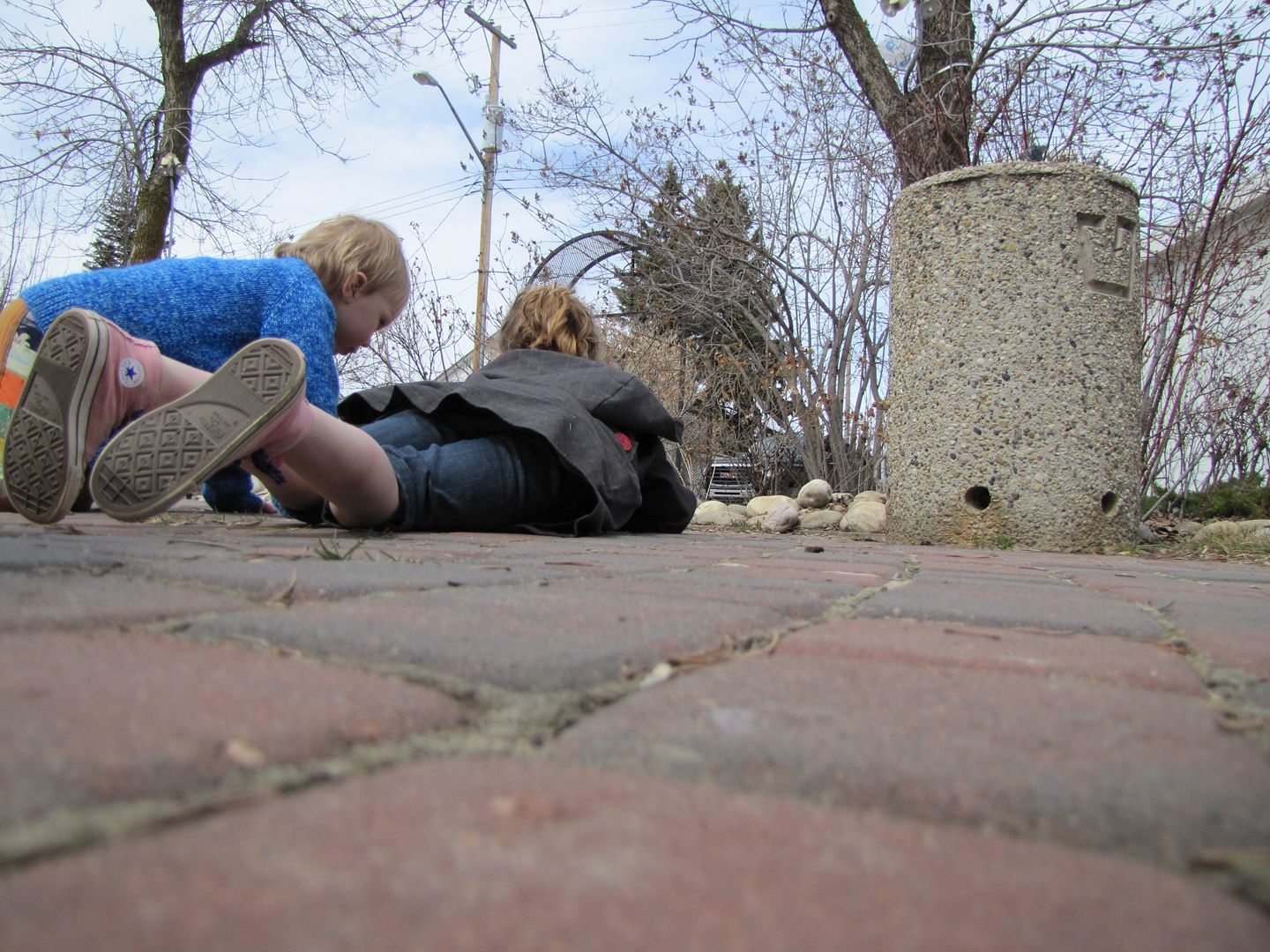 These little parks not designed with children in mind are usually where we find the most adventure. When people aren't thinking about children specifically, but merely trying to build a place where one can rest in the shade, a bit of respite during a busy day, they tend to forget about safe-ing all the fun out of it. Peeling park benches, trees for climbing and ant hills in flowerbeds are a no go for the playground (scratches, sticks and bites, Oh My!) but my children seem much more happily independent this environment. Less, 'help me up' and 'watch me, watch me'. More, 'come and see this, mom' and 'do you want to play this game with me?'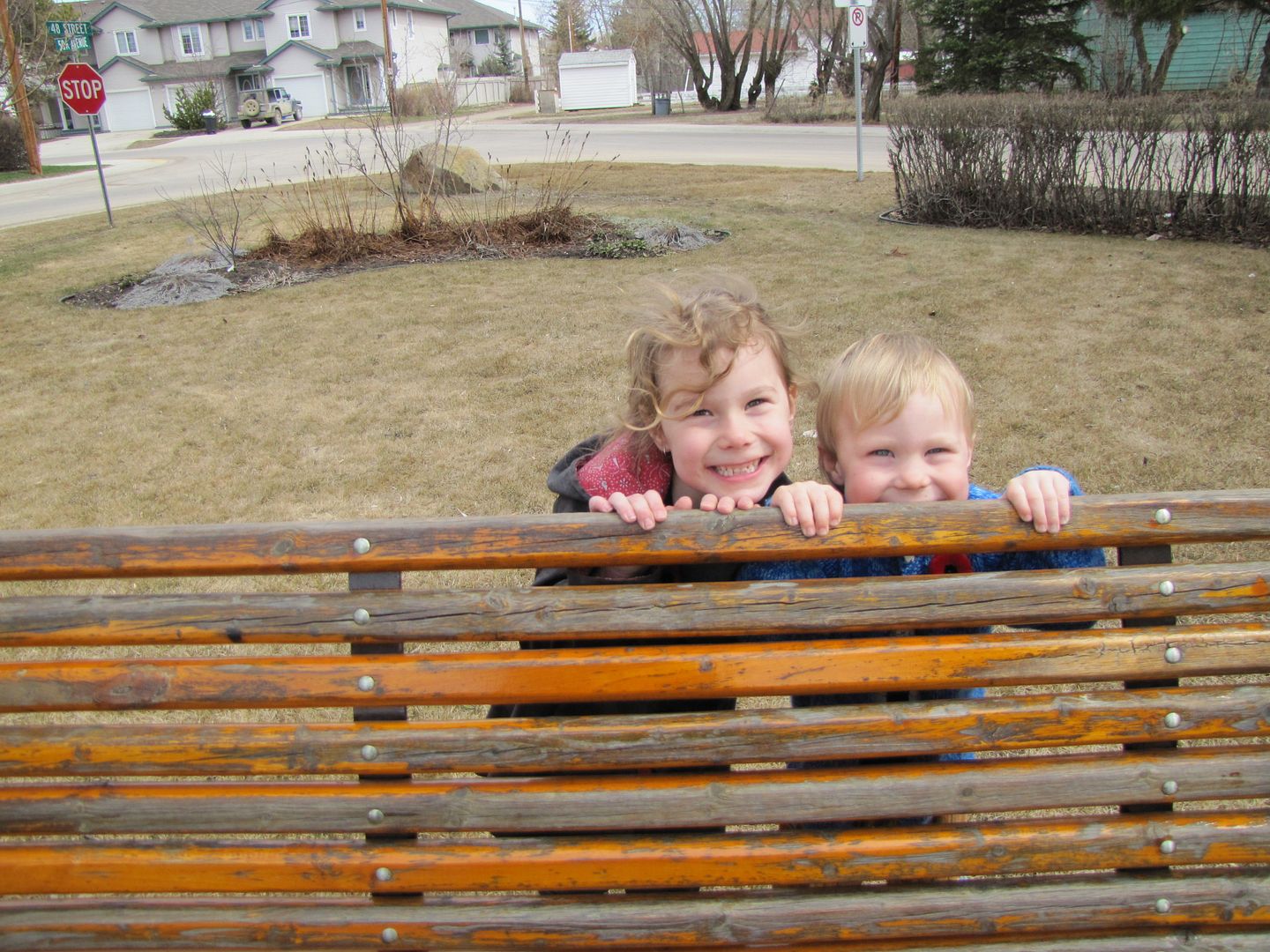 I am afraid that I may turn this time of exploring our town into something political. I am so very against much of what is happening in our communities of late and as I walk around town, I can see so much of what is unhelpful, thoughtless, annoying and heartbreaking. I feel choked by air polluted with car fumes, dirt and rocks thrown up along streets gravelled during the winter, and the noise noise noise. Even in our backyard, we must pick up our voices to converse over the roar of the nearby highway, where people drive too fast and hit too many animals. There is much to be aggravated about and I could easily become overwhelmed and bitter. I have been so in the past.
My effort, therefore, shall be in looking for what is good. To find where there is even tiny amounts of balance and see what can be done to expand them. There is much beauty in human ingenuity and our city building and much potential for us as our knowledge and compassion expands.
Our trip the library, I'd estimate about a brisk twenty minute walk away, turned into a five hour odyssey. Our tortured stroller, bought second hand with a flat tire, still manages to do the job of transporting water bottles and bags of books. One thing it doesn't do is carry children, since mine nearly always refuse to get in it. At least until they have a treasure bag of new books to peruse. Suddenly every one is sleepy and ready for a siesta. Thank goodness home isn't, after all, too far away.
This is one thing I know about towns: a town isn't complete without a library, and I will never stay completely out of them as long as they have a library. That interdependence completes me, and I feel very lucky to be so close to so much wonder.