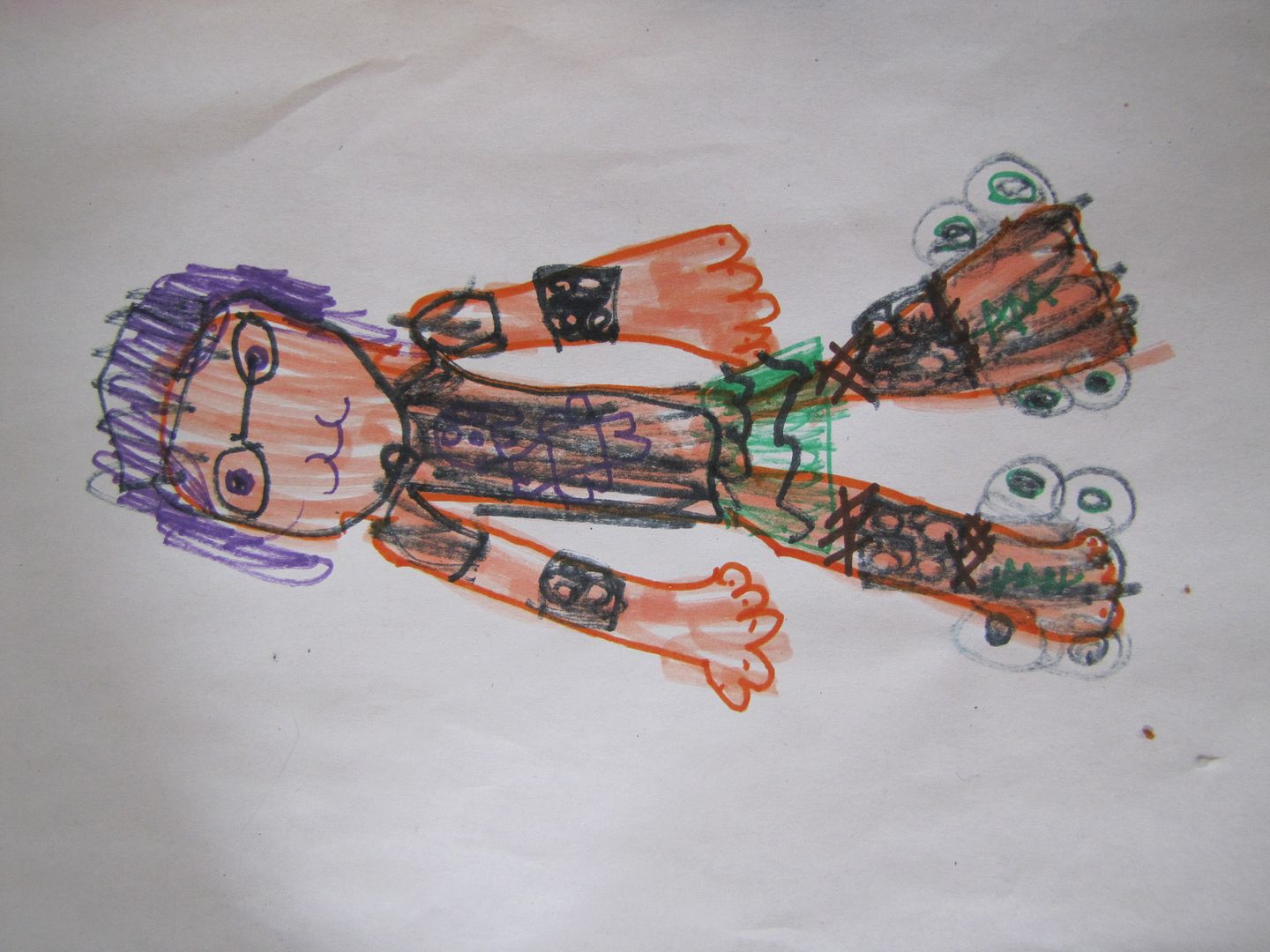 'Mama' by Smootch
I am just popping by to say how grateful I am for the lovely comments on my last post. Smootch has, for the record, just had a great week. She's been drawing and reading like mad, learned to make a snack (cinnamon toast) and got to put in dangly star earrings for the first time. The earrings are a HUGE milestone on Smootch's personal timeline. I was thinking about getting her a card.
She's also excited for me. As I type, Smootch is showing her brother the promotional materials she's created for my upcoming bout. It's a big deal, having a derby girl for a mom. Roller derby can be an extensive time and financial commitment (it's practically a lifestyle) and, this weekend, even more so because I will be traveling to Winnipeg and be gone for three whole days. (Which also means my pattern shop will be closed until Monday, so get yer order in now ;)
Three days without my babies. This is much harder for me than anything I may do (or have done to me) on the track.
I can't begin to describe the gratitude I feel towards my family for supporting me in this strange world of roller skates and mouth guards I have been travelling through this past year. I have had passions in the past that have taken much time, but most of it has had a more or less direct payoff for my family. Handmade clothes, good eats, or extended tv time while I finish a good book. Derby's benefits are a little less tangible: a mom who can derive self worth from an activity unrelated to her children's success. Considering the form of parenting and education I've chosen is highly involved and invested, derby takes a little pressure off everyone. But, more than that, they are proud of me for just bringing it. I hope that will see this as an example and also follow their own hearts, wherever it leads, even if it doesn't add up on the balance sheet right away. Fambly, I owe you and I've got your back too.
If you do happen to be in Winnipeg this weekend, you should come down to the convention center and see the game. And if you do, come introduce yourself afterwards (I think they have an autograph time scheduled post game, which brings up very complicated emotions for me). I can't promise that I will be the greatest player on the track, but I will be the one who feels very thankful for her beautiful family, smart and kind readers, and her fiesty mates on skates.