I have two needs here today.
One, I would like to introduce you to a fanastic resource for upcycled children's wearables and, two, I want to give you a tutorial to take away and play with this weekend.
Lucky for me, my two needs converge nicely.
I may be new to this sponsorship gig, but I already get the good ones. It is an honour to introduce you Laura of Wave Kaia's environmentally happy handmade goodness for children. The first thing you should do is go visit
Wave Kaia's shop
. Check out her warm looking upcycled leggings for children and get yourself an eyeful her of seriously awesome caps.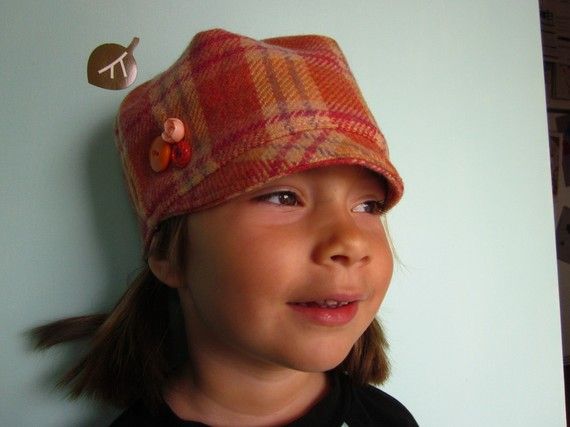 I love these hats! They're cute and exactly our style. I don't think my kids have ever left the house without wearing some form of suiting.
And now, for lovely convergence, you should cruise on over to
Laura's blog
and find out
how to make this sweet little cuff:
I adore fabric cuffs, no small part of it having to do with not being able to wear anything on my wrists that may poke or scratch the ever present child in my arms. In addition to being soft, this cuff would also be fun for playing impromptu games with the kids.
There is lots more good stuff on Wave Kaia's blog, so take a few moments to look around and add her to your bookmarks.
If you are interested in supporting the free tutorials and patterns on Indietutes, please visit
my sponsorship page
for more information.
Hope you all have a great weekend!