I have a confession. It's this situation I am in, a collision of time and place, and I find myself frequently viewing the world from a perspective not seen since I was six years old.
Hi, my name is Charity and I spend a good part of my day sitting on the kitchen floor.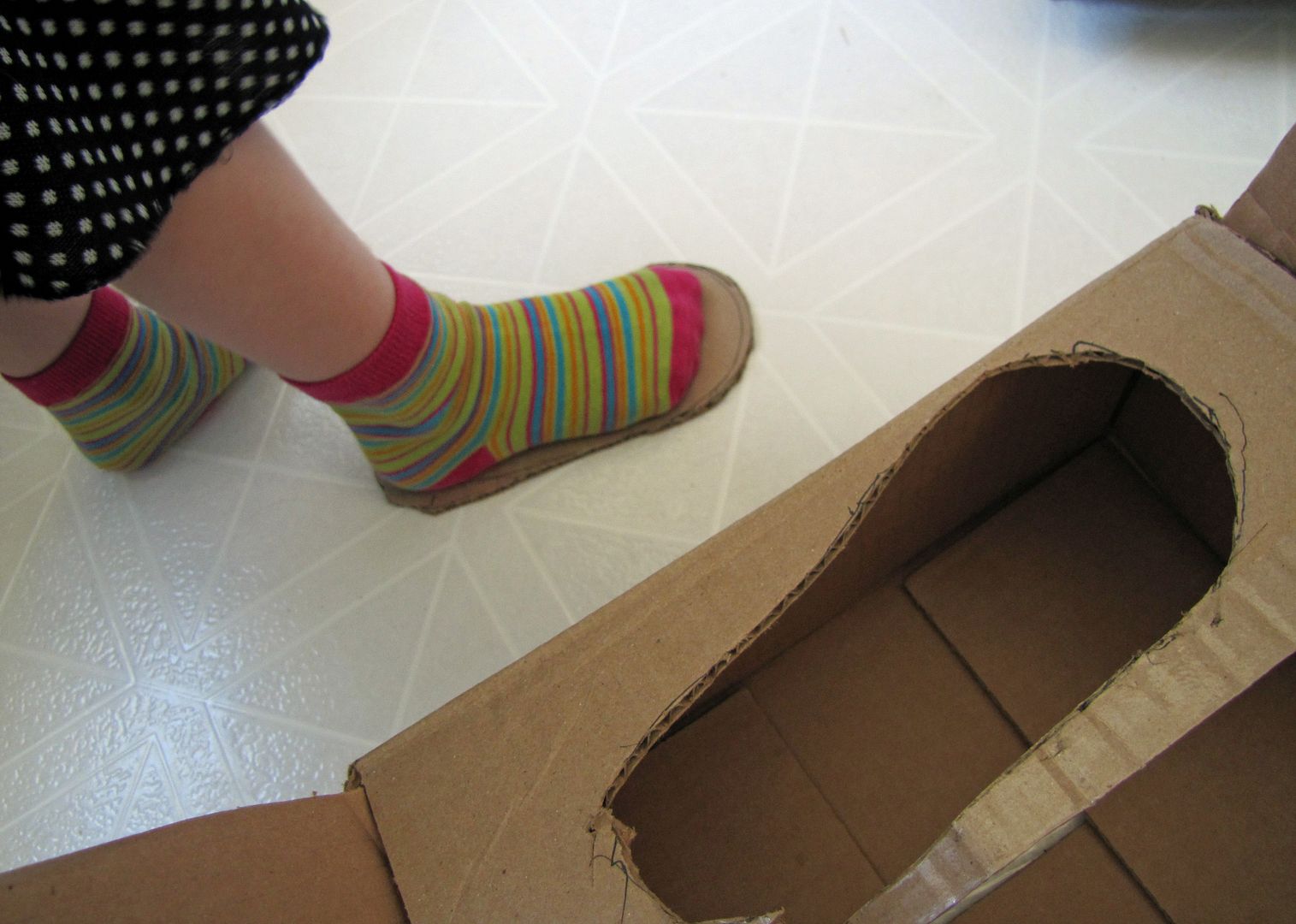 See, when we rented this little house, we were totally enamored with the lovely yard, quiet street, and entire provincial park worthy lake out the front door. What we failed to notice, is that the only table in the whole place was in the sun room. Sun room sounds lovely? Yes, well, unheated sun room. It is October in Alberta. Not so much a place where I want to eat breakfast.
The kitchen is not large enough for two adults, never mind a table. We plan to put one in the living room, but the hard wood floors and our desire not to scratch the heck out of them have prevented us from bringing in the sun room table. Oh, that and the fact that we are giant slackers when it comes to buying stuff. We don't like to buy things.
Have you met my better half?
Between my craftiness and his aversion to new stuff, we hardly have a thing that does what it was originally intended for.
Which is okay. Life is a series of trade offs. We choose what is most important to us and we live it. It feels good ethically, and sometimes we even get the aesthetics right (though not always), and I think we are passing along a sense of self sufficiency and guardianship of the planet to our children.
But, on the other hand, it makes some interesting challenges for us, given that there is usually a block of time between the moment a need has been identified and when it is satisfactorily addressed. It can be, oh dear, inconvenient. It has brought us to this point of where I dish my kids up their morning oatmeal and have to wonder
where hell are we are going to sit?!
No table. Yet.
Thus, my new view on life. From the floor. We just drop where you are, is where we find ourselves conducting more and more of our lives as the weather steadily cools off. The early evenings, supper time, is still warm enough for us to enough the sun room and all of its dining glory, but breakfast, morning crafts, lunch and snacks, all on the floor.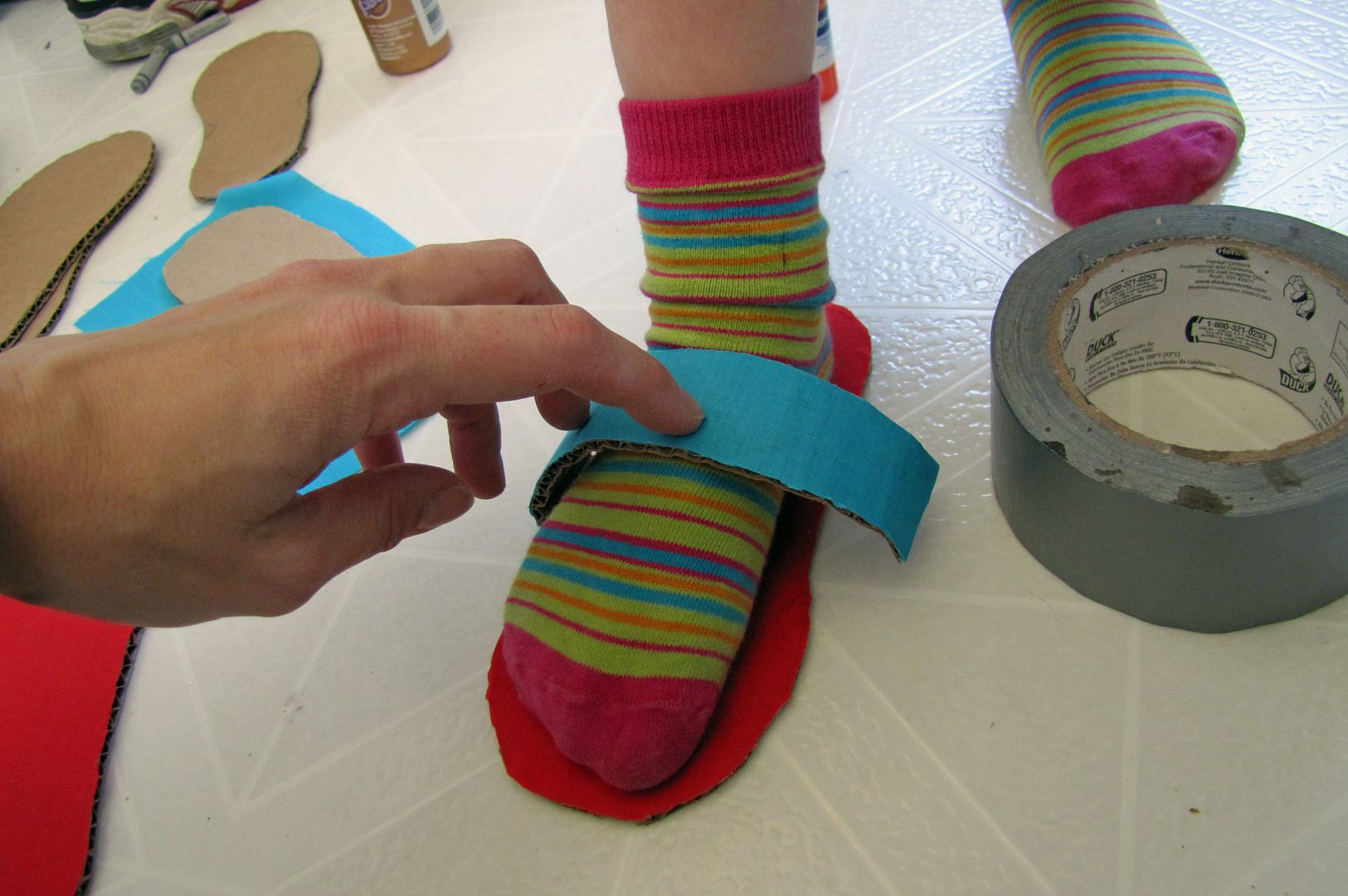 I am enjoying this unique perspective, seeing what the smaller members of this household see all the time. I find myself paying attention to things I usually ignore.
Plus, the children do not mind. They think they've been having picnics for three weeks now. Which has led them to believe somehow that cooler temperatures is a temporary aberration from our regularly scheduled summer and that we will be returning to our warm, sunny days any moment now.
Why else would they want to make sandals and skirts? I think I've been caught up a bit in this delusion too, since I keep neglecting winter prep (raking leaves, digging out the toques and scarves, completely blanking out the purchase of snow boots for Smootch) in favor of summer-ish things. Like planning on making sundresses and taking up outdoor activities that only work well on dry concrete.
If I refuse to think about it, can I stop the inevitable march towards the time where the earth is frozen and just getting finding my dirty white car in a dirty white parking lot is an Olympic level sport? When my toes disappear for six whole months?
The time to stop and think things over.
Very soon I will have to start accepting that the phrase 'wind chill' does indeed exist and means something to me. Very soon I will have to wrestle that girl into some leggings, convince the boy that he really does want to wear a toque, and cozy up to the idea of ice skating and hot cocoa. Just like, very soon, I will have to accept the fact that sitting on the floor for breakfast has had a certain novelty but it is getting about the time when having a place to set my cocoa while I sew a little is pretty good idea too.
Soon, but not today. Today is about the sun and a warm breeze, even more delicious knowing how precious it is in the face of the coming, terribly inconvenient, winter, and squeezing out a little more character building from the useful and under appreciated art form we call Making Do.
This is me, on the floor, looking up.