I loathe to put it this way, but around here we have been 'doing colours'.
A few weeks ago we read
this book
for breakfast. (Yes,
we read books for breakfast
.) It was a lovely, clear presentation for young children some of the interesting things about colour. More of the story about colours in toddler-sized bites.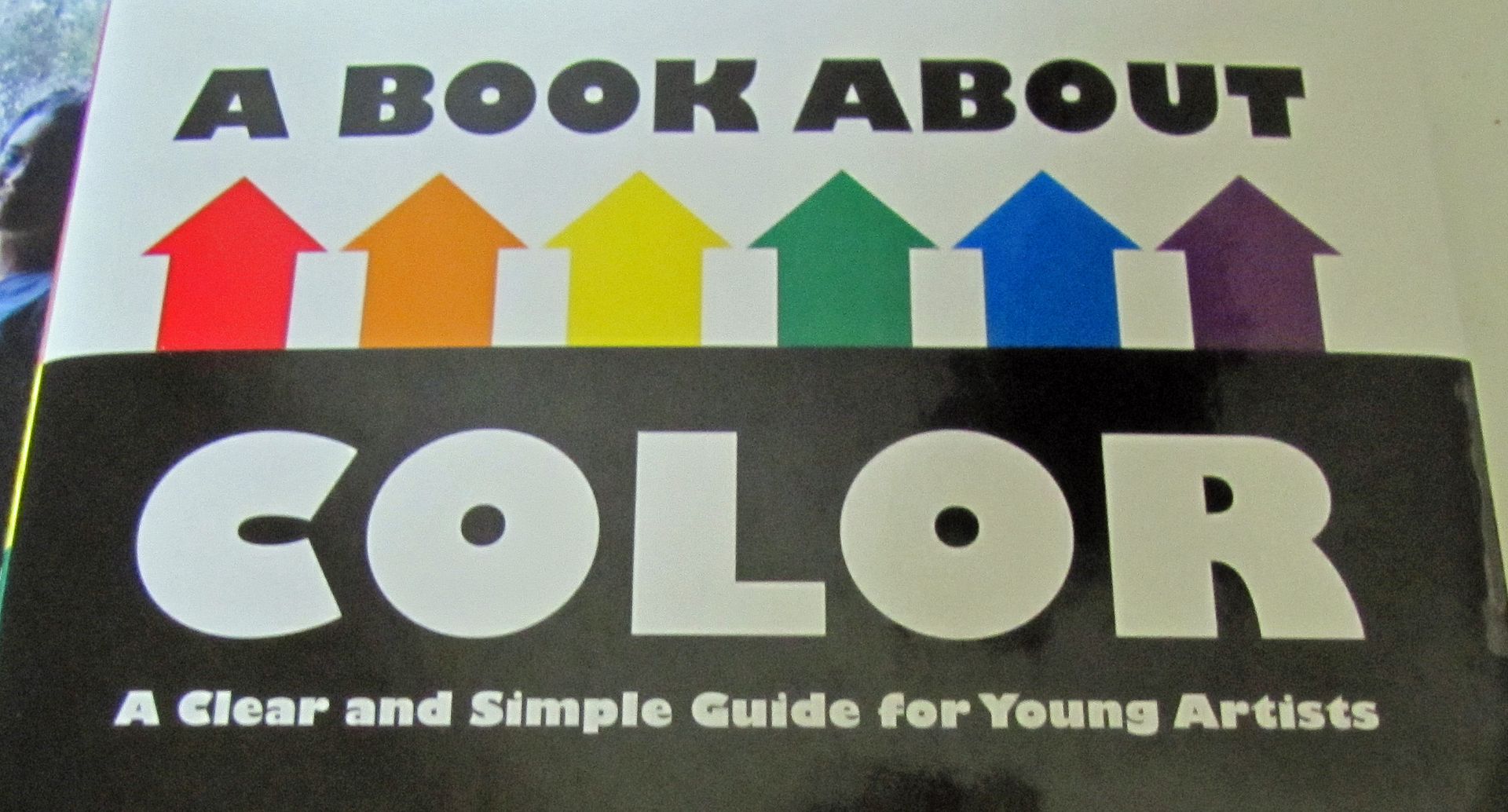 I liked this book because it went beyond the basic primary and secondary colours. Most books for younger children explore colour mixing and then stop. Gives the impression that once you figure out that blue and red make purple there is nothing more to think about.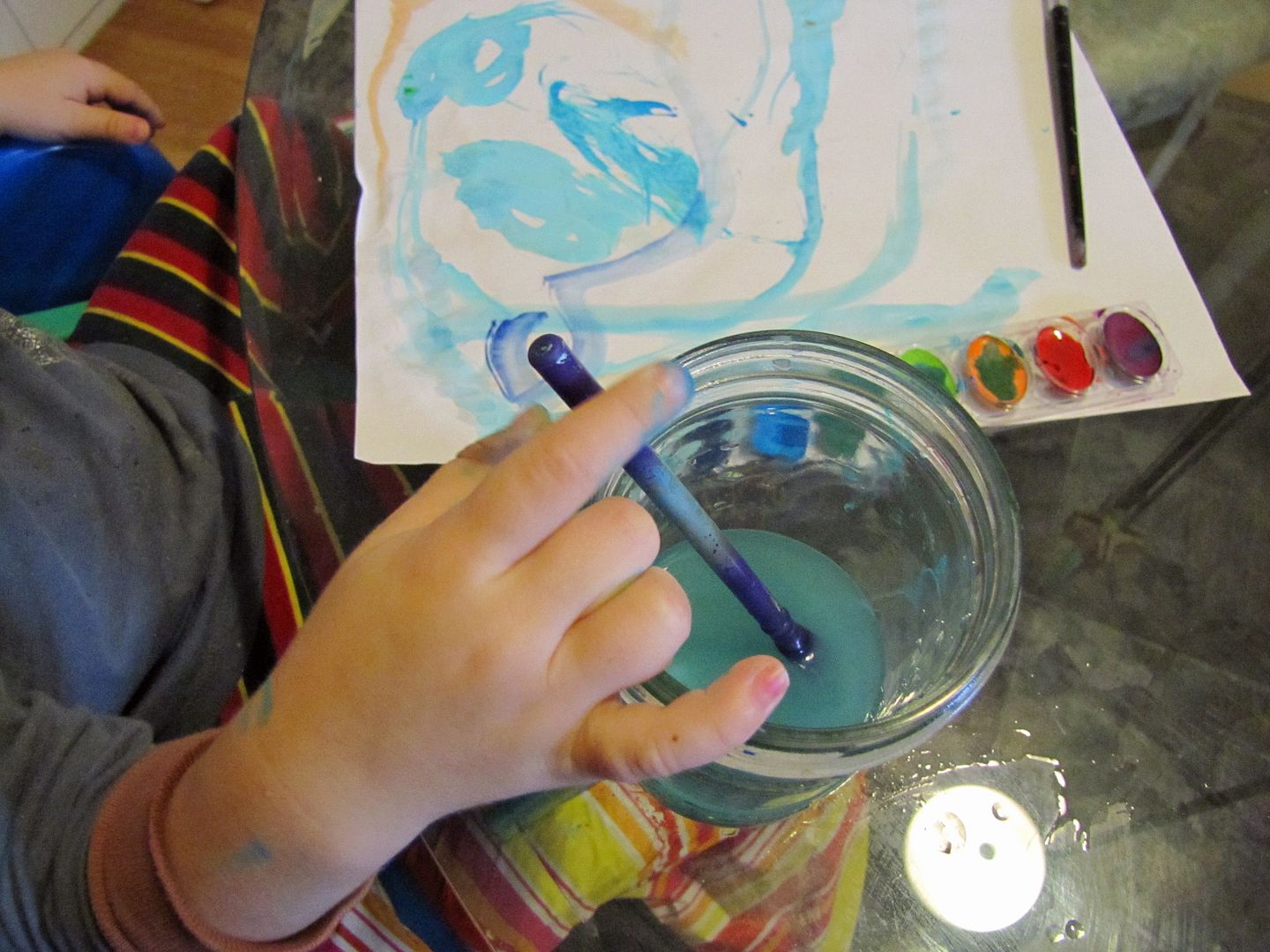 With this book as a launching pad, we looked at contrasting colours. How different colours make us feel.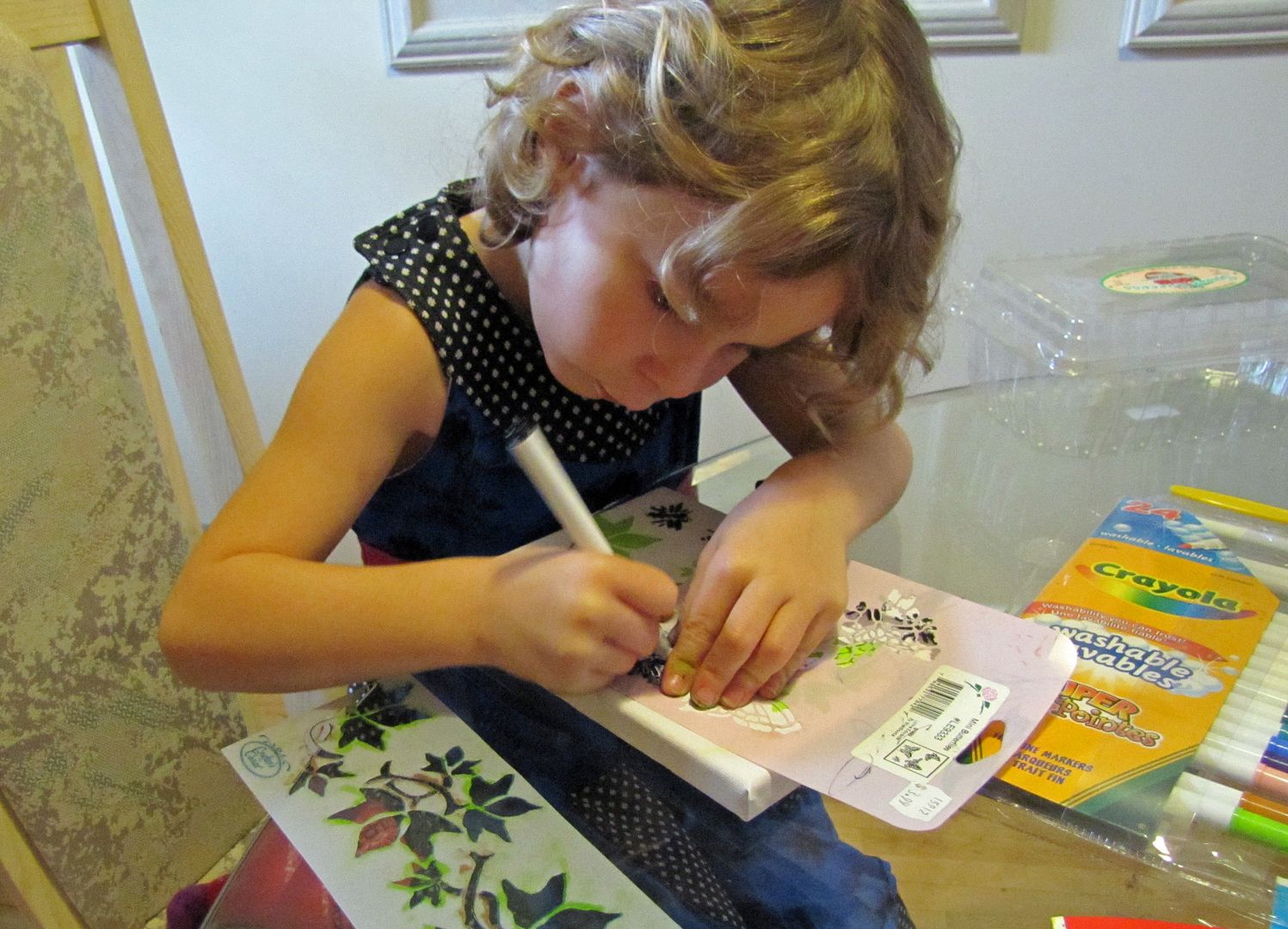 How colour can be applied or voided to create a mood or an environment. How we can control colour and how it controls us. We thought about black and white and how they are just not colours at the same time as defining of colours.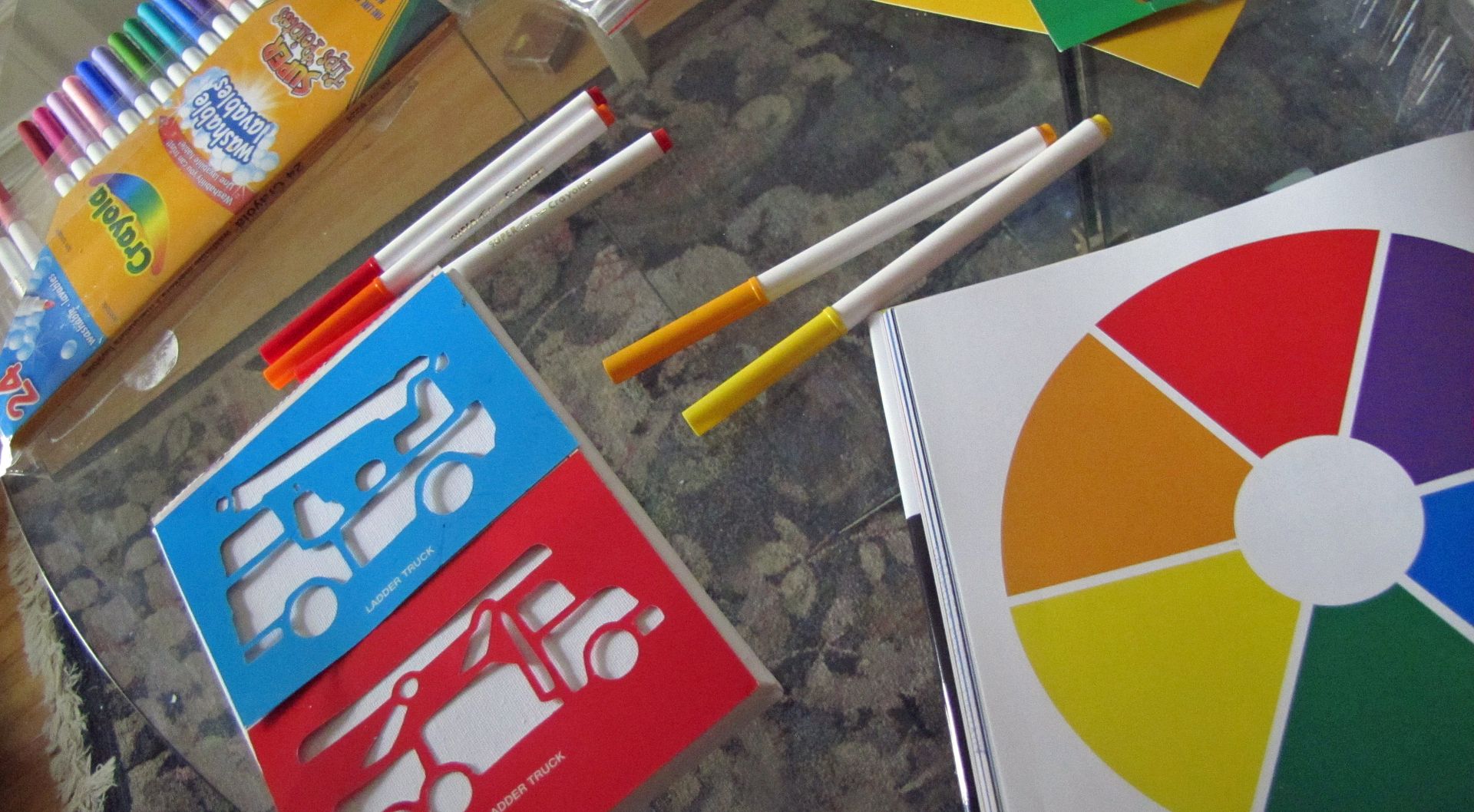 We also learned about complimentary colours and analogous colours, and how observations of nature and rainbows have led us to develop systems by which to understand colour as wavelengths that our eyes can see. How we can not find out for sure if my red looks the same as your red.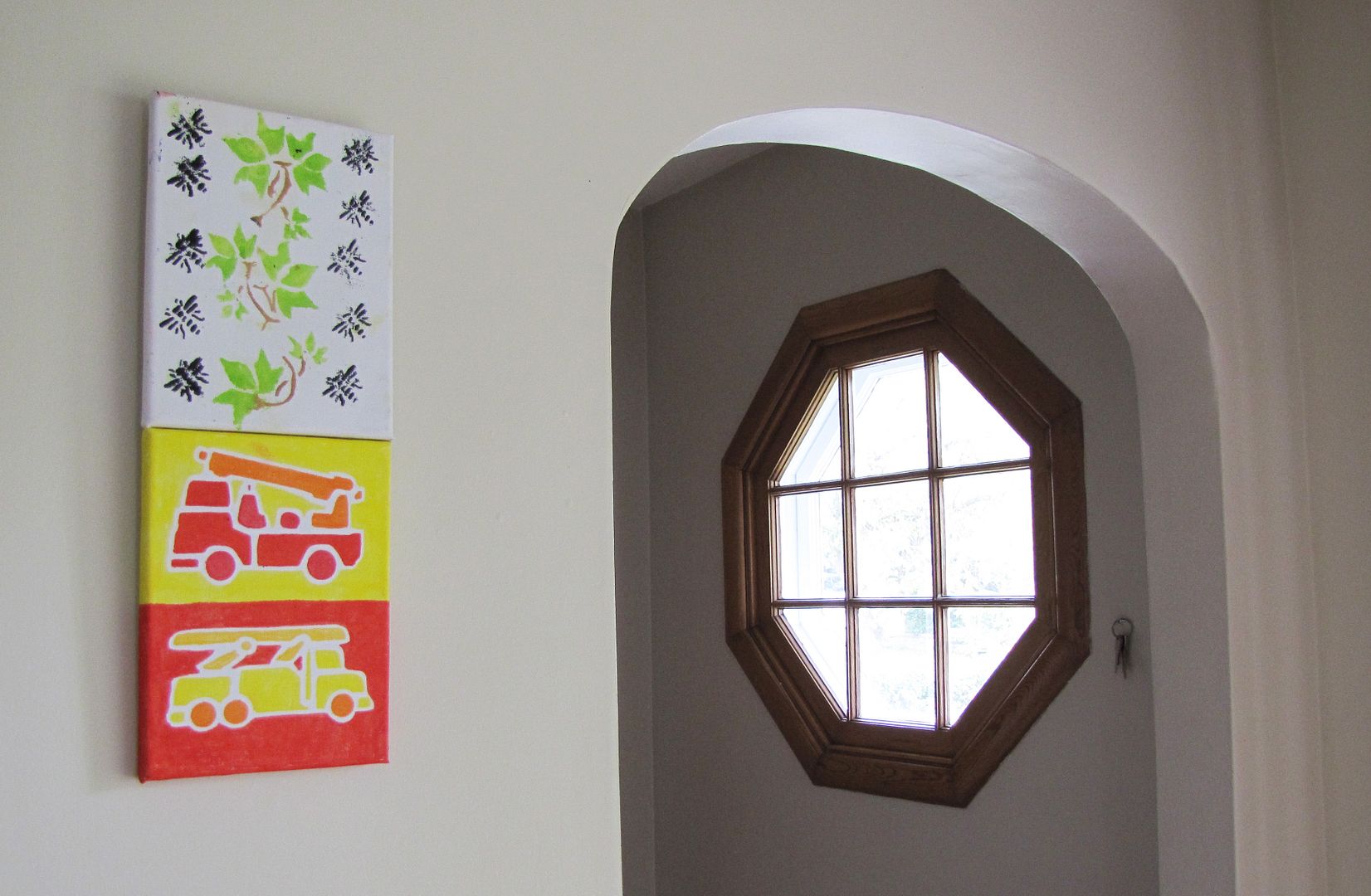 But, still, that is just the beginning. The odd thing about breaking down and categorizing to a step one step two is that is creates an artificial barrier between what is known and what is experienced.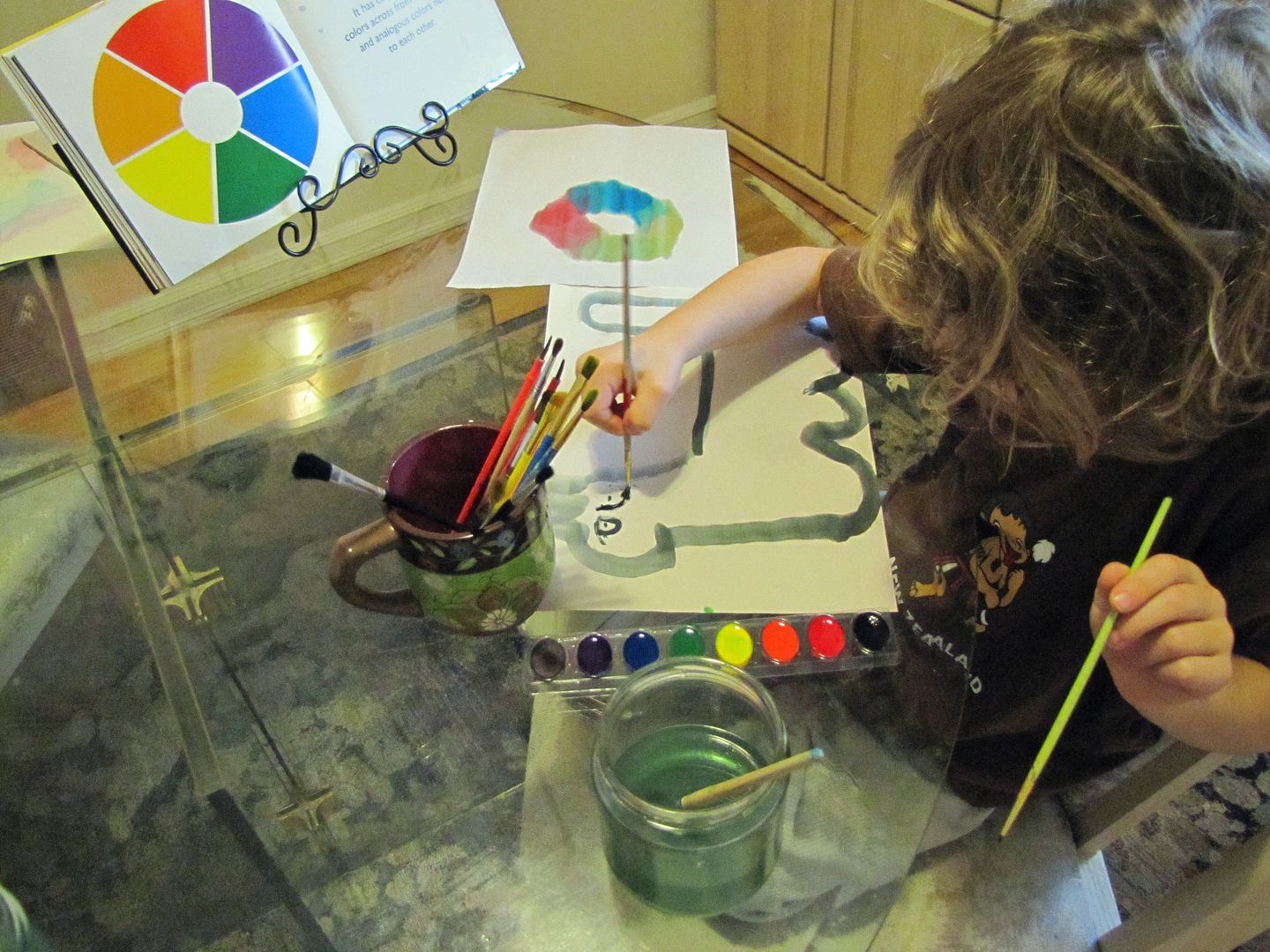 'Colour theory' is something that someone tells us, a compartment of knowledge we digest and store within us, able to recall and use it when we have a particular task before us.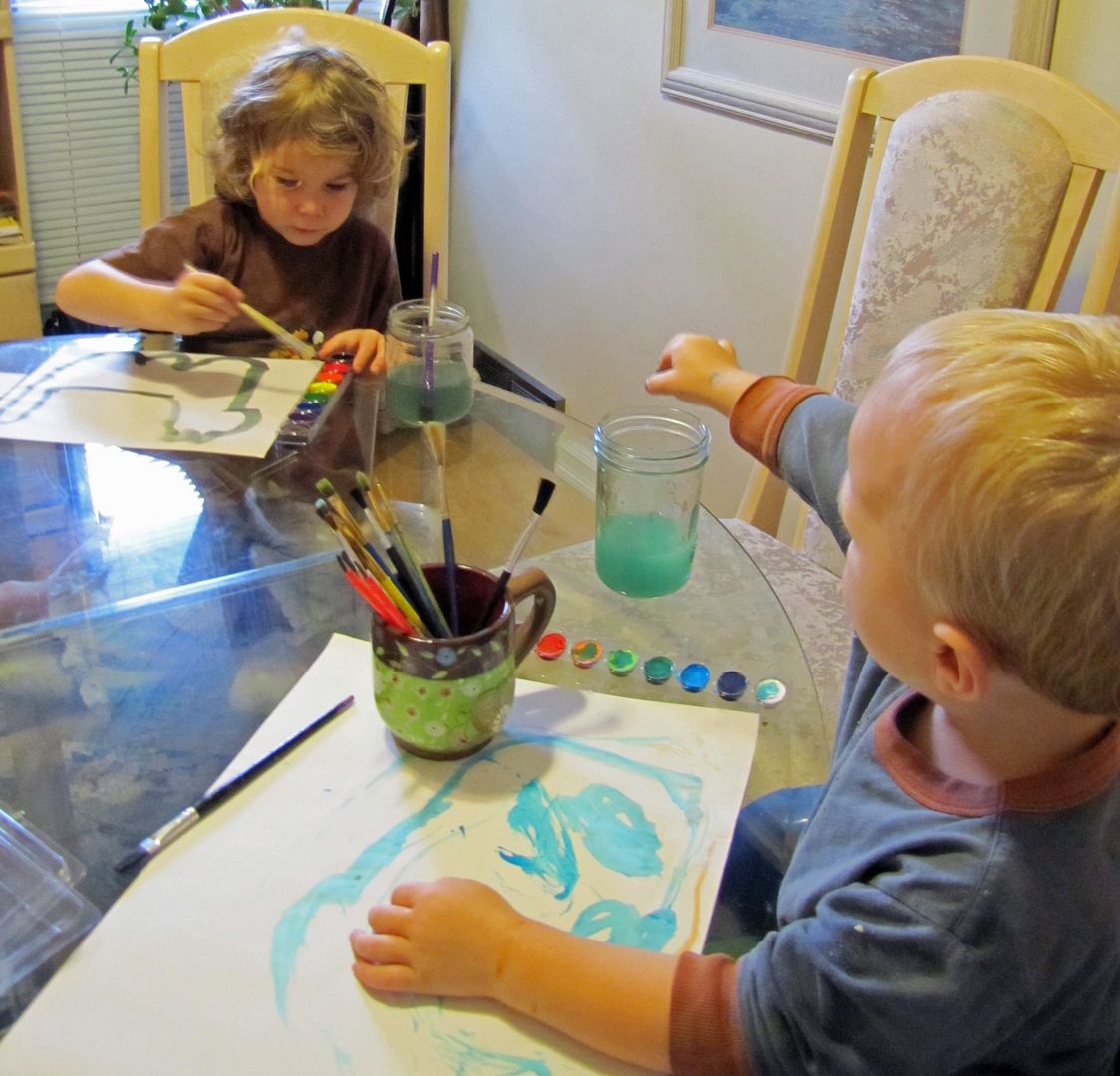 It's like colour can exist in it's own seprate place away from the rest of the world.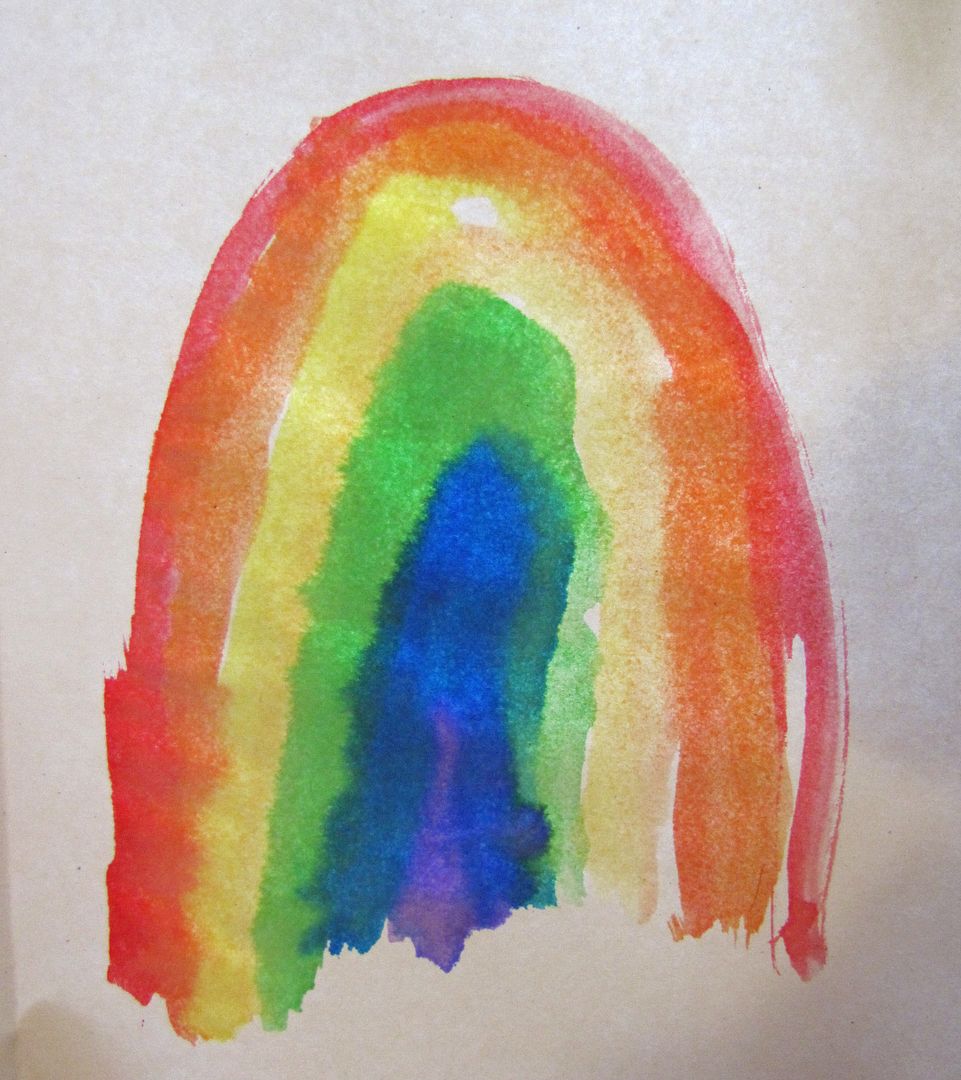 Obviously, that bull hooey. Books are great. And it's good to look up from them every once in awhile and live what they are talking about. Colour is not just a concept to be read about and understood mixing food colouring in jars. Colour is our elemental experience. It's all around us.
It's in us.
In the world, there is no colour isolated, primary or otherwise. There is shades, hues, pale and dark and black and white vision at night, except for red, the only colour a three week old human sees. There is a sparkle of sunlight on an a pupil and how hot it is sitting on a dark brown deck in the sun. There is why I never wear white clothes but Snowball the cat always looks clean. There is how my kitchen looks when it's sunny out and how it looks when the first snow of the year is falling, like it is now. There is happy colours, sad colours, queer colours, colours we don't like unless they are on our favorite socks with the picture of the pop star on them. There is variations and subtleties and indescribables and, when your eyes are closed while you face the bluest sky the summer can bring, the colour that is no colour that you've ever seen before. There is the deep appreciation of the knowledge that colour equals light, and without light we are goners. How deeply, deeply amazing our ability to experience of colour is.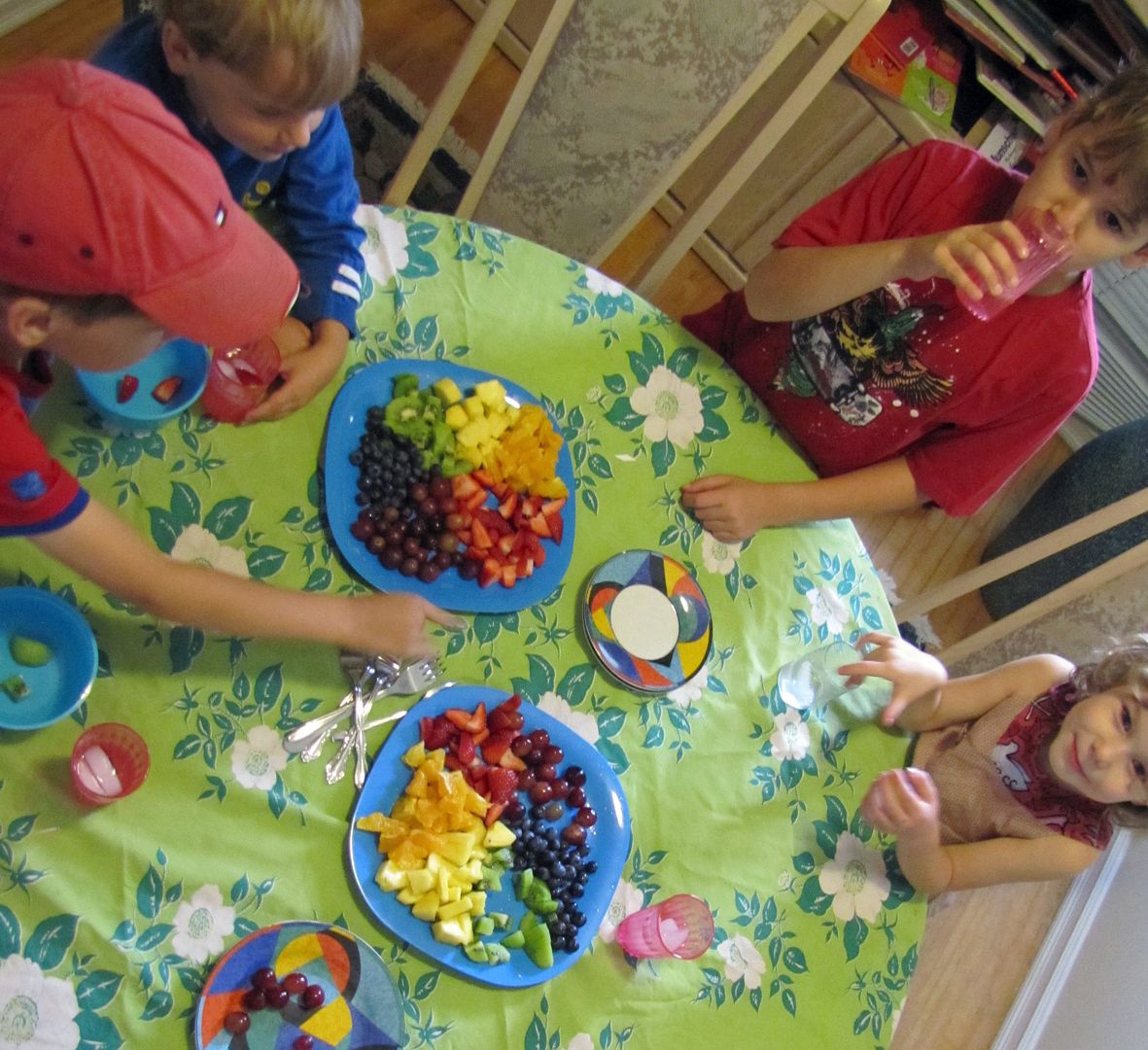 It's better there is a dialogue between brain and body. So that we can take what we read to the world and bring the world back with us when we read. It's the beginning of critical thinking. Of seeing what is not visible to the naked eye when we experience the world. The nets of culture and belief that both connect and divide us.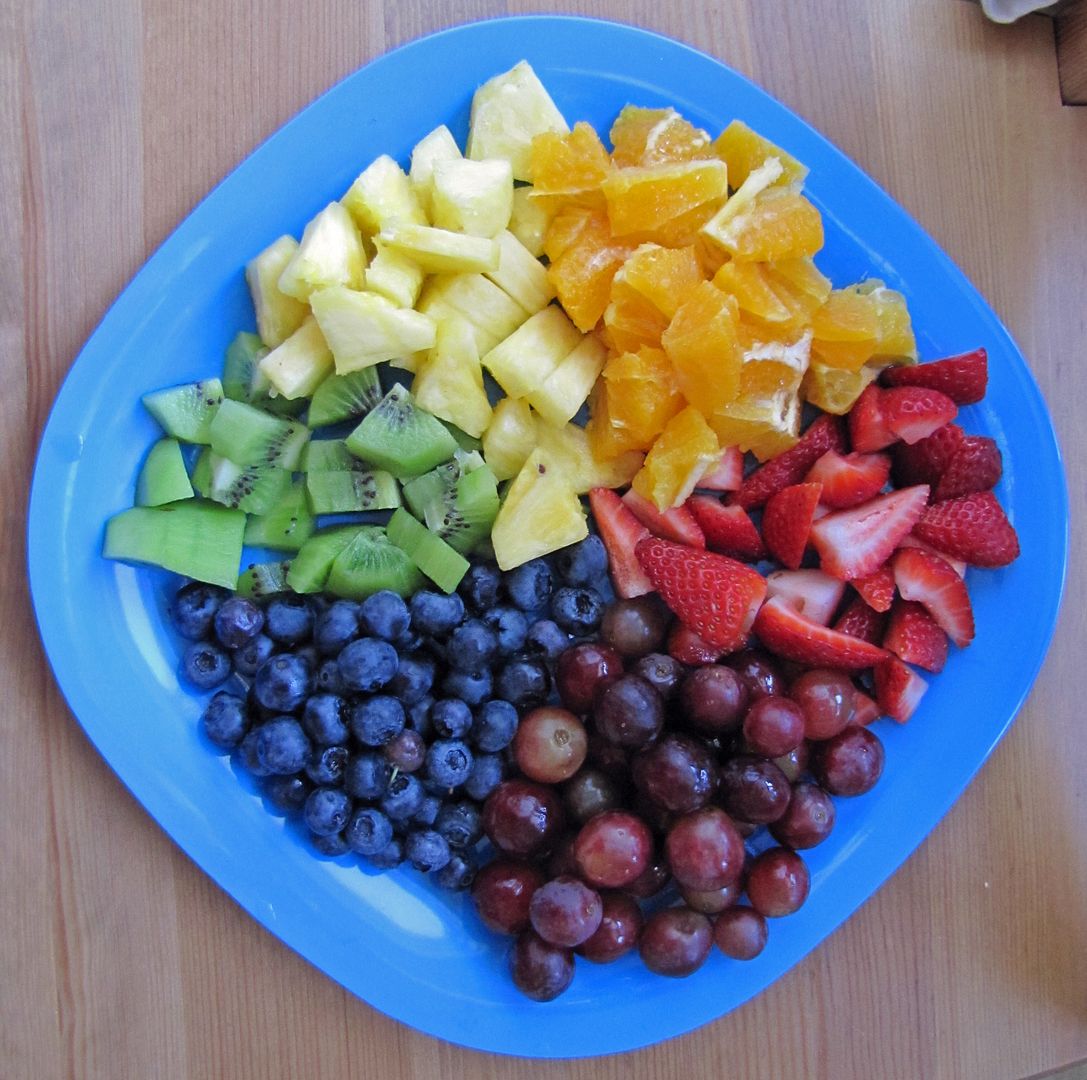 So instead of saying that we are 'doing colours', I'd rather say that we are just living, keeping mindful and thoughtful about the colour all around us. But that always makes me sound bit... suspicious. So we are doing colours right now. And we know, for sure, that blue and red makes purple.