I know there are a few tutorials floating out there on how to turn sleeves into pants for children. There are so many because it's such a simple and convenient thing to do, not to mention cute. They make great pajamas from a knit material, winter coverings from a felted sweater, regular pants from almost any shirt, and are perfect using up the extra sleeves from a men's dress shirt when making a
cheytown dress
. I have made a dozen or so over time and I've gotten the method down to a quick 15 minute pair of pants (even faster if Birdie Boy is napping).
So, here is,
Shirt sleeves to a child's pants
(vegbee's way)
Before you start, locate a pair of pants (of the same type of material, either woven or knit, depending on what kind of shirt you are using) of the child's that fits well to use as a guide. You could use a pattern to make these pants, but better to use something that fits well now.
Begin with an adult's long sleeve shirt. The larger the child, the larger the shirt needed.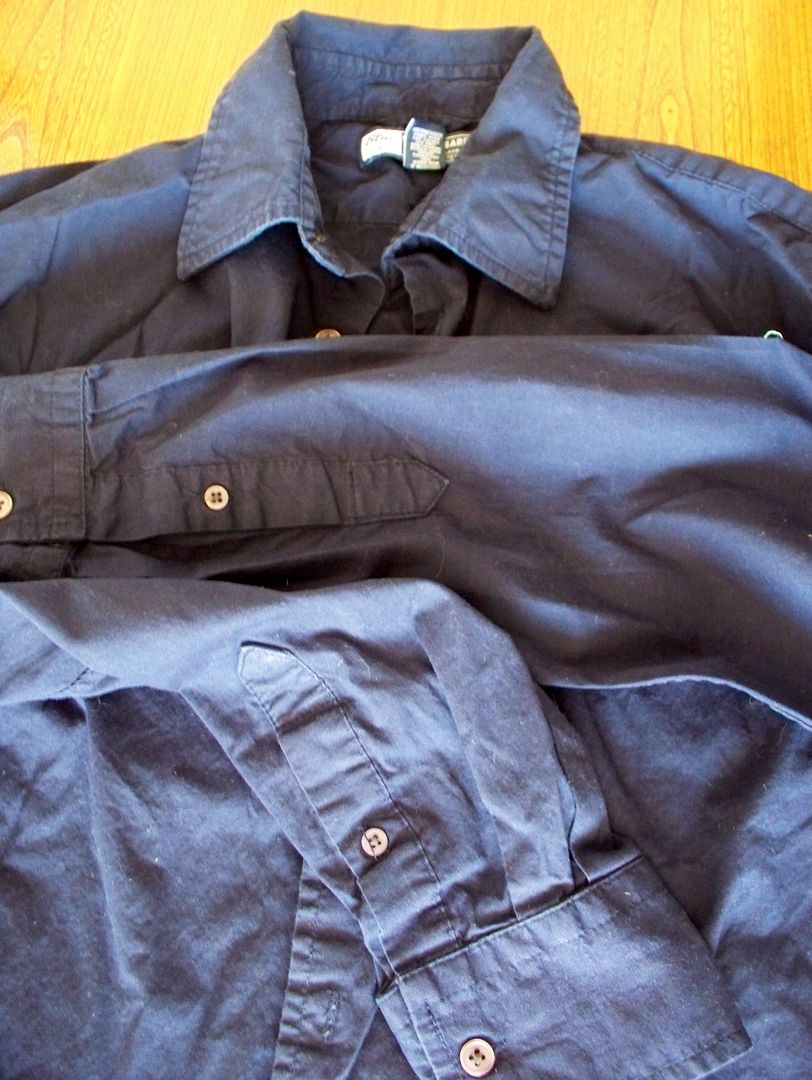 Use the pants as a guide to cut the sleeves off at the appropriate length, noting that there will be no need to hem the bottom, but adding extra room at the top to put in an elastic waist.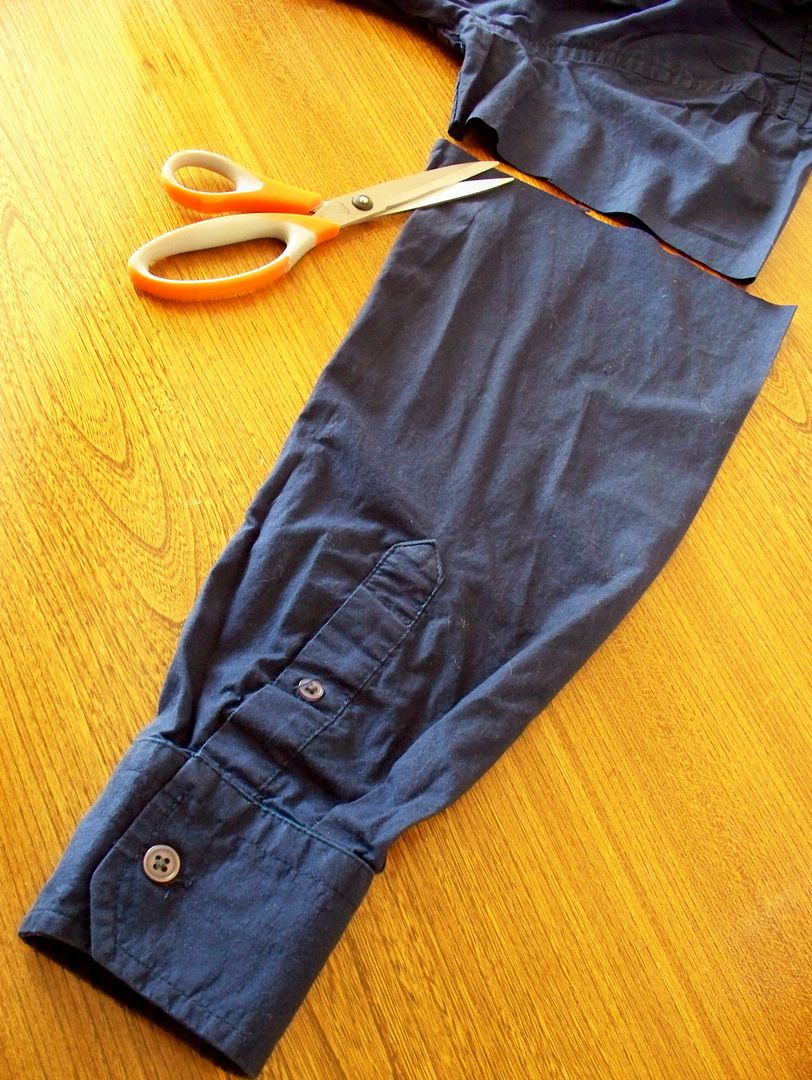 Turn one sleeve inside out. Tuck the rightside out sleeve
inside
of the wrongside out sleeve, lining up seams and, if necessary, plackets. Also, with plackets or decorative elements, you may also want to note which way should be the back, side, front, or whatever way you would like the sleeve's details to be orientated.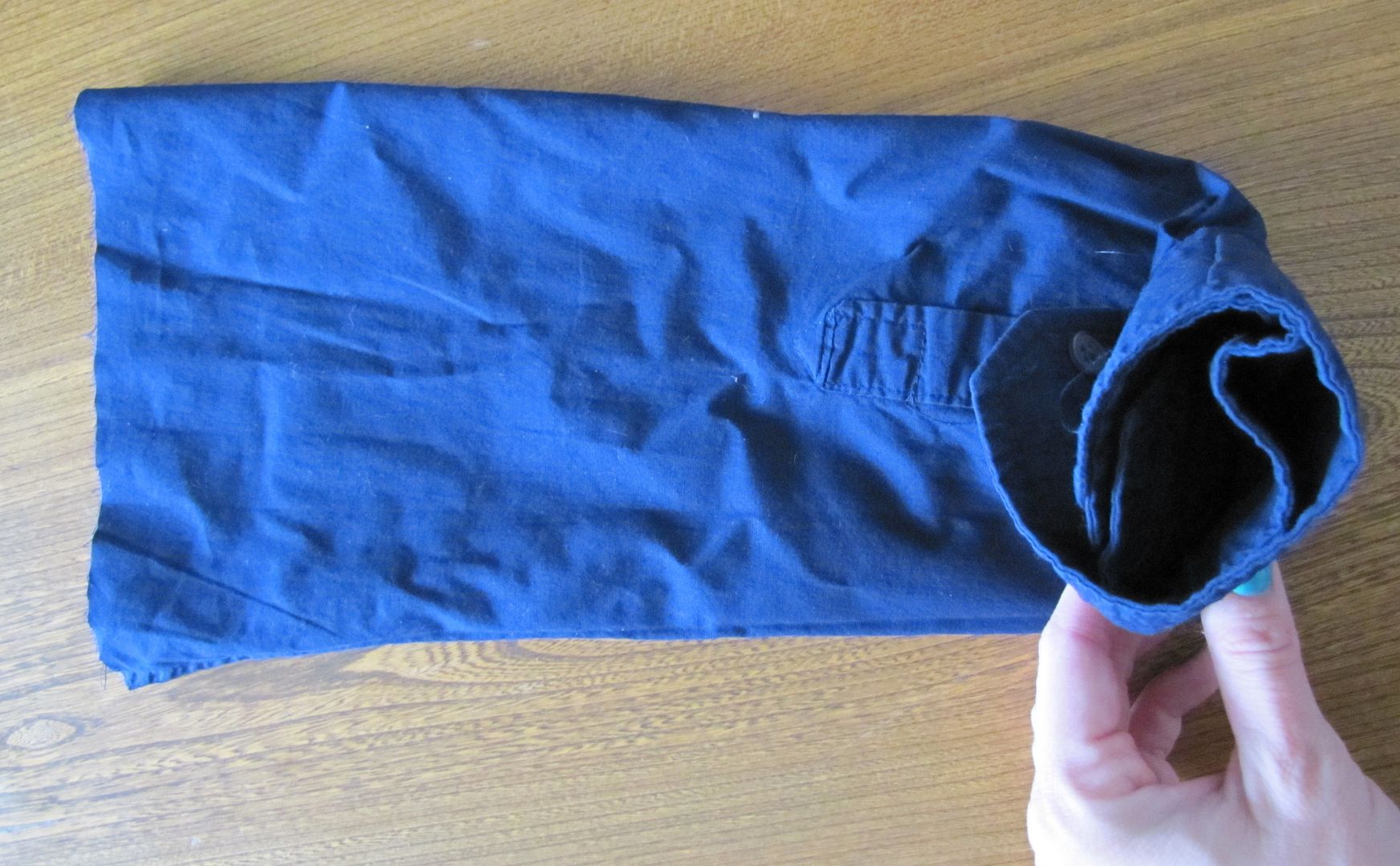 Smooth down and place your sleeves with your desired front side facing up, noting which edge is to be the inside leg and which to be the outside.
Take your well fitting guide pants and turn them inside out. Fold the pants along the center crotch seam. Take note that the center seam allows for more room in the back of the pants.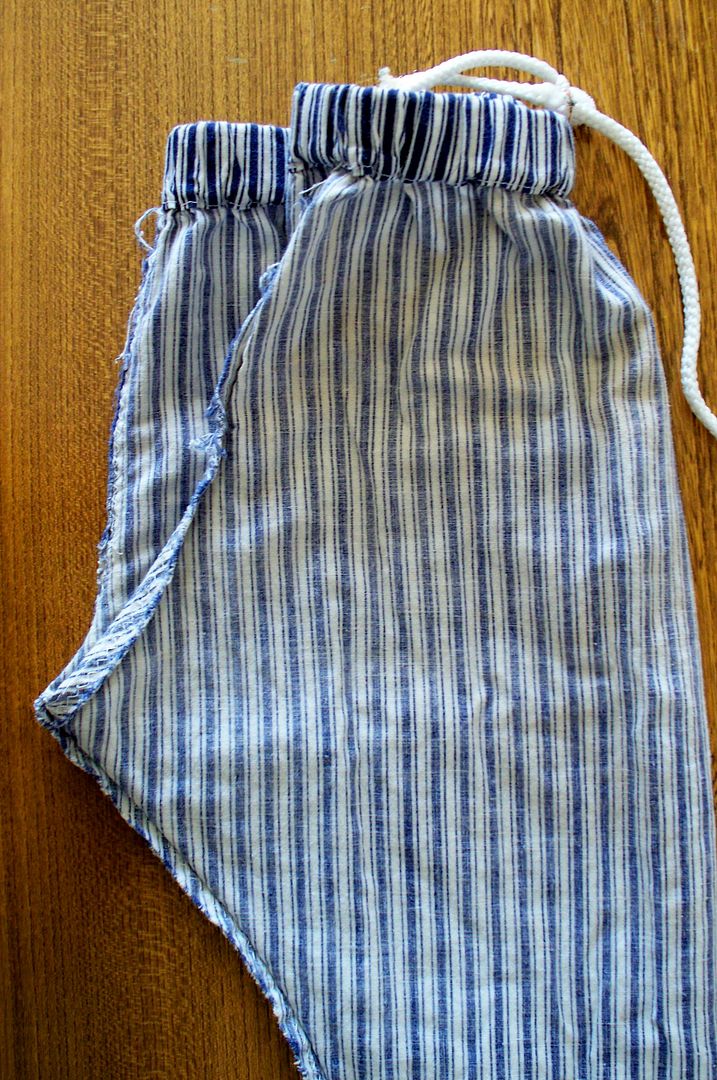 Lay the guide pants down over top the sleeves in the appropriate orientation. Slip you finger into the sleeves to separate the top parts of each sleeve from the bottom. Cut along the front part of the guide pants center seam, including a seam allowance, of the top two layers of the sleeves only (though, you cut all four layers right now, it's actually no big deal, so don't sweat it).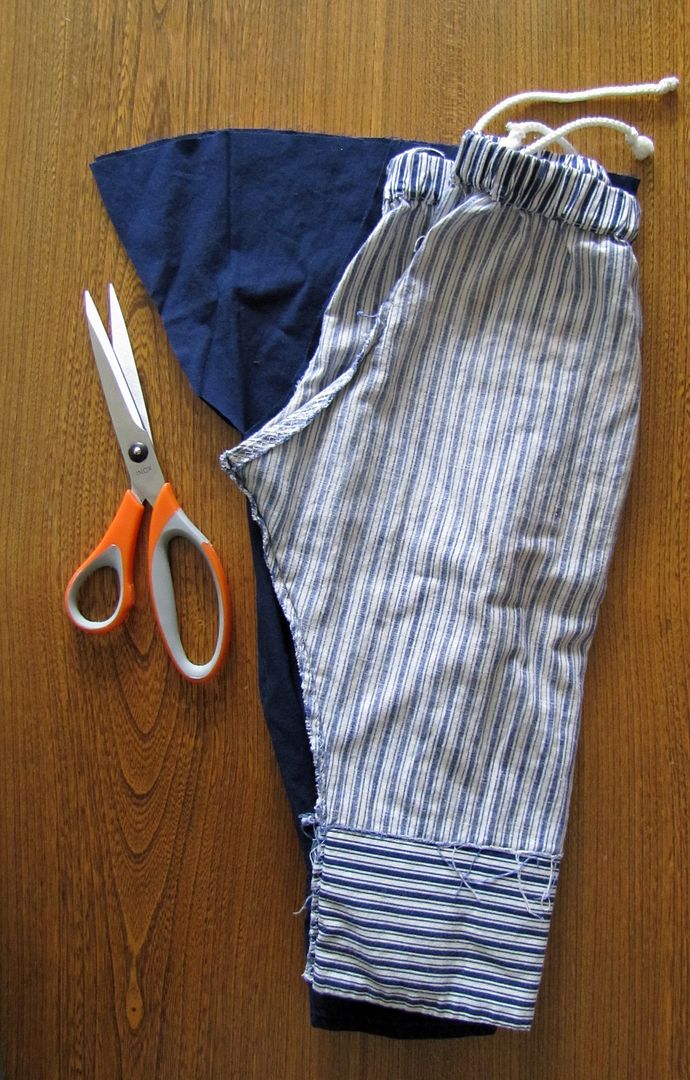 Flip over your sleeves and place the guide pants over once again in the appropriate place. Peel back the front center seam of the guide pants to reveal the back side of the pants. Cut the final two layers out according to the back side of the center seam, adding seam allowance.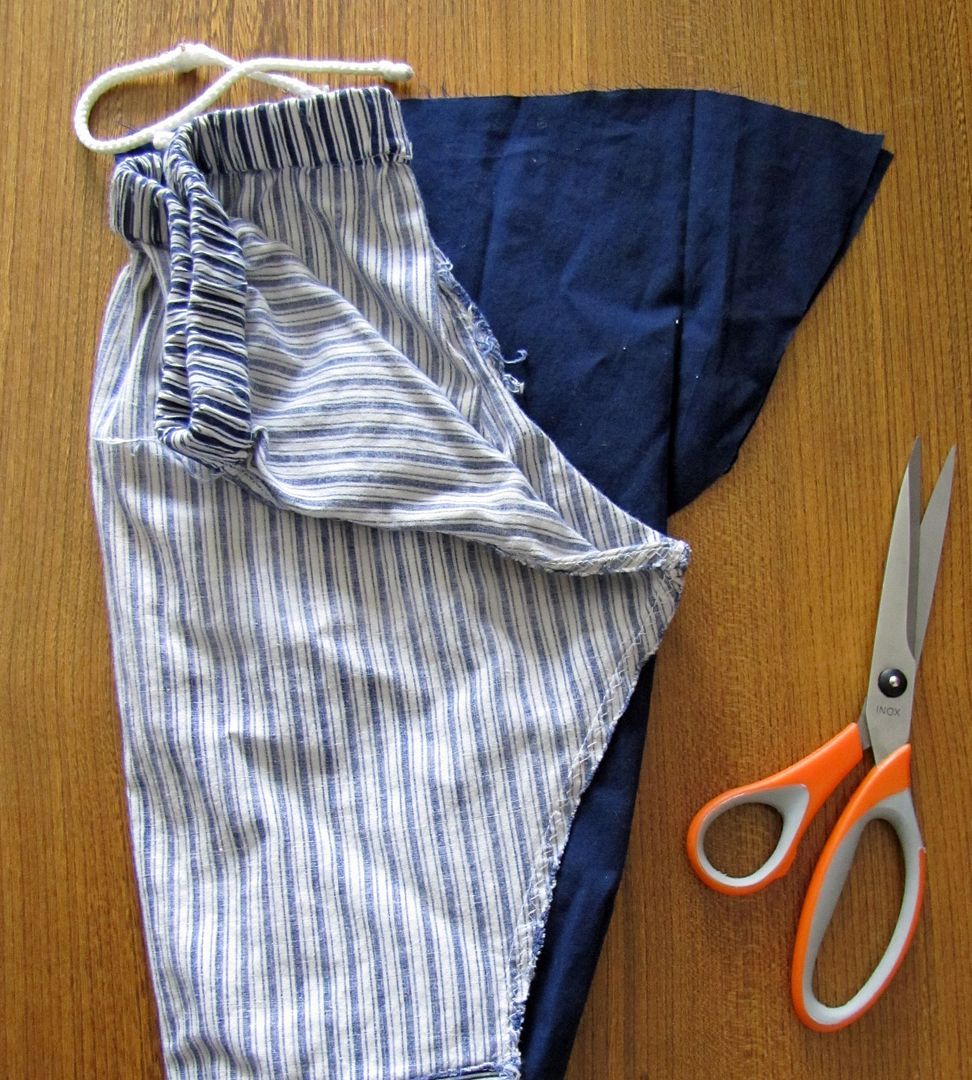 Your sleeve pants now are already in the perfect position to sew up the center seam.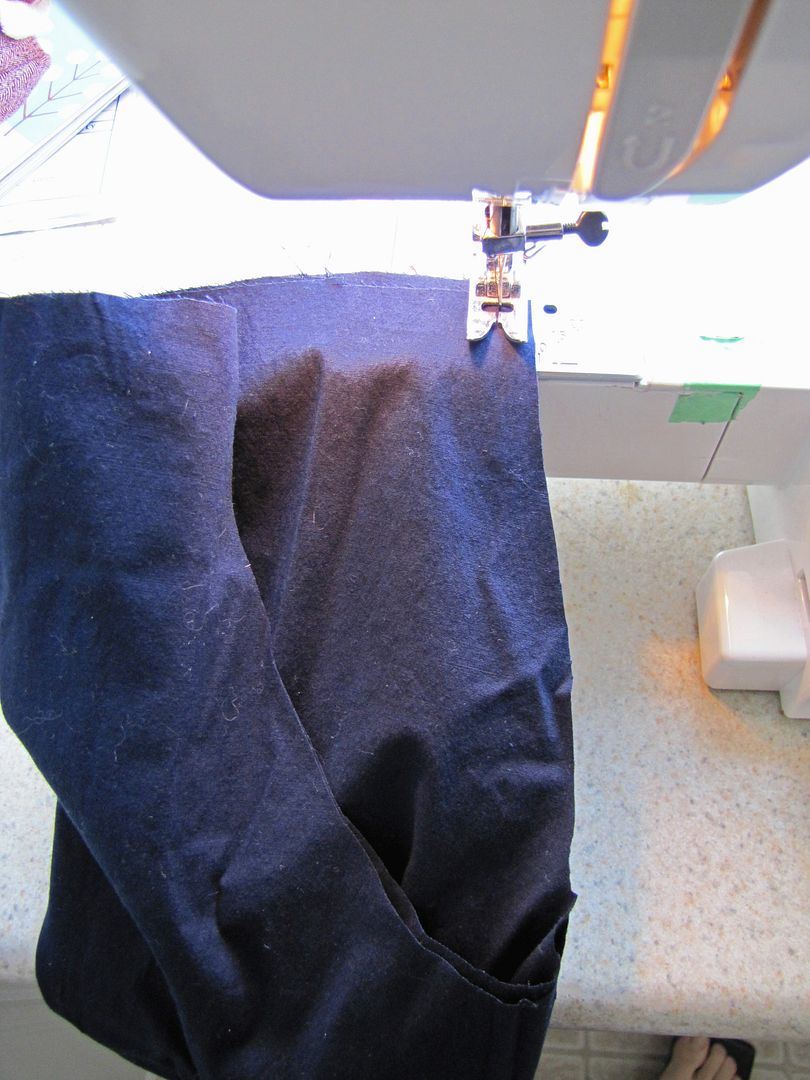 Turn your pants right side out. Add an elastic waistband.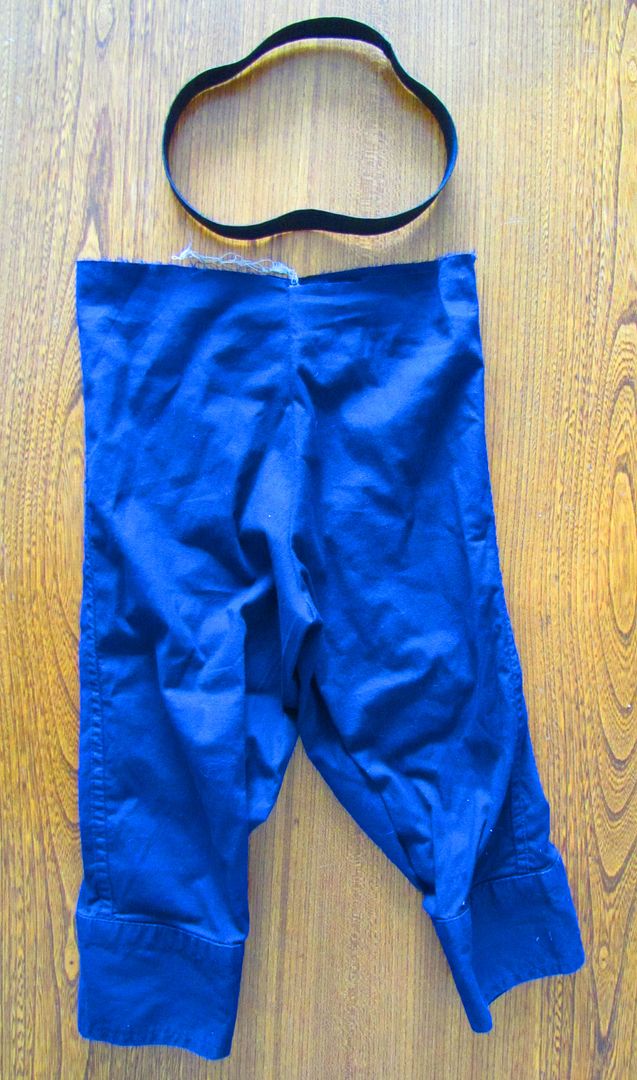 Apply sleeve pants to child.
*****************************************************
This is a free tutorial and I encourage you to use the information in any way you need to (check the disclaimer at the bottom of the page). If it works for you, please consider supporting my
etsy shop
by purchasing a Little Print Design pattern.